Low Carb Tiramisu
It is my birthday today and I thought I would let you in on some tidbits about myself. I am a pretty quiet person, so I don't always put information about myself on the blog, but I thought I would throw some fun facts about me on here to give you a better idea of what I am like. First off, I was married at age 20 (12 years ago… you do the math! lol)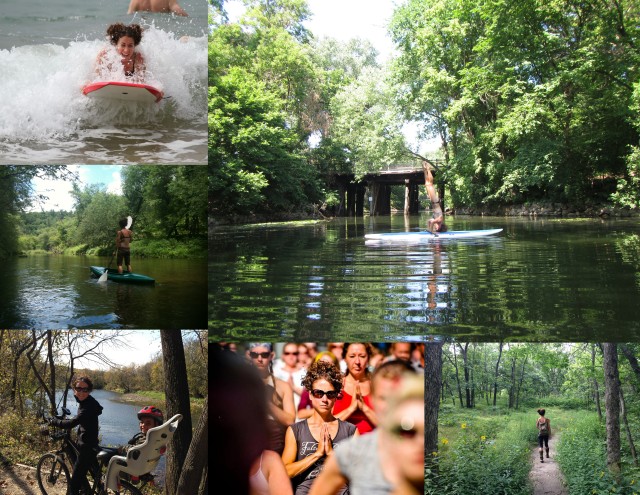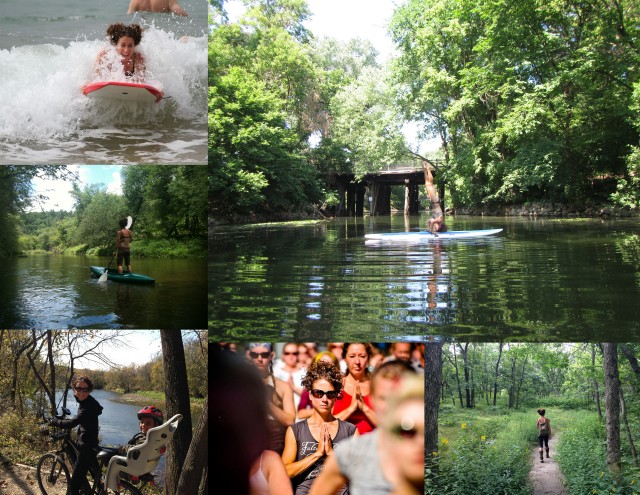 Introvert/Extrovert: TOTAL Introvert! You can often find me in the woods by myself.
My Most Memorable Birthday: It was my 25th birthday, my mom secretly signed me up for my first running race called the Bluegill Bash in Medford, WI (my hometown). I was SO nervous, but I took first place! I even beat the local Iron Man Triathlete! I won a gift certificate to High View (a restaurant that I worked at in high school that is on a beautiful lake). Afterwards, my whole family and oldest friend, Marla (we were friends since birth), came to High View to celebrate. Then we drove back to my parent's cabin and sat on the dock to fish until dusk. I caught a 26 inch walleye that night too!
My second favorite birthday was 5 years ago when I was asked to do a live television segment at the Minnesota State Fair on how to eat healthy at the fair. That same day I also did a live segment on Cities 97 radio show. So on our way to the fair, I had a radio interview in the car at 8am. Then Craig and I ran around and had food gathered that I had picked out that I would eat while trying to stay healthy at the fair (my favorite was the prosciutto wrapped asparagus with mascarpone cheese). After the live television show, Craig and I strolled the fair enjoying live music at the Linnie Lodge, checked out the baby animals, as well as other attractions. The day finished at the fair with a live performance of The Prairie Home Companion.
Favorite Book: A Walk in the Woods by Bill Bryson
Favorite Movie: Fried Green Tomatoes
Favorite TV show: I'm not a huge fan of TV, but I LOVE MasterChef!
Dream Car: 1969 baby blue convertible Volkswagen Bug (but it would have to be an automatic…any mechanics out there reading this!?)
Favorite Concert: Brandie Carlile in Bayfield, WI at Big Top Chautauqua (that was also my last concert… the boys came soon after that)
Favorite Flower: Forget-me-nots
Dream Vacation: Paddle boarding the beaches of Thailand or hiking New Zealand
Dream Date: Biking around the lakes in Minneapolis, stopping at a cute new coffee shop for a long conversation and visiting with Craig, then paddle boarding and finishing the day with a picnic while enjoying live music at Lake Harriet Band-shell.
Shocking Fact: I LOVE to bow hunt and fish
Hobbies: kayaking, yoga, running, biking, swimming, snowboarding (but I hate the cold), play guitar and piano
Previous Job: Outdoor Education/Rock Climbing instructor/Yoga Teacher
Favorite Job: (besides this one!) I worked at a coffee shop in High School where my love of baking started
First Job: Plumber (helped my dad who owns a Plumbing/Heating Business)…definitely NOT my favorite job! I remember having to go into small, underground tunnels which was very unpleasant!
What's the Strangest Thing I've Ever Eaten: Craig traveled all over for his previous jobs and one trip to Japan, he brought home dried bird egg that were about the size of a thumb nail and black… totally gross! Or some raw sea animal that Craig ordered at a sushi restaurant.
Favorite Cuisine: Is dessert a cuisine? lol! I guess I would say BBQ (I could eat a hamburger on a Protein Bun every day) and I love Thai food.
Favorite Dessert: Tiramisu! But I don't drink alcohol, so here is my version: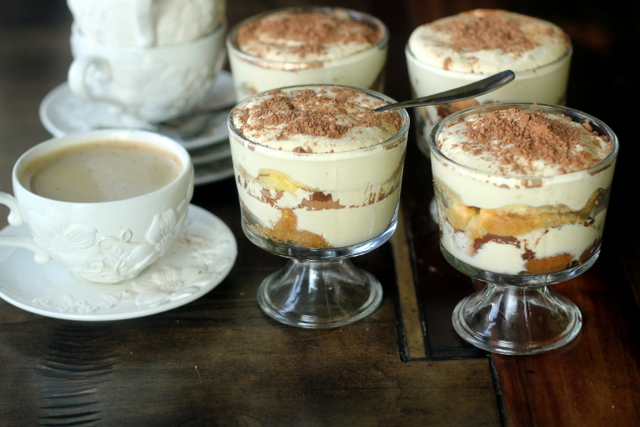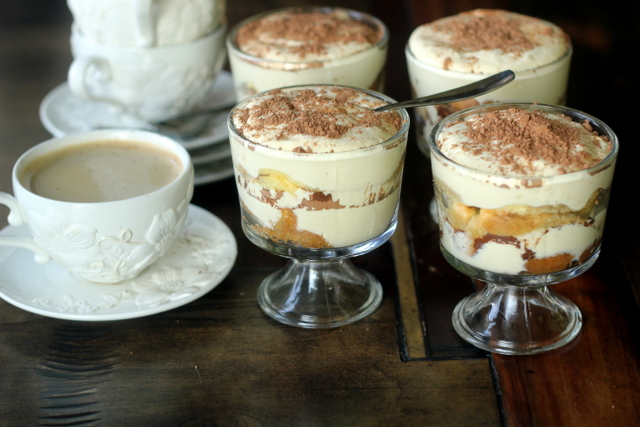 Birthday Tiramisu
Ingredients
Lady Fingers

makes about 20 fingers

3

large eggs

separated

1

tsp

Pure vanilla extract

1/2

cup

almond flour

1/4

cup

Natural Sweetener

or 1 tsp stevia glycerite

1/4

tsp

baking powder

COFFEE DIP:

6

oz

decaf espresso or strong brewed coffee

1/4

cup

Natural Sweetener

or 1 tsp stevia glycerite

1

tsp

rum extract

1/2

tsp

Pure vanilla extract

"ZABAGLIONE" FILLING:

4

egg yolks

3/4

cup

Natural Sweetener

or 1 tsp stevia glycerite or to desired sweetness

8

oz

mascarpone cheese

or cream cheese

¾

cup

heavy whipping cream

1/2

tsp

rum extract

ADDITIONAL INGREDIENT:

Unsweetened Baking Cocoa to dust in between layers
Instructions
LADYFINGERS: Preheat oven 375 degrees F and place parchment paper on 2 cookie sheets.

Separate the eggs and beat yolks with natural sweetener for about 4 minutes; then add in vanilla.

In a separate bowl beat the whites until egg whites form stiff peaks.

Fold almond flour and baking powder into egg yolk mixture.

Slowly fold in the whipped egg whites, making sure not to over- mix the batter.

Place the batter into a very large ziplock bag and cut with <g class="gr_ gr_155 gr-alert gr_gramm gr_inline_cards gr_run_anim Grammar only-del replaceWithoutSep" id="155" data-gr-id="155">a scissors</g> ½ inch piece from corner and pipe the batter into ladyfinger shapes, 4 inches long 1 inch wide and about 2 inches apart from each other.

Bake for 6-8 minutes until they are <g class="gr_ gr_160 gr-alert gr_gramm gr_inline_cards gr_run_anim Grammar only-ins replaceWithoutSep" id="160" data-gr-id="160">light</g> golden color.

Remove from oven and allow to cool.

COFFEE DIP: Mix all ingredients and set aside and allow to cool.

ZABAGLIONE FILLING: Beat egg yolks until fluffy and pale.

Add in natural sweetener.

Put in double boiler and whisk yolks till it thickens.

Remove from heat and pour into another bowl to stop the cooking.

Whip heavy cream and set <g class="gr_ gr_149 gr-alert gr_spell gr_inline_cards gr_run_anim ContextualSpelling ins-del" id="149" data-gr-id="149">a side</g>.

Beat mascarpone cheese with cooled yolk sauce.

Fold the whipped cream into the mascarpone cheese mixture until smooth.

ASSEMBLY: Layer the 6 <g class="gr_ gr_151 gr-alert gr_spell gr_inline_cards gr_run_anim ContextualSpelling ins-del" id="151" data-gr-id="151">lady fingers</g> into a beautiful dish that is at least 8 x 8 and at least 4 inches high (option is to line the dish with parchment paper so you can remove it and serve out of dish, but serving it in a beautiful dish also works) upside down so they absorb more coffee dip.

Spoon 1 tsp of coffee dip on each <g class="gr_ gr_147 gr-alert gr_spell gr_inline_cards gr_run_anim ContextualSpelling ins-del" id="147" data-gr-id="147"><g class="gr_ gr_158 gr-alert gr_gramm gr_inline_cards gr_disable_anim_appear Grammar multiReplace" id="158" data-gr-id="158">lady</g> finger</g>.

Layer 1/3 of the "zabaglione" filling over ladyfingers.

Dust with cocoa powder.

Repeat 2 more times.
Notes
NUTRITIONAL COMPARISON (per serving)
Traditional Tiramisu = 295 calories, 13g fat, 7.2g protein, 38.9g carbs, 0g fiber (38.9 effective carbs)
"Healthified" Tiramisu = 185 calories, 15.3g fat, 8.6g protein, 3.2g carbs, 0.8g fiber (2.4 effective carbs)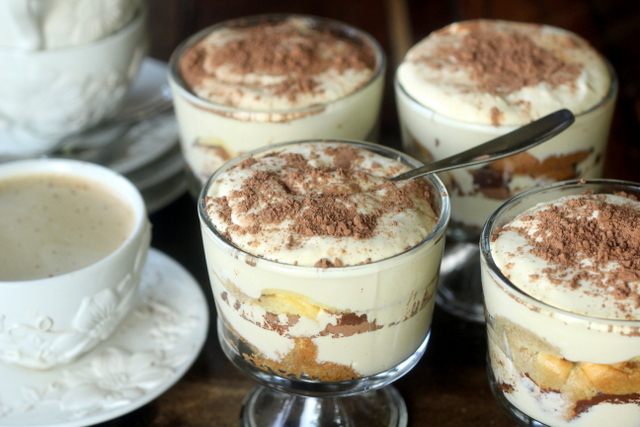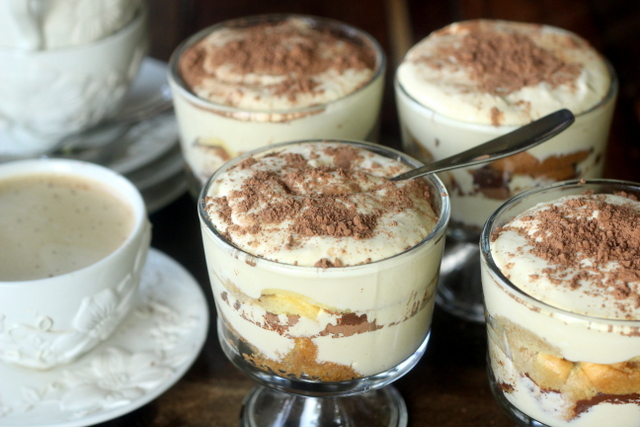 My birthday wish today is to sell a few books. So, if you would like to help out a small family, you can click HERE to find my books.
If you are more of an ebook reader, I am happy to announce that you can now get my books as a high-quality ebook that works on any platform (Craig spent a whole week working on this for me!). This is an ebook format that works on any computer or mobile device. It is a beautiful pdf that has all the full-color pages and layouts as the printed books with clickable table of contents and searching capabilities. This is extremely useful when trying to find a recipe. These books are much higher quality than the ebook platforms (kindle, apple). Plus, most of the profits don't go to Amazon or apple! Just go here to get your copy! Just Click HERE or select "My Books" above to get your copy now!


Swerve Kitchenaid 5-quart Stand Mixer GIVEAWAY!!
This is an essential tool in any 'Healthified" kitchen.  I love baking with my stand mixer.  It makes the process so much easier.  Thanks to the great people at Swerve Sweetener for hosting this giveaway of a beautiful 5-quart stand mixer.  The winner can pick the color of their choice!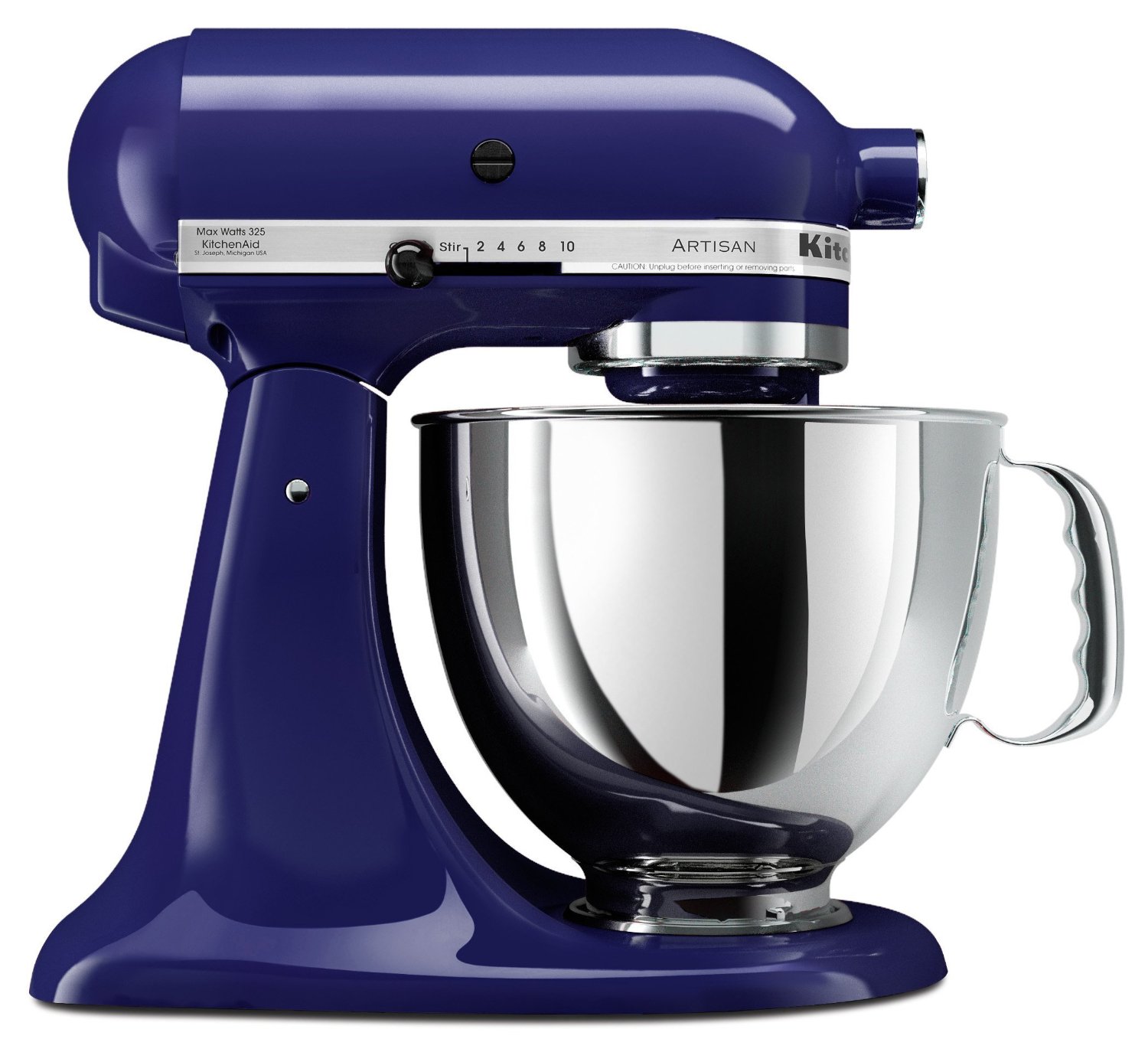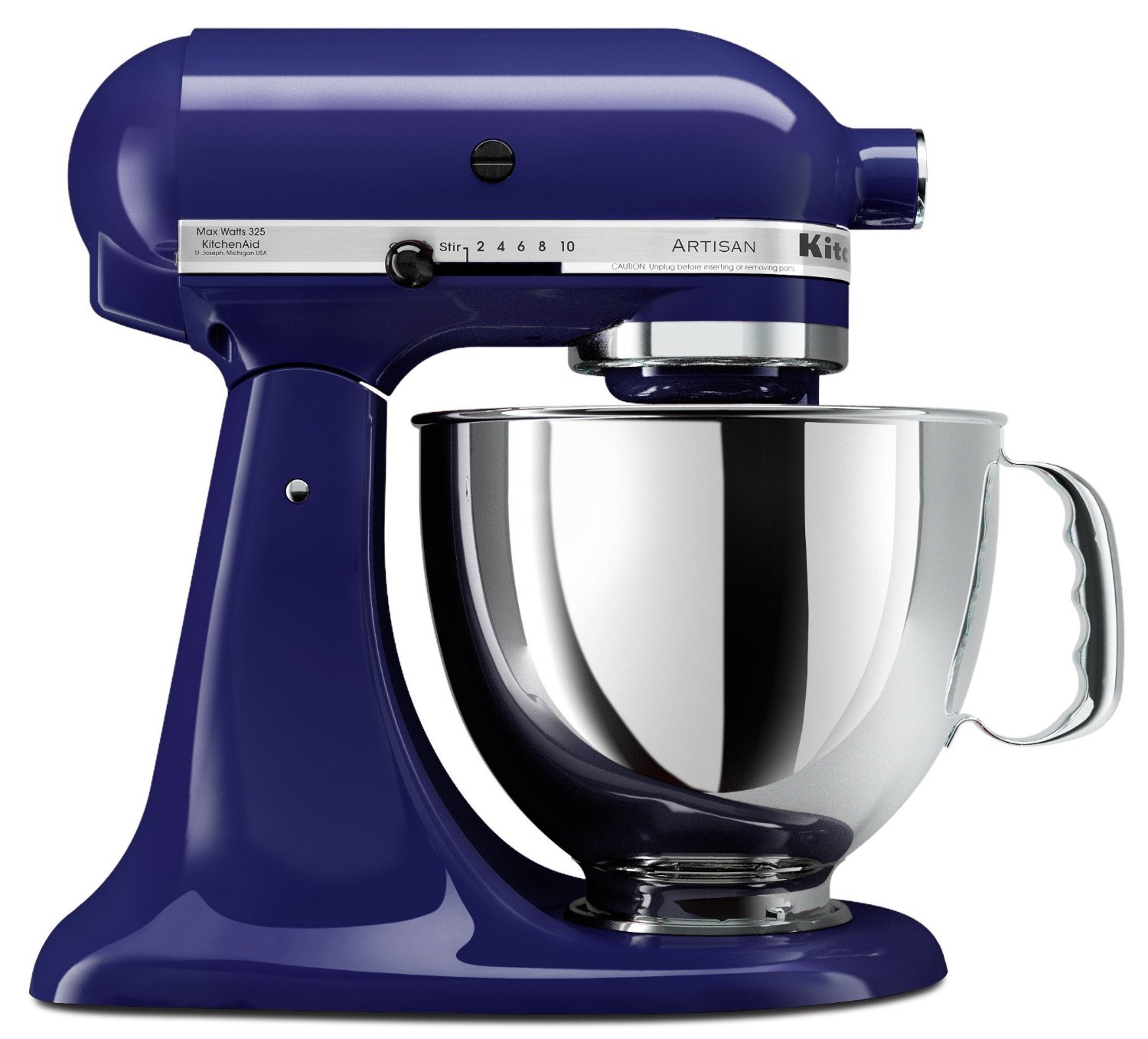 You can get up to 7 entries by following us.  Good luck!
UPDATE: The winner is Pamela Peterson McGinley!  Congrats!
a Rafflecopter giveaway