My boys and I are now huge fans of the Legendary Foods nut butters after we have used it on a few different things. My boys love it on my Protein Waffles! Craig's favorite snack is Legendary Foods Cheddar Bacon almonds. I didn't even get to try those; they disappeared so fast!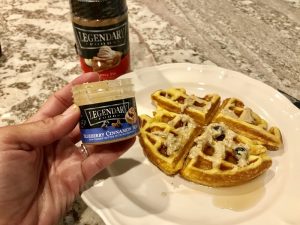 I love that as a busy keto family, there are more and more easy options out there. I once made my own nut butters (pecan pie nut butter, macadamia nut butter, almond butter), but honestly I haven't made the time to do that in years. I once made it so often I have a recipe for it in one of my first cookbooks that helped raise money for our adoption which is called The Art of Healthy Eating. So when Legendary Foods box of goodies showed up I was really happy that I have a keto company on my side making tasty keto snacks for me.  Click HERE to order Legendary Foods!

Legendary Foods is so generous they donated a box of goodies to a lucky winner!
If you would like to win, it is Easy to Enter!
1. Like Keto Adapted on Facebook and share with your friends and family!
2. Follow me on Instagram @mariaemmerich and follow @legendaryfoods
3. Comment below on what recipe of mine you would like to use these tasty nut butters on!
Winner will be chosen September 20th! Good Luck!
AND THE WINNER IS… Randa Sharpe! Congrats!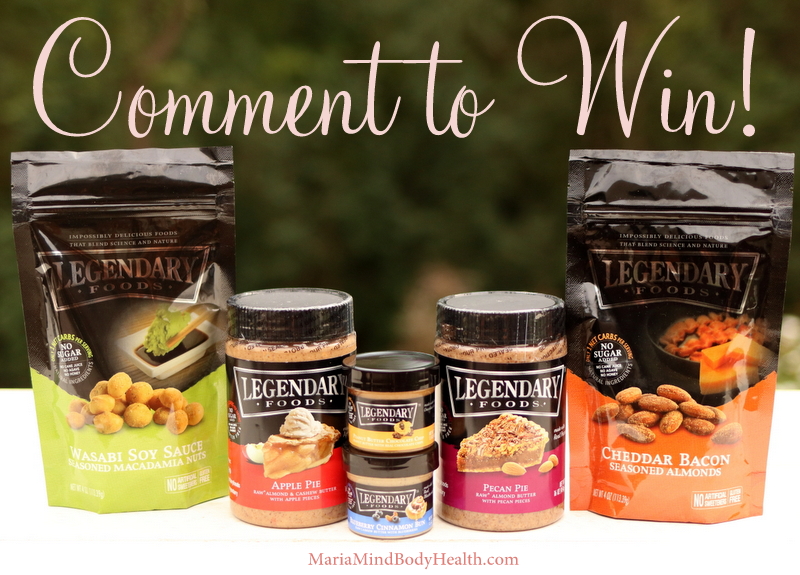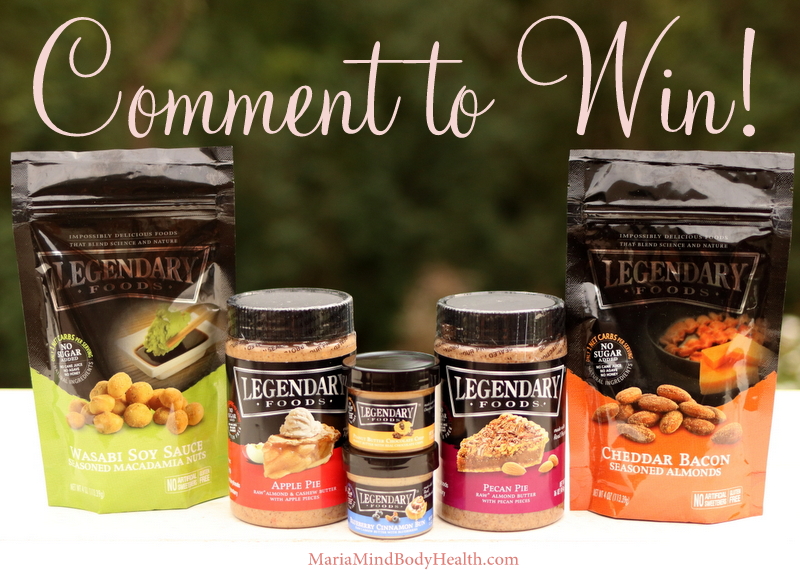 TESTIMONY OF THE DAY
"I'm just beside myself with joy this morning! I started at 190.8 the Saturday before Mother's Day (I found this site, ordered the book), and had my first cleanse meal Mother's Day afternoon with my family, they had ribs, my husband and I had Reuben pork chops (and my youngest who hates meat on the bone). Anyway, 10 1/2 weeks later, I stepped on the scale to see 160.8, 30 pounds GONE! I'm 10.8 pounds away from my first big goal of weighing what my driver's license says I do. Ha ha!
I was 150 when I got pregnant with my first child who turned 25 in May (had bad morning sickness for 4 weeks and lost 13 pounds), 152 when I went into deliver, less than 135 when I came home from the hospital! The last big diet that I did, 173 was the largest I'd ever been, I went down to 132.5 (fully dressed, middle of the day), not sure if I can do that again, but I'll see how I feel at 150. =)
Honestly, for anyone doubting they can do this and change their cravings, etc. this is the easiest thing I've ever done! I feel great and can easily go 20+ hours between dinner and breakfast. My husband LOVES the cleanse recipes so much, he asked if we could do it again. Silly man, he's had food from the other books too, they are all "keepers". =)"
 Thank you for your love and support!