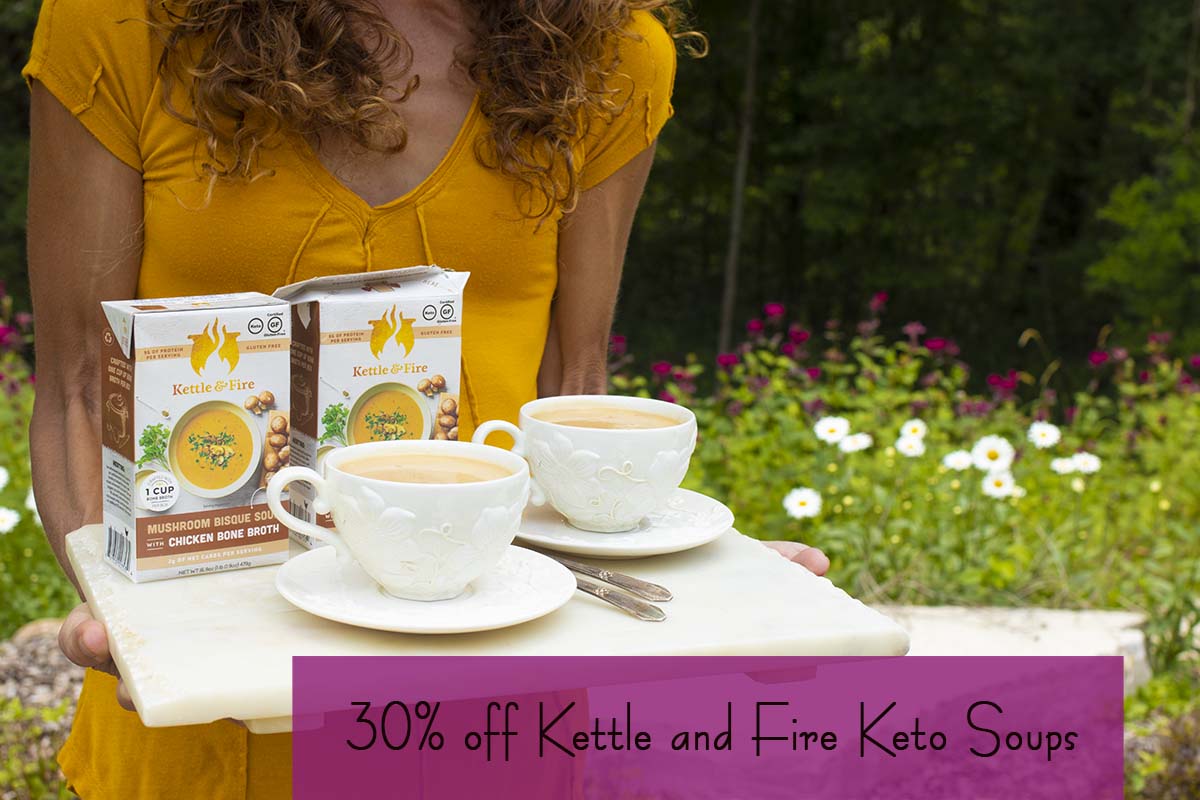 Sometimes life just get too busy. I once made my own homemade bone broth weekly! I made it all the time because my son Kai drank that from a bottle when he was a baby. I know that has helped lower his sweet tooth. He craves savory foods like Kettle and Fire soups instead of sweet treats! 
Years ago I had to make my own bone broth. There were no healthy organic bone broths to buy on the shelves. BUT I have GREAT news! There's now a healthy alternative and you do not need to boil bone broth for days! Yes, it takes days to make a thick beef bone broth!
Nowadays, I often open a box of my favorite Kettle and Fire soup to make my life easier!
My friends over at Kettle and Fire aren't strangers to the keto lifestyle. In fact, they've been quietly showing the bone broth community how to make it work for quite a while. 
But then they did something even cooler… or maybe I should say warmer! 
Kettle and Fire developed a new line of soups – made with their signature organic bone broths – that are ready-to-heat in less than 5 minutes, portable, and (more importantly) keto-friendly.
Their new keto soup line (now up  to 30% off!) features a new spin on some classics, as well as brand new, never-before-seen combos.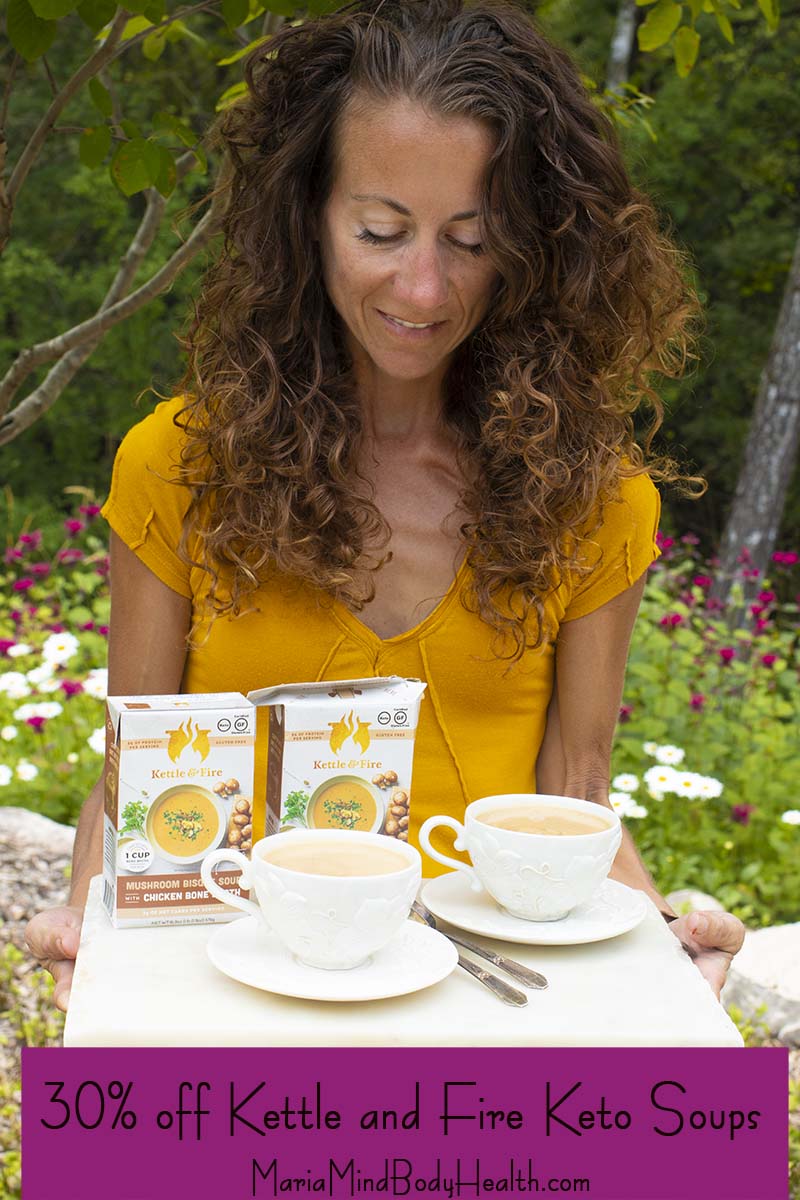 I can't honestly say which is my favorite yet, because there are two incredible flavors to choose from: 
Broccoli Cheddar

Mushroom Bisque

Butter Curry

Spicy Cauliflower
Each flavor starts with their amazing bone broth as a base, loaded with nutrients and collagen.
Having quick and easy options that are made from healthy ingredients to keep you on track can be a life saver when our lives get busy. Also with the holidays coming up, things can get busy and keeping on track can be hard. 
For the next week, you can get up  to 30% off plus free shipping on broccoli cheddar or mushroom bisque keto soups.
Pick your favorite or mix-and-match to keep yourself motivated with new tastes!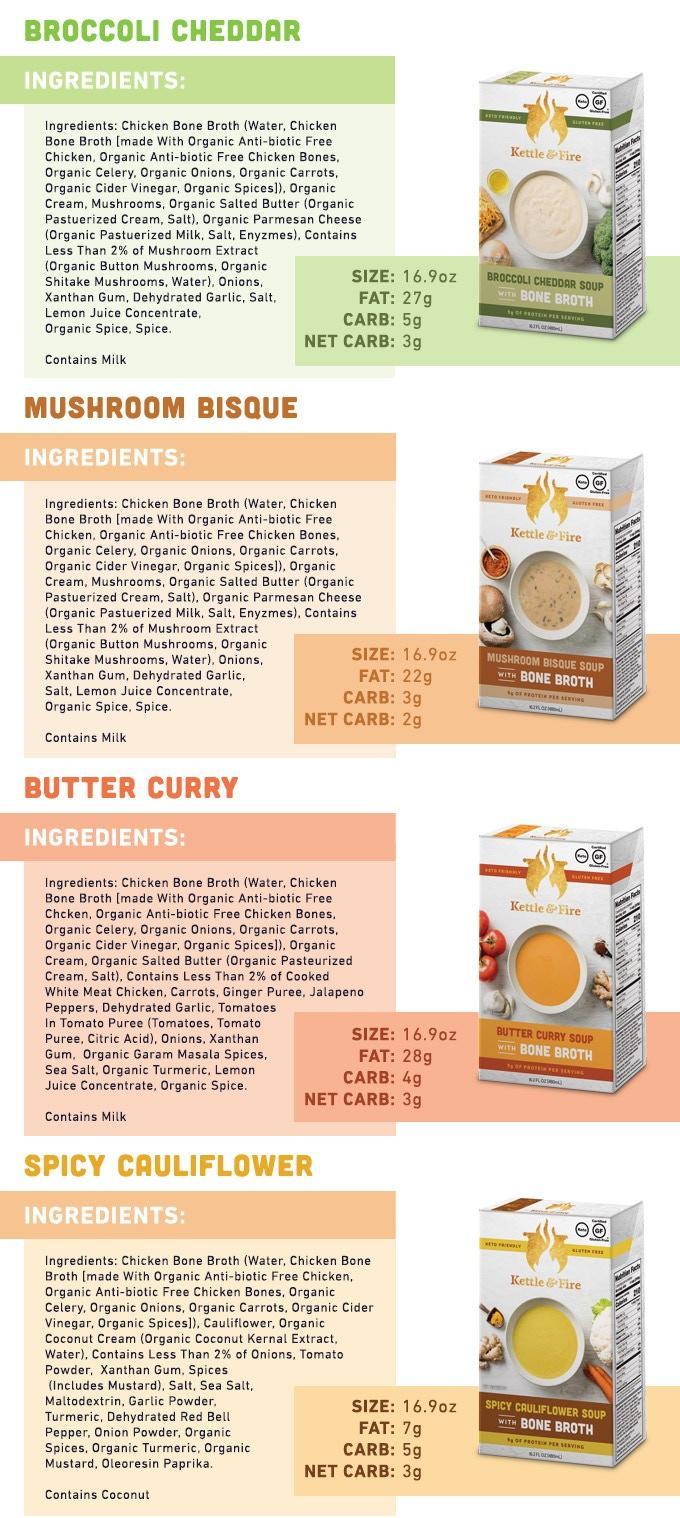 TESTIMONY OF THE DAY
"My husband and I just celebrated our 1 year Keto anniversary!
We started this journey for health reasons. He was diagnosed with Crohn's Disease in 1991 and about two years ago diabetes, high blood pressure, and high cholesterol. Within the first few months his blood sugar was back to normal and he has been able to come off many medications.
Today was his first colonoscopy since starting Keto.  I was extremely curious what the Dr. would see as he has been treating my husband since 1997.  After the procedure he came in and was just shaking his head.  He said his gut looks great. He was absolutely dumb founded and just kept shaking his head. I told him we changed our diet a year ago.  (I try not to say the word Keto some people lose their senses when they hear the word).
I told him My husband is down 60 pounds and says he FEELS GOOD!  During the discussion the Doctor said he wants to take him off one of the medications he has been on for years.  I was grinning like we just won the lottery.  He shook my hand and said, "His gut is better than I have ever seen."  That is another Keto Win in my opinion. Thanks to Craig and Maria your books and recipes started us off right and thanks to everyone else on here, your posts helped to keep us moving forward." – Melissa
Most people I consult are doing keto totally wrong. Get fast results with the my NEW Keto Packages!