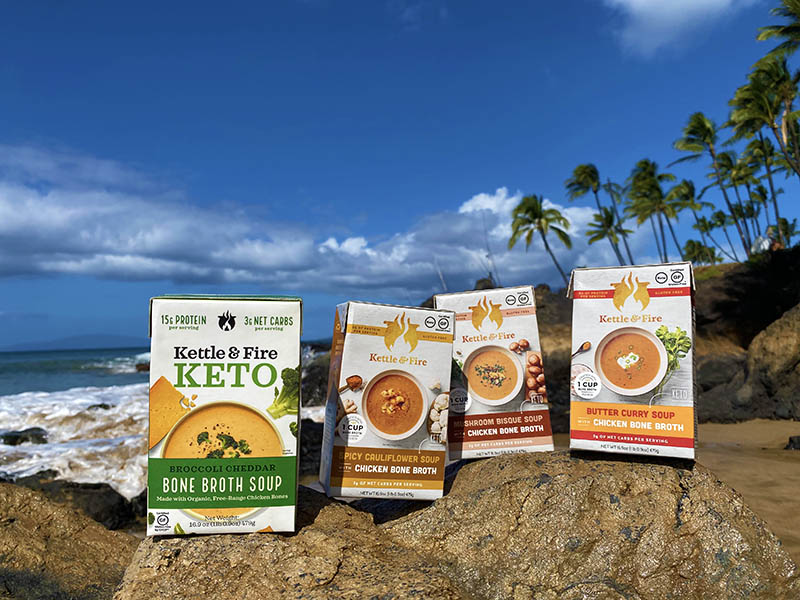 Check out what we loaded up on in Maui! I couldn't resist this amazing deal that Kettle and Fire was offering!
Kettle & Fire's brand new keto friendly soups, powered by bone broth!
The first ever mouthwatering keto friendly soups made with bone broth. Nutritious, delicious, and ready to eat in seconds!
I know you may think Maui is too warm for soup, but there are chilly days when I love having an easy option like Kettle and Fire soup! The Mushroom Bisque with a delicious piece of Mahi Mahi is so amazing!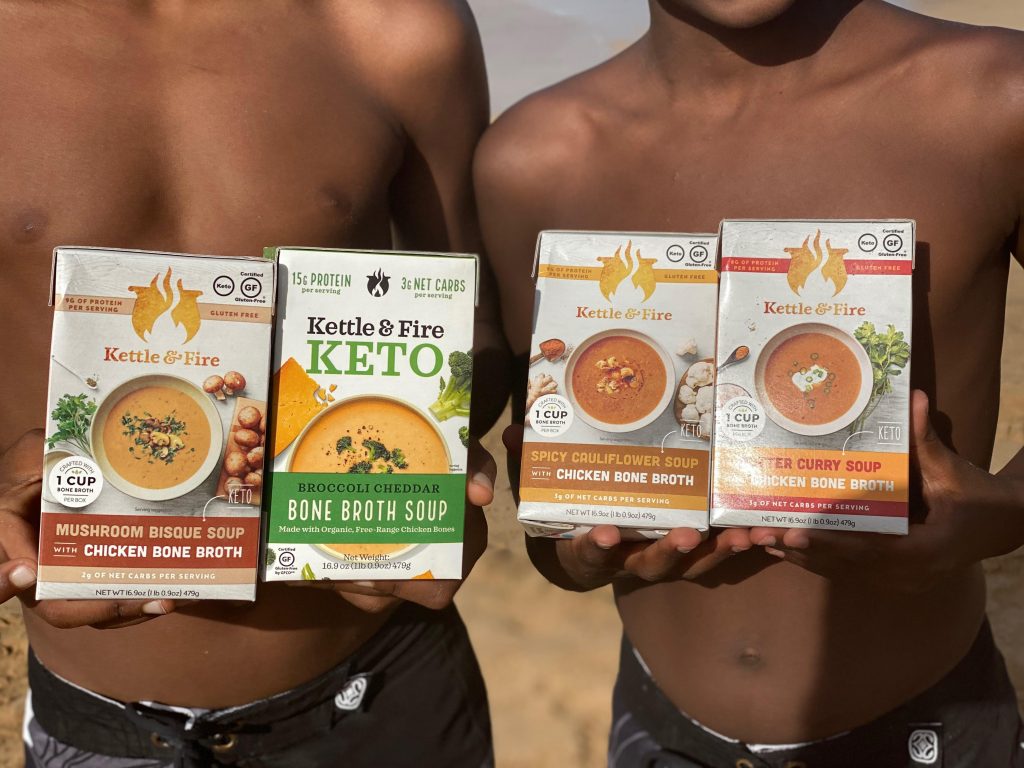 To help celebrate the keto soups launch, Kettle & Fire is hooking up my readers with an exclusive, limited-time discount. Just hurry, these are selling FAST and they have limited quantities available.
Discount Offer CTA:
Get up to 30% off + FREE shipping on your keto soups order

Discount automatically applied at checkout

Offer valid for

1-week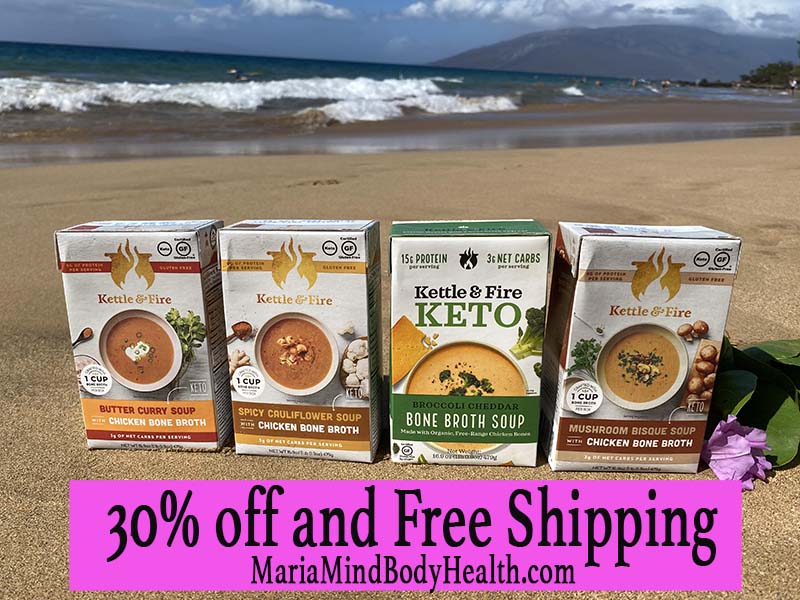 Last year, the Kettle & Fire team decided to participate in a keto diet challenge. They read all the research on the physical and mental benefits so we wanted to see what all the fuss was about.
The team was all giddy with excitement but didn't realize the huge problem that we'd all be up against -> They loved tasty food too much. It got to the point where it became a running joke at the office when team members inevitably failed at following the diet because they felt the keto diet was too limiting (I certainly don't feel that way, but newbies to the keto lifestyle may).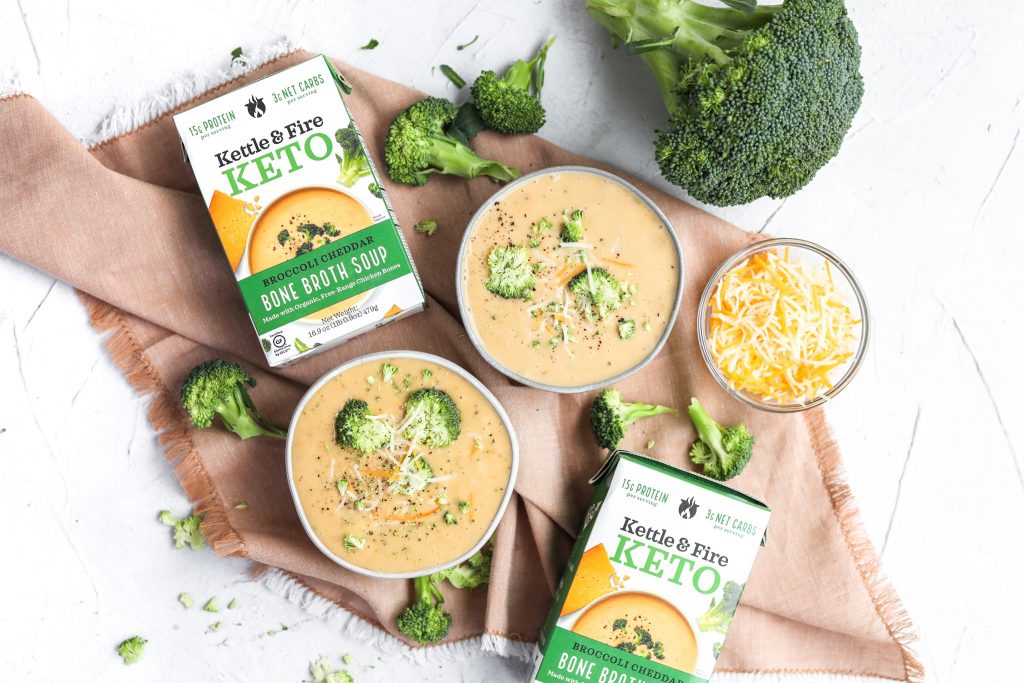 So after many false starts in the Kettle and Fire staff in attempt to follow a ketogenic diet, they asked themselves, "If living a keto lifestyle were magically effortless, what would it look like?"
From that question, a few things kept popping up:
We all wanted access to easy and tasty foods

We all wanted a personal chef to make keto friendly foods (one can dream right?)

We all wanted meal prep to be super easy and not time consuming
So after a lot of reflection, they had a light bulb moment:
Why not create a convenient and delicious keto friendly food that solved these pain points?
They wanted to create something that:
Ketogenic dieters could make in minutes and consume on-the-go.

Could easily be paired with recipes and didn't collect dust in their pantry.

Was high in good fats, low carb and helped get keto dieters into ketosis.

Was made from real foods and had high nutritional value

Tasted so good that keto dieters could enjoy with family and friends that might not even be following the diet.
And thus, the idea to make Keto friendly soups came to fruition.
Their vision is to create a line of delicious keto friendly soups that solves all the pain points listed above. All of these soups will be high in fat, low carb, infused with high quality bone broth, nutritionally dense, only real ingredients and most importantly absolutely delicious.