Keto Restaurants Favorites and Keto T-Shirt Giveaway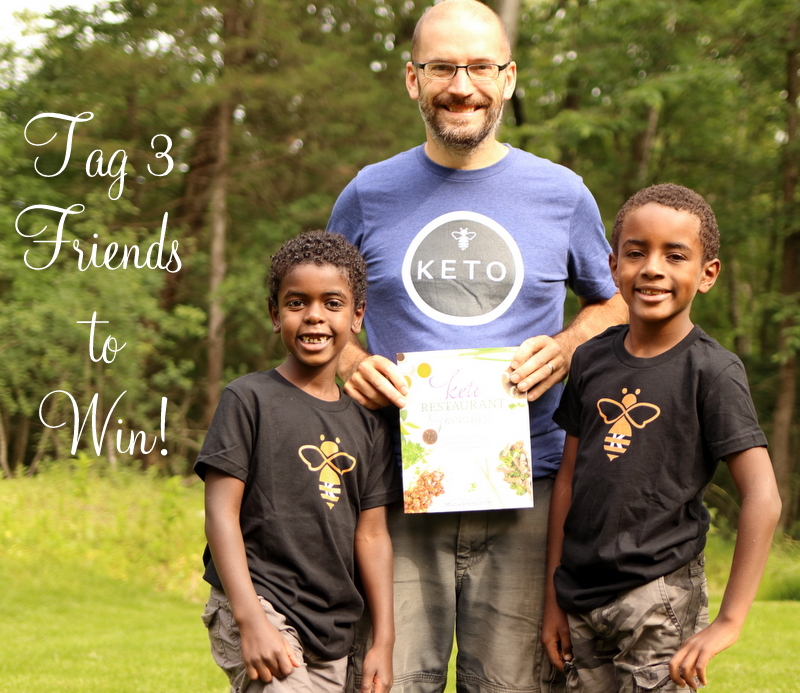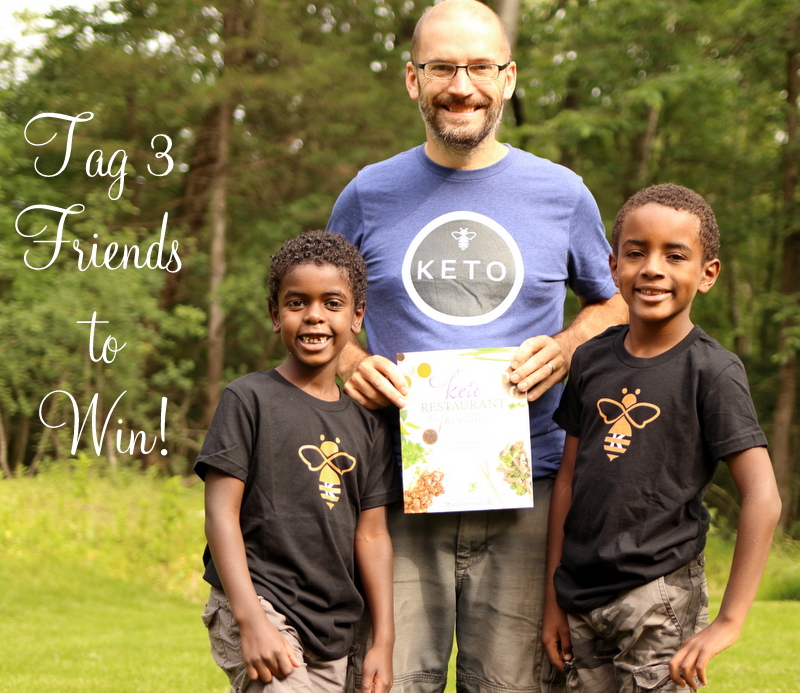 I just got the cutest keto shirts for us from this new company called Bee Keto! The owner is the nicest woman and you know how much I love to support kind and responsive small businesses! Keto Bee carries a large variety of Keto shirts; keto t-shirts, sweatshirts and even cute keto shirts for kids!
What I love about Bee Keto shirts too is that they are super soft and have a very flattering fit!
Click HERE to check out Bee Keto Shirts!
Bee Keto and I have teamed up to giveaway a Keto Bee shirt of your choice along with my book Keto Restaurant Favorites!
My latest book Keto Restaurant Favorite (click HERE to find it on SALE today!) is released on July 11th and you can win it before you can buy it!

It is Easy to Enter!
1. Like Keto Adapted on Facebook and share this post with your friends and family!
2. Like Bee Keto on Facebook!
3. Comment below on where I should hold a book signing! I'm planning a book tour for later year and if you own a book store, coffee shop, spa, clinic, gym or wellness center and would like to hold an event please message me! I'd be honored to fly to meet all of you!
So far I have a ton of places scheduled which you can find HERE.
Winner will be chosen July 23rd! Good Luck!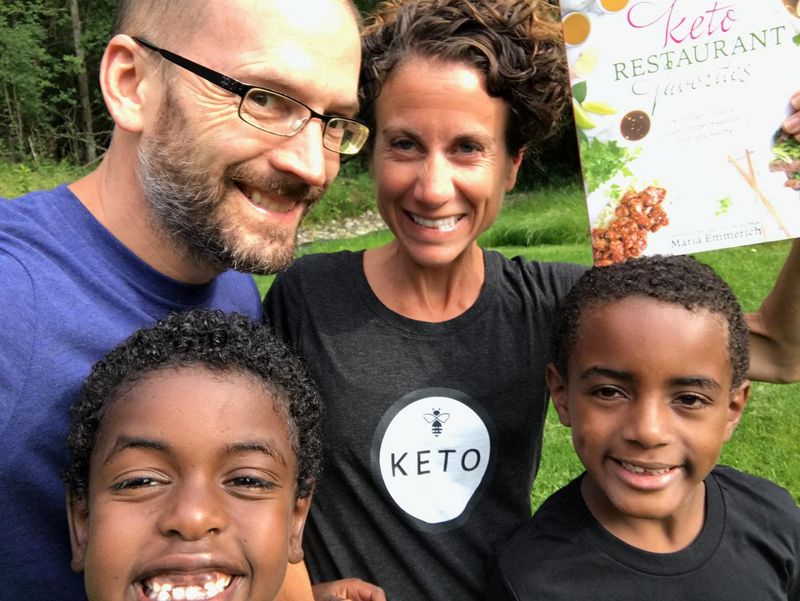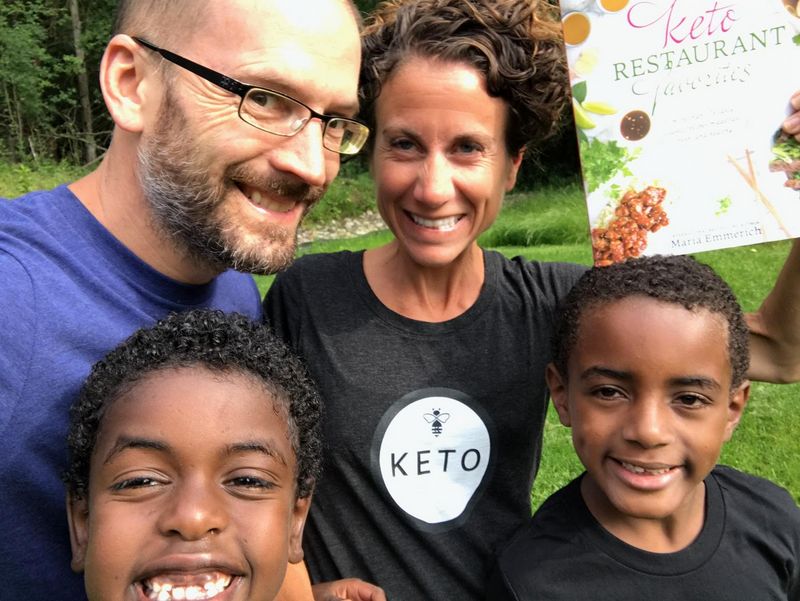 TESTIMONY OF THE DAY
I LOVE getting photo updates from my clients like this!!!
"Maria Wojcik Emmerich and Craig Emmerich you two rock! This was me last Mother's Day! And the other is me this Mother's Day! I couldn't have done it without the meal plan and your encouragement through the website! Best money I have ever spent! Super grateful for your time and efforts! starting the cleanse next week! Lots of love Michelle"