Keto Reece's Blizzard
LIMITED TIME OFFER!
For the next 5 days, you get 20% OFF Equip Prime Protein!!!
Use code MARIA20.
The code will work for 20% off 3 or more bags of Prime Protein (any flavors) between May 14th through May 18th (5 days).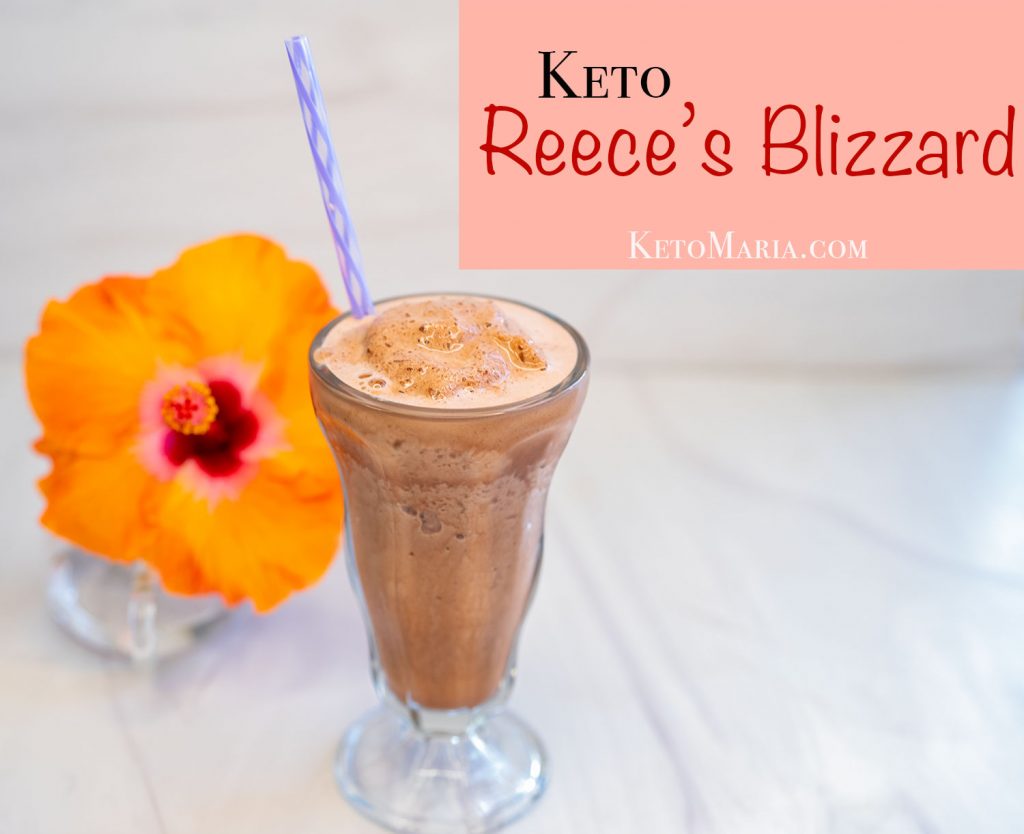 Summer is coming which mean's ice cream time!
Skip going to Dairy Queen for a blizzard and cut out over 900 calories and 47 grams of carbs by making my keto Reece's Blizzard!
HOW TO MAKE A KETO REECE'S BLIZZARD
To make my keto Reece's Blizzard, I used peanut butter Equip Prime Protein powder and the chocolate Equip prime protein!
I love Equip Prime Protein powder so much, I even pack a bag and an immersion blender with me when I travel! I am in LOVE with it!
It works great for making recipes like my protein-packed keto Reece's Blizzard. I LOVE that I can enjoy a HUGE delicious Blizzard and not feel awful after eating it! In fact, I feel great afterwards!
Equip Prime protein does things right! They care about the health of their customers! The peanut butter Prime Protein powder is an all-natural, comes from 100% grass-fed beef protein powder with only only 3 ingredients: beef, peanut butter flour powder, salt, and stevia. No fillers, no additives, no chemicals and it is so delicious!
Use code MARIA to save!

(NOTE Use code MARIA20 from May 14-18th for 20%OFF!)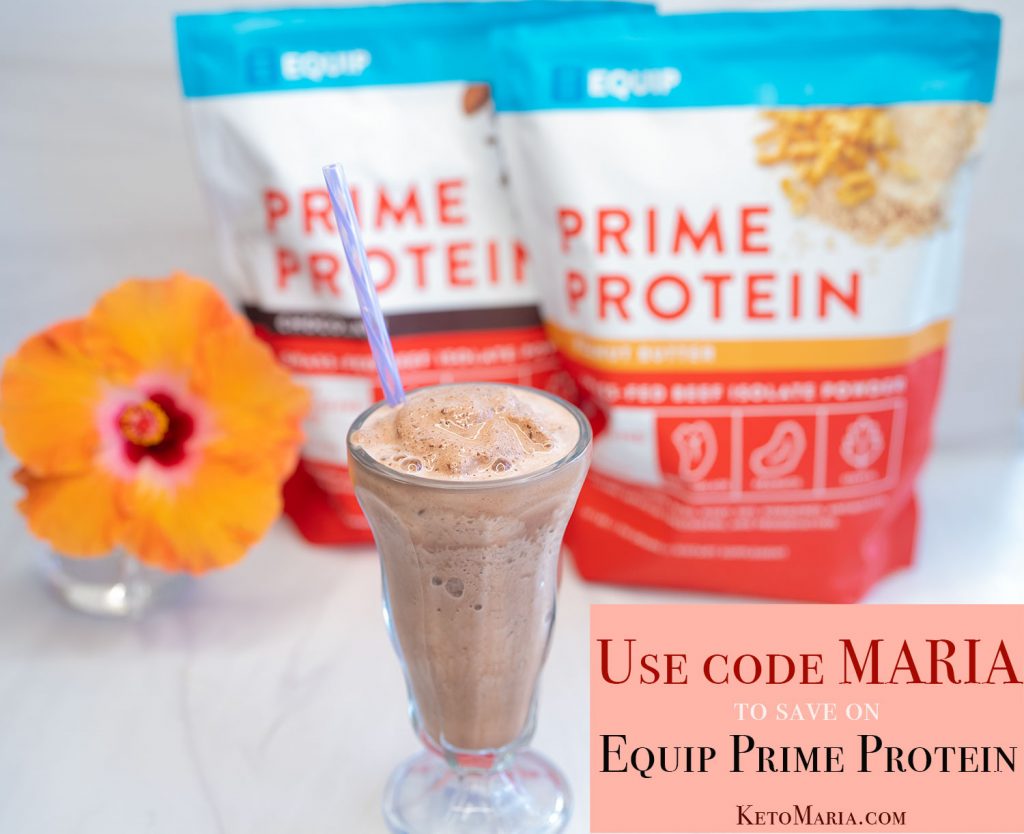 Keto Reece's Blizzard
Equipment
Ingredients
OPTIONAL
1

The Good Chocolate bars

chopped
Instructions
Add all ingredients to a high speed blender and pulse until well blended. Serve.
Video
Nutrition
Calories:
250
|
Fat:
5.5
g
|
Protein:
43
g
|
Carbohydrates:
8
g
|
Fiber:
3
g
|
P:E Ratio:
4.1
TESTIMONY OF THE DAY
Doesn't Heather look AMAZING? She lost 112 pounds in only 10 months!
"Its been a while since I posted a picture of my progress since getting a membership with Craig and Maria Emmerich 10 months ago.
Today as I walked into my place of work after having been to our local ymca pool for some exercise my boss encouraged me that I should post a picture of myself now since the last picture was back In December at Christmas.

I am so blessed to have had an opportunity to get help from Maria and Craig. They have helped me and my family tremendously!!

I started at 320 lbs and now 208lbs having lost approx 112lbs in 10 months. Words  do my gratitude no justice because I was someone who fought being obesity my entire life. I still have some weight to lose but I am eternally grateful  I do not live in the pain and agony my body was living with when I purchased their platinum membership.

If you feel like you can't  do it alone or your unsure of where to even start I encourage you to reach out to Maria Emmerich.

Craig and Maria are so encouraging, supportive, knowledgeable and compassionate. If your any thing like me you won't  regret.

Thank you Emmerich's. You are the best! Abundantly Blessed" Heather
Most people I consult are doing keto totally wrong. Get fast results with the my Mind-blowing Keto School!