Keto During Menopause

Too many women are being mistreated during menopause with prescription antidepressants and HRT.
The liver can't convert oral progesterone efficiently, plus most oral progesterone prescriptions are  way too high at about 200mg. I had one client gain 40 pounds in a year after starting oral HRT. Where topical creams bypass the liver. Functioning ovaries produce 20mg of progesterone daily, far less than 200mg! A small 1/4-1/2 teaspoon of Progest cream helps balance estrogen dominance. Healthy progesterone levels also stimulate new bone growth, help lower anxiety and increase sleep.
Antidepressants are not a solution to hormonal problems. If you are truly depressed, medication may be the answer, but less than 10% of people truly have a chemical imbalance… so why are 80% of the clients I see on an antidepressant or anti-anxiety medication?! Well, low progesterone also is the leading cause of anxiety, insomnia and hot flashes. And estrogen determines fat distribution. To top all the uncomfortable things that can follow menopause, prescription antidepressants cause weight gain, low libido and night sweats… the same things you are fighting because of low progesterone! Low hormone output will also raise blood cholesterol and triglycerides because cholesterol produces hormones. All our major hormones are made from cholesterol: estrogen, progesterone, cortisol, thyroid, DHEA, and t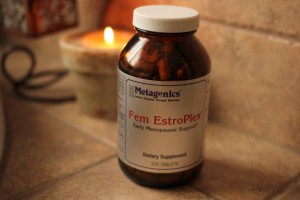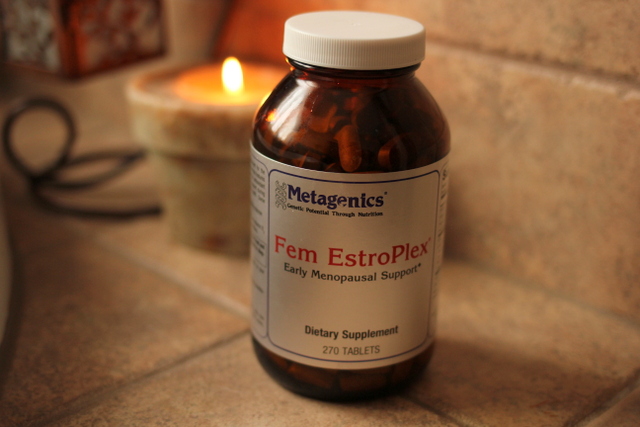 estosterone.
If we don't eat enough cholesterol, our bodies divert cholesterol from our endocrine system to use for brain function and repair. When that happens, it's almost impossible for our bodies to maintain hormonal balance. Hot flashes, here we come! Healthy cholesterol = healthy hormones!
During menopause, the adrenal glands over already over worked. Many women start to exercise to combat the weight gain but what most people do not realize is that exercise is a stressor, a healthy stressor if done properly, but is still is a stressor and will increase adrenal hormones. This increase in adrenal hormones increase cortisol. Adrenal hormones help women cope with the stressors of life, but during this time, they also provide sex hormones once produced by the ovaries (which are no longer producing them).
Certain nutrients support the adrenal glands, such as B-vitamins are our "anti-stress" vitamins. Menopausal symptoms, such as hot flashes, insomnia, night sweats, and anxiety are also symptoms of Cushing's Disease. This disease is when there is over-activity of the adrenal cortex.The adrenal hormones and the thyroid hormones are directly connected. You must take care of your body in order for it to take care of you. Get quality sleep, eat quality food, reduce caffeine and grains, relax… get a massage! 🙂 Cortisol is the stress hormone that alters fat cells and make them resistant to weight loss.
Also, women entering menopause should think again when contemplating estrogen therapy. Too much estrogen inhibits thyroid hormone, which promotes weight gain. This also happens when women who are still menstruating are put on birth control… this further shuts down the thyroid hormone; particularly the utilization of T3, the most active thyroid hormone. Estrogen from outside sources or produced naturally, causes women to be estrogen-dominant. BUT the good news is when you eliminate grains and wheat, too many carbohydrates, and alcohol, you lower insulin. Insulin also makes fat cells and estrogen. By controlling insulin, you help balance all your hormones, which will make fat loss easier and helps eliminate those undesired menopausal symptoms! There are also natural ways to detox estrogens from the fat cells and liver; I love the product Estrofactors.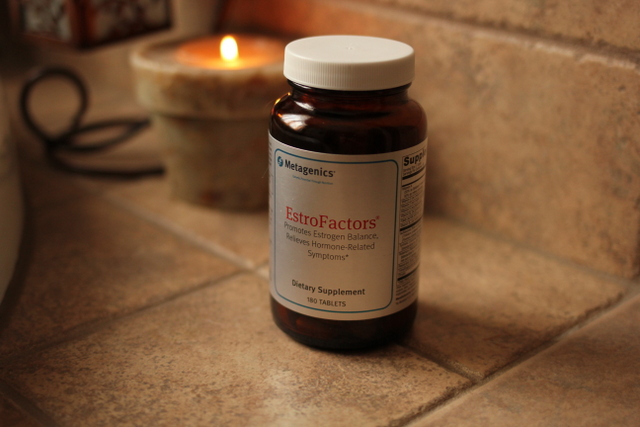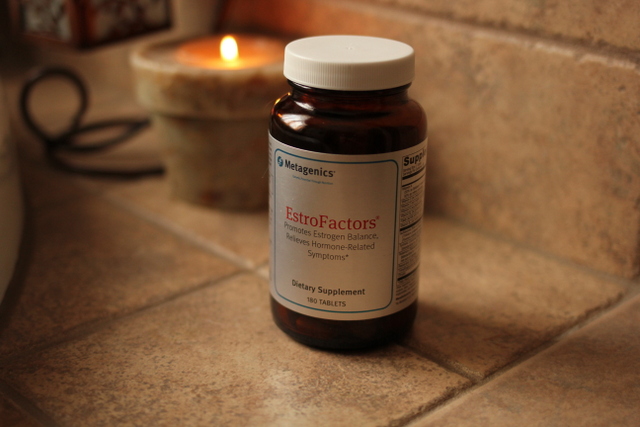 Also, Evening Primrose Oil (or Emu Oil capsules) also helps with vaginal dryness and decreased libido. Evening Primrose Oil has been called the most sensational preventive discovery since vitamin C. It contains the pain relieving compound phenylalanine (which converts to l-tyrosine with iron) and is increasingly being used to treat chronic headaches. It is currently being studied all over the world as a treatment for aging problems, alcoholism, acne, heart disease, hyperactivity in children, symptoms of menopause, multiple sclerosis, weight control, obesity, PMS and schizophrenia.
In fact, EveningPrimrose contains one of the highest concentrations known of GLA (healthy fatty acid) and only a few other plants contain it at all.  The gamma-linoleic acid, linoleic acid and other nutrients in this oil are essential for cell structure and improve the elasticity of the skin. These fatty acids also help to regulate hormones and improve nerve function aiding problems ranging from PMS to migraine headaches. The hormone balancing effect contributes to healthy breast tissue.
Click HERE to find.
 If you need more help with balancing your body, I would be honored to help with a consult!
TESTIMONY OF THE DAY
 Start your path today! Honor your body!
"OK…I realize this might be a little premature but here goes…I laughed yesterday! That is one thing that I noticed and really missed…I never laughed! So sad! I don't even have all my supplements yet…still waiting on one. Sleep seems some better…about to try two patches. So…I'm pleased with the changes I'm seeing! Thank you! Kaye"
Most people I consult are doing keto totally wrong. Get fast results with the my NEW Keto School!
66 years old and feels amazing!