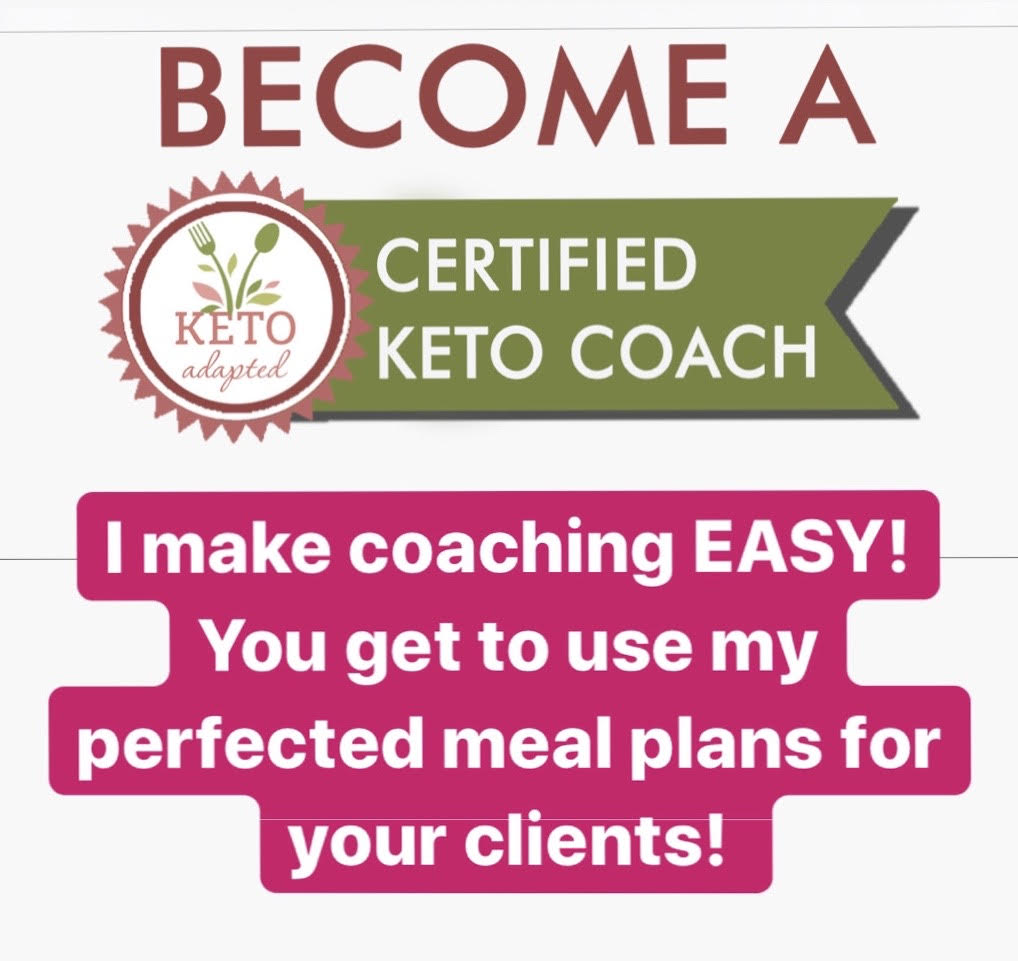 We are very excited to announce that our Keto Coaching Certification Program sign-up period is now live! This is the perfect time to start your health coaching career!
Since launching this program over a year ago we have added over 20 hours of new videos and content. Every coach gets lifetime access to all the materials in the program. So every year you will get tons of new content to keep you up to date on the latest science and information.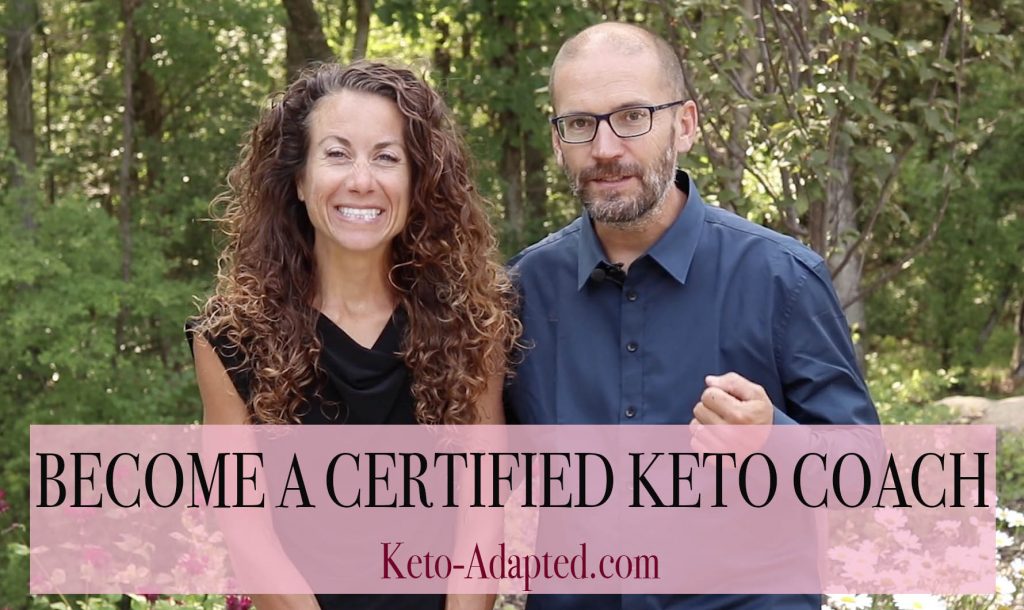 This self-paced keto coaching certification program has everything you need to become a keto coach along with 90 days of support and weekly webinars. It takes most coaches about 3 months to complete the program. The program includes:
Over 150 amazing educational videos
Biology, science, business education, health coach instruction and more
Business in a box. Meal plans, intake form, pantry list and more that you can brand and give to your clients!
How to setup a website
Building engagement and a strong following
How to be a health coach and support your clients
Photography and video training for blogging, food photos and social media
Expanding your social media presence
Implications for Taxes, LLC considerations and more
90 day of support including weekly live webinars!
Lifetime access to the course and materials
Course is self paced and can be completed on your time-frame
Private Facebook group for all Certified Keto Coaches!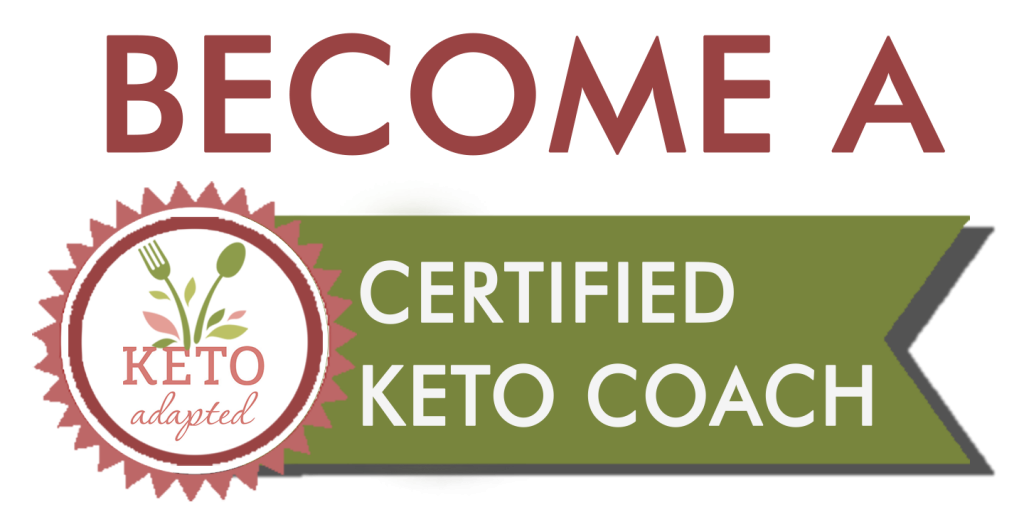 This is the most complete keto coaching program that exists. It is also certified with NASM and AFAA. Once completed you will be listed on our site as a certified keto coach!
Now is a great time to start your own business, help coach your friends, reach out to communities in need to help them realize a healthier lifestyle. You can help change peoples lives for the better. Craig and I have been doing this for almost 20 years and it is some of the most rewarding work we have ever done. Being able to change peoples lives is a powerful thing.
NASM and AFAA certified!
This course is certified by both NASM and AFAA. It is the maximum amount of credits for each (1.9 and 15.0 respectively). Anyone taking this course can get NASM and AFAA credits!

Optional Supplements Certification: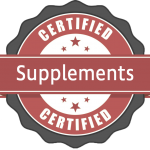 Once you sign up for the Keto Coach Certification you can add the optional Supplement program to also get certified in supplements. This tract will give you all the tools you need to recommend supplement to your clients that can help improve their results and help them heal faster.
What Our Coaches Say About the Program:
"And I believe that you received these comments many times. However, I do want to say that it is so benefiting for me to learn your style of Keto and the Keto Coaching Program – the information that you packaged in this program and in the book Keto really made me learn a lot .. the information and how to think many issues now from other angles … And the website .. like a big well that I can always get unlimited information there. Thank you very much for your and Maria's hardworking and sharing the important knowledge with us." – Lumin
Sign Up!
We will be holding three 90-day session each year. You get access to the course as soon as you sign up. The next sign up period will be in January. The enrollment is open for 2 WEEKS ONLY! And space is limited! Get your spot now and start your career helping people get healthy and lose weight!
CLICK HERE to get your spot! Space is limited!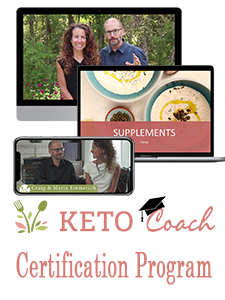 Payment Option:
With this enrollment we are introducing a new payment option. It is three monthly payments after which you have lifetime access to the course. CLICK HERE to get this option or use the button at the bottom of the above link.
TESTIMONY OF THE DAY
"Happy New Year!! Four months ago, I did something for myself. I hired an Emmerich Certified Keto Coach. 
I have struggled with my weight, healthy eating, PCOS and feeling like junk about my body since the 4th grade when I discovered my addicting love for Chip and Mint Ice Cream. I actually told Nancy when I started working with her that I was afraid I wouldn't be able to give up my addiction to ice cream. But instead of making me give it up, she taught me about an alternative healthier way of enjoying it. My husband has enjoyed the Keto lifestyle too and is down 40 lbs but ALSO no longer addicted to Mountain Dew (he struggled for YEARS with this and drank 2+ 20 oz. bottles / day!!).
For over a decade, I have continued to make New Year's resolutions to get to my "goal weight" where I feel my best, and I have failed. Over and over I have let myself down. Not this year. Because today, on January 1st, I am starting out the NEW YEAR, the new decade, at the GOAL weight I have wanted to achieve for YEARS. I know that it is just a number on a scale, but to me, that number represents taking care of myself. It represents hard work. It represents more energy. It represents working on overcoming emotional eating and my relationship with food. That number represents making a promise to myself and keeping it. Here is to a NEW year where I have found it's important to take my health seriously—- my mental health, emotional health, spiritual health and physical health. Here is to a new year where putting ourselves and our health first isn't selfish—- it's necessary! Cheers to all of you for putting your health first! And if you fell of the wagon over the holidays— big deal— just get back on!
If it means hiring a keto coach, do it. If it means making a specific goal, make one. I can't tell you how good it felt to look at that scale and see that number. Something I never thought would be achievable. You owe it to yourself!

❤️

" – Jenni