Keto Coaching Certification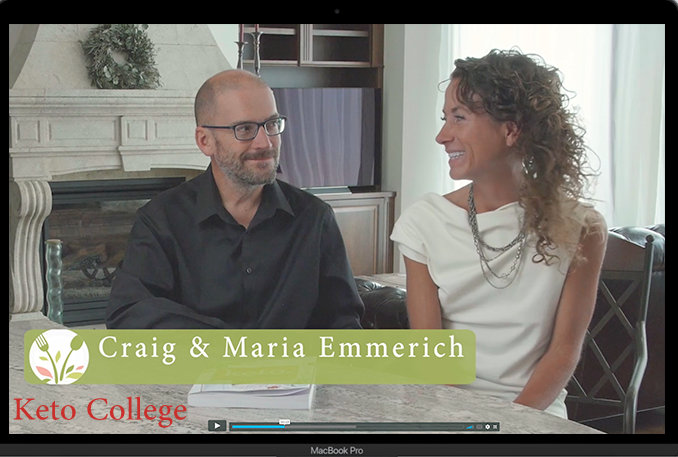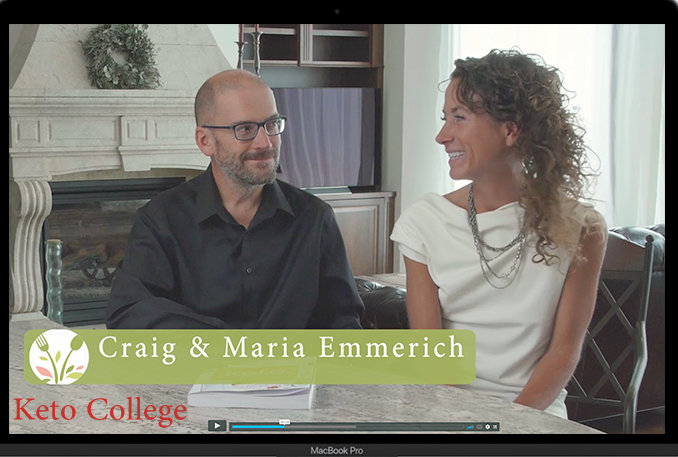 If you are wondering how to become a keto coach, this Keto Coaching Certification will help you start a successful keto business!
Your Instructors:
With this course you are getting instruction from some one of the first leaders in ketogenic lifestyles. I have been keto for almost 20 years and have been helping clients transform their life and heal their bodies for over 15 years. Our sons have been keto for over 7 years! We have seen it all and know all the tricks to help clients heal their bodies and lose weight. Maria also has an incredible wealth of knowledge about supplement and what to use to help clients heal faster.
What you might not know is Craig's background in marketing and technology. He started as an electrical engineer and moved into marketing and product management where he worked for almost 15 years. Much of that time was spent in healthcare working for medical informatics systems (medical billing and EMR software) as well as working for imaging systems (MRI, CT, PET, etc). He has done a calcium scoring in the software himself! For almost a decade he has committed full time to ketogenic lifestyles and learning everything about how our bodies work.
Together this gives you not only some of the most experienced educators in ketogenic lifestyles and supplement programs but also in marketing, business development and how to build a business from scratch! We have built our business from the ground up starting with nothing and making it into the large sustainable business it is. This gives us the flexibility to work from home or from anywhere with an internet connection and to work on our time. We can give you all the tools to do that same.

The Coaching Certification
Just about everyday I get asked how to become a Keto Coach so I finally put my heart and soul into creating the most comprehensive Keto Coaching Certification for those of you who want to study everything Keto! I am so busy with clients, I just can't keep up and having qualified keto coaches that understand the proper way to do keto and modifying the ketogenic diet for weight loss, autoimmune disorders, kids, athletes, chronic illness; is what this Keto Coaching Program is all about. I want to be able to recommend qualified Keto Coaches to all the inquiries I get everyday to those who have gone through my keto school.
This is not just your average Keto Coaching Certification! We are going to give you more than just an education! This course will leave you with all the tools to help you succeed with a very successful online business. I will guide you and teach you with weekly online webinars, you will have access to my own personal meal plans for your clients, tools on building your business and website! You will get intake forms, disclosure agreements, waivers, and my meal plans in a format that you can easily brand or add your own logo to. This Keto Coaching Program leaves you with all the tools you need to start a Keto Business so you can help others live a healthy keto lifestyle!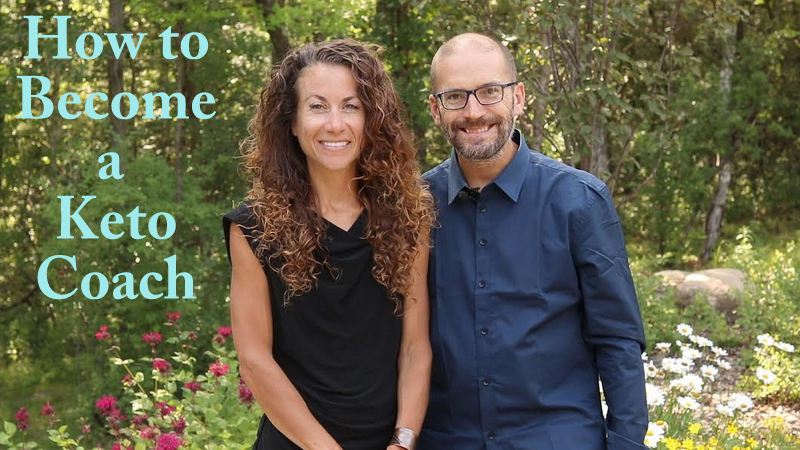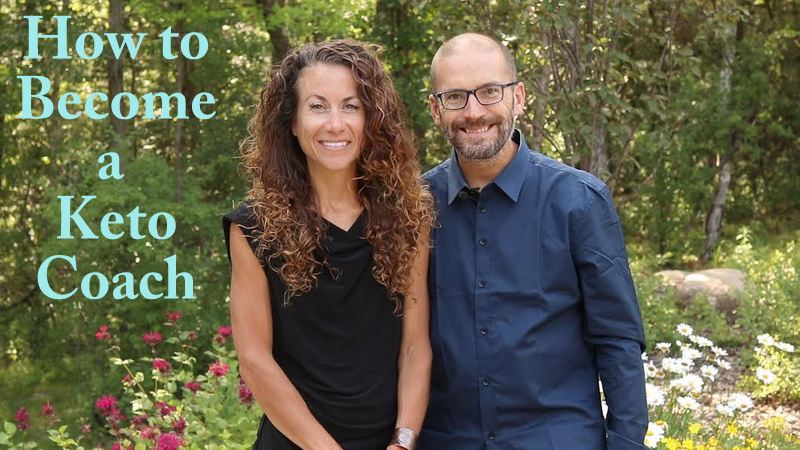 You will learn more than how to live a ketogenic lifestyle. You will learn how to increase mitochondria health, quantum biology, coaching strategies, how to maximize exercise benefits while keto, optional supplements track where you learn about supplements for different conditions, weekly live webinars to ask us questions, website building tips, business marketing strategies, how to build your online presence, finding your niche and developing your brand.  Also how to work with affiliate to help increase your income.
We will have a website where you are listed as a certified keto coach to make it easier for clients to find you. To maintain this certification there will be an annual re-certification (includes test and $197 renewal fee, $297 for supplements and keto).
Pricing:
This certification is also competitively priced. Here is a breakdown of similar online programs currently available.
| | |
| --- | --- |
| Certification Program | Advertised Retail Price |
| Institute for Integrative Nutrition | $5,995 |
| Health Coach Institute | $5,450 |
| Functional Medicine Coaching Academy | $5,997 |
| Nutritional Therapy Association | $5,400 |
| Functional Diagnostic Nutrition | $4,995 |
| Bulletproof Training Institute | $3,997 |
| Duke Integrative Health Coaching Foundation Course | $5,497 |
| Kresser Institute – ADAPT | $6,997 |
| Keto Coaching Program | $2,997 |
The supplement certification tract is an in depth dive into supplements, the best forms to look for, what supplements to give for different conditions, time of date to take them and dose to take. This certification is an optional add on that is $998. So even with this optional add on this certification is still less expensive than competing certification programs. So will all you get even if you add the supplements certification for a total of $3,995 you are getting a great deal compared to other online programs.
Taking the cheapest option for each of these alternative certification programs gives us a grand total of $12,630.
Our program is just $3,995 with the supplement module!

TESTIMONY OF THE DAY
I once despised Monday mornings knowing that I had a full week of work I didn't enjoy BUT if you start a job you LOVE of helping people get healthier you will wake up every morning to amazing testimonies like this sent to you and your heart will be fulfilled! I LOVE my job and enjoy waking up early to find emails like this!
"Hi Maria! I started Nov 24 at 360 lbs. Type2 diabetic. Auto immune disease (ankylosing spondylitis) with inflammation issues. Pain levels that made it hard to function. I'm now down to 284. Off all but one of my medication for diabetes. No inflammation issues. Pain levels barely noticeable. Down from a size 34 to a size 18/20/22. I have my life back! This photo is Dec 2017 to March 2018." T.K.
Most people I consult are doing keto totally wrong. Get fast results with the my NEW Keto School!