NEW Triple Coaching Certification – Keto, Carnivore and Protein Sparing Modified Fast!
"Hi Maria and Craig! Thank you so much for creating the keto coach/supplements add on courses. The information you provided in this course was absolutely invaluable.

I am currently studying a Bachelor of Nutrition and Dietetics, alongside a Bachelor of Biomedical science, and I can tell you, I have learnt more in your course about nutrition and healing people with food, than either of these two courses have offered me so far! " – Nicola
"Having been in the carnivore and ketogenic space for over 7 years, I came to the Keto-Adapted coaching programs with a decent amount of knowledge and an established coaching business. What I didn't realize was how much more I was about to absorb, learn and use in my own coaching practice. The courses themselves, and the incredible bonus content, have ramped up my knowledge considerably, especially with difficult health situations I might not have yet encountered.

Alongside the courses is the added benefit of getting time with Maria and Craig to ask questions, receive guidance and stay current in the industry with any changes and philosophies. 

 Being part of the coaches Q&A forum also allows me to get my questions answered quickly, ultimately not only benefiting myself but also my clients.  

The Keto-Adapted coaching programs are a great tool to help set yourself up for success at a value unheard of compared to similar programs.

Every coach needs mentors and I am honored that The Emmerich's are a significant part of mine." Lisa

Click HERE to find Lisa to be your certified keto coach! 
Spring 2023 Enrollment Now Open!
We are very excited to announce that our Keto and Carnivore Coaching Certification Program sign-up period is now live! This is the perfect time to start your health coaching career!
NEW 3 Certifications in ONE!
We have now added a third certification to our program! That's right, you now get certified for coaching Keto, Carnivore AND Protein Sparing Modified Fast! No other program gives you all three certifications for one price. And the price is still the same as it was for 2 certifications!



With the new protein sparing modified fast certification you learn how to use this powerful weight loss tool safely with your clients! You learn when to do them, when not to do them, how many days a week, finding proper macros and much more.
ALSO 3 NEW ADD-ON OPTIONS!
In addition to our amazing supplement certification add on, we now have three new add ons available exclusively to coaches! Here is an outline of each of the three new services: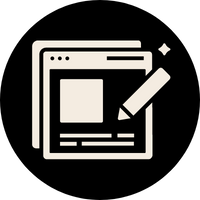 Social Media Strategy Add-On
A plan to use social media channels to achieve specific business goals, such as increasing brand awareness, driving website traffic, or generating leads. It involves identifying the target audience, selecting the appropriate social media channels and developing a content strategy.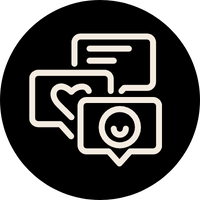 Personal Brand Design Add-On
A unique visual identity that represents an individual and their professional goals. Includes visual elements, such as logos, color palettes, typography, and other branding assets, that are used consistently across all marketing materials and platforms.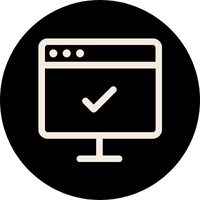 Square Space Website Design Add-On
A personalized website that showcases the client's images and copy and is optimized for mobile, user experience, and search engine visibility.
Turn Key Brand-able Website for Certified Coaches!
We are always expanding the program and now we have very exciting NEWS to help our coaches be successful right after graduating!
We created a NEW brand-able website with packaged course for your clients! The packages includes; perfected meal plans made by Maria, the best keto recipes made by Maria, professional tutorial cooking videos and educational videos, and so much more! No need to pay for a website, we did it for you!
Now you can have your own logo or name on our branded page and use our checkout, credit card processing, security and our course for delivering content and meal plans to your clients! Then you provide the support. It is the ULTIMATE Business in a Box!
As soon as you graduate from the program you can start taking on clients, even if you don't have your own website yet! This can be done through social media or other accounts.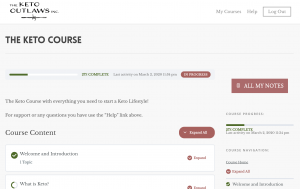 Since launching this program almost two years ago we have added over 25 hours of new videos and content including new content on Carnivore! Every coach gets lifetime access to all the materials in the program. So every year you will get tons of new content to keep you up to date on the latest science and information.
Here is another testimony from our Certified Keto Coach Lisa!
"I have been a Food Wellness Coach for many years as well as embracing and coaching carnivore and ketogenic lifestyles.  I was certified in both of these Keto-Adapted courses along with the Keto-Adapted Supplements course. The amount of content is incredible and the support during the course is wonderful. Even if you are already coaching and want to expand your knowledge, improve your business, and partner with two exceptionally knowledgeable, ketogenic masters, take these courses!" – Lisa 

Meal Planner Tool!
One thing that can be a challenge is making meal plans for clients. All coaches with active coach support (you get 90 days included and can add more support if you like) can use our amazing new meal planner tool to make meal plans for your clients!
You can make PDFs of the meal plan, recipes and grocery lists to give to clients that want custom meal plans. Here is a video showing you this amazing new tool.
"I am so grateful for Maria's Keto Coach certification program! You truly get to learn the best from the best in this industry.  The coaching program is thorough, very well organized, and complimented by weekly support with both Craig and Maria.  I feel confident and well-trained to work with my clients and I continue to receive the support I need if I have questions. You can tell they put a lot of work into this training program and they want you to succeed. I highly recommend!" – Tracey M.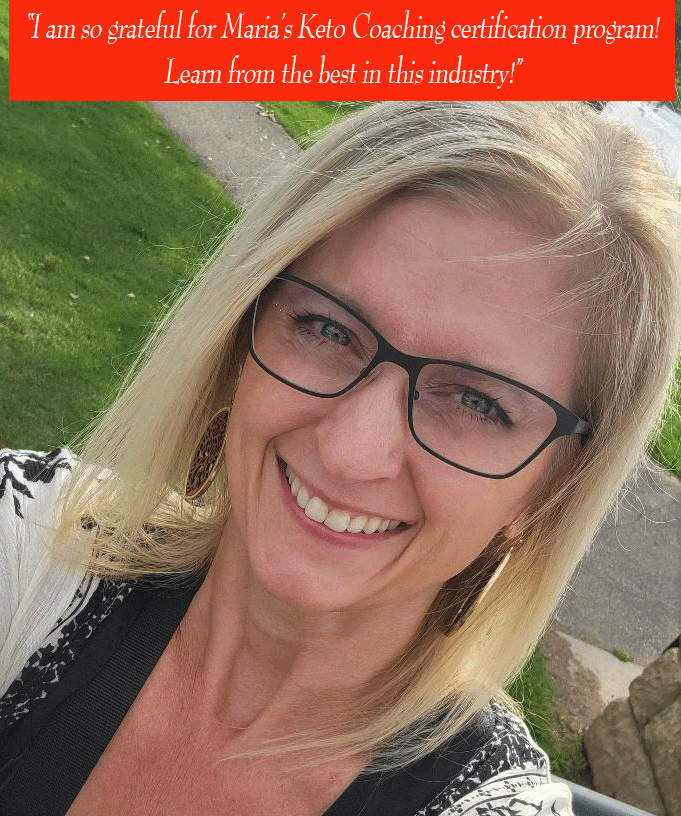 Carnivore Coaching Included!
We also have an entire carnivore coaching certification too! There are 38 all new sections on carnivore diets, the Carnivore Autoimmune Protocol (CAIP), anti-nutrients in plants and much more! Everything you need to understand the carnivore diet and help clients that want to do carnivore for weight loss or healing.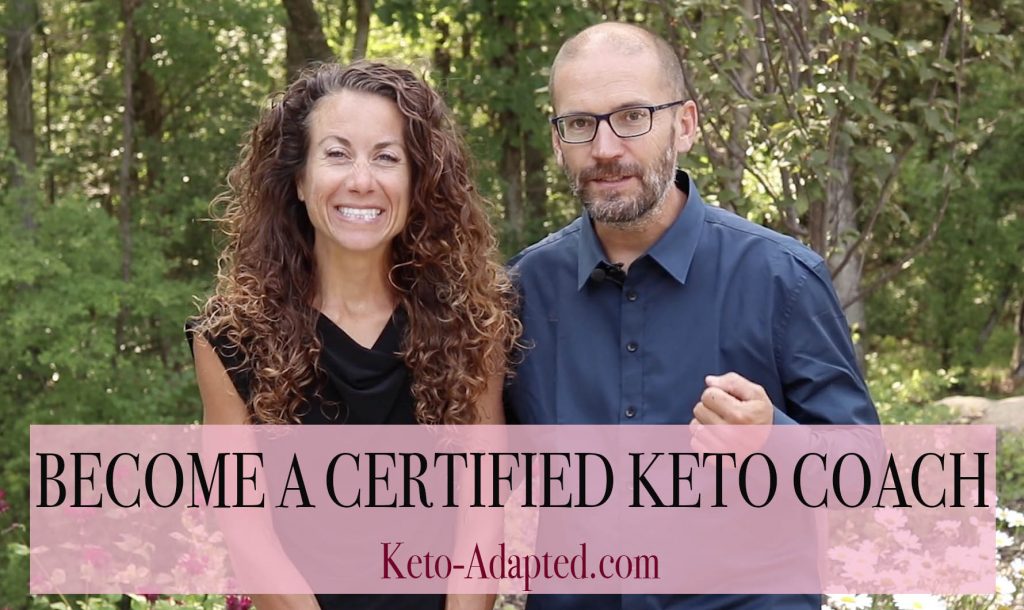 This self-paced keto coaching certification program has everything you need to become a keto coach along with 90 days of support and weekly webinars. It takes most coaches about 3 months to complete the program. The program includes:
Over 150 amazing educational videos
Biology, science, business education, health coach instruction and more
Business in a box. Meal plans, intake form, pantry list and more that you can brand and give to your clients!
NEW band-able website. Be up and running with a packaged course with meal plans! You supply your own support to make this a complete coaching solution the day you get your certification!
Instruction on setting up your own website
Building engagement and a strong following
How to be a health coach and support your clients
Photography and video training for blogging, food photos and social media
Expanding your social media presence
Implications for Taxes, LLC considerations and more
90 day of support including weekly live webinars!
Lifetime access to the course and materials
Carnivore Coaching content with how to do carnivore and the Carnivore Autoimmune Protocol (CAIP)
Keto Adapted Virtual Conference included!

NEW Protein Sparing Modified Class included!

New content added every year which all coaches get lifetime access to!
Course is self paced and can be completed on your time-frame
Private Facebook group for all Certified Keto Coaches!
CERTIFIED KETO COACH TESTIMONY 
"To expand my nutritional health knowledge and make me a better coach, I was looking for a health coaching program that would provide a solid foundation in the science and functional medical aspects of Ketogenic and Carnivore diets, and Supplements. With integrity, this course by the Emmerich's included many peer reviewed studies, medical articles and presentations to confirm the information that was being taught. Maria and Craig taught me the nutritional healthy way to coach my clients into a new lifestyle. They share how to overcome anticipated obstacles, dispel myths and mistakes which will help my clients succeed. This challenging program was very well done with step by step videos to make the large amount of information manageable. The weekly coaching calls and access to large database of questions and answers helped me get answers to things I was not sure about. Maria and Craig responded to my questions quickly if I did not find them on the coaches Q&A page.

The meal plans and thousands of recipes I was given access to changed my perspective on what it is to eat healthy and still have delicious options in any food category. Little did I know that this exceptional coaching program would change my health as well. I am not longer on thyroid medication and am no longer pre-diabetic. Maria and Craig are a true inspiration with all of the hard work and creativity they put into the program and their recipes. From their teaching, I am grateful to now have the ability to help my clients on a broader level.

If you're looking for a professional, science based, turn key program to start or enhance your coaching program and your health I would highly recommend Maria & Craig Emmerich's Keto Adapted coaching program." Cari Kamp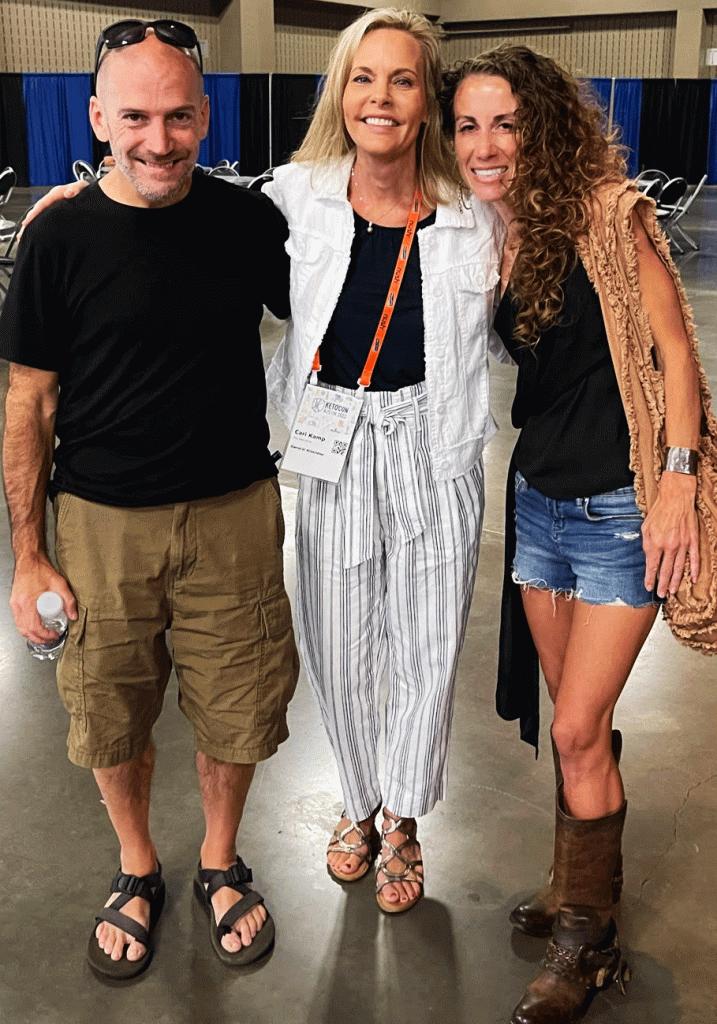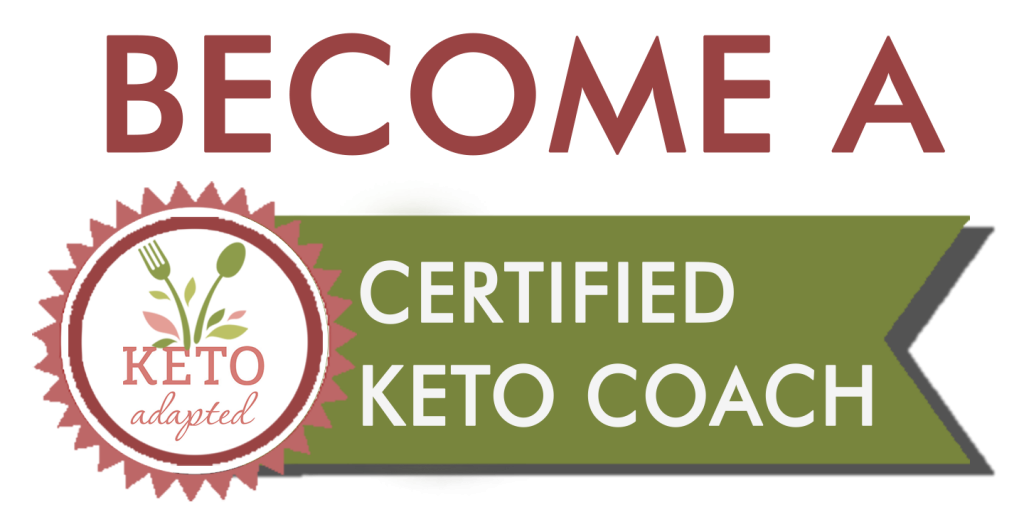 This is the most complete keto coaching program that exists. It is also certified with NASM and AFAA. Once completed you will be listed on our site as a certified keto and carnivore coach!
Now is a great time to start your own business, help coach your friends, reach out to communities in need to help them realize a healthier lifestyle. You can help change peoples lives for the better. Craig and I have been doing this for almost 20 years and it is some of the most rewarding work we have ever done. Being able to change peoples lives is a powerful thing.

NASM and AFAA certified!
This course is certified by both NASM and AFAA. It is the maximum amount of credits for each (1.9 and 15.0 respectively). Anyone taking this course can get NASM and AFAA credits!
Optional Supplements Certification: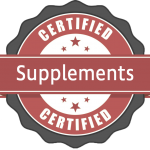 Once you sign up for the Keto and Carnivore Coach Certification you can add the optional Supplement program to also get certified in supplements. This tract will give you all the tools you need to recommend supplement to your clients that can help improve their results and help them heal faster.
What Our Coaches Say About the Program:
"And I believe that you received these comments many times. However, I do want to say that it is so benefiting for me to learn your style of Keto and the Keto Coaching Program – the information that you packaged in this program and in the book Keto really made me learn a lot .. the information and how to think many issues now from other angles … And the website .. like a big well that I can always get unlimited information there. Thank you very much for your and Maria's hardworking and sharing the important knowledge with us." – Lumin
Sign Up!
We will be holding three 90-day session each year. You get access to the course as soon as you sign up. The next sign up period will be in April. The enrollment is open for 2 WEEKS ONLY! And space is limited! Get your spot now and start your career helping people get healthy and lose weight!
CLICK HERE to get your spot! Space is limited!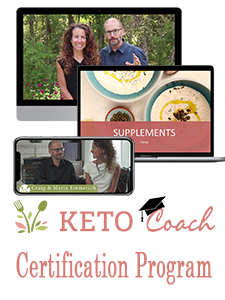 "I have been a nutrition consultant for 30 years and I found Maria a few years ago.  I completed their certification programs and my business is booming.  It was a huge game changer and I am able to help clients reach goals that were impossible to achieve without the Emmerich info.   Best program ever! Don't waist time with anything else.  Love it " – Deann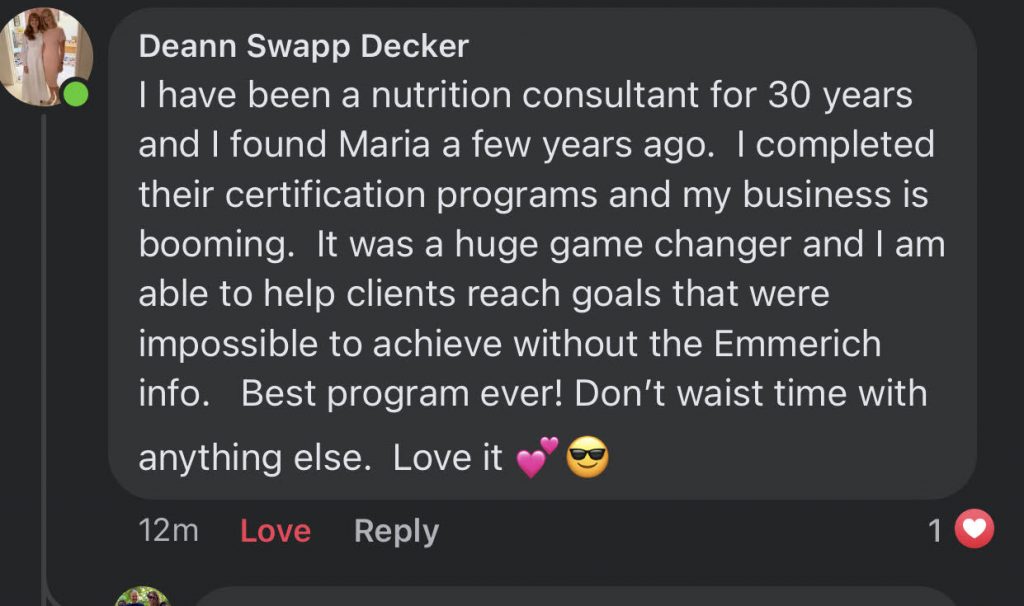 Payment Option:
We also have a payment plan option too. It is three monthly payments after which you have lifetime access to the course. CLICK HERE to get this option or use the button at the bottom of the above link.
Keto Coach TESTIMONY OF THE DAY
"I decided to get certified in keto/carnivore and just wanted to let this group know of the hard work Maria and Craig Emmerich have put into their program. The most impressive part is they share their information with everyone on this group for free. I feel their passion.  I'm very excited making this step into my health and future.

I have been following them for about 6 months after coming from another keto group that carb cycles.  It was not working for me. Not only have I lost weight but I lost pain and can finally workout and not have to take a week off because I'm so exhausted.  I'm almost 55 with a neck fusion c5-c6 and I haven't had a headache in almost 2 months. I had headaches every single day for years.  I have only had 1 migraine this year.

Eternally grateful for the information you you both provide." – Kim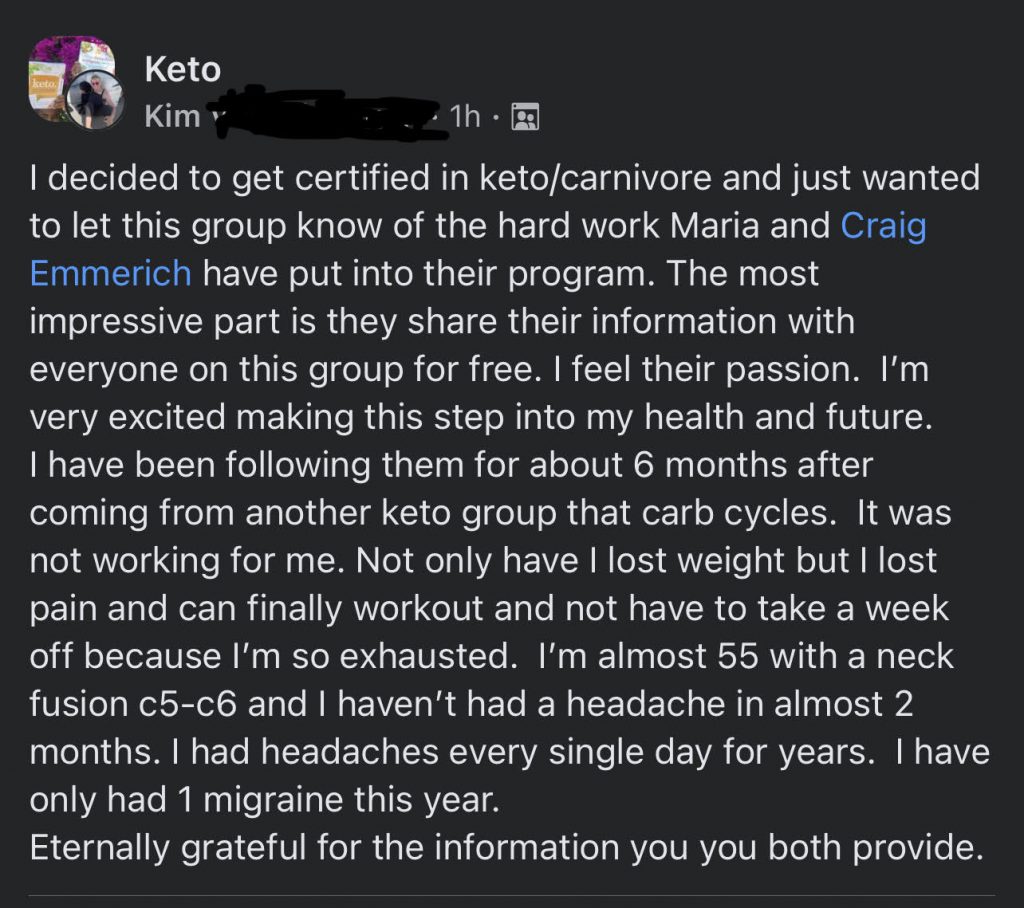 Most people I consult are doing keto totally wrong. Get fast results with the my Mind-blowing Keto School!