How To Lower A1C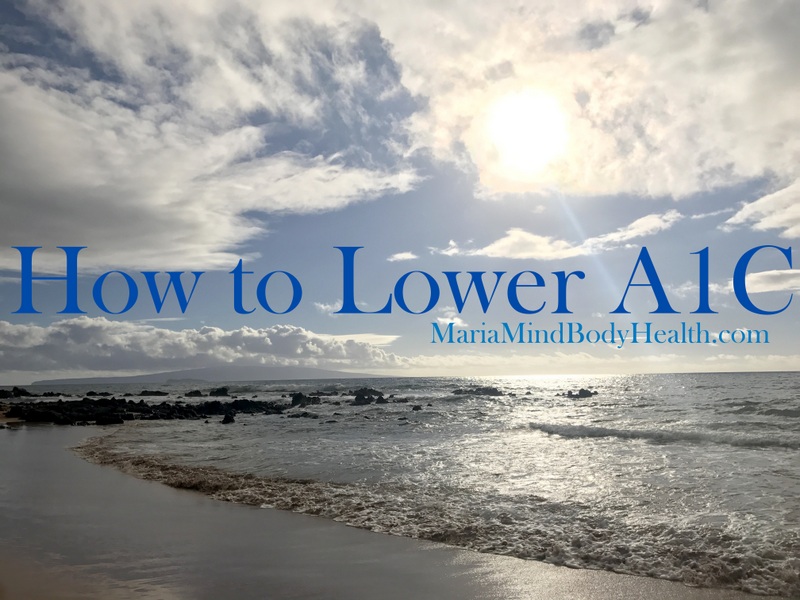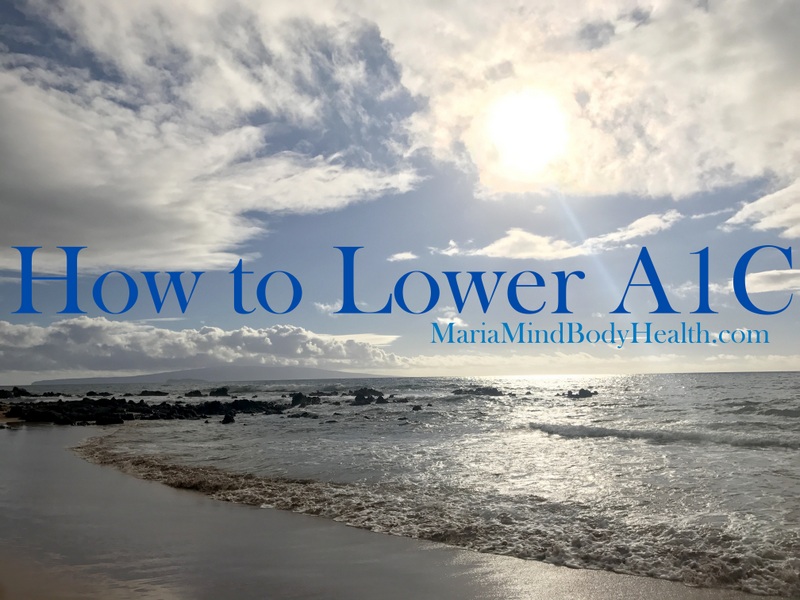 I work with a lovely woman with Type 1 diabetes who said something so striking to me, "Maria, I wish I would gain weight when I cheated. We are a vain society. I know that I have internal inflammation but since I don't see it on the outside I have a hard time staying on your keto meal plans." She was right. She had terrible internal inflammation. Her A1C was 11.5 and she had a stroke. Jennifer was only 28 and just had a baby girl that she needed to stay healthy for but the addiction for carbs and sugar was getting the best of her. She also was right; we are a vain society. It isn't until we look unhealthy on the outside that we finally change bad eating habits.
When clients tell me that their doctor told them, "Don't worry, eat whatever you want, just make sure you cover your glucose with insulin," it's like saying to a firefighter, "Don't worry, pour as much gasoline as you like on that fire, as long as you cover it with enough water." It is absolutely dangerous and irrational. In this case, I suggest finding a new doctor who will encourage you to eat a keto-adapted diet while watching your need for insulin. There is also a Facebook group called "typeonegrit" that has a whole group of people managing their type 1 diabetes with diet and is a great source for how to adjust your insulin and adapt to this lifestyle.
We have helped many type 1 diabetics achieve A1c levels below 5.0! Following this lifestyle and adjusting your insulin as needed can result in very good blood sugar control.
Cutting carbohydrates lowers inflammation and WILL lower A1c!
A1c is a test that estimates the average blood glucose levels of the last 3 months. This is a great indicator of how well you have managed your blood glucose and also is a great indicator of health. Figure 1 shows that the higher your A1c, the more likely you are to get cardiovascular disease or stroke.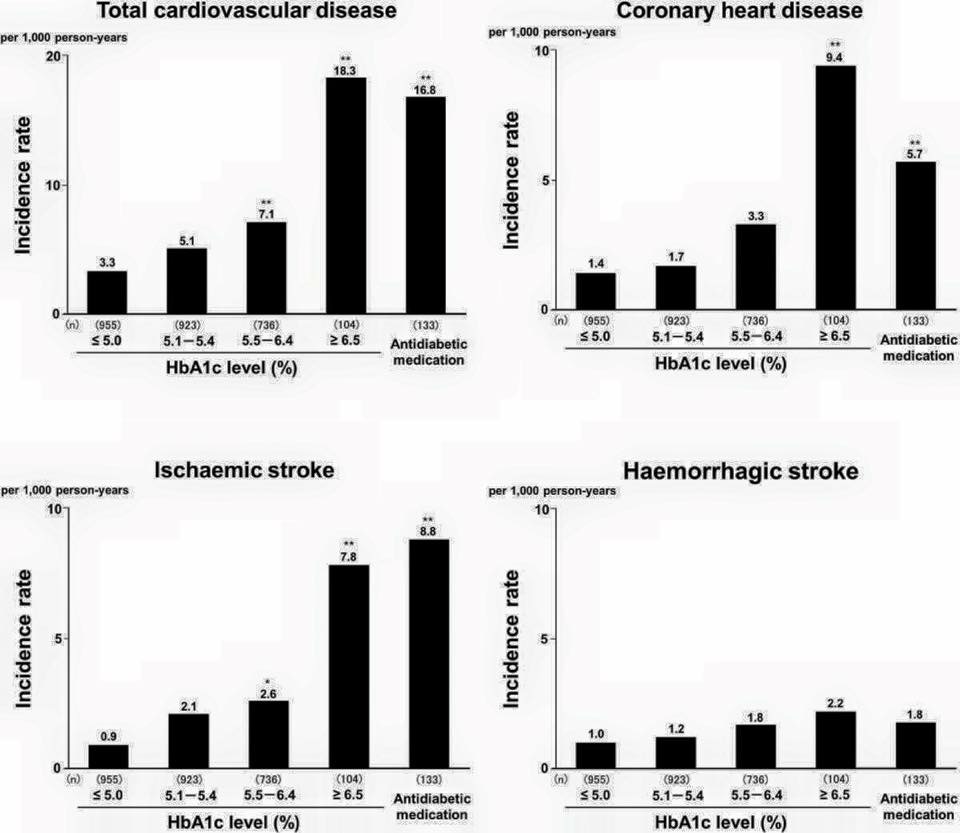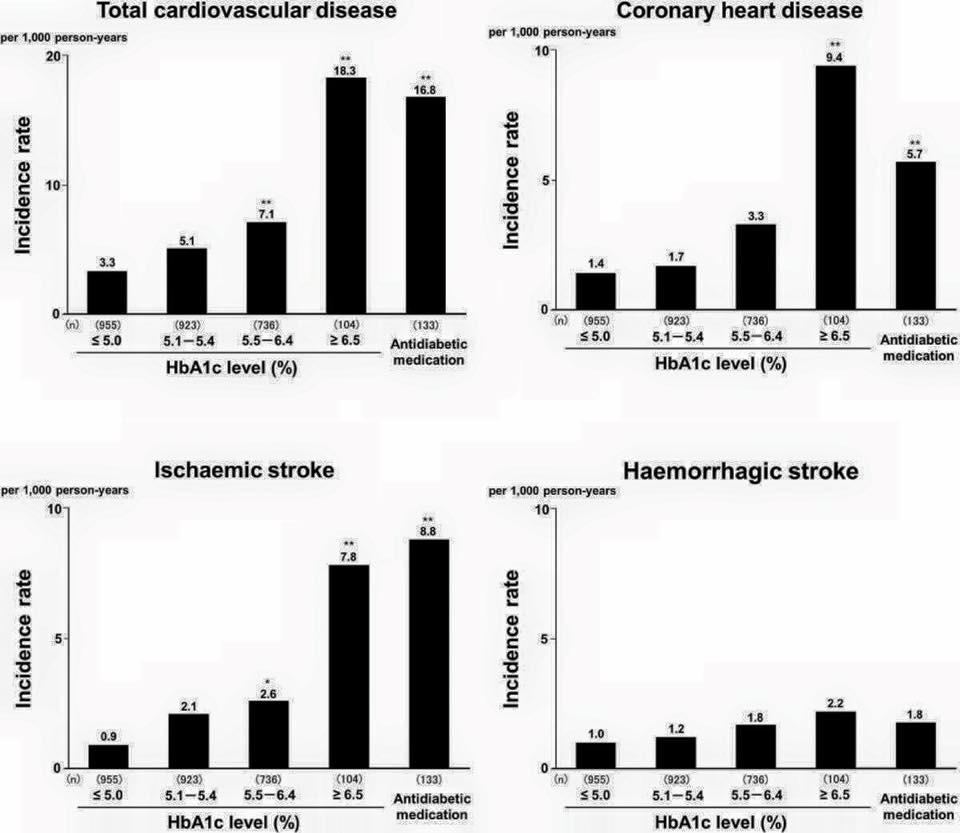 Figure 1: Correlation of Heart Disease and stroke to A1c levels.
A1c also has a strong correlation to cancer. This is shown in figure 2.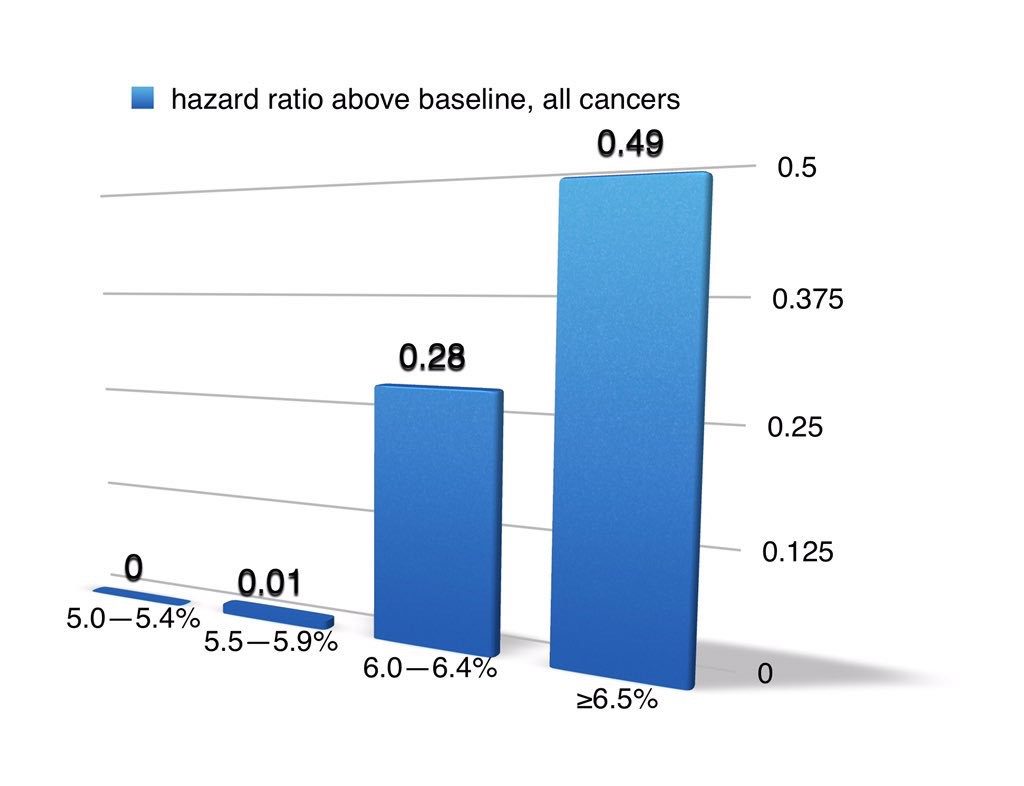 Figure 2: A1c versus cancer risk.
So A1c can be a great indicator of risk for many disease, not to mention metabolic syndrome and diabetes. An A1c above 6.5 or higher is considered diabetic. But the treatment targets for diabetics is only 7 or less.
What is A1C?
A1c is a blood test that analyzes the glycated hemoglobin. Red blood cells have a lifespan of about 4 months. So that is why this test gives you an average of the glucose concentration over the last 3 months.
You really want your A1c (as you can see in the charts) to be less than 5.4 and ideally less than 5.0. And yes, even type 1 diabetics following this lifestyle routinely see A1c's below 5.0. This puts you in the best (least risk) spot for many disease including stroke, diabetes (type 2), heart disease, Alzheimer's, and much more.
A1c can be a really good indicator of overall health and longevity so working on getting it down A1c down is a good idea for everyone.
TESTIMONY OF THE DAY
I LOVE getting photo testimonies like this!
This photo was posted on my group The 30 Day Ketogenic Cleanse group (click HERE to join). Not only does he look amazing, his A1c went from 12.9 to 5.2 in only months of eating from my book The 30 Day Ketogenic Cleanse (which has complete meal plans and grocery lists)!
Click HERE to find the book on SALE today!
Thank you for your love and support!