How to Choose Eggs
TESTIMONY OF THE DAY
"Thank you Maria, in  just 7 months in, I am down 65 pounds. Feeling great, sleeping sooooo much better, loving wearing clothes in a loose 14 – down from a tight 22!!!

I can say that now, but at the time was so depressed about the weight, I could hardly confess to my husband how much I weighed. I have 35 pounds yet to go, as a goal weight, but hopefully 45 eventually. Bless you for all you do to help so many! Sorry for the bad photo shopping!!!:) be blessed" – Pat
Most people I consult are doing keto totally wrong. Get fast results with the my Mind-blowing Keto School!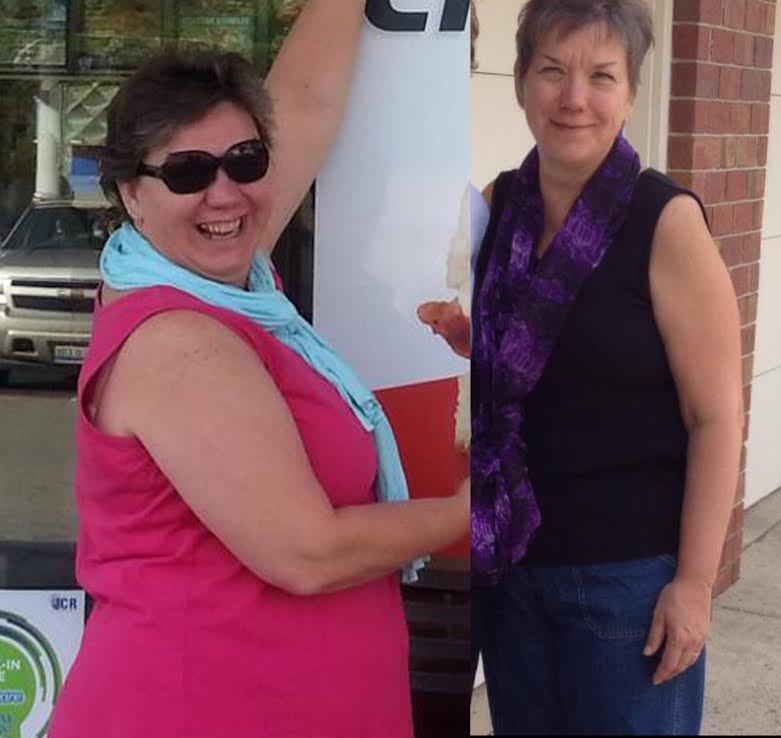 HOW TO CHOOSE QUALITY EGGS
The common egg question is how to choose quality eggs?
This is something that often confused me in the past. Eggs are seriously my favorite food. I was such a bone-head in my early career that I would use the whites only! Even in college, when money was tight, I would toss those beautiful yellow yolks in the garbage. How sad and detrimental those fat-free lies are. Yolks have choline , healthy fats and some serious flavor!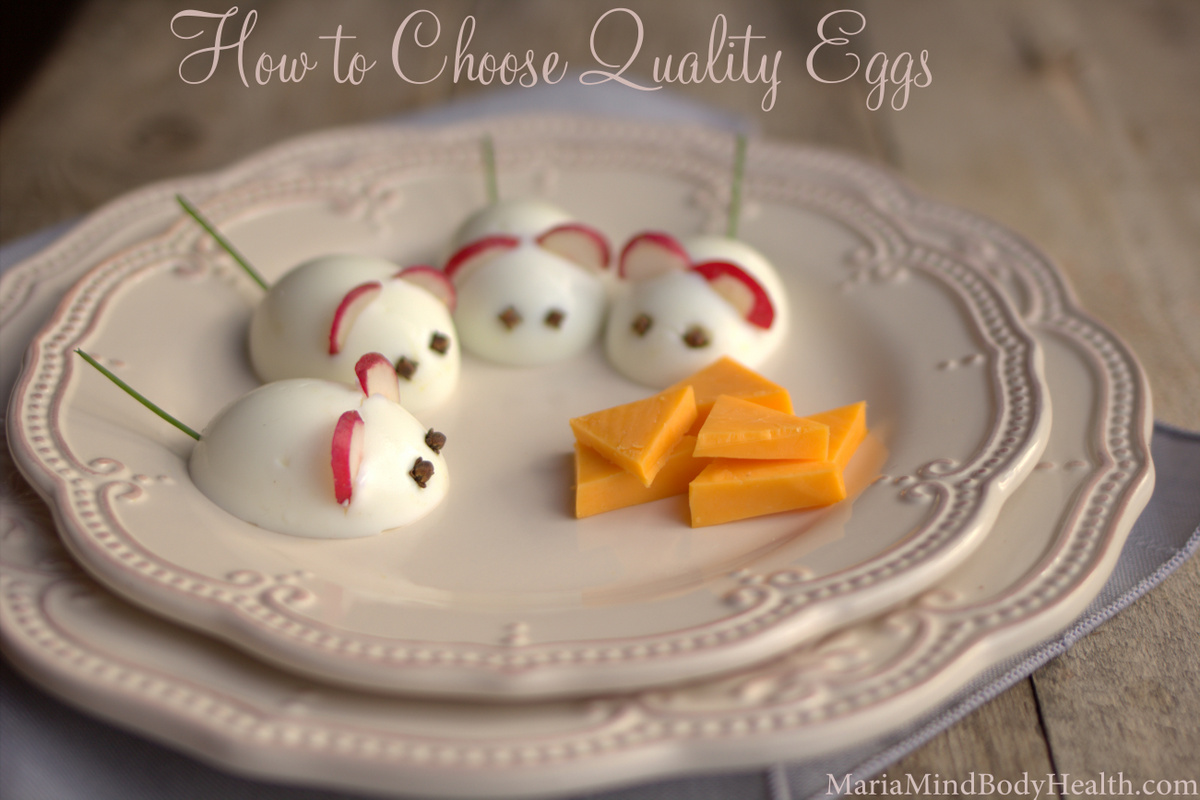 I love eggs because they are cheap, convenient and keto food; even for keto vegetarians! But choosing eggs from either a store or a farm involves examining what the chickens have been fed, how they are living and how the eggs were harvested. Choosing high-quality eggs will make your cooking more appetizing and nourishing, as well as more beautiful. While the majority of eggs on the market are not specialty eggs, an increasing number of markets now offer organic, free-range and omega-3 enriched eggs. Understanding the differences between these labels will help you to choose eggs of the highest quality.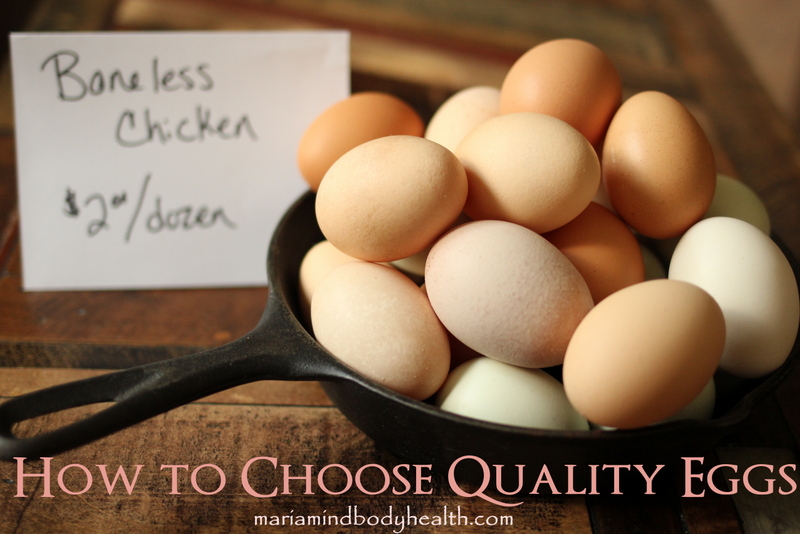 CHOOSING EGGS
Brown or White Eggs: Since we have been ingrained with the idea that "whole grain" foods are "healthier" we think all brown foods are more nutritious that white. Brown eggs are no higher quality than white. The only difference is that of the hen laying the egg.  Do not choose eggs on color.
Egg Grades:  Grades for eggs are AA, A, and B. Grade A eggs are predominantly sold in supermarkets.  The difference is quality of the inside and outside of the egg, although there is little to no difference in the taste, and no difference in nutritional value.  Grade AA eggs have the thickest, firm whites and high, round yolks. This grade of egg is virtually free of defects and is best for frying, poaching or other cooking presentations where the appearance of the egg matters. Most stores sell Grade A eggs. These eggs are the same quality as Grade AA except that the white is categorized as "reasonably" firm. Most grade B eggs are sold to restaurants, bakeries, and other food institutions and are they are used to make liquid, frozen and dried egg products.
Vegetarian Eggs: The only thing this label means is the hens are fed a diet based on corn which is genetically modified (unless clearly noted).  In order to ensure the hens only consume a vegetarian diet, they are kept in cages.  Sadly marketing has gotten us so confused about what to buy, the cost of these eggs are almost a dollar more than the supermarket brand for these eggs.
Certified Organic Eggs: means that the hens are not in cages but in barns. They are required to have access to the sun, but that does not mean they ever get outside; they may have a small window in the barn for sunlight.  The hens are fed an organic, vegetarian diet that is free from antibiotics and pesticides.  This label is regulated with inspections.
Free-Range or Cage-Free: sounds like a good choice right? Well, all this really means is the hens are not caged but most never see daylight.  They are not obligated to let the hens outside, there are no mandatory inspections, and there are no guidelines on what the birds are fed.  Yet you still pay as much for these eggs as organic eggs.
Omega-3 Enriched: Again, marketing understands consumers are confused so they over-price these eggs. Eggs already are a good source of omega-3s, so I suggest skipping this as a priority when egg shopping.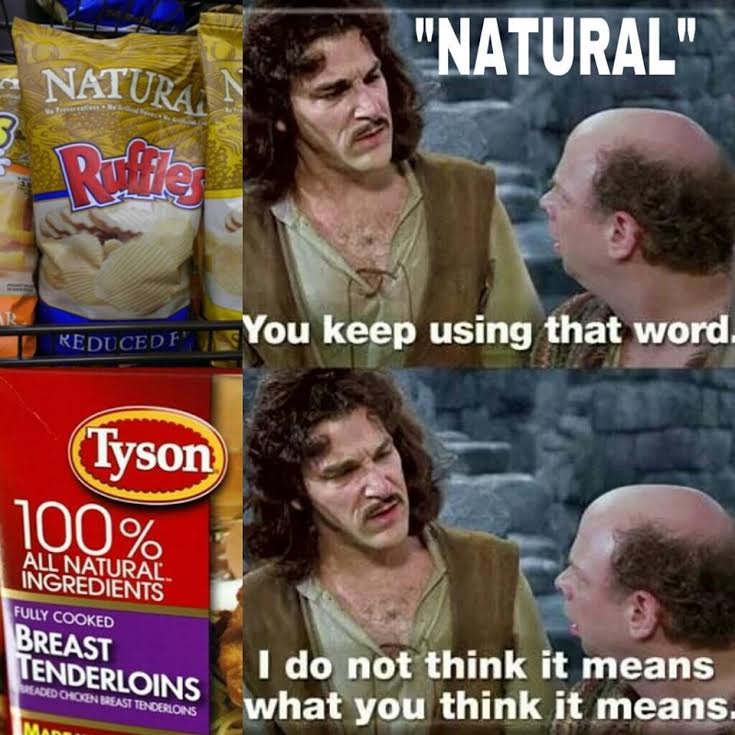 HELPFUL EGG SHOPPING TIPS
1. Be conscious of antibiotic and hormone use. The USDA prohibits the use of hormones for egg production. Also, the use of therapeutic antibiotics is illegal unless hens are ill. However, since this isn't always enforced the only way to ensure that the hens that laid the eggs were antibiotic-free is to purchase organic eggs.
2. To guarantee that you eat truly free-range eggs, purchase eggs from pastured hens. Pastured hens often eat diets that include greens, seeds, worms and bugs, which is a "paleo" chicken's diet. Studies have shown that eggs from pastured hens may have more omega-3 fatty acids, more vitamins and minerals.
3. Smaller eggs tend to have thicker shells than large eggs and are less likely to become contaminated by bacteria.
4. Be cautious of unregulated labels. Terms like "natural" and "cage-free" are often used in labeling, but these claims may not necessarily be true. Claims on eggs with the USDA shield have been verified by the Department of Agriculture, so always look for the shield when you purchase eggs from a store.

Purchasing Eggs from Farmers
Many people trust that eggs from a farmer automatically results in a more superior taste and nutritional content. However, make sure that you ask the farmer questions about how the eggs are handled, what the eggs are fed. Are they fed GMO corn and soy OR are they free ranging on greens, bugs and worms?
The problem with backyard eggs is most feed their chickens a soy based feed. All commercial chicken scratch is soy based.  Many of these eggs do not undergo strict USDA inspection to ensure their safety. So asking questions about antibiotics and hormone use is your best defense.
I personally love to buy from my trusted neighbor because it reduces my carbon footprint and I can ride my bike to pick them up (but I get 11 dozen a week so I have to I have to drive since they won't all fit in my bike basket!).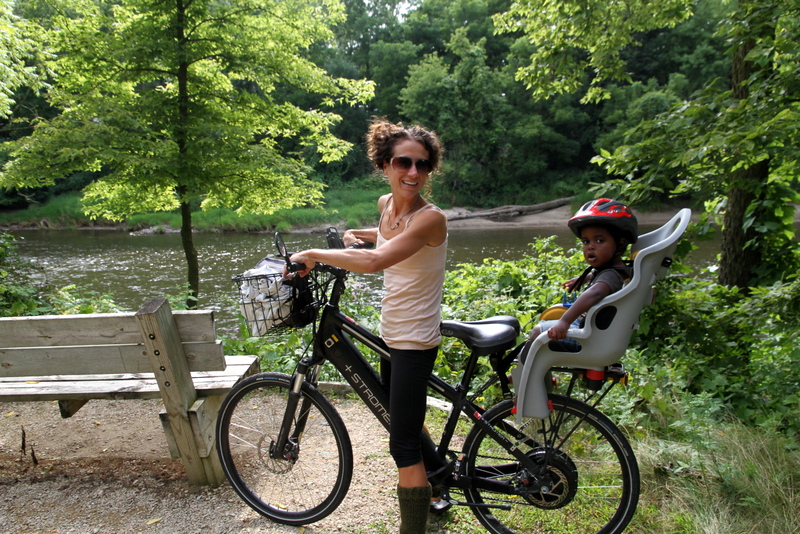 RAW EGGS
Raw eggs are nourishing and completely safe if they come from a quality source. The salmonella threat is amplified when the birds are raised in contaminated environments, which is particularly unusual for small organic farms where the chickens are raised in hygienic-roomy coops and have access to sunlight while they explore for their natural food.
Most grocery store eggs are conventional eggs which I do not recommend and they do have an increased risk for salmonella.
If you are concerned, I advise washing pastured eggs with soapy water. If there is salmonella existing, it is typically because the shell has chicken feces on the surface. When cracking the egg, the shell would contaminate the raw egg. But I must reiterate, salmonella in pastured eggs is extremely rare.
TAKE HOME MESSAGE
I find so many people taking omega 3 supplements that are very expensive. My suggestion is to skip the Omega 3 supplements (which are found to oxidize in the body and cause harm) and spend your money on quality eggs! They taste so much better!
Share this helpful information with your friends who need to know the facts!