Homemade Spice Gift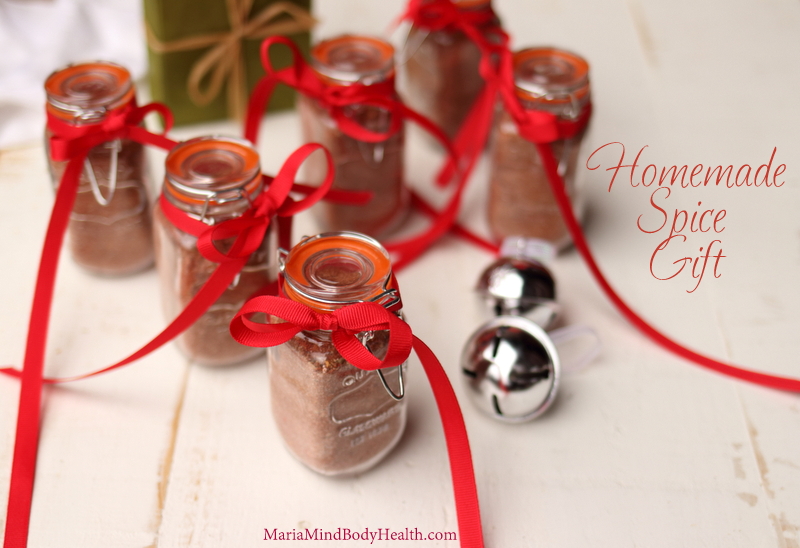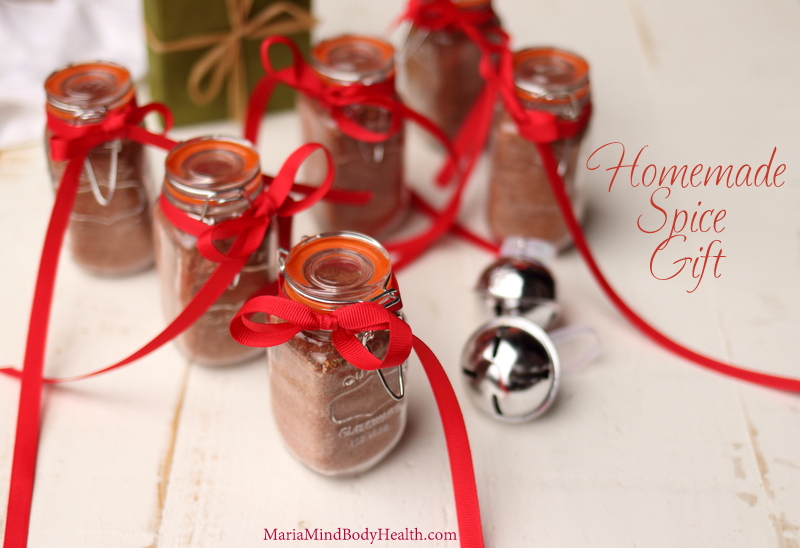 I love Christmas. I always have. When I was in high school you could find me gallivanting around the woods in North Central Wisconsin in my snowshoes and a headset playing Harry Connick Jr. Christmas music… no lie… I am a dork. But anyway, even when I was a poor college student I would make homemade food gifts for my friends, aunts and uncles. It was usually my caramel apple pie (not healthified!). It would be unbaked and frozen with a label on it on how to bake it (temperature and time amounts), so they could enjoy a fresh baked pie whenever they desired.
I still love to give food gifts but I just make healthified gifts now. This year I am making gift baskets for my loved ones filled with my favorite keto traveling snacks like Mission Meats beef sticks, pili nuts, KETO Chocolates from ChocoPerfection, BeautyCounter Bath and Body gifts,  Pique Tea as well as my Homemade Taco Seasoning.
The reason I love to give this Taco Seasoning Spice mix is that it also helps educate people. I had a family member tell me that they were not feeling well for quite some time so they decided to cut out all gluten but it didn't help. I asked him if he cut out smoked meats, beef jerky, spice mixes, and a few other things, all which contain gluten. Once he followed the rules on my Hidden Gluten plan he finally felt amazing.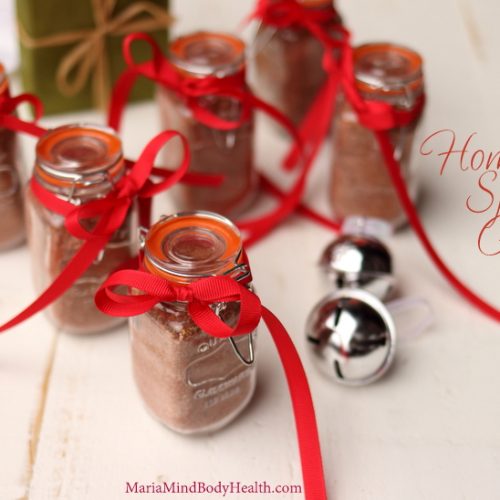 Homemade Spice Gift
Ingredients
1 1/2

cups

chili powder

2

tablespoons

garlic powder

2

tablespoons

onion powder

2

tablespoons

crushed red pepper flakes

2

tablespoons

dried oregano

4

tablespoons

paprika

3/4

cup

ground cumin

8

tablespoons

Redmond Real salt

8

tablespoons

fresh ground black pepper
Instructions
Place all the ingredients in a large bowl and combine until well mixed. Place into jars and tie with a bow!
Most Taco Seasonings have sugar, yes, even Trader Joe's Taco Seasoning has sugar. So if you want that traditional taco seasoning flavor, I suggest adding Swerve confectioners.
OR Click HERE to get your keto friend a box of Maria's Keto Kitchen Spices! It is the gift that keeps on giving!

TESTIMONY OF THE DAY
30 Day Accelerated Testimony: "Hi Maria! I wanted to let you know that yesterday was my 30 day mark on your plan. I lost 15 pounds!!! I am in full ketosis (per blood test)! I have also been intermittent fasting without even trying to — I'm just not hungry.
This is a first for me — to "not" be hungry. On every fad diet I've been on, I've always been "hangry" and never stuck with it. Your keto plan keeps me full and happy. I am thrilled! I am down one full pant size and am wearing shirts I haven't worn in a very long time because they were too tight. I am going into another 30 day round with some huge obstacles coming up that I plan to continue keto-ing through — two family vacations in four weeks! Fingers crossed I can stay strong! Thank you!!!!!" – Amara
Click HERE to become the happy and healthy person you deserve to be!