Halle Berry's Foreword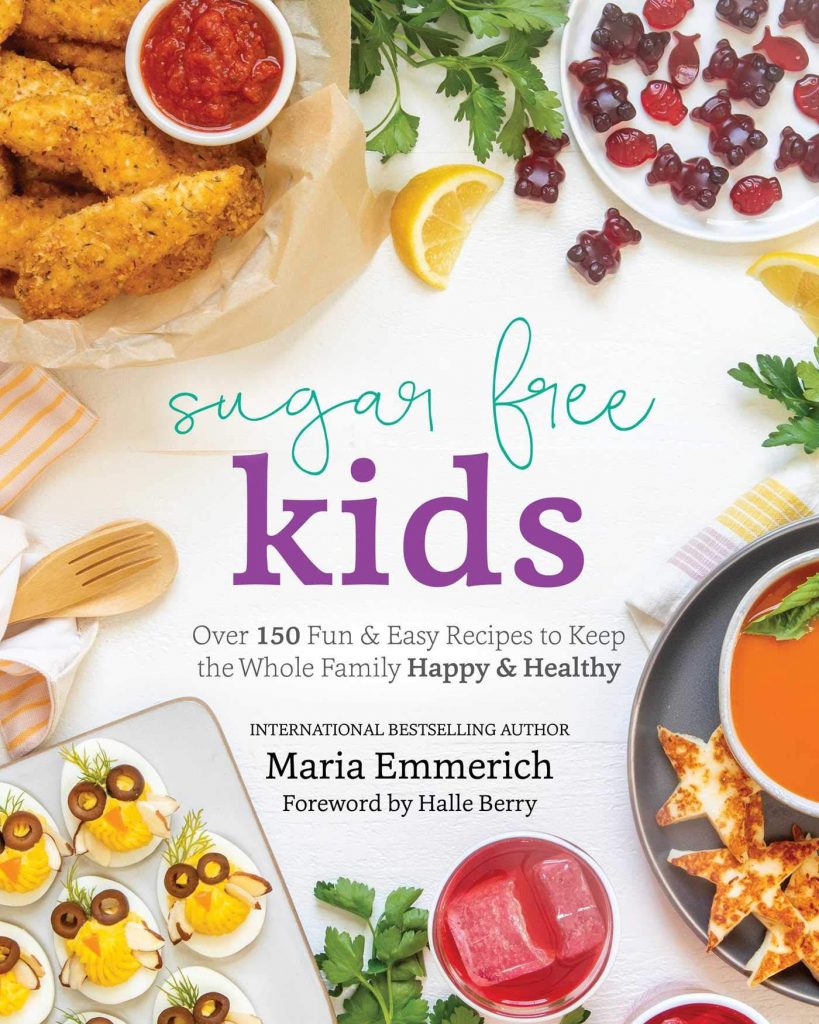 I couldn't be more honored to share with all of you Halle Berry's foreword that she wrote for my Sugar Free Kids cookbook! 
What Halle Berry wrote in the foreword brought tears to my eyes! I am grateful to call her my friend!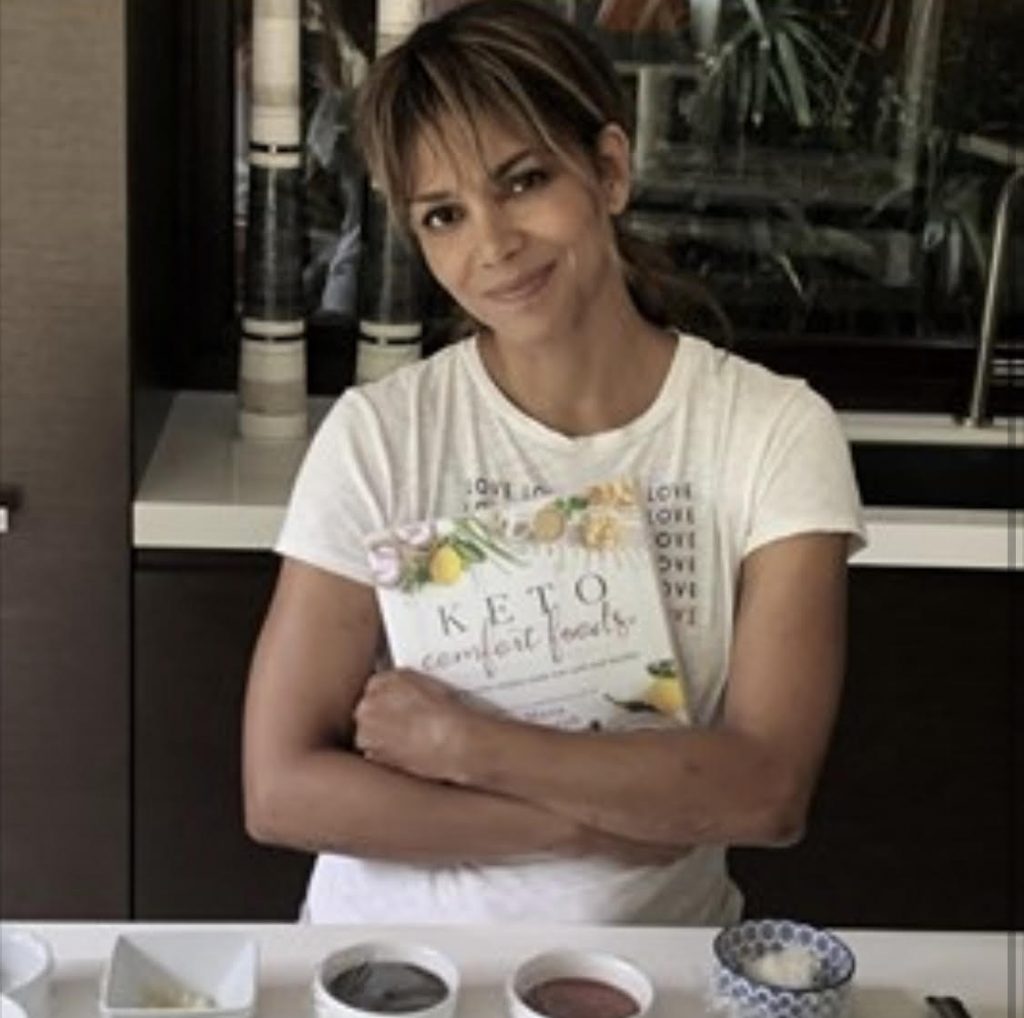 "For over 30 years, I've found myself on an eternal health journey. In my 20s, I made the decision to look at my life from a holistic perspective and completely transformed my lifestyle from the ground up, tackling my overall wellness from a place that encompassed mind, body, and spirit. I learned to take food seriously because, to me, the most important factor in staying healthy and in great shape comes down to my diet and what I consume.

While I'm fortunate enough to call Maria Emmerich a friend today, I was a fan of her work long before we formed our bond. After receiving a life-changing diagnosis, I had to change every aspect of my life in order to retain my own sense of well-being — including my diet. I chose to nourish my body by following keto principles, and for me, it just didn't get much better than Maria's recipes. I was – and am continually – impressed by the way Maria effortlessly creates her keto-friendly meals with no shortage of effervescence or flavor.

In my life, I've used my platform to discuss the things that are most important to me, and my health falls within that category. I couldn't just keep Maria to myself – everyone deserves to know who she is and to pick up all of her books (they're bestsellers for a reason!). So one day, I went on Instagram to scream from the virtual rooftops that her incredible recipes had helped me in such a deeply personal way in the hopes that they could make an impact on someone else's health journey.

In a moment that I can only attribute to kismet, I discovered that Maria had written to me in order to thank me for highlighting some of her recipes, and the rest is herstory! We forged a connection rooted in our parallel philosophies on a ketogenic diet and the understanding of the power of nutrition when it comes to health struggles and personal healing.

For years, Maria has helped people like me who value health and nutrition while struggling with disorders that are out of our control. She's an international best-selling author of over 14 books, with dedicated fans globally who have adopted healthier lifestyles because of her impact.

As parents, so many special moments with our children happen right in the kitchen. Maria has raised her two sons on a sugar-free diet, focusing on the incorporation of healthy protein and fats instead. She's now drawing from her personal success with her children in order to help other parents do the same — without sacrificing any of the fun.

Even on days where it feels like there is no time, Maria has found a way to create a book for all families that's chock full of quick and easy-to-make recipes sans processed sugars that still look and taste delicious to the pickiest eaters. Whether we're eating family dinner or making meals from scratch, I want to instill a love for food in my own children and teach them the transformative practice of nourishing their bodies with the best ingredients.

Maria is a guide for life change no matter where you are in your keto journey. I know she'll help change the lives of so many to come in the next generation of more mindful eaters. Happy Cooking!" Halle Berry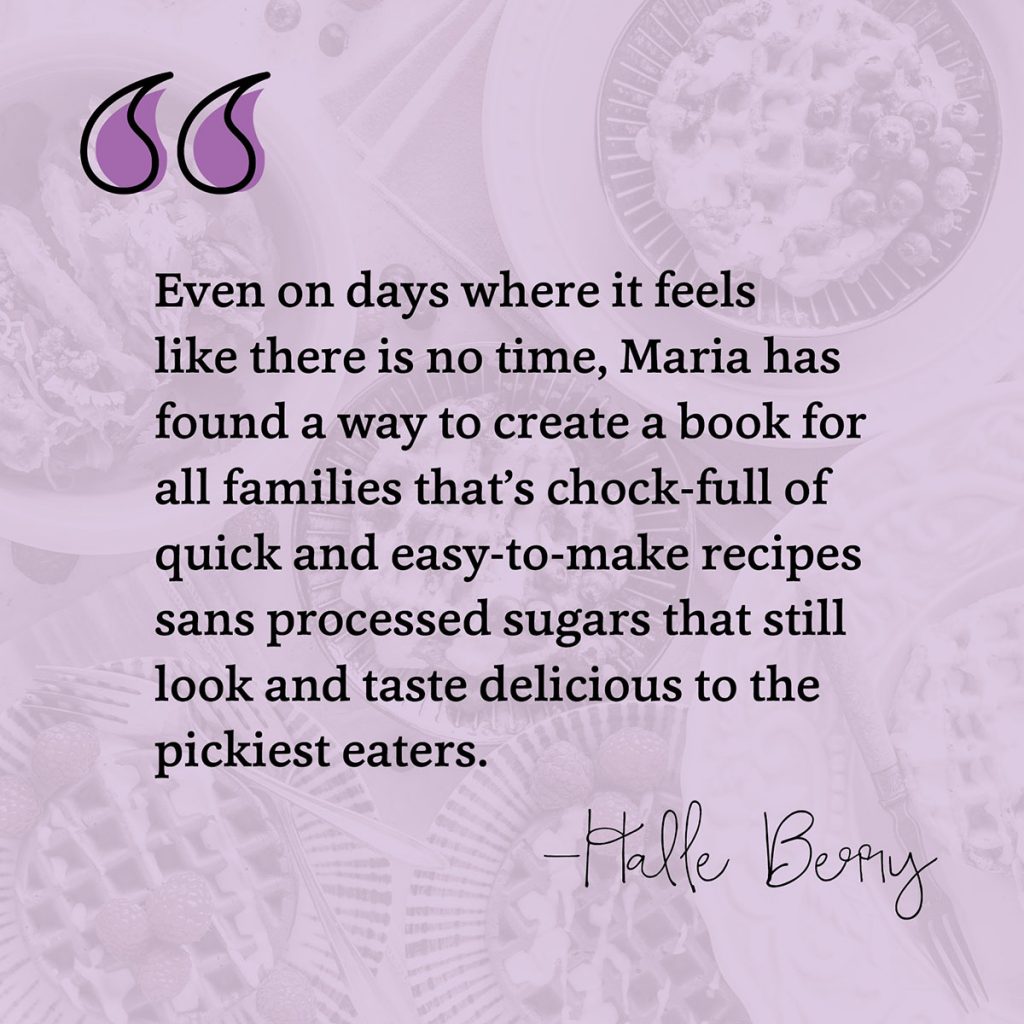 Thank you for your love and support!