Testimony of the Day
PHOTO TESTIMONY: "I've been meaning to post this for a while now.  The first two pictures are of me now, 52 lbs lighter. The next one is of me about a year ago and the other late October 2013 after losing 24 lbs.
I was very active in high school playing sports and eating what I thought was healthy.  Going keto-adapted last October has completely changed my life. I have never felt better in my life and I have so much energy. Learning about food and what I know now it's no wonder why I still felt tired and sluggish in high school. It's weird to be smaller and healthier now at 37 with 2 kids than I was even in high school.  I love the new me. I had major depression, aches, and pains, always edgy, on the verge of being diabetic. Not any more. Maria, you have changed my life for the better. I can't thank you enough.  You made it so easy. Your cookbooks are amazing and your recipes are so yummy.  I never felt hungry or unsatisfied with what I was eating.
My husband and children have supported me through it all. I couldn't have done it without them either. I still have a little more to go and I know I will get there.  Now if I can just get the whole family to go keto-adapted it would be my cherry on top." – Christal
If you want to get started on a path to health and healing, click HERE. You will not regret it!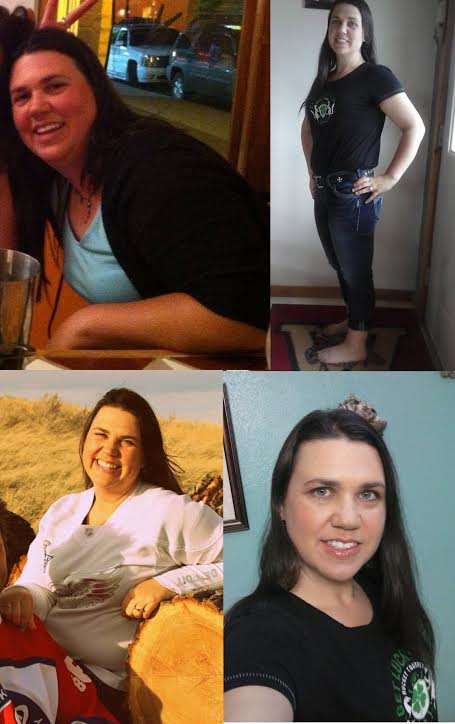 HERBS
Here is a photo of one of my herb gardens. They make the most flavorful marinades! Plus herbs and spices should always be organic. One way we save money is by growing our own herbs.
"HEALTHIFIED" PITA BREAD
1 1/4 cup blanched almond flour (or 1/2 cup coconut flour)
5 TBS psyllium husk powder (no substitutes) 
2 tsp baking powder
1 tsp Celtic sea salt
3 egg whites (8 egg whites if using coconut flour) …any fat will cause the bread to be "gummy"
2 1/2 TBS apple cider vinegar
3/4 cup boiling veggie broth OR water (broth adds flavor)
OPTIONAL: 1 tsp garlic powder
Preheat the oven to 325 degrees F. In a medium-sized bowl, stir together the almond or coconut flour, psyllium husks, salt, baking powder, and spices. Add the eggs and vinegar. Stir continuously as you add the hot broth or water. Combine until very smooth. Separate into 3 even balls of dough. Flatten the dough into 'pita' shapes. Place the pita dough onto a greased cookie sheet (I used THIS coconut oil spray). Bake at 325º for 45-55 minutes or until done throughout (this will depend on how thick the pitas are). Let cool, then cut each pita in 1/2. Use for gyros! Yum! Makes 6 servings.
NUTRITIONAL COMPARISON (per pita)
Traditional Pita Bread = 170 calories, 3g fat, 2g protein, 35 carbs, 3g fiber (32 effective carbs)
"Healthified" Almond Flour Pita = 170 calories, 12g fat, 7g protein, 9g carbs, 6g fiber (3 effective carbs)
"Healthified" Coconut Flour Pita = 99 calories, 3.9g fat, 5g protein, 10g carbs, 7g fiber (3 effective carbs)
GYRO MEAT:
1/4 cup macadamia nut or olive oil
2 TBS lemon juice
1 clove garlic, crushed
1 tsp Celtic sea salt and pepper
1/2 tsp dried marjoram
1/8 tsp ground dried thyme
1/8 tsp ground dried rosemary
1/8 tsp dried oregano
1 lb boneless lamb (or beef) shoulder, cut into 1-inch cubes
SAUCE:
1 cup plain yogurt or coconut kefir (click HERE to read about kefir vs yogurt!)
1/2 cucumber, shredded
1 clove garlic, minced
1 TBS lemon juice
1 tsp Celtic sea salt
4 (10 inches) bamboo skewers, soaked in water for 20 minutes
TOPPINGS:
1 tomato, sliced
1/4 red onion, thinly sliced
1 cup of organic lettuce
1/2 cup crumbled feta cheese (optional)
Whisk together the oil, 2 TBS lemon juice, crushed garlic, 1 tsp salt and pepper, marjoram, thyme, rosemary, and oregano in a bowl, and pour into a resealable plastic bag. Add the cubed lamb, coat with the marinade, squeeze out excess air, and seal the bag. Marinate in the refrigerator 12 to 24 hours. Once the meat has finished marinating, remove from the refrigerator, and allow it to stand at room temperature for 1 hour. Meanwhile, prepare the tzatziki sauce by whisking together the yogurt (if you use Coconut Kefir, which I recommend, add 1/8 tsp guar gum/xanthan gum to thicken) and cucumber in a mixing bowl along with 1 clove of minced garlic, 1 TBS lemon juice, and 1 tsp salt. Cover the sauce and refrigerate until ready to use.
Preheat the oven's broiler and set the oven rack about 4 inches from the heat source. Remove the lamb cubes from the marinade. Discard the remaining marinade. Spray a broiling pan with cooking spray, thread the meat onto the skewers, and place the skewers onto the prepared pan. Broil under the preheated broiler to your desired degree of doneness, turning every few minutes so the meat cooks evenly. It should take about 10 minutes to cook the meat to medium-well.
To assemble the sandwiches, cut each piece in half, and open up the pockets. Divide the tomato and onion slices among the pocket bread halves. Stuff with lettuce, then fill with the broiled lamb. Sprinkle with crumbled feta cheese, and top with the tzatziki sauce to serve. Makes 4 sandwiches.
NUTRITIONAL COMPARISON (per gyro)
Traditional Gyro = 497 calories, 24g fat, 40.6g protein, 43g carbs, 4g fiber
"Healthified" Gyro using yogurt sauce = 440 calories, 26g fat, 40.6g protein, 14g carbs, 8g fiber
"Healthified" Gyro using kefir sauce = 399 calories, 21g fat, 38g protein, 12.5g carbs, 8g fiber