Gingerbread Meat House
I have great news! We just finished a Carnivore ebook that also includes Protein Sparing recipes! And it is amazing! It is truly the easiest and best weight loss and healing book we have ever created.
If you are like me and prefer to have a printed book, feel free to download this Carnivore ebook and print it so you can have it in your kitchen (it is a printable PDF)!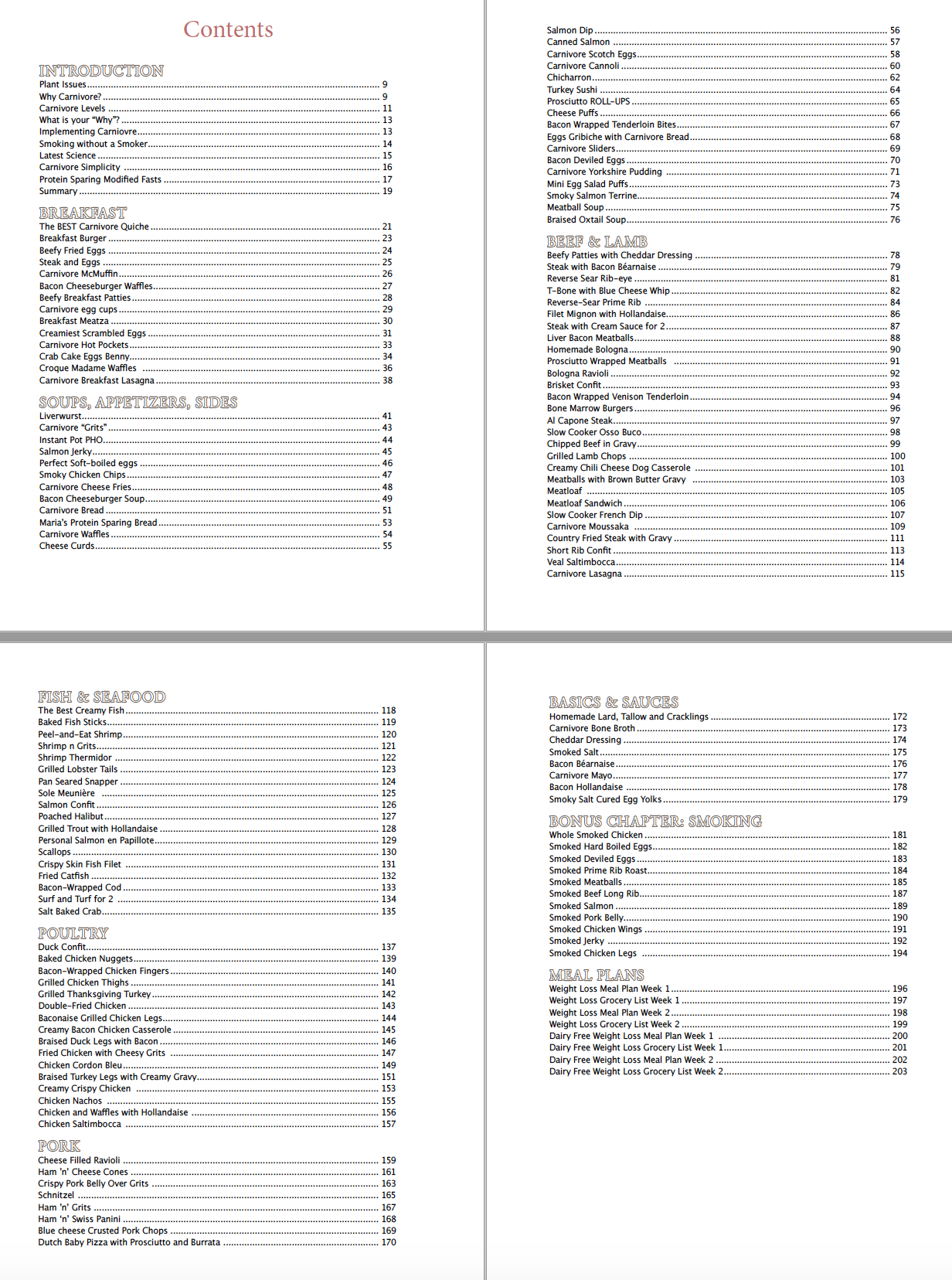 There were so many delicious recipes that had to be pulled from The Carnivore Cookbook, that I wanted to make a very special Carnivore ebook that included Protein Sparing Modified Fasting recipes!
In this Carnivore ebook there are 131 recipes including 25 Protein Sparing Modified Fasting recipes and 11 smoking recipes (including directions on how to smoke with a grill or oven, no need for a smoker)! Most ebooks give you 40-50 recipes. This book is like 4 typical ebooks!
Carnivore is a great option for anyone who has any chronic disease or issue like autoimmune, mood issues like bipolar, anxiety, depression, chronic pain, fibromyalgia, Lyme, or other chronic issue that have seen some relief with keto, but not total resolution or reduction in symptoms. Carnivore can be the next step to realizing full relief. That is why we outlined the carnivore autoimmune protocol (CAIP) in this book to give you the tools to fully heal and reverse your issues and find your threshold for what foods you can add back in and keep symptoms away.
In this book you get:
About the author's journey of healing with carnivore for Craig's Lyme disease.
What are the issues with plants?
What is carnivore and why can it help?
Updates on the latest science and cow's impact on the environment.
What are the levels of carnivore?
What is the Carnivore Autoimmune protocol and how to do it.
What is your "Why" for doing carnivore?
What is a Protein Sparing Modified Fast?
How to do Protein Sparing Modified Fasts correctly.
Charts of the cuts of meat best for PSMF.
131 total recipes.
25 Protein Sparing Modified Fast (PSMF) recipes.
11 smoker recipes.
How to smoke without a smoker.
4 weeks of meal plans (printable).
4 weekly grocery lists (printable).
Includes 2 weeks of dairy free meal plans and grocery lists.
I love carnivore so it was sad to see people that think it is a limited diet. It can be if you aren't inventive. So I jumped into the kitchen to create the most delicious carnivore recipes!
If you have been looking for my Carnivore Lasagna recipe or my Carnivore Quiche, it is in this Carnivore ebook!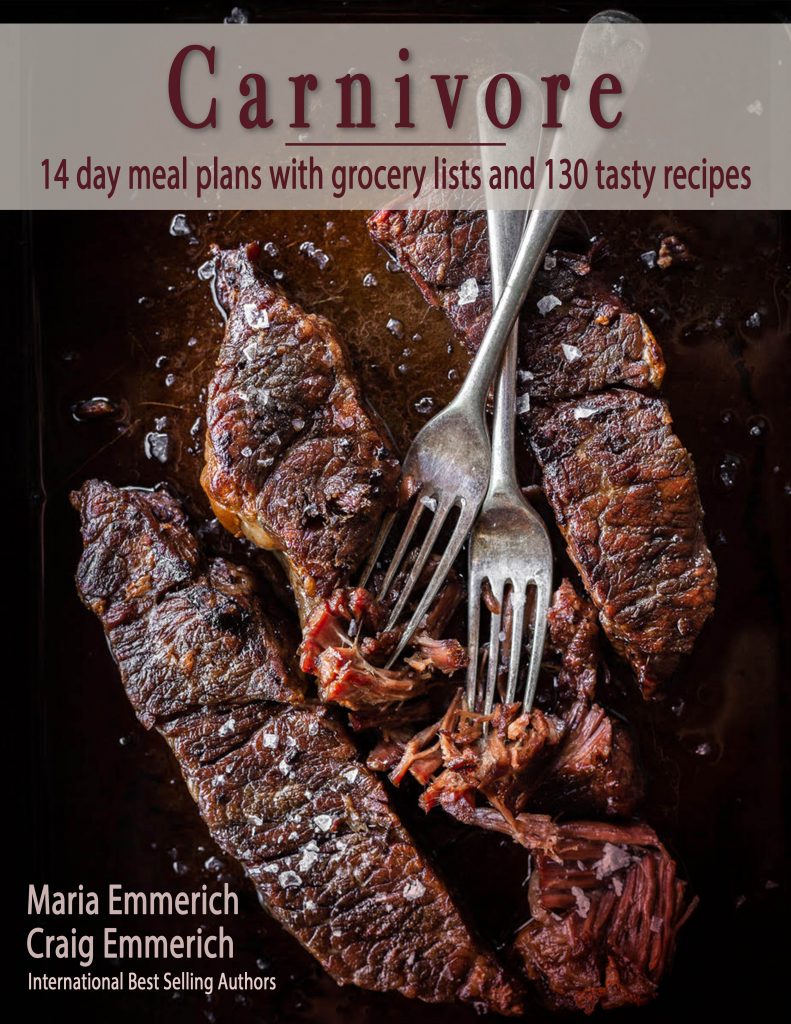 If you would like to make a difference and support a small family rather than making a minuscule sale for a large company, I am happy to announce that you can now get my books as a high quality ebook that works on any platform (all done by my wonderful husband!). This is an ebook format that works on any computer or mobile device. It is a beautiful pdf that has all the full color pages and layouts as the printed books with click-able table of contents and searching capabilities. This is extremely useful when trying to find a recipe. These books are much higher quality than the ebook platforms (kindle, apple). Plus, most of the profits don't go to Amazon or apple!
Thank you for your support!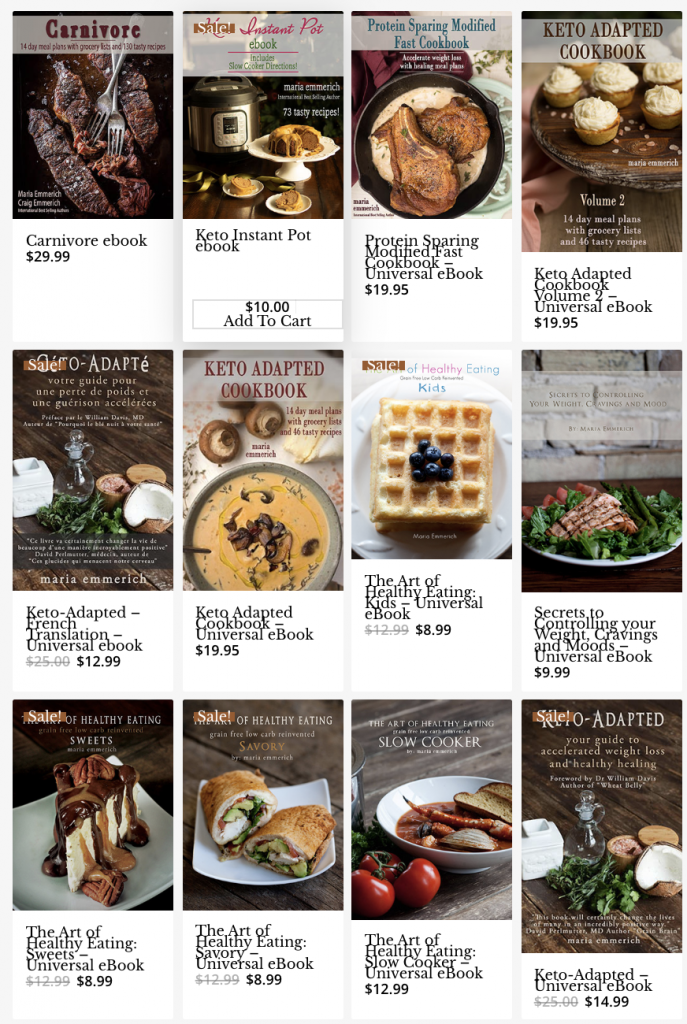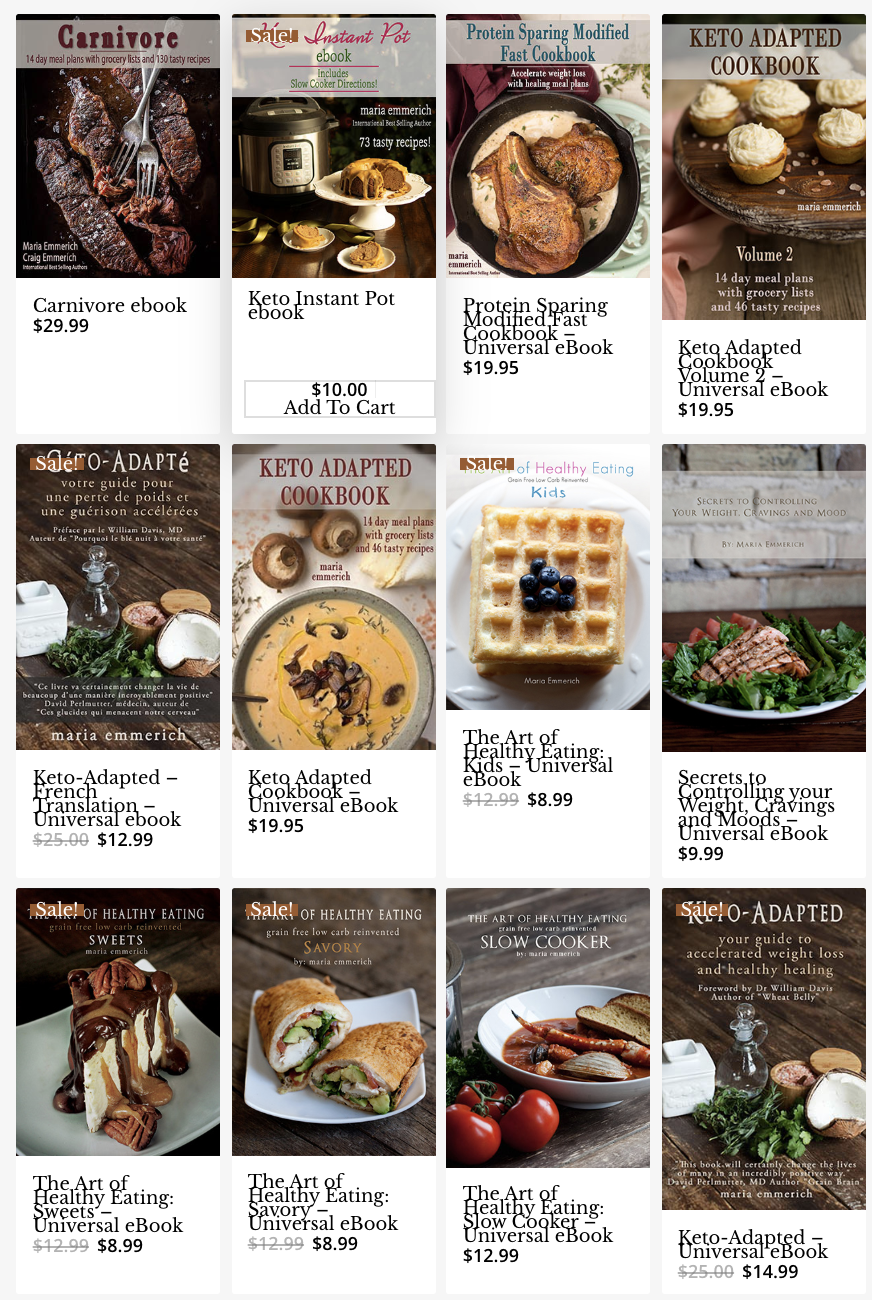 We had a blizzard yesterday which always brings out the creative side in me!  In past years, the boys and I would make a gingerbread house for a fun Christmas tradition. This year I thought we should make our gingerbread house a little different!
I thought, instead of making a sweet gingerbread house, how about a fun holiday appetizer that we could eat! So we made a Gingerbread Meat House!
This Gingerbread Meat House is really fun to make and it is really fun to eat!
If you want to make something like my Gingerbread Meat House, I thought I would tell you how we made it!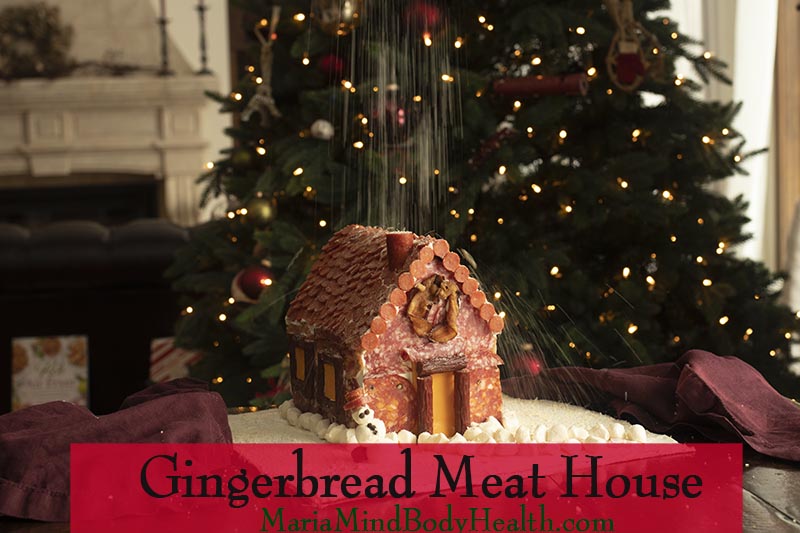 Gingerbread Meat House
Ingredients
1

large cardboard box

3

pieces

of parchment paper

3

packages cream cheese

warmed

1

thick pepperoni stick

for the chimney

4

ROAM beef sticks

for the door and window frames

5

slices

sugar free bacon

for sticking onto the house and the wreath

1

package mini pepperoni

for the roof

1

package salami

for sticking onto the house

3

slices

cheddar cheese

for the windows and doors

1

slice

of ham

cut into 1/2 inch squares (for the walkway)

1

package mini mozzarella balls

for the lining of the walkway

1

package medium mozzarella balls

for snowman

Whole Peppercorns

for the snowman

Freshly powdered Parmesan cheese

for the snow falling
Instructions
Find a gingerbread house shape you want to replicate online. Cut the cardboard box into the gingerbread house. Cut one large square to set the house onto. Tape the house onto the base cardboard piece. Cover the base and the house with parchment paper and tape to secure (or the cardboard will get soggy).

Heat the cream cheese so it is warm and easy to spread. Spread a thick layer all over the base and the house.

Place the bacon onto a cookie sheet with edges. Lay 4 slices long, form one slice into a found shape to make a wreath. Place into a 350 degree F oven for 15 minutes or until cooked to your liking.

Start with the roof. Cut a large pepperoni stick into a one inch piece and slice the bottom at an angle so it fits onto the angle of the roof. Use a toothpick to secure the chimney onto the roof. Place the mini pepperoni slices onto the roof like shingles.

Cut the cheese into a 2 inch by one inch piece for the door. Place the door into the center of the front of the house. Cut another slice of cheese into 1 by one inch slices and place on the sides of the house for the windows. Measure and cut the beef sticks into frames for the windows and door. Secure with toothpicks around the windows and door.

Place the salami onto the cream cheese around the house, you can use different types of salami to make it more decorative. Add 2 slices of bacon on each side of the house. Place the round bacon wreath above the door.

Cut the ham into 1/2 inch by 1/2 inch squares and place in front of the house for a walkway. Line the walkway and the house with mini mozzarella balls.

Make a snowman with the medium sized mozzarella balls and one small mozzarella ball for the head. Make a hat for the snowman by slicing the thick pepperoni stick into a thin slice for the base of the hat and a thicker slice for the top of the hat. Carve the top part of the hat so it is a bit smaller than the base (see the photo). Use peppercorns for the eyes and buttons.

Sprinkle freshly grated Parmesan over the house for fresh snow look! Enjoy!
Notes
Nutritional Information (includes toppings, not cream cheese):
134 calories, 11g fat, 10g protein, 0.3g carbs, 0g fiber
TESTIMONY OF THE DAY
I was lucky enough to get to hug Christine in person last year! Check out her amazing testimony update below!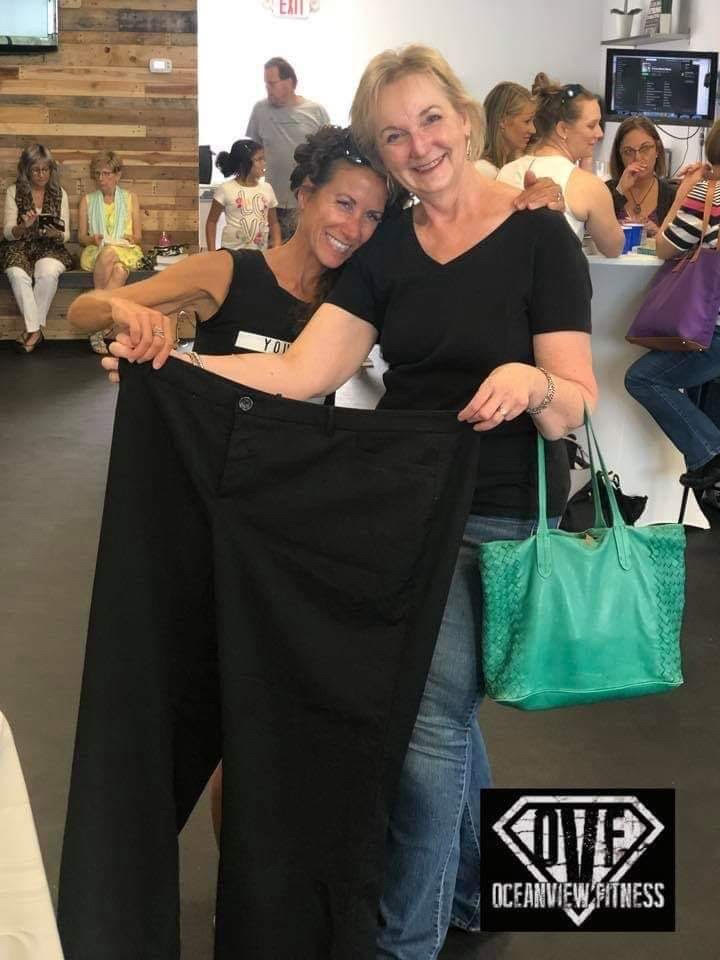 "Hi, Maria!
I have to give you an update…I messaged you in June to tell you that I had met my goal weight with a loss of 108 lbs. I've been trying to get into maintenance ever since, but apparently haven't been too successful. Today, I got on the scale for the first time since June, and I've lost another 12 lbs!! My total weight loss is now 120 lbs  Since I saw you in Florida in late March, I have gone from a size 14 to a size 8.  This has been such a journey for me. In my early 40s, my body crashed. I suffered from constant pain and gained over 100 lbs. I was diagnosed with RA, fibromyalgia and hashimotos and ended up taking 26 meds per day, while I kept getting sicker and sicker.  
After 10 years of this, I learned about keto and you. I originally did a health consult and supplement plan with you four years ago and I had great success both in recovering my health and losing weight.  Then I got lazy (and complacent, in all honesty). Last July, I decided to recommit myself to this process. I redid my macros with your calculator and submerged myself in all things Emmerich – your books, your blog, and your Keto Facebook group. I've learned so much from you in these last 16 months! Besides learning how to find the right macros for my body and how to eat properly, I've learned about total wellness. The amazing success I've had since doing my reset comes not only from eating a well-formulated keto diet, but also from leaving a high-stress job, finding life/work balance, sleeping well, and adding important supplements (including CBD oil).
In many ways, I feel like I've just started living my best life! You and Craig change lives daily, and I'm convinced that there's a special place in Heaven for you  You literally helped me save my life, and you will have a special place in my heart forever!" Christine
Most people I consult are doing keto totally wrong. Get fast results with the my NEW Keto School!