Free Bacon FOR LIFE!
Free Bacon for Life…Butcherbox is amazing for getting grass fed meats delivered to your door. Now they are doing a Bacon Day!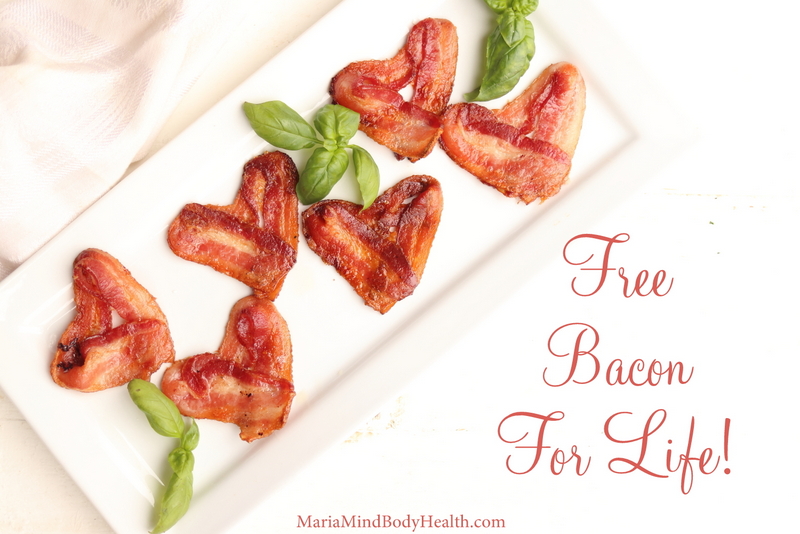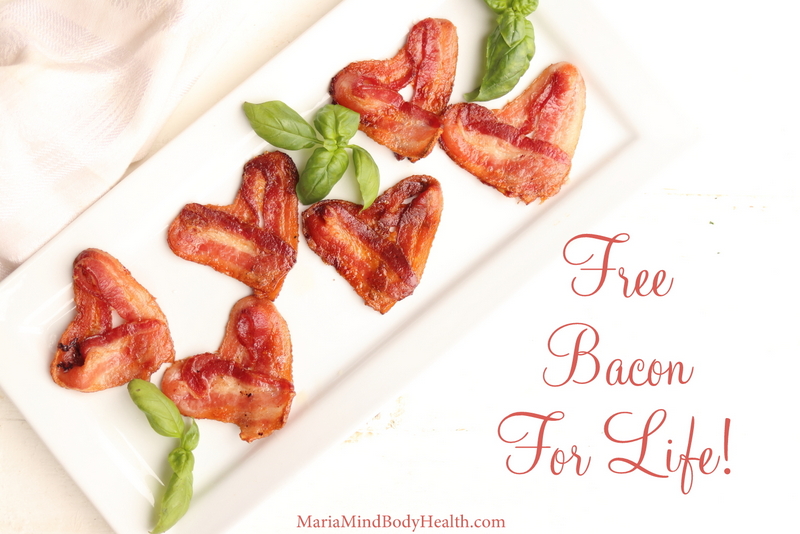 That's right, today through Sunday July 16th all new customers that place their first order with butcherbox get a free package BACON in their order and in every order for the lifetime of their subscription!
I don't have time to waste and I have learned tricks to save time so I am able to enjoy our short Wisconsin summer! One thing that helps save time is ordering a huge box of grass-fed and quality animal proteins from Butcherbox! I can't believe that I can get quality meats at such amazing prices! I will be a costumer for life!
TESTIMONY OF THE DAY
Testimonies like the one below are posted every single day on my group of people following my book The 30 Day Ketogenic Cleanse!
"First of all, thank you from the bottom of my heart…..found Keto Cleanse at Costco and bought not even realizing what it was – I simply loved the recipes!  I bought while suffering with yet another migraine and only the next day did I realize what the Cleanse book was all about. At any rate, started Apr. 23 and my migraine intensity and frequency has been reduced by about 90%!  The inflammatory response was literally within about 4-5 days – not so bloated, puffy, etc.  I cannot believe the transformation.
My Mom started a week later and within one week she was off all but one of her diabetes meds. Simply incredible – she can't wait to show up at the endocrinologists office – off almost all meds, down 15 pounds and is so excited to see what her A1C will be.
Fortunately, for each of us – this way of eating is super easy – I've traveled for probably 20 of the last 65 days and have had literally zero problem dining at any restaurant – it is so easy for me to order off the menu with very few adjustments – big burger over bed of lettuce, salad with loads of avocados, hb eggs, etc. full fat dressing – you know the drill….THIS IS GREAT!!!!! and formerly I didn't really care for eggs.  Now, I eat them all the time.   We both also now have zero digestive issues – no reflux, heartburn, indigestion, etc. and I have eaten a few jumbo olives stuffed with jalapeno and garlic late at night thinking, boy will I be sorry in the morning – but nope – nada!
I now own all of your books and although I haven't made anything as of yet from the new – restaurant favorites, I must tell you that I had just had breakfast and while flipping through the new book, I was literally drooling.
I still do not understand the body mechanics that makes this work, but frankly, I do not care! The whole "process" seems so counterintuitive – doesn't seem to make sense that I literally love everything I'm eating and I feel great!  I haven't even added on any regular exercise routine yet.    I'm so pleased between the weight loss, the lack of inflammation, THE VIRTUAL LACK OF MIGRAINES!!!!!! (I've suffered for over 40 years with them)
I tell everyone, everywhere that will listen.  I've sent the 30 day cleanse book to 3 people already and am seriously thinking of getting an extra to keep in my truck for when I run into someone that I'd be happy to buy one for.
Again, my Mom, myself and my entire family thank you from the bottom of our hearts!
I only wish you continued success and please know that nobody does Keto better than Maria – absolutely nobody!!!!!!!" – Jolana
 Thank you for your love and support!