Fourth of July Sale!
Quality sleep is so important for health and weight loss. In the summer this can get especially challenging. To follow up on our BluBLOX glasses sale, we have partnered with LUFT to bring you the biggest discount they have ever done! I think these two things, wearing blue blocking glasses before bed and getting a comfortable cool bed, can make a huge difference in your sleep quality this summer.
Chemical Free Mattresses
A quality mattress is important for getting good deep sleep. But you also don't want to be breathing in any harsh chemicals while you sleep. Most mattresses today are built overseas and made with questionable materials. LUFT is 100% hand crafted in the USA and sourced using local American made components. It also comes with multiple safety certifications. It's fabric is OkeoTex certified, which is one of the highest independent ratings in fabric. It guarantees the mattresses are free of harsh chemicals and carcinogens. So not only are they chemical free but they are American made and we love supporting companies like that.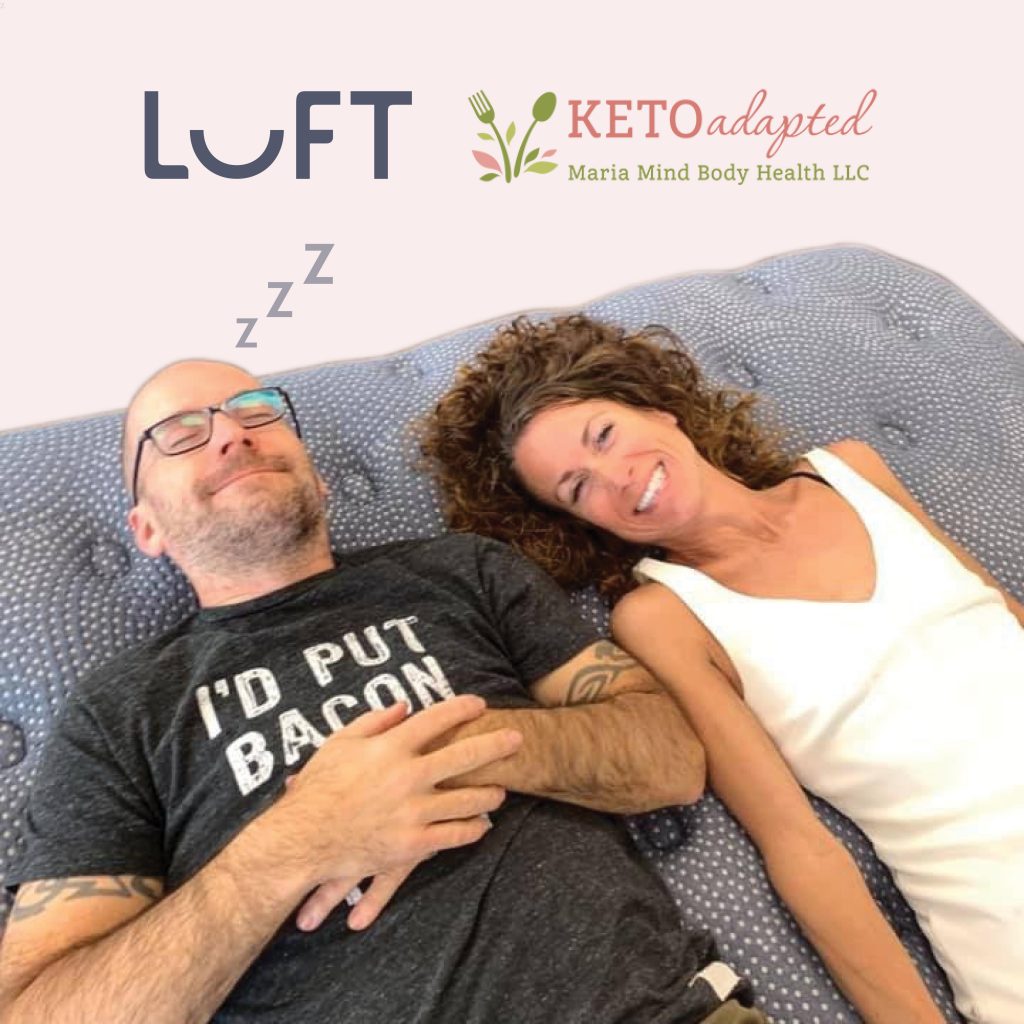 The 4th of July is a big time for upgrading your mattress. But why waste a beautiful summer day in a mattress store when you can buy one online! And get it at a huge savings. Also, by being an online mattress company, LUFT is able to give you a mattress as a fraction of the cost because there isn't any markup from a mattress store or home store. With LUFTs 100 night risk free trial, purchasing online is easy and risk free.
HUGE Savings for July 4th!
Now through the 4th of July weekend you can get huge discounts off their already low prices. Here are the codes you can use at checkout to get up to $325 OFF!
Codes:
MariaKing $325 off King adult Luft
MariaQueen $225 off Queen Adult Luft
Maria150 $150 Twin and Full Adult LUFT
MariaLitte $25 off Littleluft
With these discounts you can get your kids new, chemical free LittleLUFT mattresses for as little as $275! Delivered to your door!
TESTIMONY OF THE DAY (Keto Condo)
We even have the LUFT mattresses at our Keto Condo in Maui so you can make sure to get great rest after a day of fun!
"We are having a fantastic time at the Keto Condo! We have been horseback riding at Mendez Ranch, did a walking tour of the Ali' I Kula Lavender Farm, Surfing Goat Dairy Evening Milking Tour, Kayaking/Snorkeling at Makena Landing and of course swimming only steps away from the condo.
We cooked the majority of our meals, but we did try Stewz for lunch ('no bun' option) and it was great! Our time spent here as a family has been unforgettable. 10/10 would repeat, and would recommend." – Jan