Easy Keto Ice Pops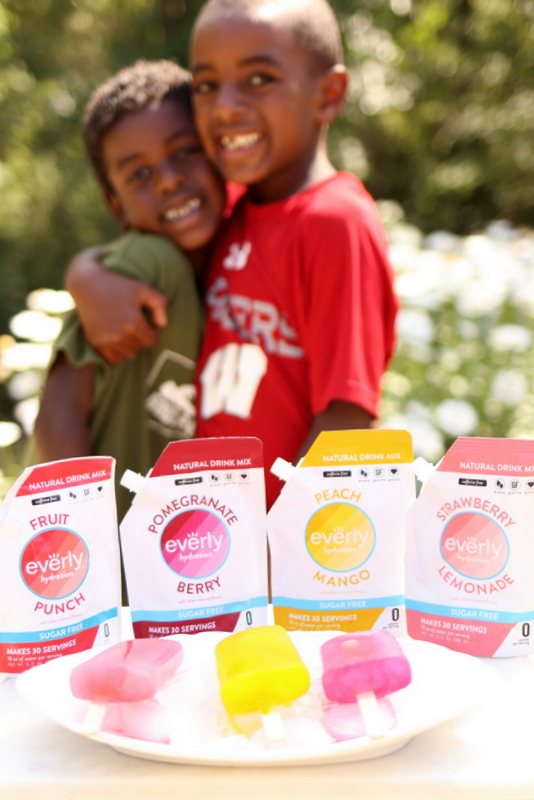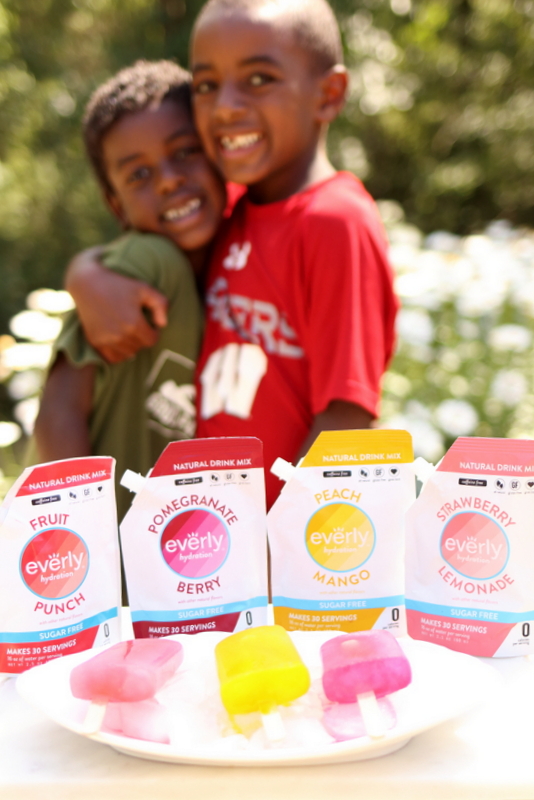 In the beginning of the summer my kids went to day camp where they enjoyed hiking, swimming and all sorts of nature activities. Their camp councilor challenged them that if they picked up 200 pieces of garbage throughout the week they would get ice pops. My boys told me about this and I asked the councilor if I could make their own healthy ice pops and give them my keto ice pops instead of the sugar-filled versions with food dye. He said absolutely! He stored them in the camp freezer until that day.
Something we always have in our freezer is sugar free keto ice pops! I love them, my kids love them and they are so easy to make. I grew up on a bed-night snack and it was my hardest habit to break. Instead of eliminating something from my life, I find more success when I replace it with a better option. At night I either have a keto snow cone or an ice pop. This has helped me tremendously to be able to stick to my keto lifestyle!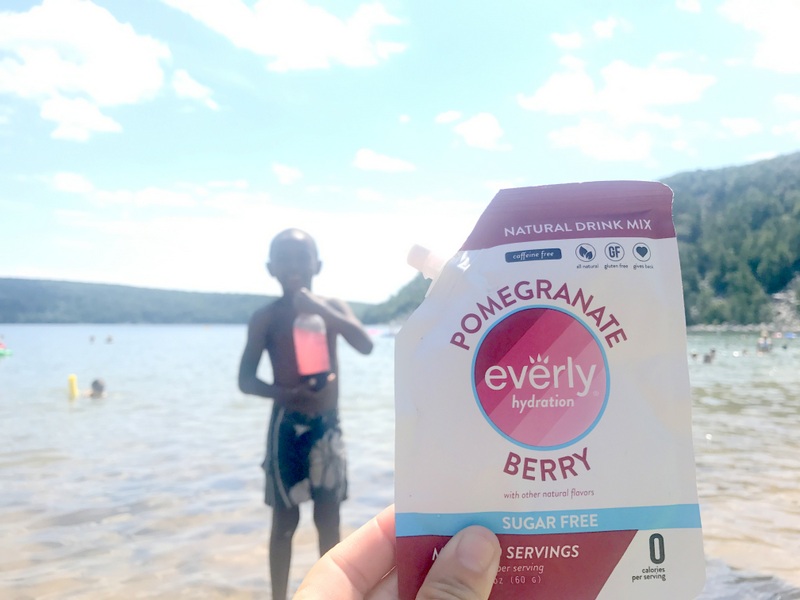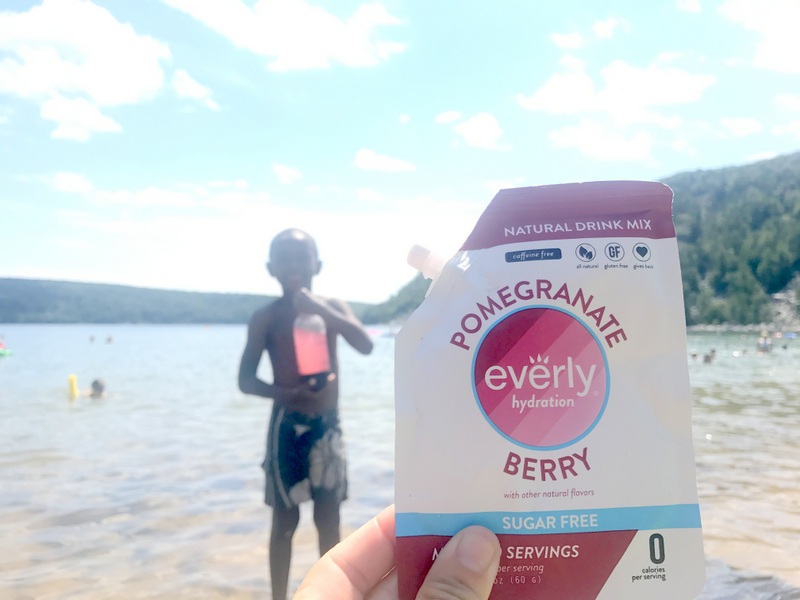 Everly is a fantastic drink option that I realized not only taste great in water, but makes fantastic ice pops! We pack this drink mix to my parents cabin and on camping trips where I know my kids will see other little ones enjoying juice boxes and Gatoraide. By packing Everly drink mix my boys do not feel left out at all!
Click HERE to order Everly Drink mix. Use Coupon Code: maria10 to get 10% off your order!!!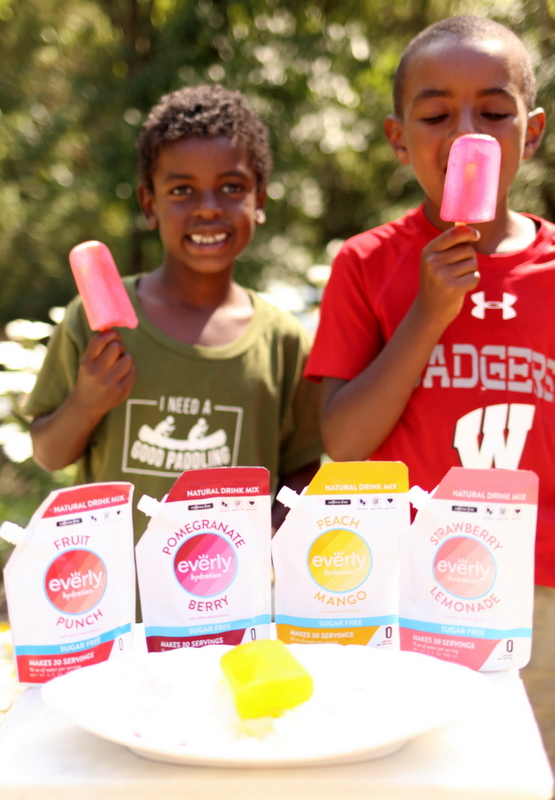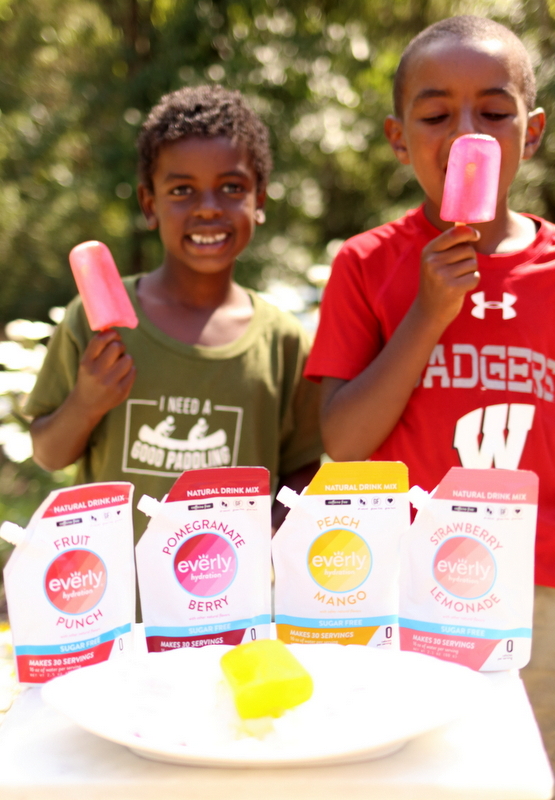 FOR NUTRITIONAL BENEFIT add a few tablespoons Unflavored Collagen! Click HERE to order the collagen I love that has 0 carbs! Use coupon code: MARIAMINDBODY for 5% off
Easy Keto Ice Pops
Equipment
Ingredients
2

teaspoons

Everly drink mix

any flavor

2

cup

water

or LaCroix Mineral water, any flavor
Instructions
Place the ingredients in a bottle and shake well to combine. Taste and adjust sweetness to your liking (add more Everly or water depending on how sweet you prefer). Pour into ice pop molds and free until set, about 4 hours. Store in freezer for up to 1 month.
Nutrition
Calories:
0
|
Fat:
0
g
|
Protein:
0
g
|
Carbohydrates:
0
g
|
Fiber:
0
g
TESTIMONY OF THE DAY
A great update from a past phone client!
"Because of you!!! The before pictures were when I started with you 6 years ago. I have been at a healthy weight for awhile but you are my inspiration and have been such a great support. I have hopes to meet you one day just to say thanks!
By-the-way the before pictures I was 24 and the current picture I'm 30. Before 170lbs and 110 now- I'm 5'2. Just thank you! – Amanda"