Baby, it's cold outside! … Well, maybe for you in Wisconsin! Which is why I suggest making yourself a hot cup of Further Foods Chocolate Collagen to warm up and nourish your body from the inside out! We made the BEST hot chocolate and I LOVE that my boys are getting healthier by drinking a cup!
Now that we are at the Keto Condo, we are craving a cool drink so we used Further Foods Chocolate Collagen to make a delicious and healthy chocolate collagen smoothie! What a delicious beach drink! Hot or cold, Further Foods Chocolate Collagen is delicious! We have a cabinet full of Further Foods collagen and Further Foods gelatin for guests when they stay at the Keto Condo!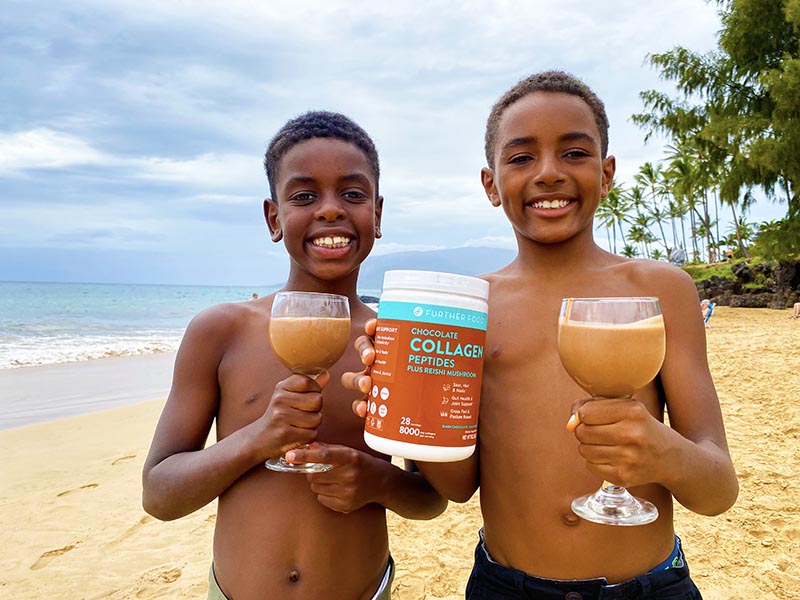 If you missed it, Further Foods has just launched a new Chocolate Collagen for chocolate lovers! I still love the unflavored for putting in water but this is a fun way to enjoy a tasty drink!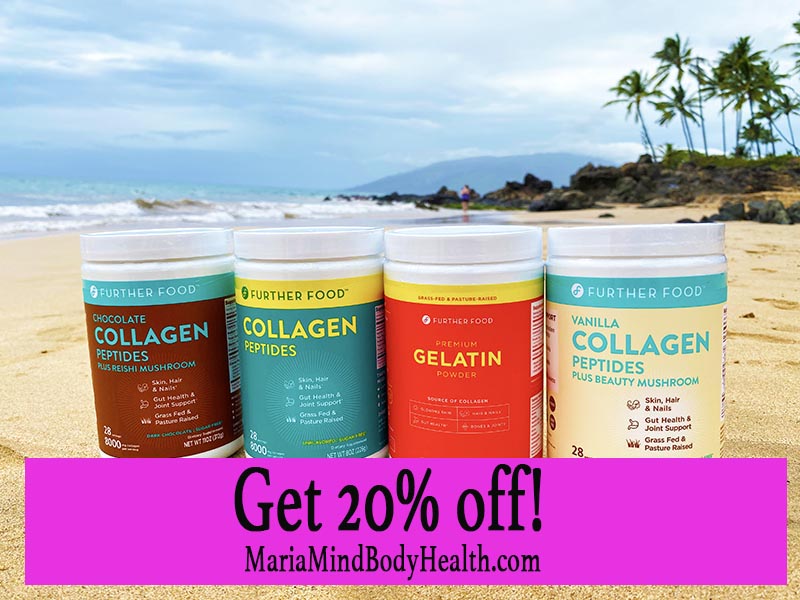 Here are some details about Further Foods Chocolate Collagen:
This expert developed collagen blend combines their high quality grass-fed, pasture-raised collagen peptides with dark chocolate & mood-boosting reishi mushroom. It's keto approved, sugar free, and has 0g of net carbs, 0g of sugar! (note, if doing carnivore, I would stick with the plain collagen)
Daily use of collagen peptides can help reduce wrinkles, promote youthful radiant skin, strengthen hair & nails, build stronger bones, and support gut health.
100% CLEAN INGREDIENTS: The ONLY chocolate protein powder made with 100% real food ingredients. And it is sweetened with monk fruit, one of our favorite sweeteners.
It's super easy to use! Add 1-2 scoops of this chocolate goodness to warm almond milk or water to make the perfect hot cocoa.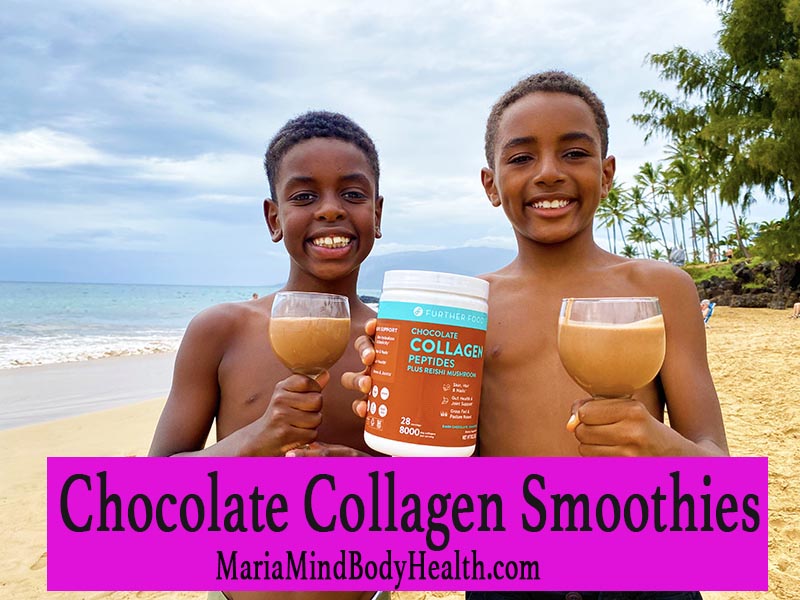 Chocolate Collagen Smoothie
Ingredients
1

scoops

Further Food Chocolate Collagen

1/4

cup

unsweetened almond milk

2

tablespoons

heavy cream

or more almond milk

1

cup

crushed ice

Few drops chocolate stevia
Instructions
Place all the ingredients into a blender and puree until smooth. Taste and adjust sweetness to your liking. Pour into a glass and enjoy!
Notes
Nutritional Information:
151 calories, 12g fat, 10g protein, 2g carbs, 1g fiber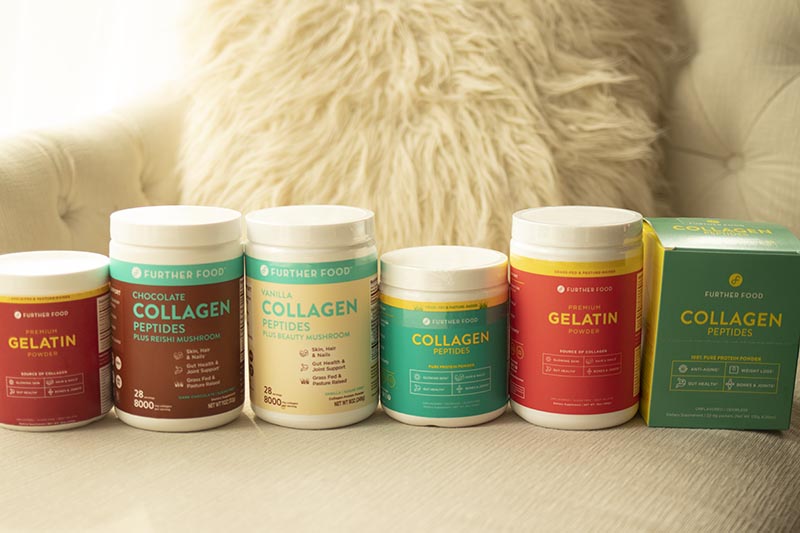 TESTIMONY OF THE DAY
"Hi Maria- Two months of following your supplement recommendations and following keto but not as strict as I need to be yet and I am happy to report this:
1. Main benefit I was seeking was to get off blood pressure meds and help with migraines and I am happy to report that my blood pressure is normal ( I was admitted to the Er 2x this year because of hypertension BP levels) and I have not had a migraine in 6 weeks. Thank you for helping me to heal the real issues with natural supplements.
2.) I am down 6 pounds and know more will come when I follow keto more strictly.
Thank you for giving me my life back!!!" – Clancy
Most people I consult are doing keto totally wrong. Get fast results with the my NEW Keto Packages!