Cauliflower Arepas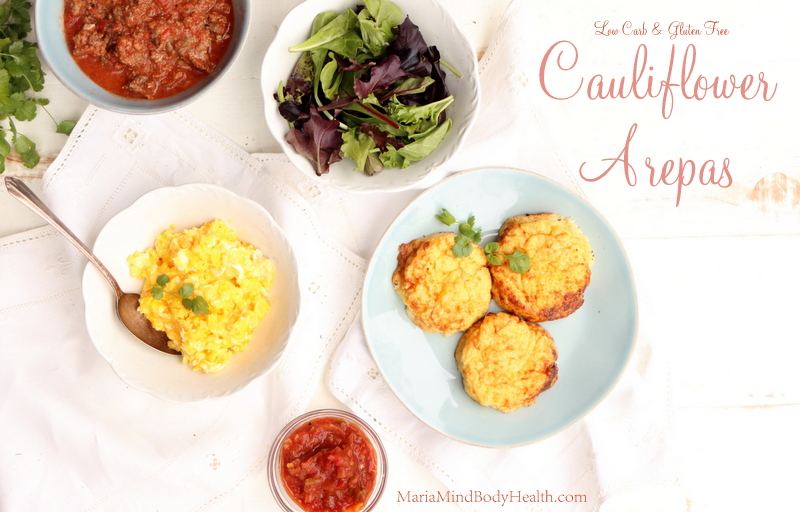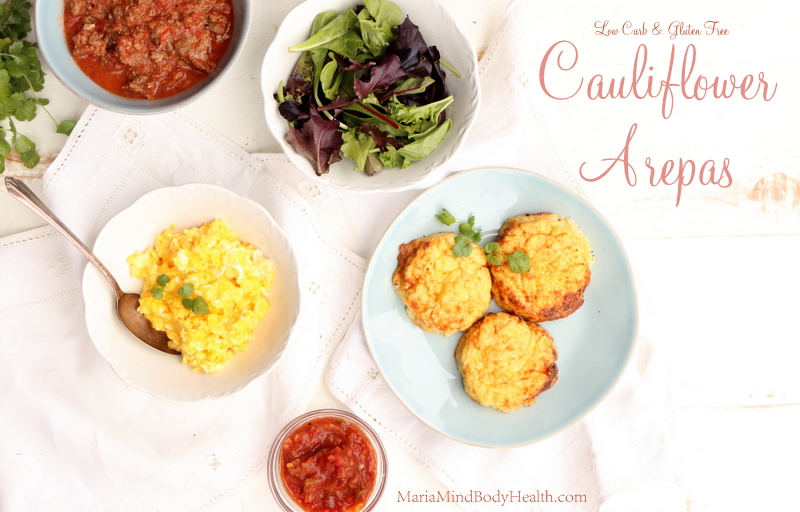 Have you ever had an arepa? If not, you are in for a real treat! Arepas are a common staple of Colombia and Venezuela. It is often served with fillings such as cheese, avocado, or split to make sandwiches. I love scrabbled eggs, my tailgate chili recipe and salsa in mine!
These cauliflower arepas are not only super easy but they taste amazing leftover! I suggest making a double or triple batch of these low carb arepas and storing them in the fridge for easy sandwiches!
So my question is for you… what are you going to fill your cauliflower arepas with?
Cauliflower Arepas
Ingredients
1½ cup grated cauliflower
1 egg
1 cup freshly shredded Parmesan (or other cheese)
Instructions
Preheat oven to 425 degrees F. In a food processor, blend cauliflower, egg and cheese.
Form into 5 discs about ½ inch thick and 2½ inches in diameter.
Place on a greased cookie sheet and bake for 10 to 12 minutes, or until the edges are brown. If they flatten a little, just form with your hands while they are still warm. Before the cheese hardens, they are very flexible.
Remove from oven and allow to cool.
Just before serving, slice discs in ½. Add desired fillings.
Fry on a greased cast iron skillet until golden brown.
TESTIMONY OF THE DAY
Keto-adapted.com member testimony: "Hi Maria! I just want to thank you for always holding your weekly group support meetings (even on New Years Day!). I usually don't comment much during the meetings, but I suck up the time I get with you and it really helps me stay on the keto track! And I am proud to say this is the first holiday season ever that I did not GAIN weight! 
Happy New Year from Kelly!"
Join me every Sunday for our Weekly Keto Meetings at keto-adapted.com!