Carnivore Lover's Giveaway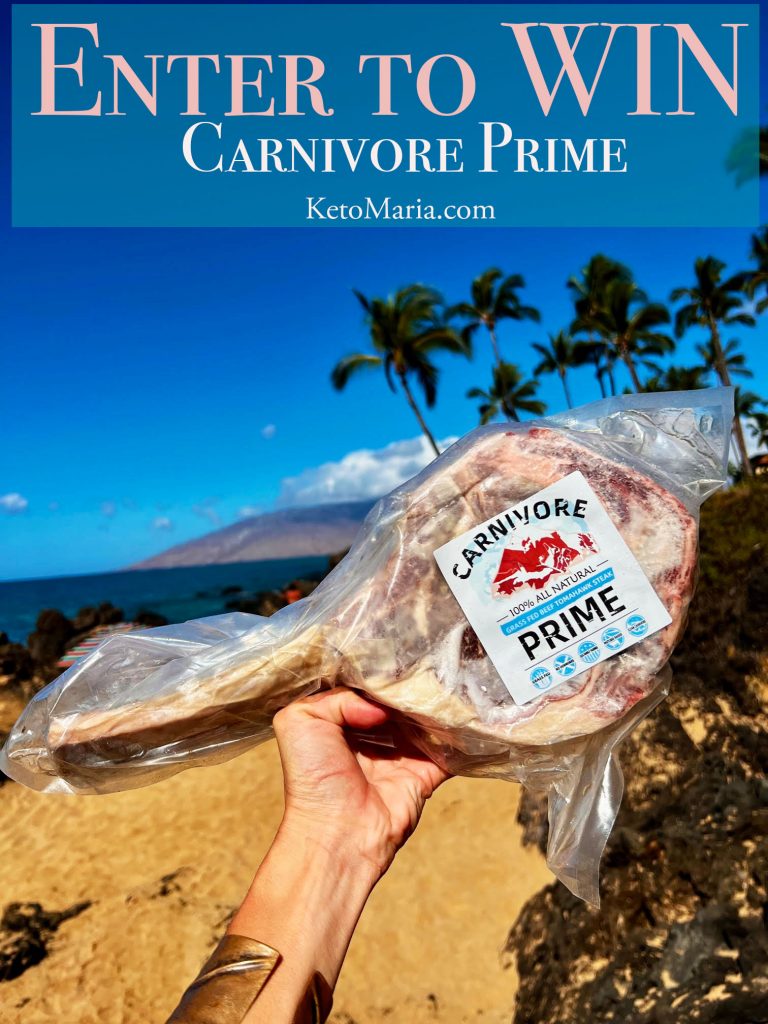 Nothing makes me happier than to gift my favorite products and nothing is healthier than a huge box of delicious and nutritious organic meat!
And today's giveaway is extra special from Carnivore Crisps!

My family fell in love with Carnivore Crisps when we first tried their crispy meat chips and we made nachos with them! (click HERE to find!)
Carnivore Crisps are the most delicious healthy keto product! They are filled with nutrients and always have them packed with us when we travel.
If you miss crunch on the keto diet, you must try Carnivore Crisps!

New Carnivore Prime Grass Fed Beef!!
I'm extra excited because Carnivore Crisps is expanding and they now offer the most delicious steaks and meat that can be delivered to your front door! Carnivore Prime are some of the best and tastiest cuts of meat you will find.
You know I do not enjoy going to the grocery store and get food mailed to me!
Not only are they really tasty, but you can get some amazing cuts like the incredible bone in ribeye shown in the photo above with my boys! They also make great organ meat blended hamburger which is great for ramping up nutrient density! The organ meat blend contains heart, liver and kidney. It is really tasty and about the most nutrient dense thing you can eat! Add it in place of hamburger in a recipe and you won't even notice that it is organ meats.
What I also love about Carnivore Prime is that the cuts are nice and big. Great for a carnivore or protein focused keto diet! You get a good portion, none of this 3 ounce fillet stuff. You get a nice big cut for getting your protein in.
As a special offer to our followers you can get a free 1 pound package of the organ meat blend with your order!
CLICK HERE to get a box. Just use coupon code: maria
Giveaway!
In addition to this awesome deal, we are also giving away one of these massive 50 ounce Tomahawk Ribeye's and a box of the organ meats blend!!
If you would like to WIN this carnivore lover's giveaway, Carnivore Crisps is SO generous, he is graciously donating a box for a lucky winner!
ENTER TO WIN
1. Like my Keto private Facebook group called Protein Sparing Modified Fasting.
2. Follow me on Instagram @mariaemmerich and @carnivorecrisps
3. Comment below on how the carnivore diet helped you or a loved one!
4. Bonus points for reposting on Facebook or Instagram and tagging me!
Good Luck! Winner will be chosen December 5th!