NEW Carnivore Package
The Carnivore Diet has helped my family in many ways. More than anything it has helped Craig heal from all the ailments of Lyme Disease. The Carnivore Diet is the ULTIMATE autoimmune protocol so if you are dealing with Hashimoto's, Grave's, Multiple Sclerosis, Rheumatoid Arthritis, Lupus, Type 1 Diabetes, Alopecia Areata, Sjogren's Syndrome or any other autoimmune disease, this Carnivore Course will change your life!

CARNIVORE COURSE INCLUDES:
You get everything you need to succeed! Learn the different Levels of Carnivore and how to follow Level 1 Carnivore, Level 2 Carnivore, Level 3 Carnivore and Level 4 Carnivore. Find out why some need to follow Level 1 Carnivore for healing, while others can follow other levels and have great success with weight loss.
1. Interactive Meal Plans
8 weeks of interactive meal plans and ability to make your own meal plans from over 1000 exclusive recipes. Bonus access to over 1000 recipes from my books for meal planning! Includes lots of carnivore recipes for each level with more being added each week!
2. 4 weekly LIVE webinars!
Get all your questions answered during our fun and interactive live weekly webinars! VIP members also get 4 weekly live webinars!
3. Amazing Videos and Content
Over 75 videos including how to stock your pantry, fridge and freezer, detailed science, human evolutionary history, biological design, and information about how to heal your body with carnivore. Also included is our Carnivore Class and Presentations debunking climate change impacts of cows, cholesterol and meat causing cancer myths.
PLUS MUCH MUCH MORE!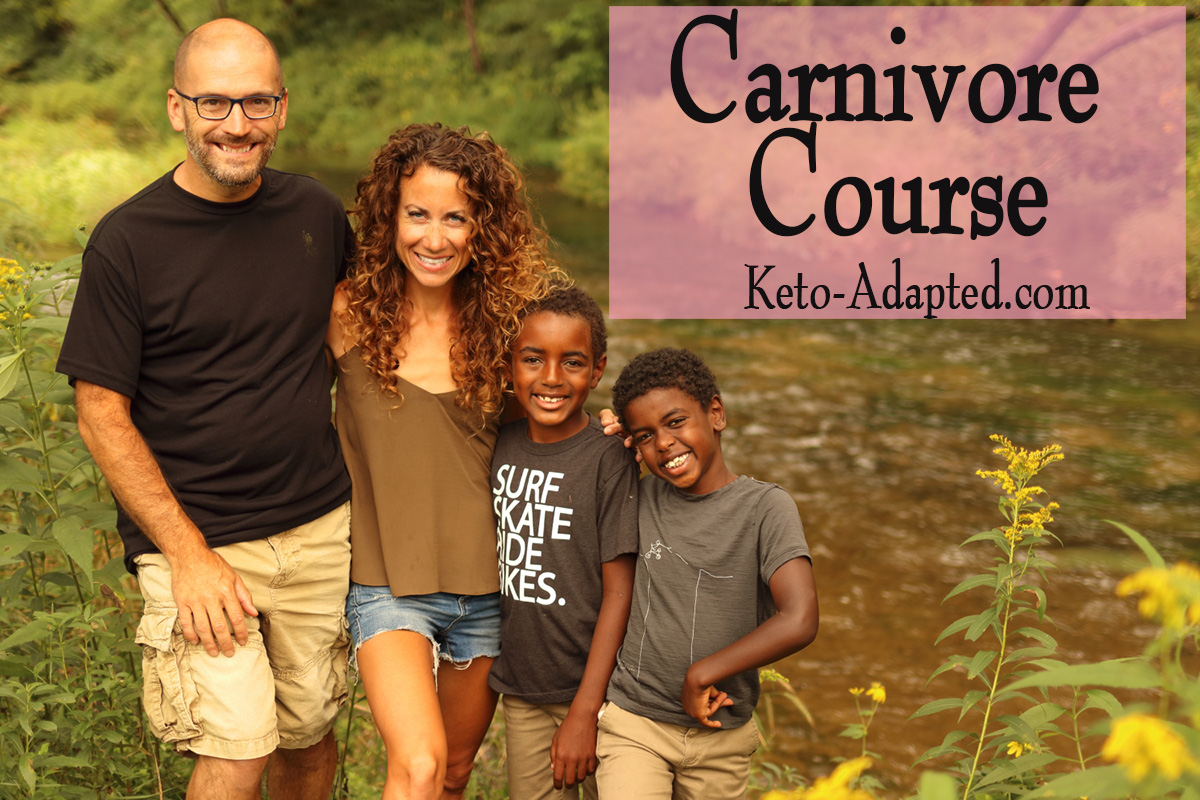 I love carnivore so it was sad to see people that think it is a limited diet. It can be if you aren't inventive. So I jumped into the kitchen to create the most delicious carnivore recipes!
If you have been looking for my Carnivore Lasagna recipe or my Carnivore Quiche, it is in this Carnivore ebook!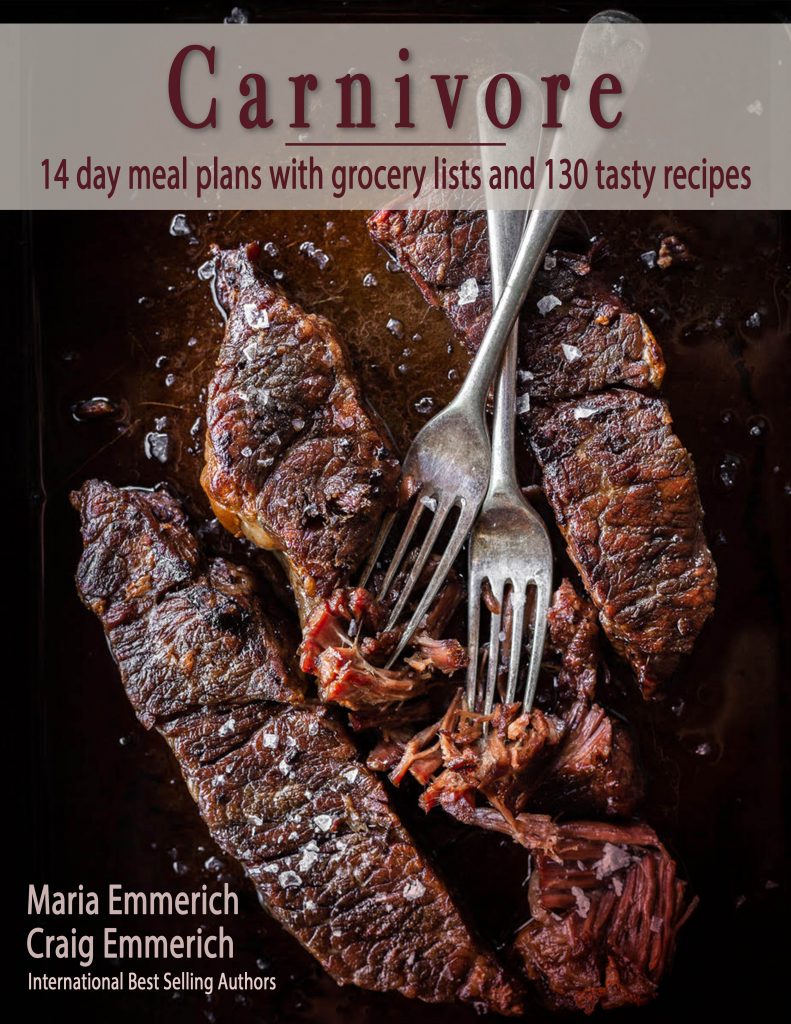 If you would like to make a difference and support a small family rather than making a minuscule sale for a large company, I am happy to announce that you can now get my books as a high quality ebook that works on any platform (all done by my wonderful husband!). This is an ebook format that works on any computer or mobile device. It is a beautiful pdf that has all the full color pages and layouts as the printed books with click-able table of contents and searching capabilities. This is extremely useful when trying to find a recipe. These books are much higher quality than the ebook platforms (kindle, apple). Plus, most of the profits don't go to Amazon or apple!
Thank you for your support!