Testimony of the Day
"5 days into Keto and I've lost five pounds! Even staying grain/refined sugar free, I indulged in some paleo baked goods over the holidays and then stayed mostly paleo for the first few weeks of the year just to experiment with how it made me feel. Well, cystic acne returned, joint pain in ankles and wrists and a four pound weight gain immediately let me know that your way is the right way for me! No worries for spring, I'm already back in my skinny jeans. Thank you!!" – Julie"
To get the results like Ashley, click HERE for easy to follow keto-adapted meals.
BUTTER PECAN ICE CREAM
This amazing Butter Pecan Ice cream is so delicious! I made a helpful YouTube cooking video making my brown butter to show you just how EASY it can be!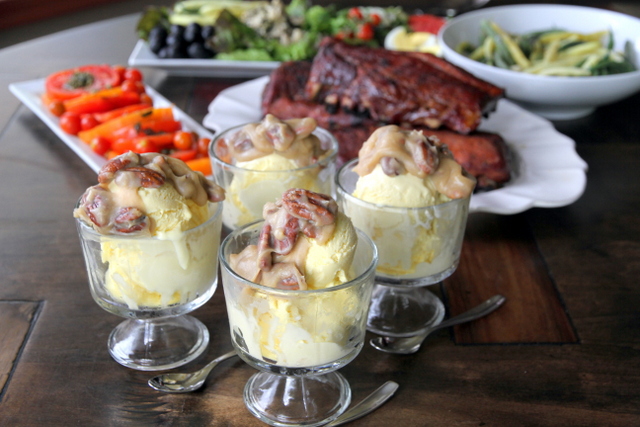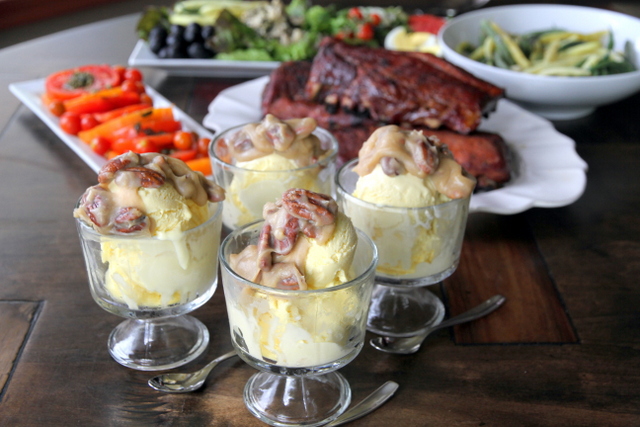 BUTTER PECAN ICE CREAM:
1/3 cup chopped pecans
1 TBS coconut oil or butter
5 egg yolks
1/2 cup Allulose (keeps ice cream soft)
1 tsp stevia glycerite
1 cup heavy whipping cream
1 cup unsweetnened vanilla almond milk
1/4 tsp Redmond Real salt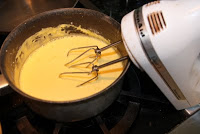 In a small skillet over medium heat, saute pecans in coconut oil or butter until lightly browned, stirring frequently. Set aside.
In a medium saucepan place the egg yolks and sweeteners in to mix on high with a hand mixer. Whip yolks until light in color and double in size. Stir in the whipping cream. Place the saucepan onto medium heat on the stove and cook, stirring constantly (I used my hand mixer, see photo). Stir until thickened into a custard. Remove from heat and stir in the almond milk and salt. Let cool completely (I cooled overnight…it was hard to wait!).
Place into your ice cream machine (click HERE to find the one I love AND it is 1/2 off the original price!!!) and watch the magic happen within 45 or according to your ice cream maker's directions, towards the end drop in the pecan pieces. Freeze until set. Makes 5 servings.
NUTRITIONAL COMPARISON (per 1/2 cup serving)
Ben & Jerry's Ice Cream = 230 calories, 23 carbs, 0 fiber, 4 g protein
"Healthified" Ice Cream = 137 calories, 1.3 carbs, 0 fiber, 3.4 g protein
Top with my "healthified" caramel sauce!