Butcherbox FREE Grass-Fed Burgers
Butcherbox free grass-fed burgers…I do not enjoy wasting time driving to the store, waiting in lines and dealing with traffic which is just another reason I LOVE Butcherbox! A huge beautiful box filled with grass-fed pre-made patties gets delivered right to my door without any hassle!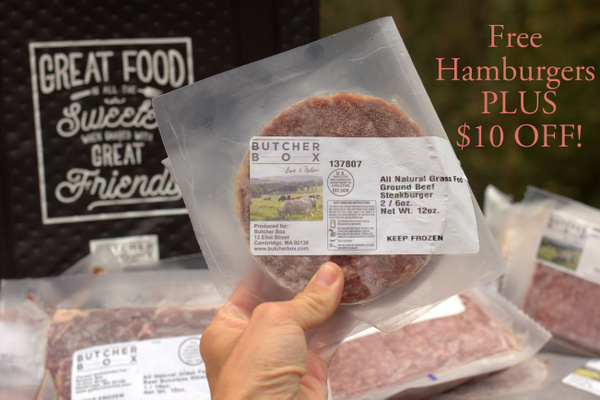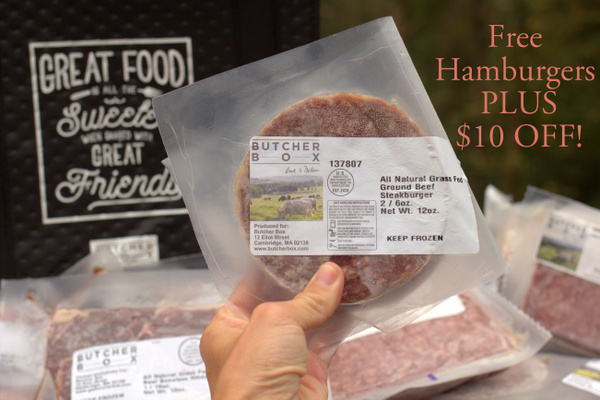 These patties are the perfect size and taste AMAZING! They are offering an amazing package of FREE six 6-ounce burgers PLUS $10 OFF THEIR ORDER if you use the link below!
As a small business owner myself, I adore supporting other very thoughtful and responsive small businesses such as Butcherbox.
Not only do you get quality grass-fed meats, you also get to play with the dry ice with your kids and it all came packed in a cute cooler bag!
Don't miss this great offer from Butcherbox!