Top 10 Supplement Mistakes
 TESTIMONY OF THE DAY
Phone Client Testimony: "Maria, just HAD to tell you that I am the only one I know with allergies who isn't a sneezy, snotty, congested mess! You gave me a great supplement plan to help with my allergies and I am barely affected this season. It was the best money I have spent in years. Between the supplements and the keto diet I'm following, I feel terrific.
THANK YOU THANK YOU THANK YOU!!" – Lucy
Click HERE to start your journey to health!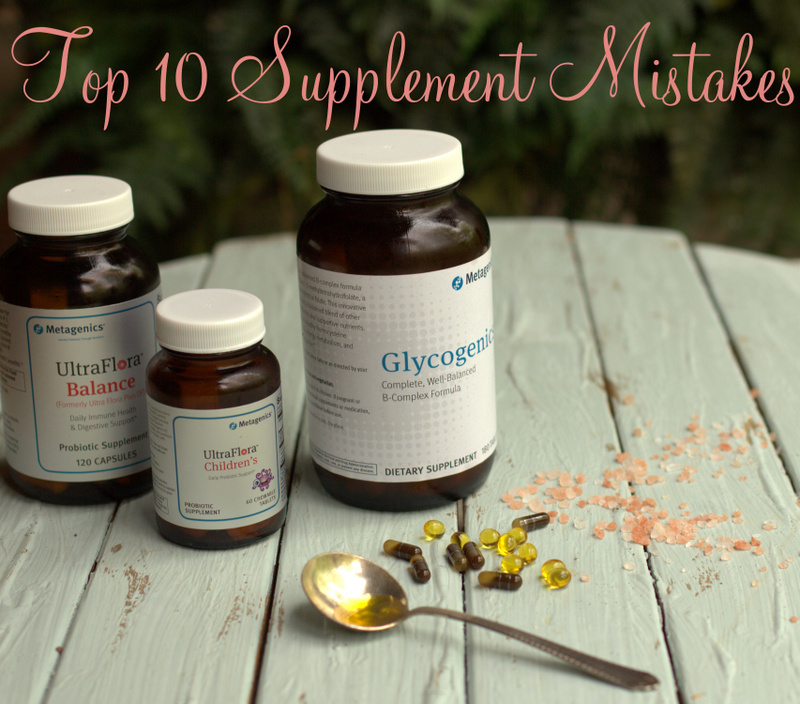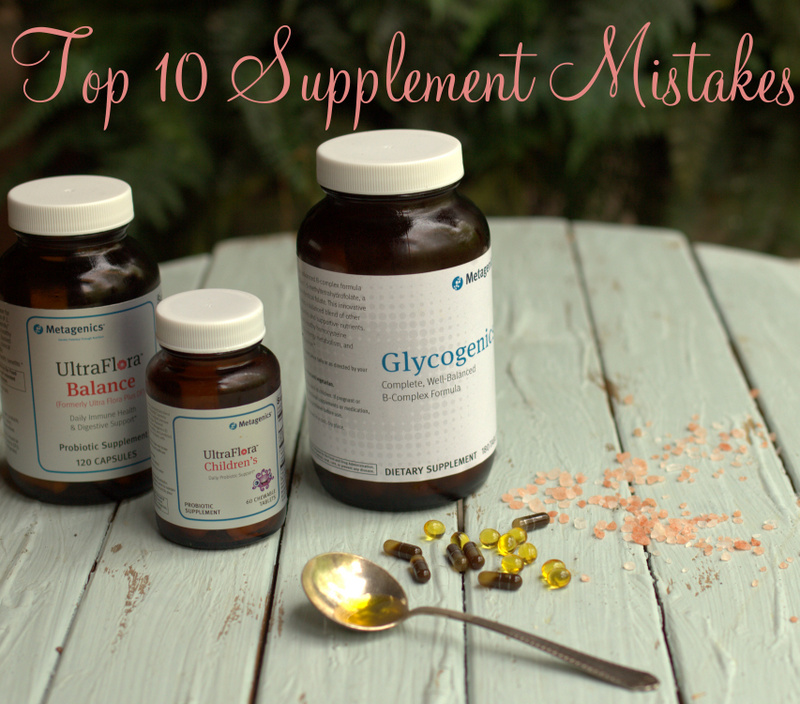 TOP 10 SUPPLEMENT MISTAKES
You may be wondering why we need to supplement if our ancestors never did. Don't get me wrong, food first when it comes to supplying our cells with essential nutrients, but there are a few things going on with our food supply:
1. Fields are exhausted by overuse and do not contain the nutrients they once did.
2. Most of the minerals such as magnesium was found in water but now most people drink treated, softened or bottled water which is devoid of these essential nutrients. Magnesium salts in water make deposits in your water pipes and makes it difficult to get a decent lather with soap.  This problem was solved with the development of water softeners, but the process gets rid of the magnesium.  Our ancestors drank untreated well water or water from a stream which had a lot of magnesium. Since our water is now depleted and you don't find adequate amounts of certain vitamins and minerals in foods.
3. Pesticides overpower and ruin the act of favorable microbes in the soil that aid plants to such up essential nutrients.
4. GMO, genetically modified foods are in our food supply and are affecting our guts and health in detrimental ways.
5. Producers "perfect" and process our "food" so it lasts longer on the shelf. It is often striped nutrients.
I believe these are some of the many reasons I deal with so many clients dealing with metabolic syndrome, food-allergies and auto-immune disorders. Our cells don't know what they are being filled with and they keep screaming for you to fill your mouth even though you have had enough calories… your cells tell your brain to keep eating until it gets the nutrients it NEEDS. Cravings and lack of will-power is not your fault! You just need to tools to fill your body properly!
1. Taking vitamin D on an empty stomach or right before bed.
Most people underestimate the importance of vitamin D. When we first brought my children home from Ethiopia we immediately went to the doctor to get checked for parasites and other unpleasant diseases. We found out their vitamin D was in the low 30's! Which is crazy since they lived on the equator and the toddlers played outside the majority of the time. With their natural dark skin, diet filled with grains and little fat, they too needed a liquid supplement.
One issue with getting your vitamin D levels checked is that your doctor may tell you to supplement with 2,000iu (which is too low to boost it much anyway) but do they tell you that it is a FAT soluble vitamin? Yep, it must be taken with food that contains fat, which on a keto diet shouldn't be an issue!
Also do not take vitamin D later in the day. It stimulates serotonin (a feel-good neurotransmitter) which can lower melatonin (hormone that helps you sleep). Serotonin and melatonin work together but compete. We want serotonin high in the morning and melatonin high in the evening to ensure proper sleep.
Click HERE to find a liquid D for children.
Click HERE to find a vitamin D for adults.
2. Taking Calcium for bone health and NOT taking Vitamin K
I work with many clients who have gone through gastric bypass surgery and the one supplement they are always told to take is calcium. I am really disheartened by this. I also find it sad how people diagnosed with osteopenia are told to take calcium.
When you think of bone health, your mind probably automatically thinks calcium, but there are many pieces to the puzzle of bone health. A large piece of the puzzle is that FATS make the mesh that calcium binds to! Skim milk has got to go!
The poorly absorbed calcium supplements stay in the blood and can cause calcification of the arteries. Vitamin K2 is essential for getting calcium from the blood INTO the bones. Want to guess where vitamin K2 is found??? Organ meat! Yep, organ meat. This is why I hide ground organic liver into our chili and meatloaf/meatballs, but we also (even my children) take a vitamin K2 supplement.
I used to have plaque on the back of my bottom teeth, but with Vitamin K2 it is 100% gone!Click HERE to fine a quality Vitamin K2.
3. Taking the wrong type of magnesium.
Do you know what type of magnesium is best for memory and Alzheimer's? HINT: It isn't magnesium glycinate:)
It is Magnesium L-Threonate: It is a very absorbable form of magnesium that helps relaxes vessels (don't buy magnesium oxide!). Magnesium L-threonate is especially good for brain function and cognition. Click HERE to find. 
Most people know they need extra magnesium but are you purchasing it from Target? That is going to be magnesium OXIDE which is poorly absorbed and will most likely give you diarrhea, this is what is in Milk of Magnesia.
Instead purchase Magnesium Glycinate which is very absorbable. I have only been able to find it online but some health food stores may carry it. Click HERE to find. 
4. Not supplementing with Zinc
Do you have white spots on your nails? Are you still having sugar cravings?  Do you sweat a lot? Do you have a thyroid disorder?
Mineral deficiencies are the stem of a lot of issues; cravings, headaches, depression… Zinc is depleted easily by the use of birth control and other prescription drugs. A zinc deficiency is a huge issue with PMS and salty cravings, or craving a bite of sweetness after each meal. You also lose a lot of zinc as you sweat and the thyroid is a zinc hog!
The average American consumes less than 10 mg of zinc per day, far less than what is required for normal sugar metabolism or the other functions of zinc in the body. Zinc is also essential for keeping a healthy immune system, building proteins, triggering enzymes, and creating DNA. Zinc also helps the cells in your body communicate by functioning as a neurotransmitter. A deficiency in zinc can lead to low thyroid, stunted growth, diarrhea, acne, impotence, hair loss, eye and skin lesions, impaired appetite, and depressed immunity. A zinc deficiency is a huge issue with salty cravings or craving a bite of sweetness after each meal.  I suggest 30-50mg at breakfast…please note that as you increase zinc, it can cause nausea so slowly increase. Start with 15mg a day for a week, and then double it the next week, increase again until you are at 50mg/day.  Click HERE to find a quality liquid zinc. 
5. Taking a poor quality Probiotic 
Do you have a picky eater in your home that only likes bland foods like butter noodles? They are most likely low in healthy gut bacteria. You have trillions of bacteria in your digestive tract. They are a major part of your immune system. A healthy lower intestine should have about 85% of "good bacteria" to prevent the colonization of disease causing organisms like salmonella or E. coli.When I ask someone if they take probiotics, I almost always get the response, "I eat yogurt." Yogurt only contains acidophilus, but that is only one of hundreds of friendly bacteria we need. Our bodies should have somewhere between 400 and 500 types of bacteria. And the type of yogurt is usually Yoplait Low Fat which has more sugar than a Kit Kat bar… that kind is not going to help here:)
Probiotics stop the growth of harmful bacteria which cause digestive problems (are you going #2??? You should every day!); they also improve digestion and absorption of vitamins; and enhance the immune system.The first 2 years of life are crucial for our long-term immune responses. Bacterial colonization patterns set up in the first years and continue to grow throughout our lifetime. The medications and foods that we give our kids totally affect this delicate balance. Probiotic supplementation promotes health in infants. They prevent eczema, diarrhea, diaper rash, and cradle-cap. They also decrease anemia and asthma. Probiotics lower the chances of food allergies and eliminate thrush.
Click HERE to see the supplements for babies and children.
In older children, probiotics have been found to reduce the severity and frequency of respiratory infections and prevent irritable bowel syndrome, diarrhea, and constipation. Kids with allergies, ADHD, Autism (entire Autism spectrum), Celiac Disease, Constipation, Diarrhea, Diabetes, Halitosis (bad breath), Eczema, Leaky Gut Syndrome can all benefit from healthy doses of probiotics. Acne would also be an indication of low good bacteria. Having a bought of diarrhea, taking an antibiotic, eating a diet high in refined carbohydrates and low in fiber as well as stress can all deplete a healthy intestinal flora. If a child has been on an antibiotic, it is extremely important to replenish the beneficial bacteria lost by taking a quality probiotics supplement. It improves digestion of proteins, carbohydrates and fats. It also promotes regular bowel movements.
A probiotic supplement helps increase serotonin. Click HERE to find the one I take daily (my kids also take THIS one). 70% of our immune system is in our gut. This is the best thing for anyone who is depressed or dealing with cravings should take.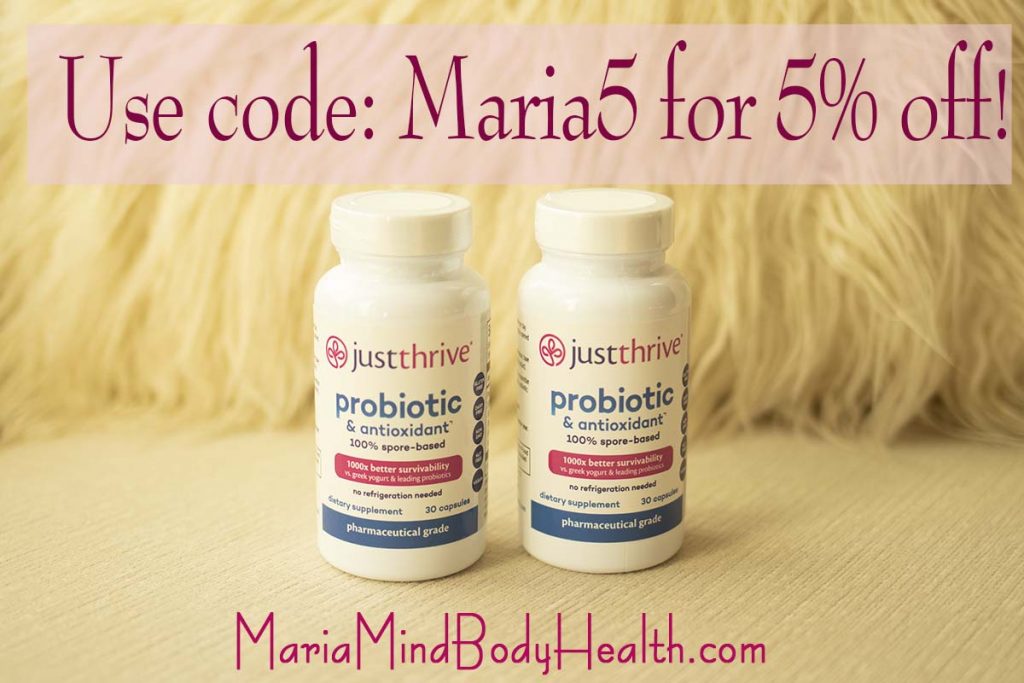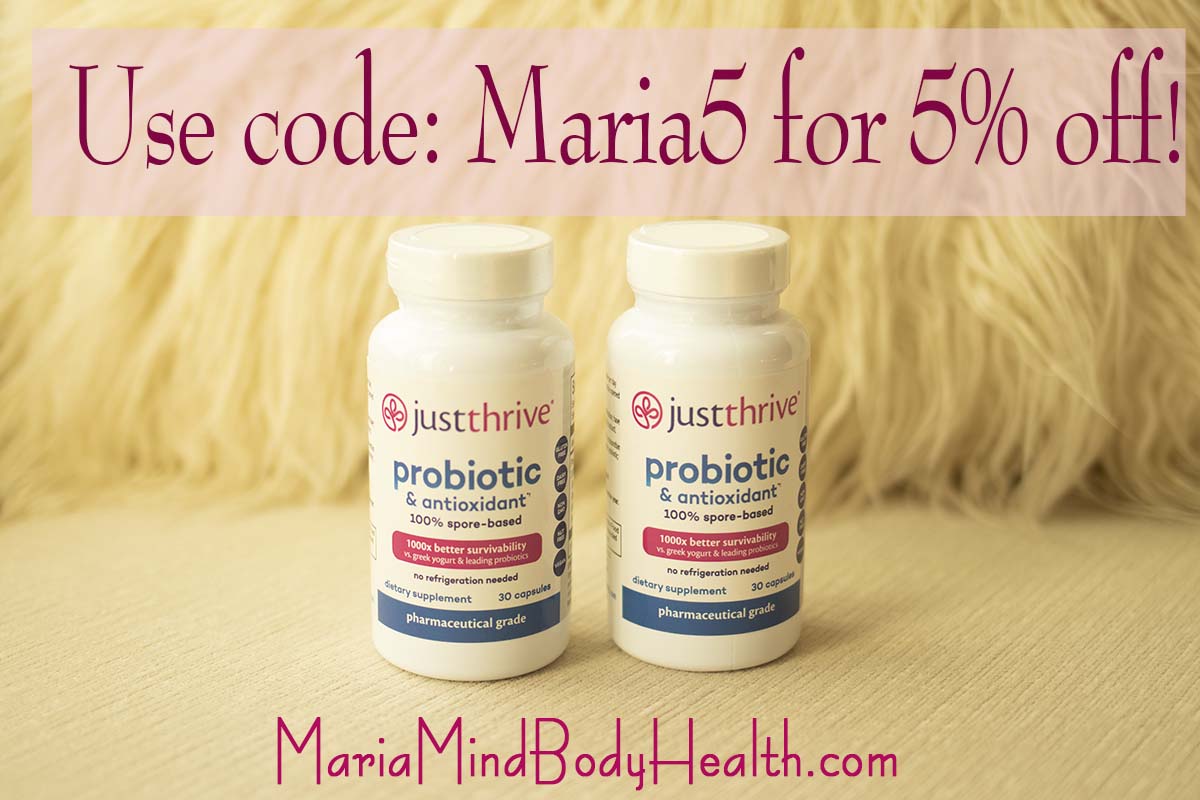 I also have a 2 hour class called "Healthy Families".  Just Click HERE to watch.
 6. Taking Glucosamine for Joint Pain
Do you know what "glucose" is? It is sugar! Glucosamine will increase blood sugar and cause more issues and inflammation that people realize!
Instead I recommend other things and one of which is OsteoVantiv. Take 1 cap of OsteoVantiv with each meal. It has been proven to be twice as effective as glucosamine and chondritin without blood sugar spike! Click HERE to find.
7. Taking Fish Oil
Omega-3's are Poly Unsaturated Fatty Acids (PUFA's) and become oxidized easily. Oxidation causes inflammation in the body which is the source of many health issues. Through a lot of research I have come to the conclusion (and this is new and going to be a big shift in the health community) that the PUFAs EPA and even more so DHA are oxidized at room temperature and in the body. So in supplement form, there is a lot of oxidation prior do ingestion (and after) which causes inflammation.
The best way to think about this is that PUFA's are very unstable and are easily oxidized by heat, sunlight, in the body, etc.  So this means that when you consume them you want to get the freshest possible source, cook it as little as needed (raw is best) and only get what your body needs.  If you eat excessive amounts, the extra will be in your body longer exposing it to more oxidative damage which causes more inflammation. This is why I no longer recommend fish oil supplements.  There is too much oxidation occurring prior to ingestion and the high doses result in more oxidation in the body. Read more HERE. 
8. Low Hydrochloric Acid 
Have you been taking acid blockers like Prilosec or do you have a thyroid disorder? You are most likely deficient in hydrochloric acid and not absorbing the nutrients your cells need.
A healthy thyroid produces stomach acid. If you are deficient in hydrochloric acid you can't absorb the nutrients for bone health and thyroid function. A helpful supplement would be HCL with pepsin 500-700mg caps before meals. You could be taking a "magic pill" and if you don't have enough hydrochloric acid, you wouldn't benefit from the "magic". So focusing on your digestion is step one. Metagest is a great product:  1 capsule of Metagest at breakfast, lunch and dinner: features betaine HCl and the proteolytic enzyme, pepsin, along with gentian root, an herbal bitter traditionally used to support digestion. Click HERE to find.
9. Taking Synthetic Vitamins
For example let's look at Vitamin B1 (thiamine) which I often put my clients with Hoshimotos on. Its main responsibility is to change carbohydrates into energy and it also helps with the digestion of proteins and fats. Thiamine is necessary for proper release of hydrochloric acid in our stomachs, which is required for proper protein digestion. Most people with Hashimoto's have low stomach acid or do not release any stomach acid.
It really is important to get it from a natural source! Let's look at the difference:
Natural THIAMINE  is created by plants and bound to phosphate. Absorption releases the thiamine using specified enzymes that target phosphate.
Synthetic THIAMINE is made from ammonia, acetone, coal tar and hydrochloric acid. It is far less absorbable because it is not bound to phosphate. It is not like a plant-based vitamin; instead it is crystalline in structure; which most synthetic vitamins are. Crystals in our blood stream sounds as bad as it really is. They cause damage and buildup where it can cause damage as well as pain such as the joints.
10. Taking Iron without knowing your Ferritin Number
Do you crave chewing on ice, have a bit of anxiety, yet low in energy? You could be low in iron. Gluten has many bad side effects, one of which is how well you absorb iron. Iron helps to carry oxygen to the mitochondria of your cells, which is where fat burning occurs.
If you get a hemoglobin test done and it comes back "normal" you could still be having absorption issues, which is why I require a ferritin test for my clients instead. This test shows me if the iron in your body is getting INTO the cells. If for some reason your hemoglobin is "normal" and your ferritin is "low" I would recommend a 100% elimination diet of gluten. If you are working out a lot, eating low carb and still aren't losing weight, I would get your ferritin checked. Losing weight is all about fat "oxidation"… when you inhale you carry oxygen through the hemoglobin to the mitochondria of your cells, where fat is burned. BUT if you don't have any iron in your cells, you aren't getting the oxygen to the mitochondria. Even though iron numbers may come back fine, this means that you are consuming enough iron in foods, but it isn't getting into the cells… which means there is a food sensitivity inhibiting you from absorbing it.
A few things that deplete you of iron:
1. Heavy menstrual cycles
2. Loss of blood (injury/surgery/pregnancy)
3. Food allergy (damaged intestines/leaky gut)
4. Heavy exercise (running)
5. Not eating red meat/sources of iron
Now, there are 2 different types of iron:
1. Heme iron: form of iron that comes bound to heme proteins and is easily in your digestive tract.  (found in Red Meat)
2. Nonheme iron: form of iron not bound to heme proteins, less easily absorbed. (found in spinach and other plant sources)
If you would like more help with increasing iron please contact me for a consult. Adding iron in without knowing your levels is a bad thing and will cause harm.
LEARN MORE
If you would like to learn more on how to heal from acid reflux, migraines, joint pain, fibromyalgia, weight loss or other questions on supplements, check out my supplement class or my supplement plans. Click HERE to view.