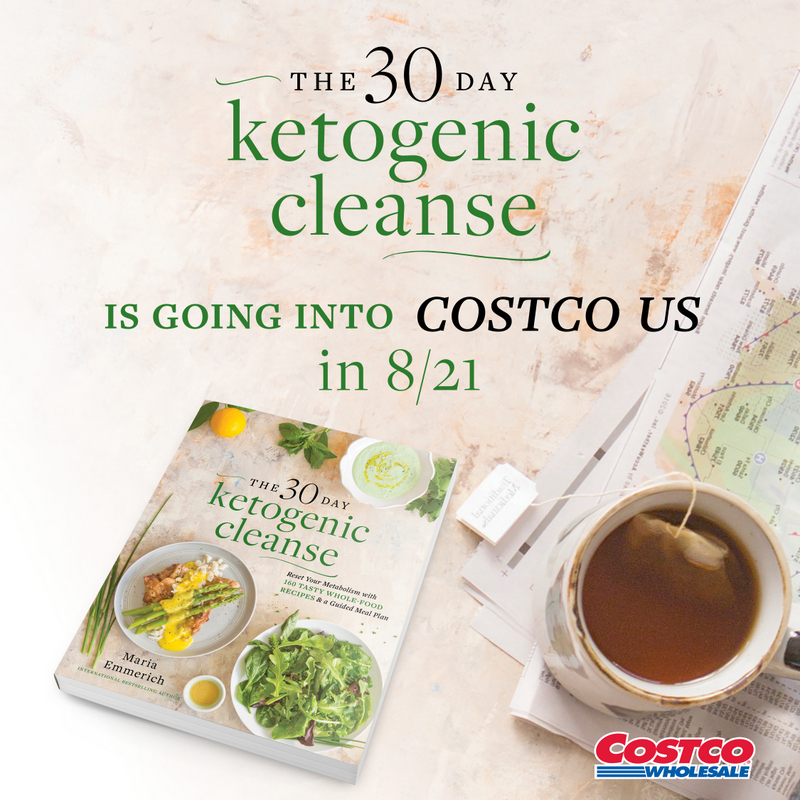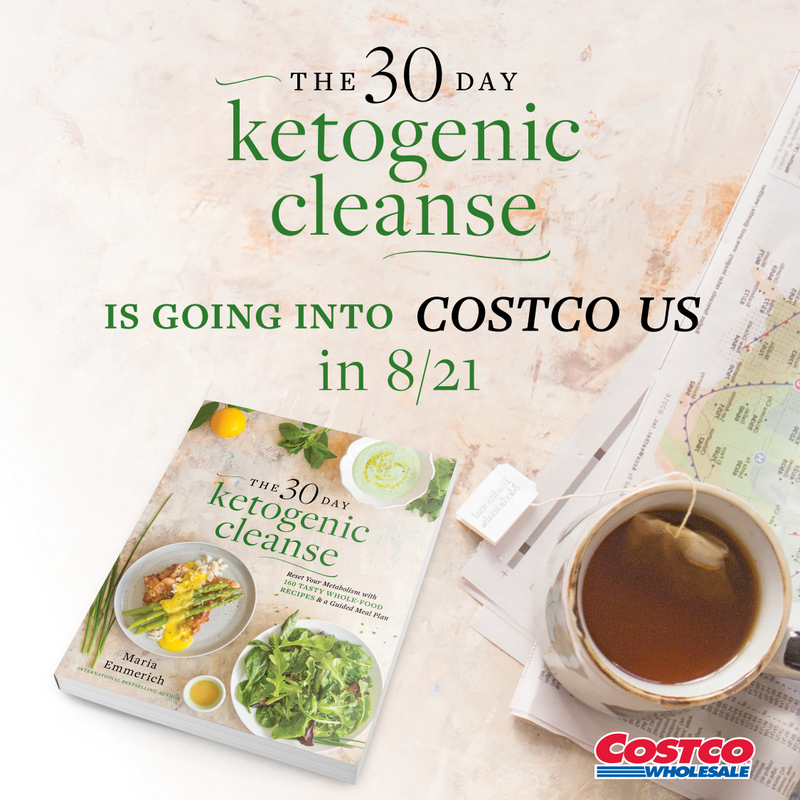 I am so grateful that Costco has been enjoying my keto cookbooks so much that they decided to carry The 30 Day Ketogenic Cleanse in their stores across the US!
It is crazy to think about how different my life was not too long ago. I like to think of life like waves of the ocean; everyone has high points as well as low points. I have learned to accept the low parts of the wave to have gratitude for the high waves. The hardships in my life have pushed me into becoming the person I am today. I didn't let the hardships take me over, I struggled out of the cocoon and it made me a butterfly with strong wings. And for those struggles I feel gratitude every day for many people in my life.
I am grateful to my love and best friend, Craig. Who never complains even though I often mess up the kitchen as soon as he cleans it. He has also been a huge part of my books. You can thank Craig for making the very detailed meal plans, grocery lists and adding in nutritional information, as well as making the charts in The 30 Day Ketogenic Cleanse.
And as a special bonus for everyone with the 30 Day Ketogenic Cleanse cookbook, we made a 28 day bonus meal plan here!
I am also grateful for my boys Micah and Kai who love to help me in the kitchen. Even though it takes twice as long to get dinner on the table when they help me, it is totally worth it. When we had to put our adoption on hold I was completely devastated, but I remember my mom telling me that my children just weren't born yet… I cry as I write this because she was totally right. These two boys were meant for me!
I want to express my gratitude to you, the reader! I can't thank you enough for all your love and support through my journey!
If you want to see inside The 30 Day Ketogenic Cleanse book, check out this video I made:
If you are not a Costco member, you can click HERE to find The 30 Day Ketogenic Cleanse on SALE today!

TESTIMONY OF THE DAY
"Hi Maria! Just a quick note to say thanks for committing so much of your life to helping people, and I am eternally grateful to be a recipient of your knowledge and experience.
After studying a couple of your book KETO: The Complete Guide to Success on the Ketogenic Diet and completing the personal health assessment with supplement recommendations that you sent me, I started my Keto journey on May 18. At almost 3 months, I am down 35lbs, and many inches. One and a half weeks into it, my constant leg aches were totally gone! I was sure that the constant aches were from 40 years of nursing and being on my feet for long shifts, being overweight and getting on in years. But now I know it was sugar, inflammation and poor gut health. I made the investment into all the supplements, oils, etc you recommended, and I eat bone broth regularly. My mental clarity and sense of well-being are just amazing. My baseline glucoses had run 110's to 120's the last several years, and now they are 90-100. I am excited to recheck my liver studies in October. My HDL and LDL have always been good, but my trigs and cholesterol were on the high end of normal.
I keep my Keto diet pretty basic, and review the principles weekly so that I stay on track. I now have several of your cookbooks and am so appreciative of all the great options and ideas.
All in all the journey thus far has not been difficult, and I believe it was because my heart was ready, and I was introduced to Keto and to you at just the right time! I value your knowledge and insight of physiology so much.
I have much to be grateful for and I look forward to continuing my Keto journey forever… one day at a time:)
Thanks again, Bev"
Most people I consult are doing keto totally wrong. Get fast results with the my NEW Keto School!