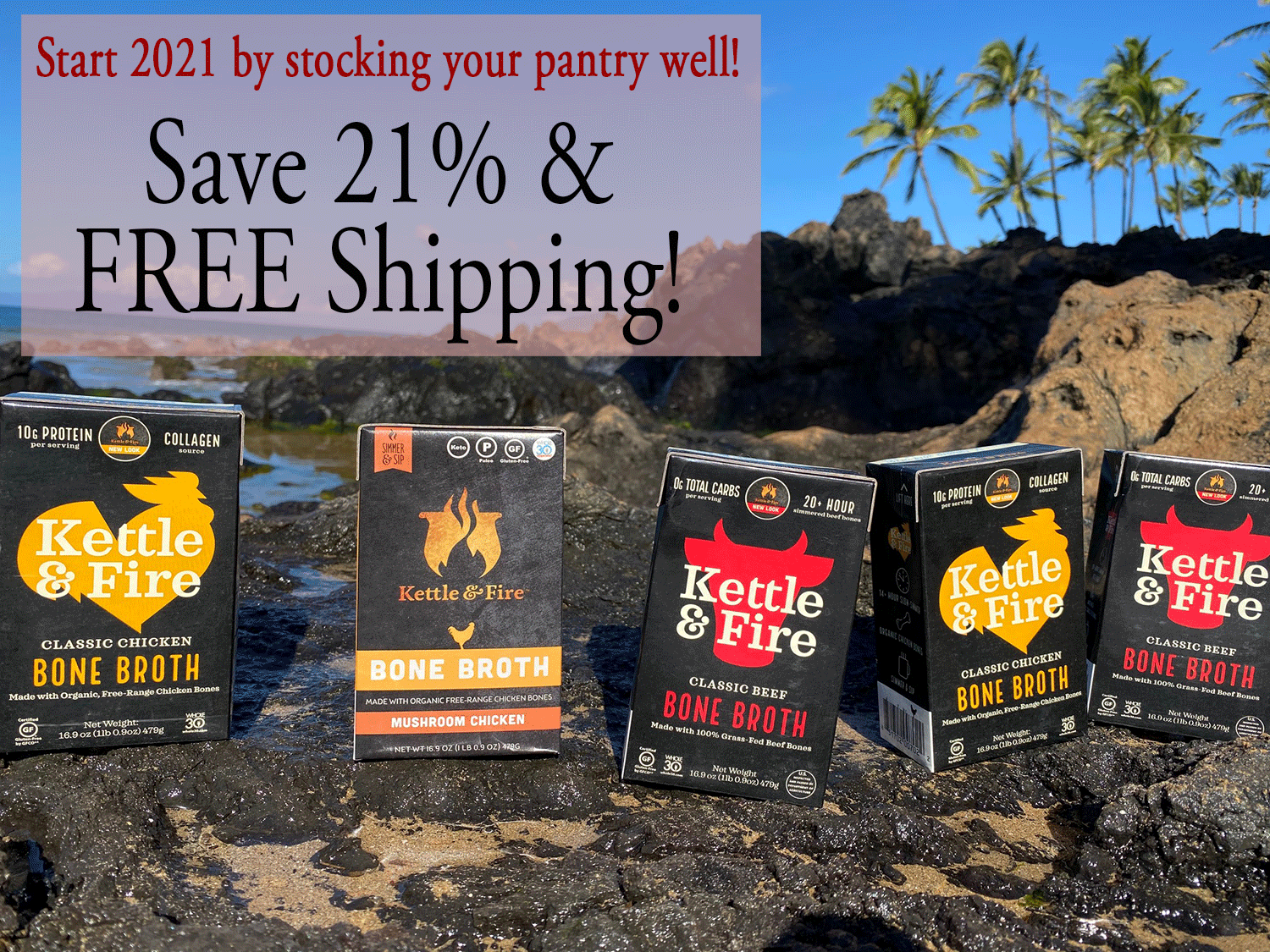 I have GREAT news!
Kettle and Fire is offering a very special sale to my readers!
You can now get Kettle and Fire for kicking off a healthy 2021, save 21% + get free shipping this week only. Use THIS LINK and coupon code 21JUMP to save.
I am always trying to simplify my life! Most of you know that I despise going to the store and I get everything mailed to my home! I love that I don't have to waste time driving to the store and waiting in line! I love that I can stock up on foods that will keep me healthy. I also love that I don't have to be exposed to germs.
That is why I LOVE Kettle and Fire Bone Broth! And I love it even more when I can save up to 21% off their bone broth!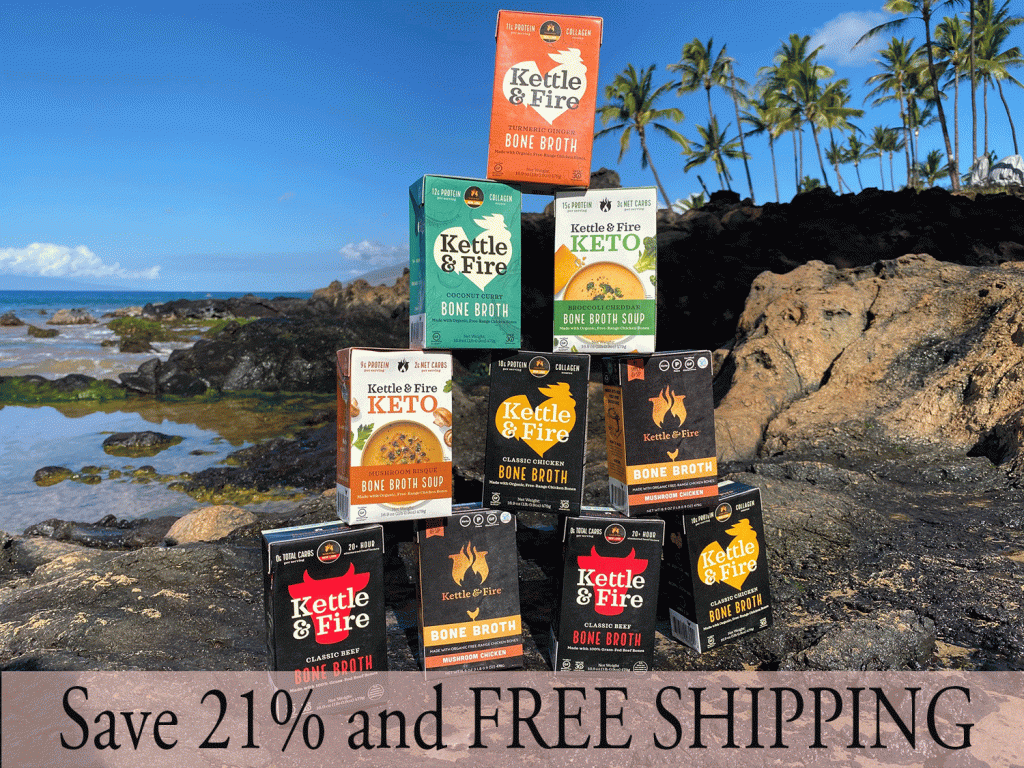 I once would make homemade bone broth every week, but I didn't like the way it made my house smell and I didn't like how it heated up the house.
Now, when I make my recipes, I just open up a box of Kettle and Fire bone broth! I feel happy that I am using a quality bone broth that uses only the top quality ingredients to I know I am feeding my family well!
Now that you know all the benefits of bone broth, what are you waiting for? Kettle and Fire bone broth is delicious and comes in a variety of flavors!
Best thing about this deal is you don't have to leave your home, it delivers right to your door. Stock up now before supplies get limited.
"Bone broths are one of the most nourishing foods. Bone broth is so medicinal that if I could bottle up into a pill, the pharmaceutical companies would be broke. Because broth can be regarded as a liquefied form of the important components of bones, the medicinal benefits of bone broth are attributed to the exceptionally high levels of minerals and amino acids. In fact bone broth can be considered both a high quality multi-mineral and collagen supplement."