KETOGENIC DIETS FOR GALLBLADDER HEALTH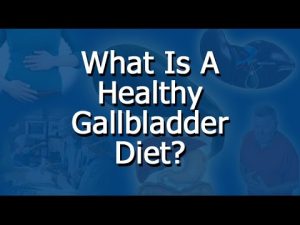 A question I get almost daily is: "CAN I EAT KETO IF I NO LONGER HAVE A GALLBLADDER?"
I just did an interview for a popular newspaper and she asked if someone can eat keto if he/she has their gallbladder removed.
The common bile duct, which still remains after the gallbladder is removed, takes over a lot of the function of the gallbladder when it is taken out. That is why you can have your gallbladder removed and not totally fall apart by not being able to digest any fats. Coconut oil is very good for someone without a gallbladder because it doesn't require bile acids for absorption. All MCT (medium chain triglycerides) are like this. You can also use dandelion and ox bile to increase bile production.
So eating keto is great for someone without a gallbladder.
TESTIMONY OF THE DAY
"Hi Maria! I have been following you on Facebook for a while. A year ago, I was diagnosed with Type 2 diabetes. My A1C was 10.7 and my fasting glucose was 231. My doctor said it was considered out of control and told me he couldn't let me leave his office without medication. I had been following you for about 6 months at that point and knew if I changed my habits I could reverse this. So, I begged him to give me 30 days to show improvement. He very reluctantly agreed.
I went straight home got on the computer and on your site. I purchased your supplement plan for diabetics, plugged my info into the Keto calculator and made myself a meal plan for the week. 

30 days later

 my A1C dropped to 7.6 and my fasting glucose was 113. My doctor could not believe his eyes. He then gave me 90 more days to see what I could do. 

90 days later

 my A1C was down to 5.2 and my fasting glucose was 94. He was dumbfounded and asked me if I could teach his diabetic patients what I was doing (I gave him your website for reference).
I just went in 

on Tuesday

 for my annual checkup. I have been following the Keto diet for exactly a year. My A1C is 5.0 and my fasting glucose is 80. I have lost 45 pounds. Even though I did not purchase a meal plan or consultation, I have several of your books and I use your website and your Facebook page regularly. I just wanted to thank you. I appreciate everything you do and all the information you have available for free on your website and your Facebook page. My husband has benefited from this change in our diet as well. He's lost 115 pounds! Thank you again! Trina Nonis (I've attached a before & after photo)" – Trina
Get started on your path to Healthy Healing today! Click HERE to get started!