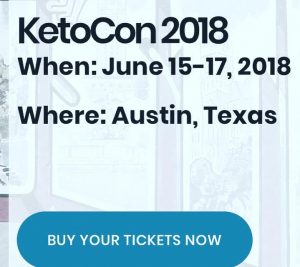 Join me this June at the coolest keto event in the coolest town; Austin Texas!
Click HERE to read more and to get tickets!
Do NOT miss out on the largest Keto event of 2018! Come and listen to the top keto experts teach you about ketosis and how to fuel your body!
Not only will you get to hear me, but my amazing husband will be speaking too! He is finally starting to heal from Lyme's Disease and is going to do an awesome talk on ketosis and nutrient density. He once spoke to large groups in the engineering world and he is now going to teach you the science behind keto and why it works!
You know what this means… I am going, Craig is going… that means my two little boys will be at KetoCon too! Meet all of us!
We hope to see you all there!
If you can't make this Keto event, click HERE to see where I will be speaking this year!