Keto Retreat to South Africa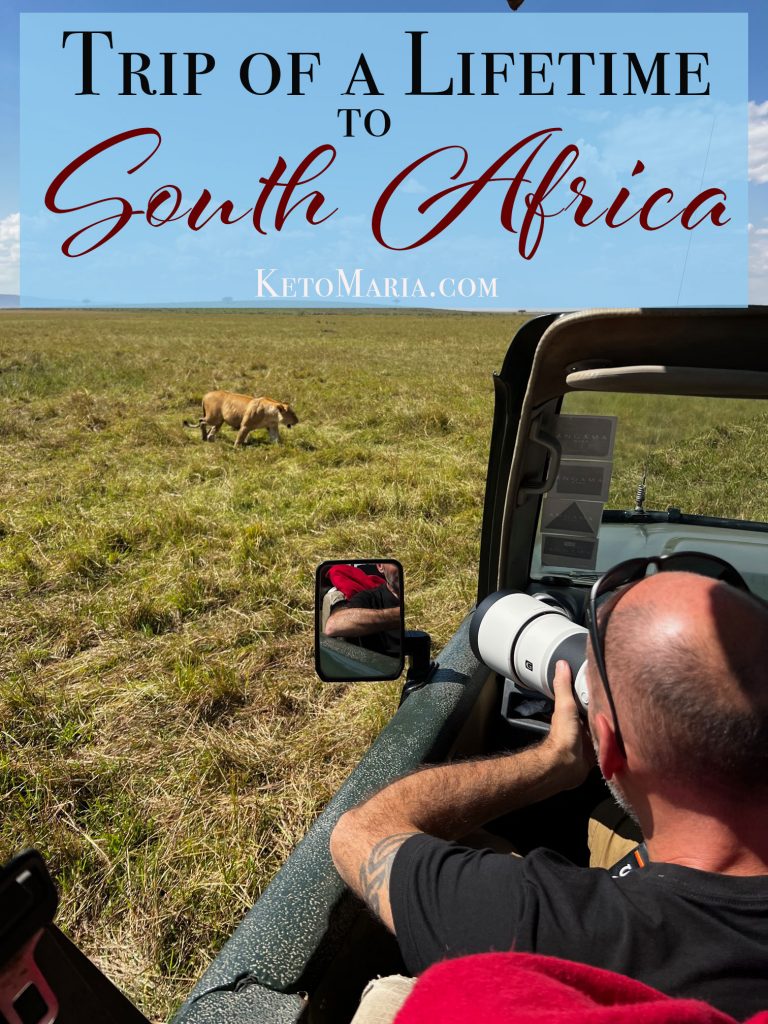 You are invited to join me this November in South Africa and TODAY is the first day to register!
The first 8 people SAVE $100!!!
Come on a trip of a lifetime where we will dine together and make friends for life while we explore the wild of South Africa! Craig will be joining us too! He is a professional photographer and will teach you how to take the most amazing photos of the wildlife!
There's NO JUDGING on any of my keto retreats. If you do not want to eat keto, no one will mind, however, if you want to eat keto or carnivore, you will have the opportunity to have the most delicious keto food!

ADVENTURES ON MY SOUTH AFRICA TRIP
Optional: Swimming with Sharks
Snorkeling with Seals
Monkey Safari
Stand Up Paddle Boarding
Meerkat Safari
Sunset Big 5 Safari
Zipline along Waterfalls
MUCH MUCH MORE!
Hurry! This trip will sell out FAST!
Go HERE to learn more about my Keto Retreat to South Africa!