Keto Italy Trip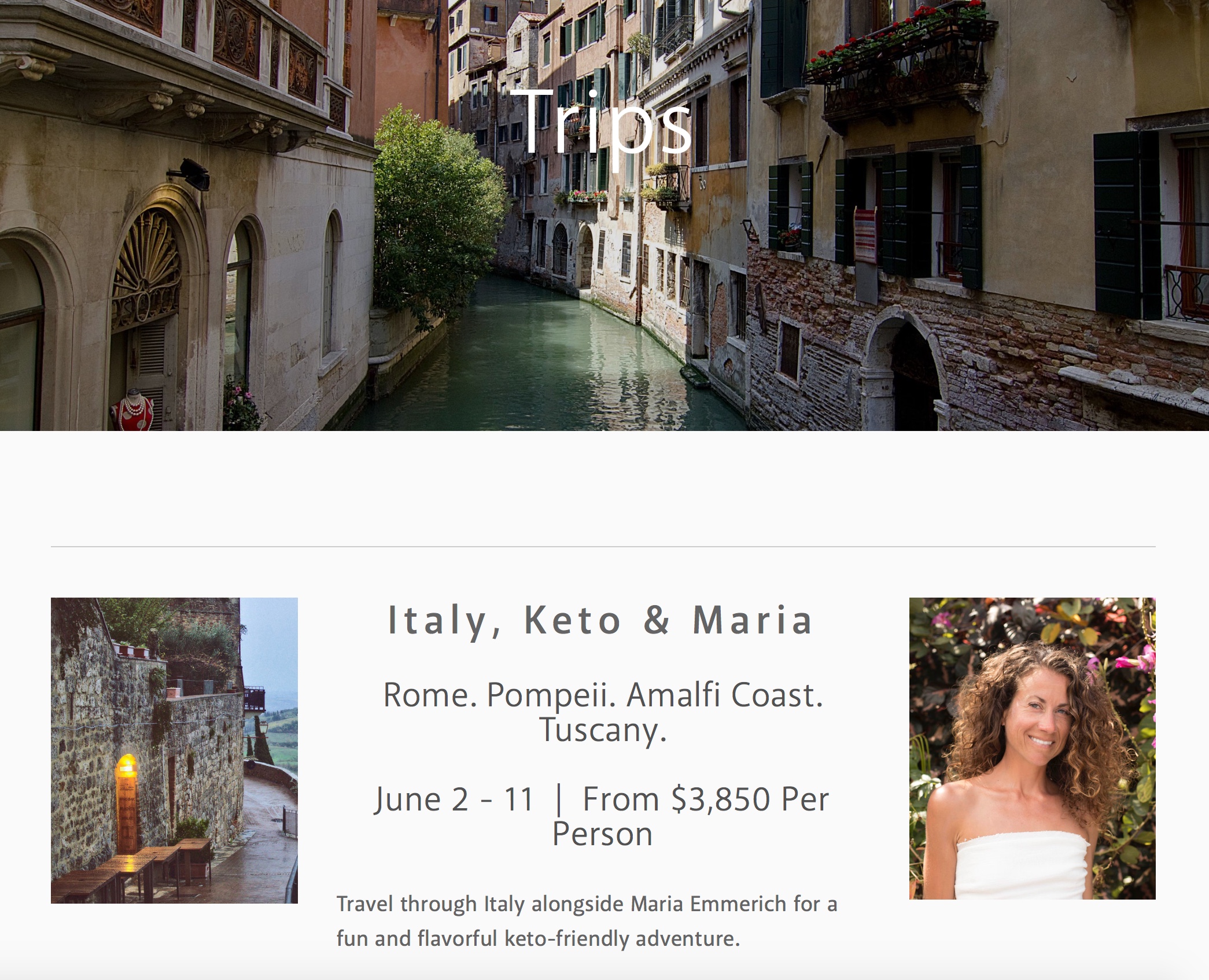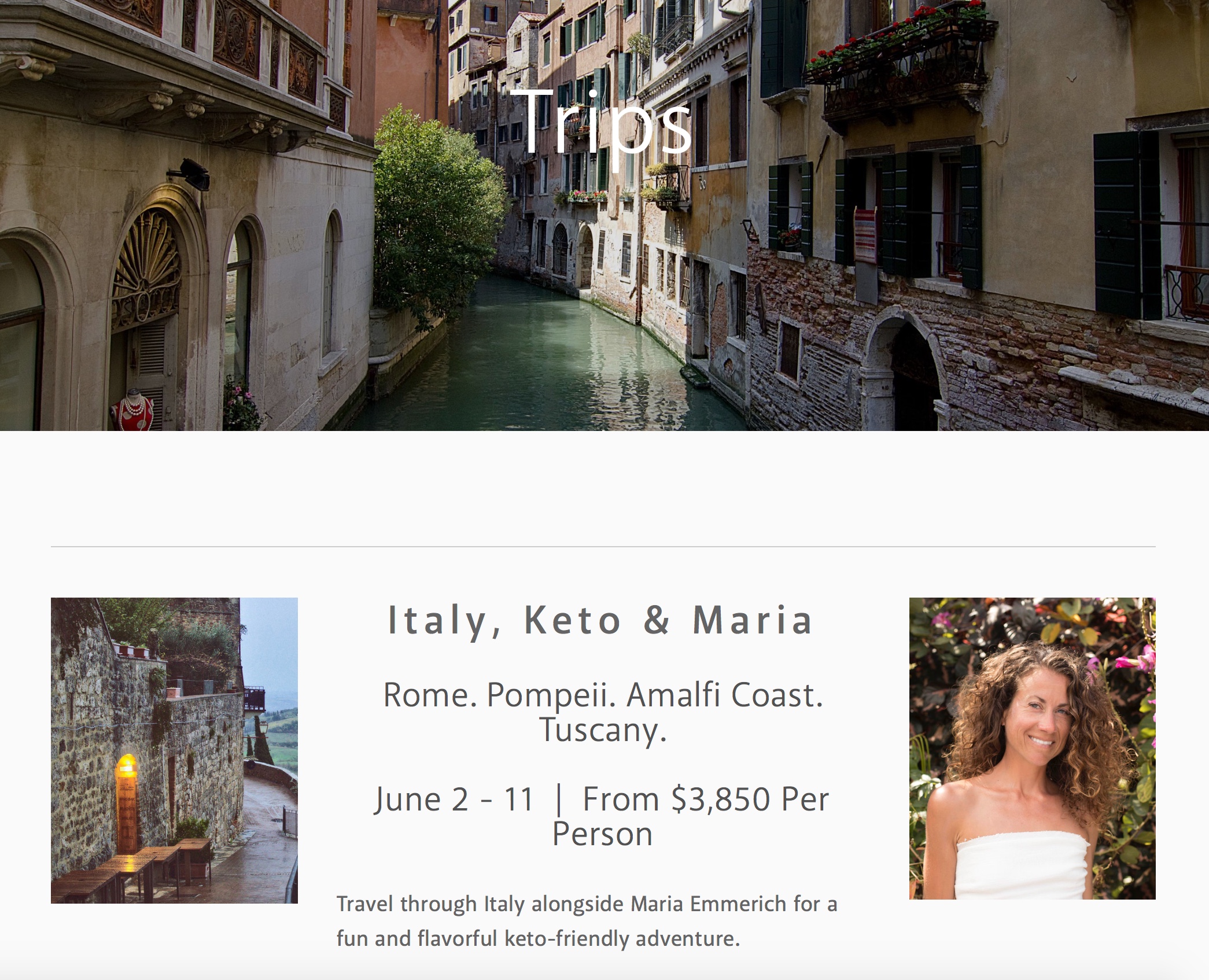 I want to invite you to the most amazing Keto Italy Trip! My favorite movie has to be Only You with Marissa Tomai. Ever since I saw that movie, I wanted to go to Italy! I woke up to a message from a lovely woman named Giuliana who owns a travel company and she invited me to be a speaker on a trip to Italy. It all came together so smoothly it was written in the stars or "Destin0" (like they say in Only You)!
This is going to be a very special Keto Italy Trip! Giuliana is from Italy and travels there often. She started a travel company after she was continously approached by friends who wanted to see Italy through her eyes. I feel like kindred spirits with Giuliana because she finally listened to her life's calling (like I finally did) and she runs this company with the help of her family (like I do with Craig). Talking with her has been such a joy, you will fall in love with her too!
This trip to Italy is not just any trip, Giuliana has VIP passes to all of the best places to see. Instead of standing in line for hours to get into the Vatican, you will be able to go right in!
I am gifting you a SPECIAL offer if when you sign up and under the trip you choose you go to "HOW DID YOU HEAR ABOUT US" and you select "Maria Emmerich" I will send you a fantastic keto gift before we depart. But you must select "Maria Emmerich" in that section. See below for how to:

"Italy, Keto and Maria"
When: June 2 – 11, 2018
8 nights / 9 days + 1 day of travel on June 2, arrive in Italy June 3
LIMITED SPACE: SIGN UP EARLY: Only 44 to 46 people.
HIGHLIGHTS: VIP Entrance to Vatican museums, the Sistine Chapel, St. Peter Basilica, Pompeii, Capri, etc. with local guides, a boat tour around Capri, demonstration on how to make mozzarella cheese in the middle of a nut tree grove. Tour all day through the Amalfi Coast, including Positano, Amalfi, Ravello and Villa Cimbrone….. so beautiful, I can't even describe it! Travel to Florence and stroll through the city. As well as Keto Talks given by me throughout the trip!
Remember to click Maria Emmerich on "How Did you Hear About Us" for your FREE gift!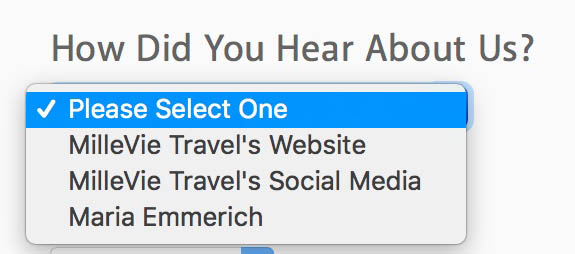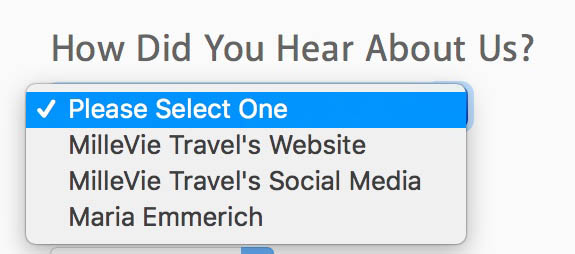 I look forward to traveling with you!