Keto Italy Trip
Traveling to Italy has been a dream of mine for decades! Never have I ever believed I would have such an opportunity and to be able to go to Italy every year is beyond my dreams. Not only traveling to Italy, but traveling with Giuliana and Rosanna of MilleVie Travel is the most amazing Italian adventure you could ever imagine! Giuliana and Rosanna are Italians, who now live in California, that know all the secrets to this amazing place! As you can see, everyday is packed with beauty, enjoyment and fun! Thank you to Giuliana and Rosanna for asking me to teach Keto while traveling the most beautiful place!

Day 1
I left my favorite humans Friday afternoon to go on a trip of a lifetime! It gets harder and harder to leave my boys. I feel whole when we are all together. But I also knew that an amazing adventure was just around the corner.
I flew overnight, which I love, into the beautiful city of Naples, Italy. It was my first time in Naples and just like the rest of Italy, it immediately displayed her beauty!
Giuliana had a private driver waiting for me at the airport to drive me to Sorrento, which was about an hour drive. The drive along the Coast is breathtaking. I should have taken a nap in the car, but there's too much to see!
The little town of Sorrento is so magical. My hotel is right on the cliff overlooking the ocean. It's unbelievable! I needed to keep moving or I was going to fall asleep so I put my running shoes on and explored the town by foot! I ran into a farmers market which is one on my favorite things! Only in in Italy will you find a farmers market that also sells animals!
At 5pm I started getting tired again so I walked down this creepy tunnel that led me to the beach. I jumped right in and the people around me thought I was crazy. It was cold but I love that! I only hope you all get to join me someday!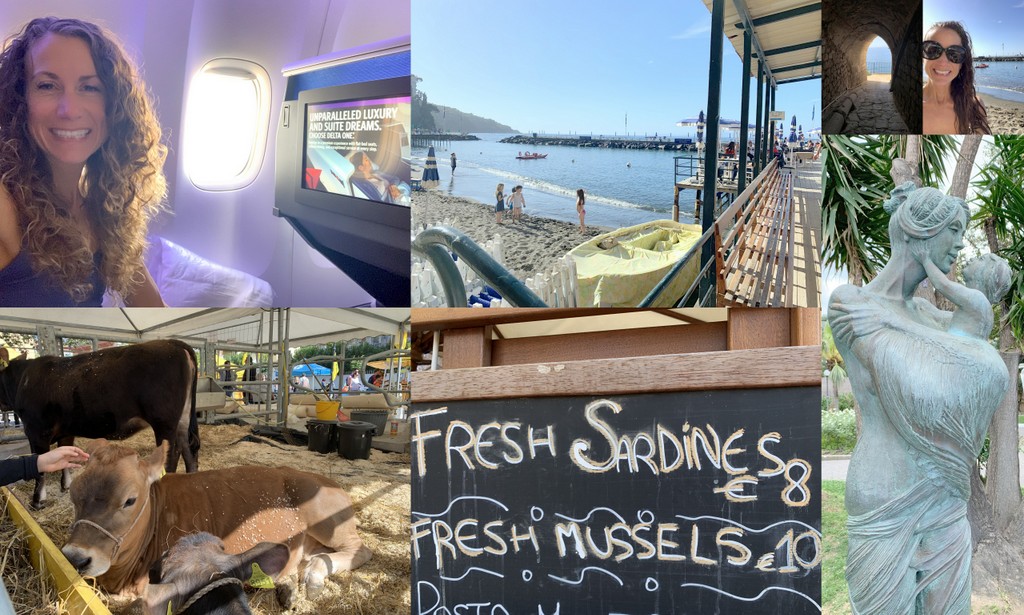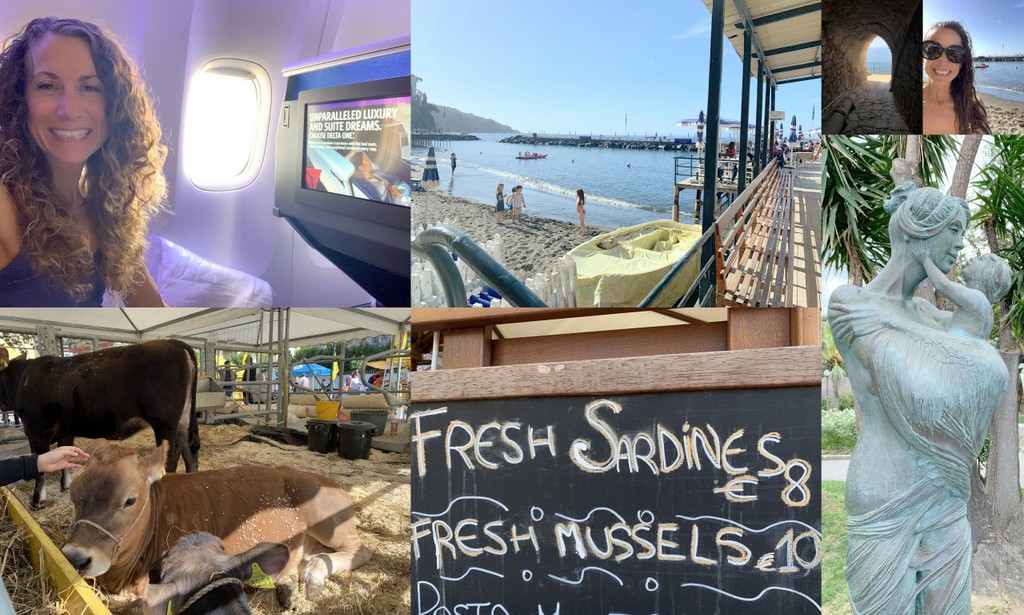 Day 2
Today I had the day to explore which started with an early morning jog. I love running through cities before the world wakes up!
I did find it interesting that most places were closed (especially early on a Sunday) except… wait for it…. Gelato shops!  They sure love gelato here! I think there's more gelato shops than people!  Now, we just need to start a Keto gelato shop!
Once I got back, I had a wonderful slow breakfast overlooking the Sorrento Coast! But someone needs to teach Italians what good bacon is… no flabby bacon please!
I wondered into beautiful churches, walked the city and visited the farmers market. for so long, before I knew it, it was time to meet all of my Keto friends for a special dinner!
Dinner was a short walk to a quaint restaurant.
Now I'm exhausted and looking forward to tomorrow! Our private tour of the island of Capri! Last year I cried tears of joy when we arrived! I never thought a small town Wisconsin girl would be able to travel to such amazing places of the World!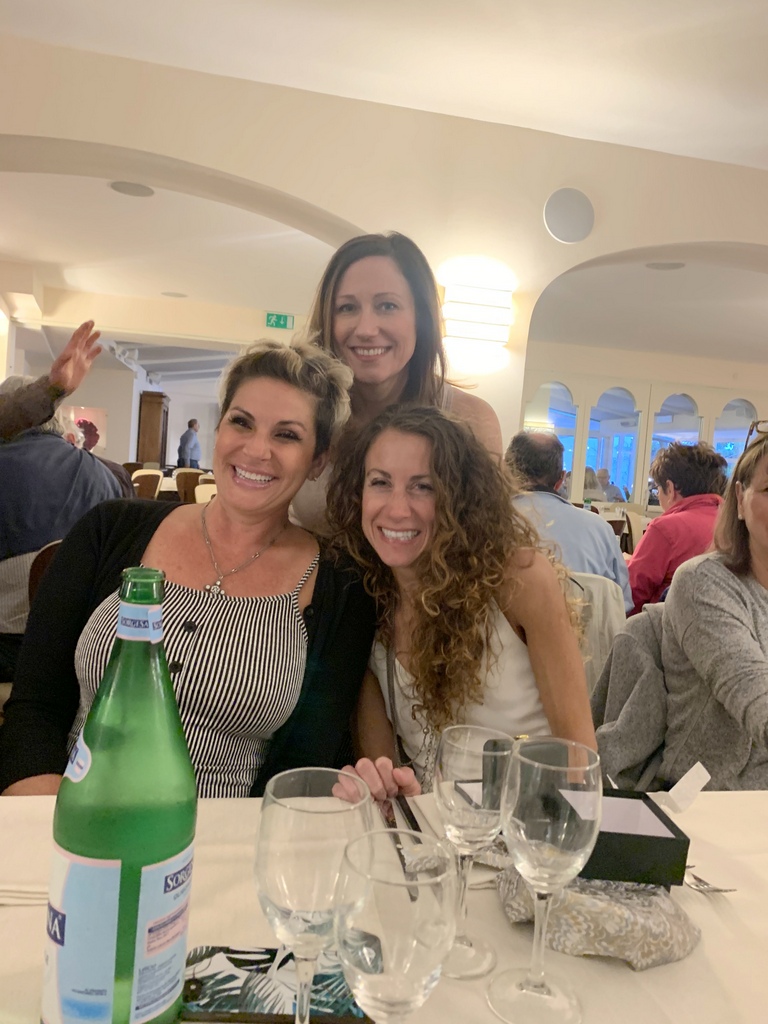 Day 3
Today was an early start with a boat ride to the island of Capri! The boat ride provided me time to visit with some of my new Keto friends. The guide we are traveling with was the guide to Jennifer Aniston!
Once we arrived on the island, we took a bus ride to the top Anna Capri and we had a lovely surprise! We took a ski lift to the very very top which was miraculous!!!! So peaceful and magical.
We went to central Capri and explored a beautiful garden. Afterwards, I wandered into Parfumi di Capri to find a special perfume for my mother. They make the perfume right in the store I was in; using only natural scents.
We took the boat back to Sorrento and enjoyed wandering the city until bedtime and watched a beautiful sunset from my balcony! Tomorrow is Positano, Amalfi and Ravello!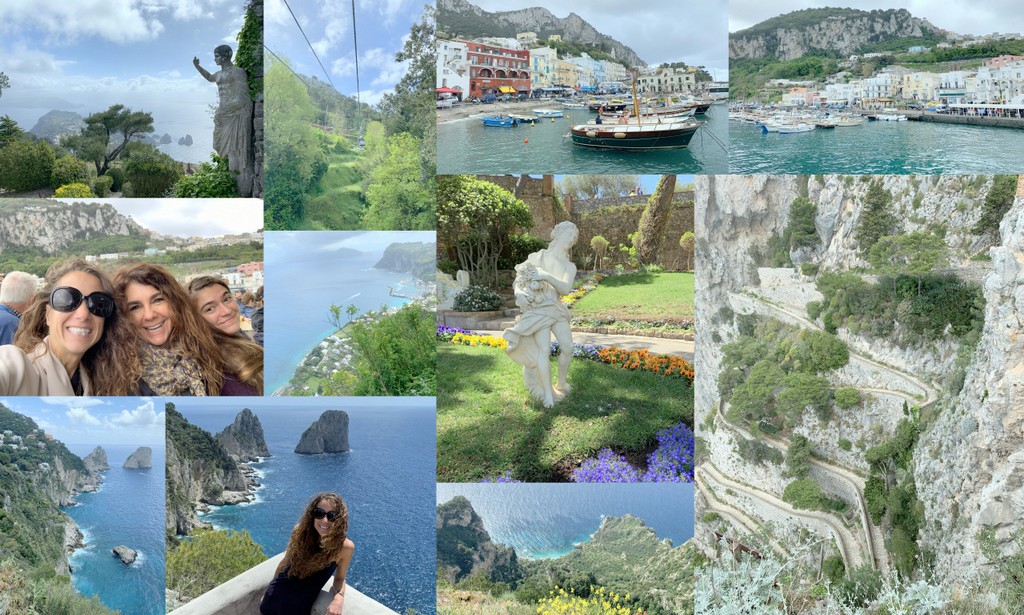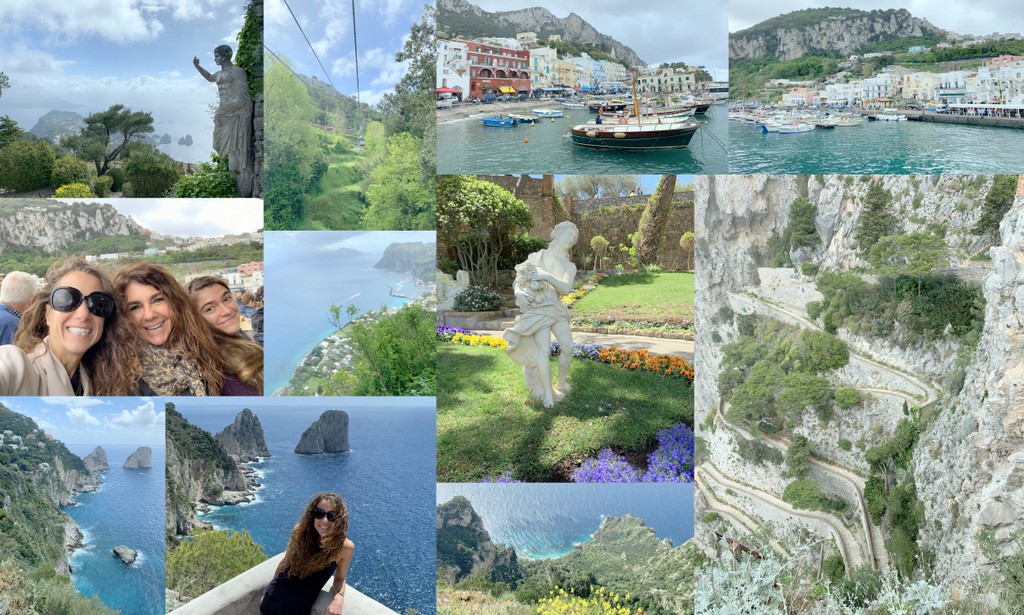 Day 4
Today started with a lovely run in Sorrento. I ran past the most beautiful lemon tree spot!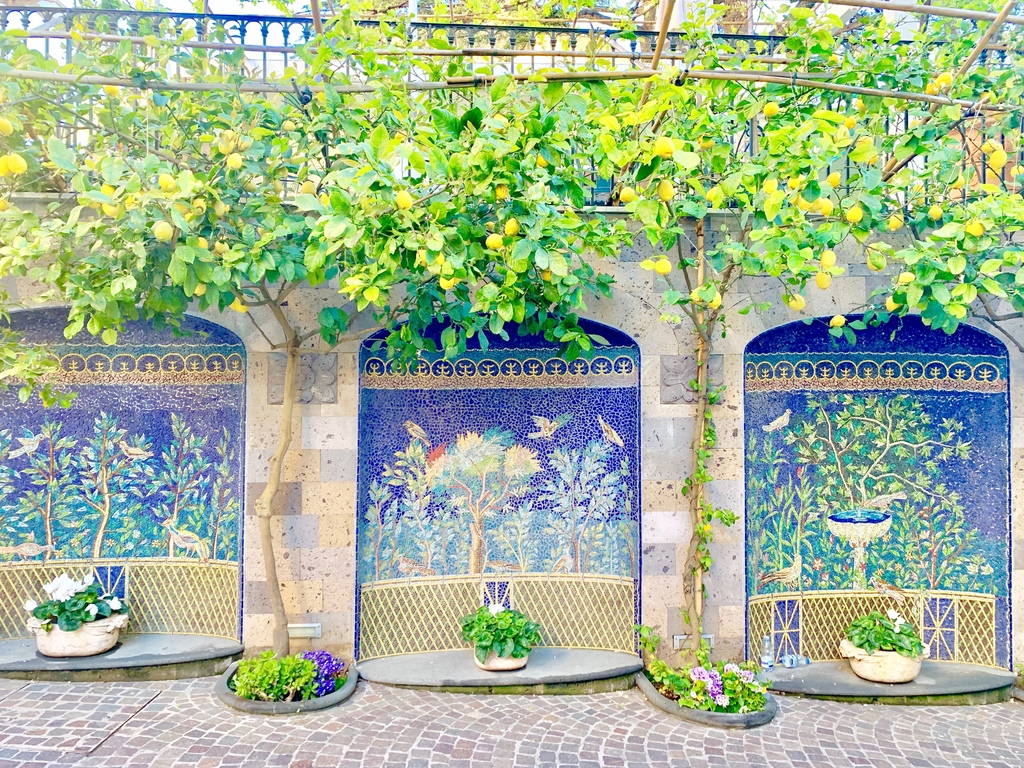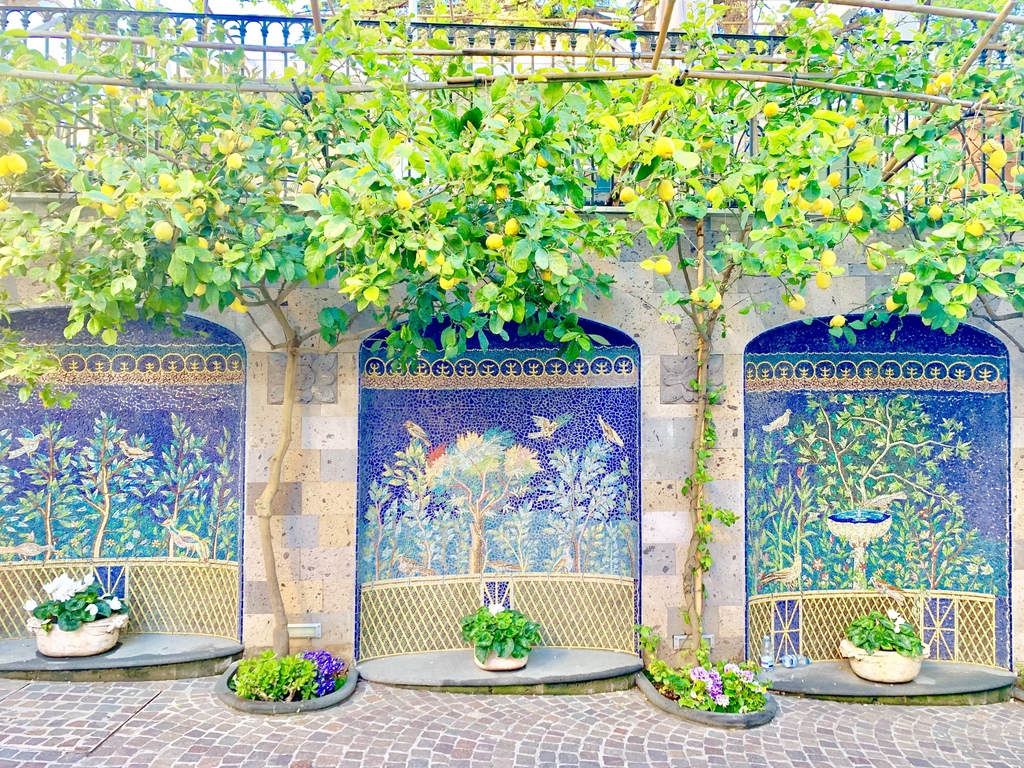 I ordered 2 omelets and finished them both, I was quite hungry today. I'm sure it is because I haven't slept enough.
We gathered on the comfy bus and made our way to Positano which is a stunning village! I taught my Keto tips on the bus as we traveled to each village!
As we drove into Positano, we saw donkeys on the street. The village is so extremely steep, they either use helicopters or donkeys to transport things. Donkeys are obviously more economical… but in high demand. You must book the donkey company months ahead of time!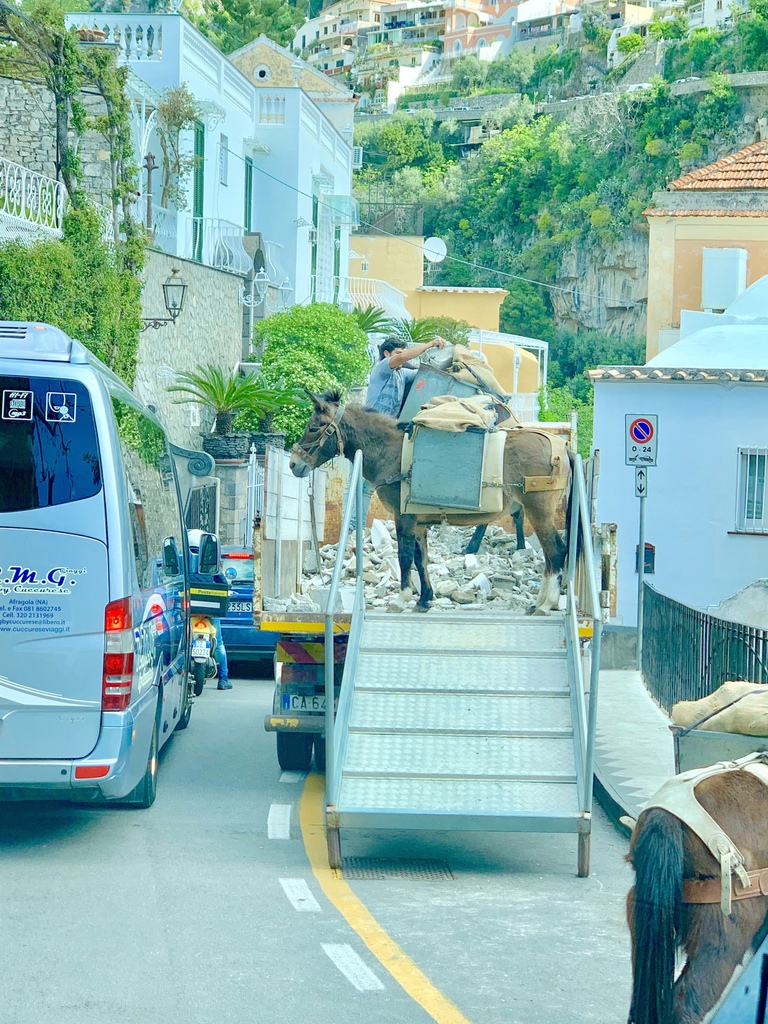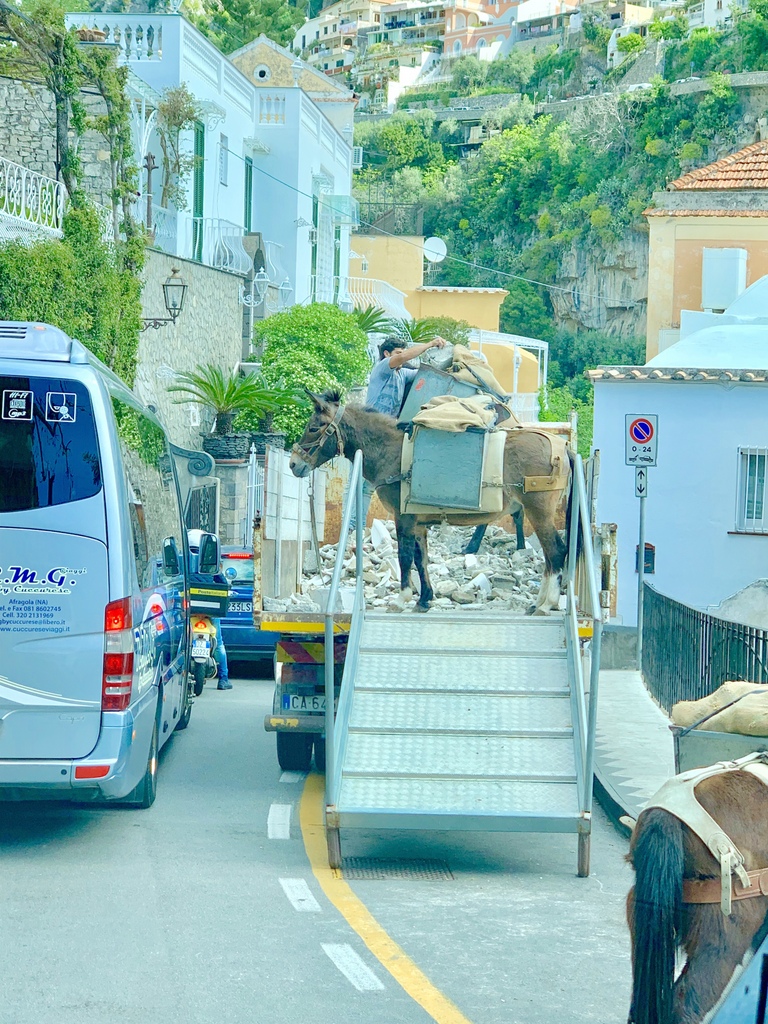 We walked to the beach of Positano together and explored the coast then I had fun wandering the city with my new friend Melissa! This cute village is where my favorite movie Only You was filmed (when Marissa Tomei tries to meet Damon Bradley). Under the Tuscan Sun was also filmed here (the pink hotel in my photos).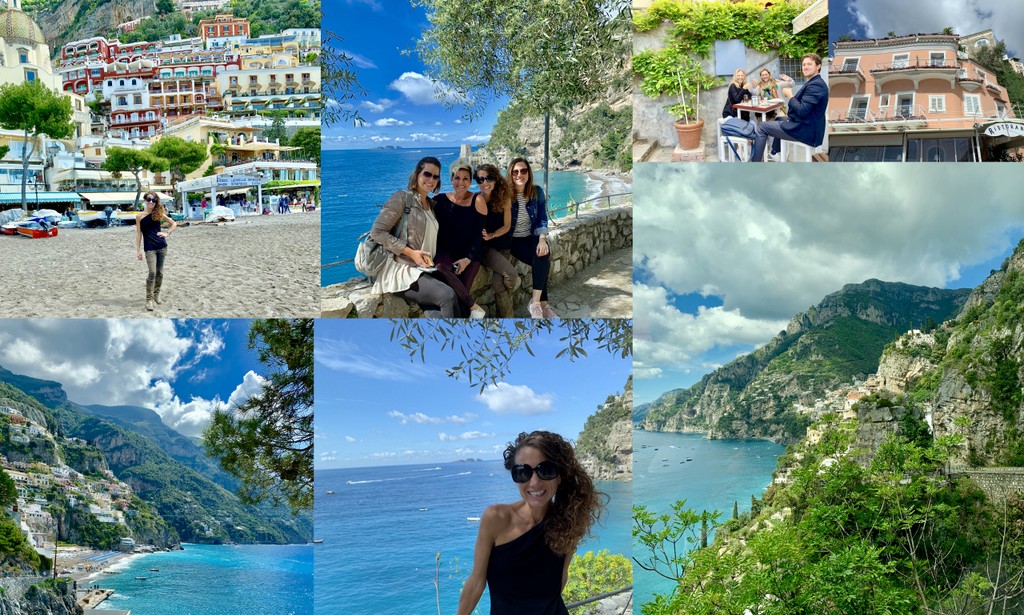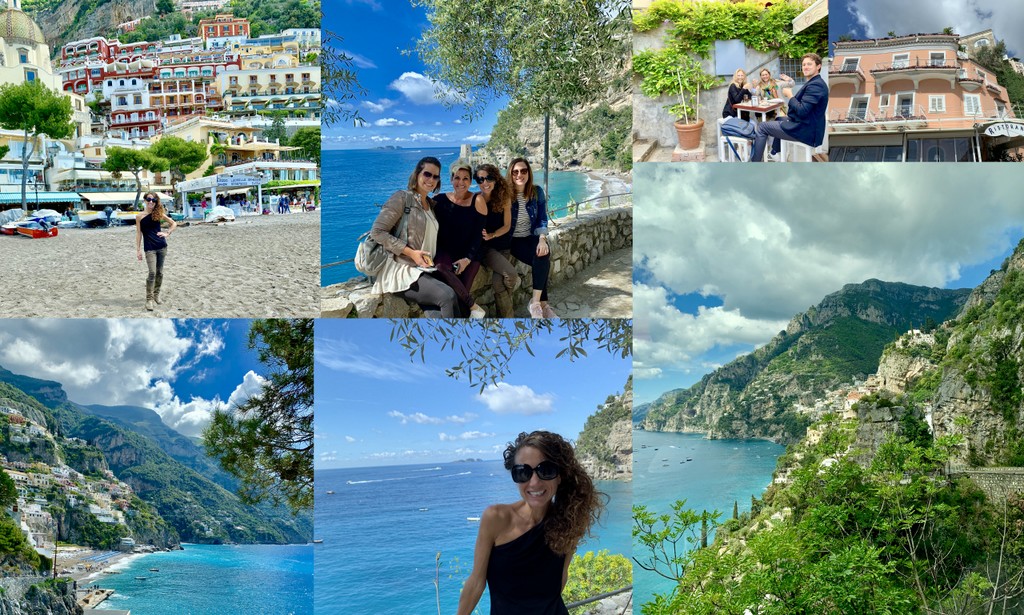 The next stop was Amalfi. I purchased mercona almonds that were grown right here as well as delicious cheeses. Last year I did my Keto hack of making my own Keto tiramisu of mascarpone, chocolate stevia, decaf espresso and my almonds!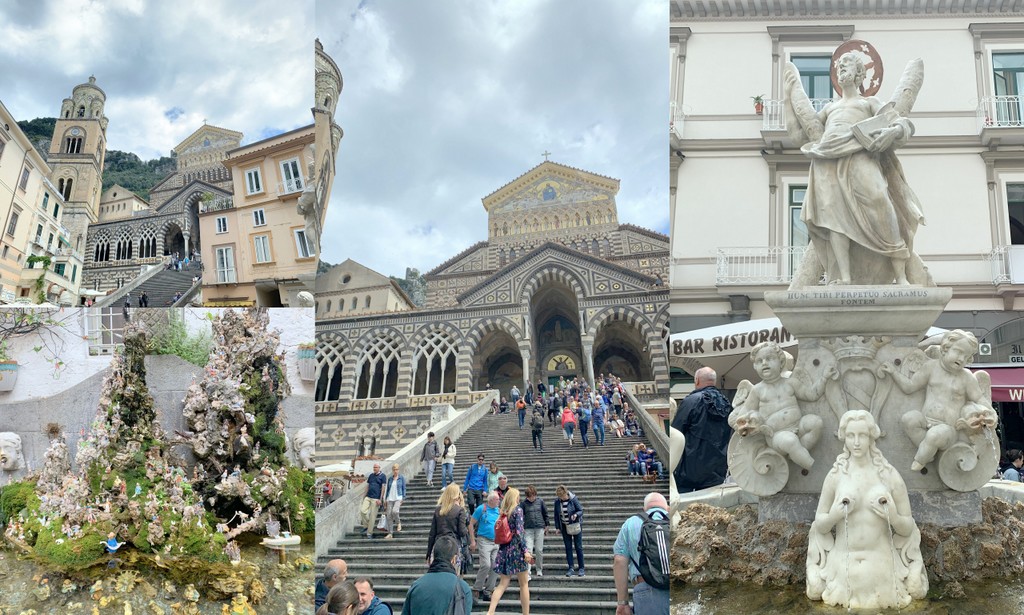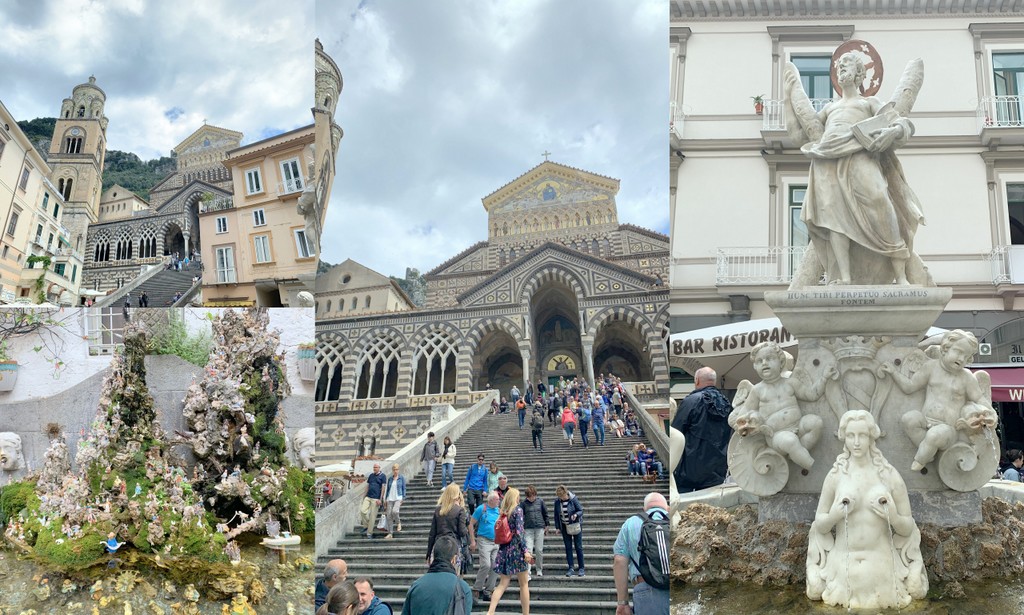 After Amalfi, we drove up to Ravello. Breathtaking views of the coast. We walked to Villa Camprone which is spectacular!!! Even Opera often stays in the hotel here.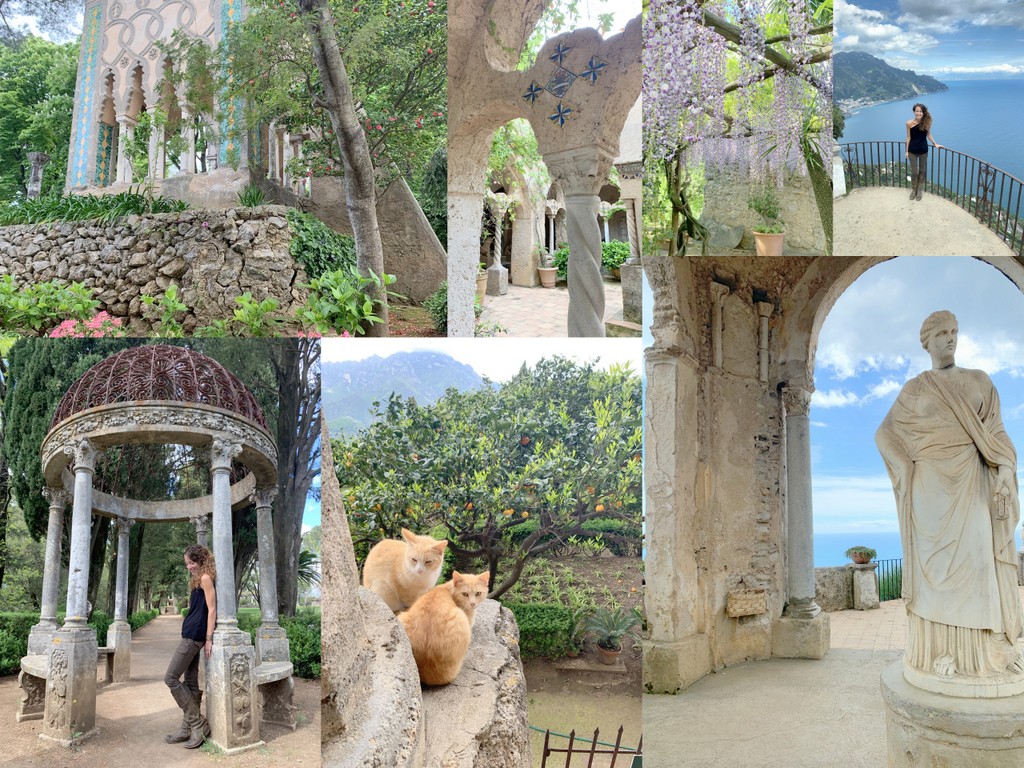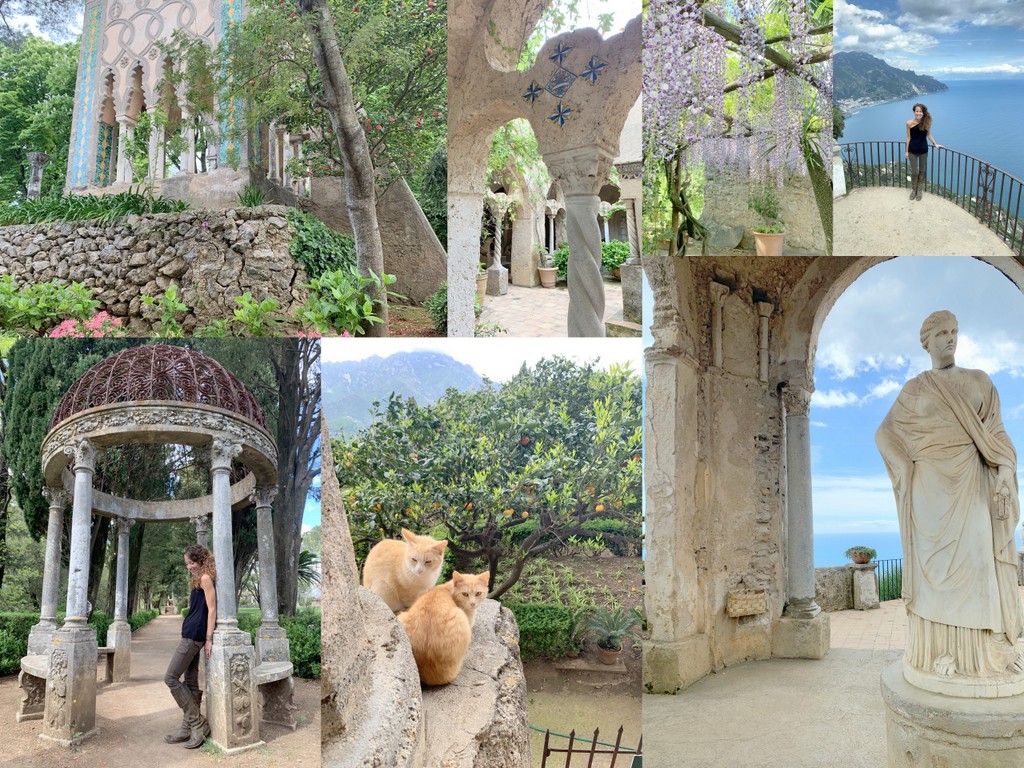 We drove back to Sorrento for our last night at this lovely hotel. I was so exhausted I ordered room service, packed my suitcase for Matera (our next stop) and enjoyed my meal on my balcony watching the sunset.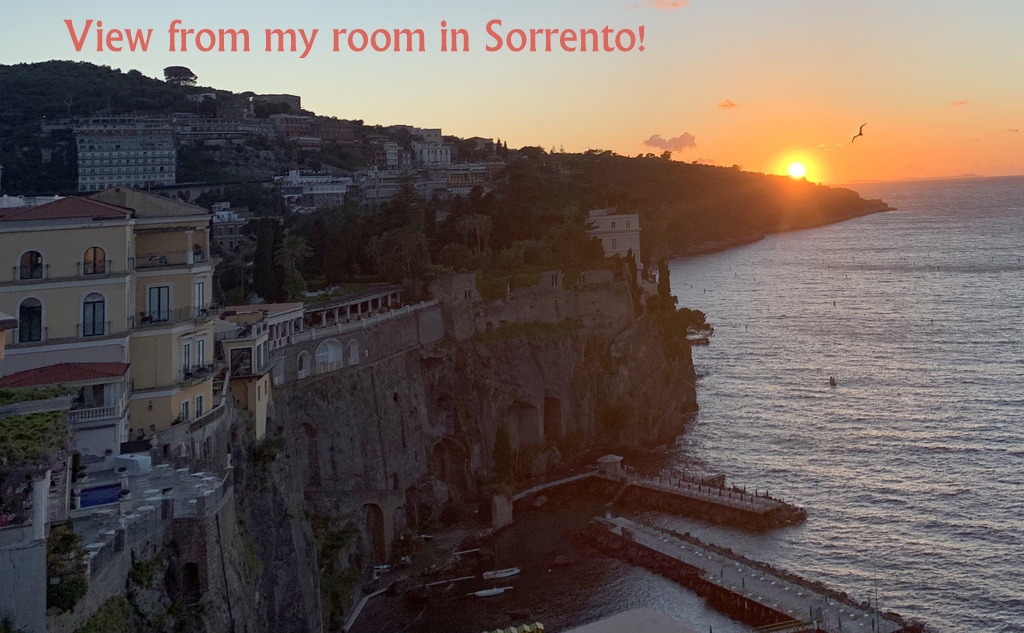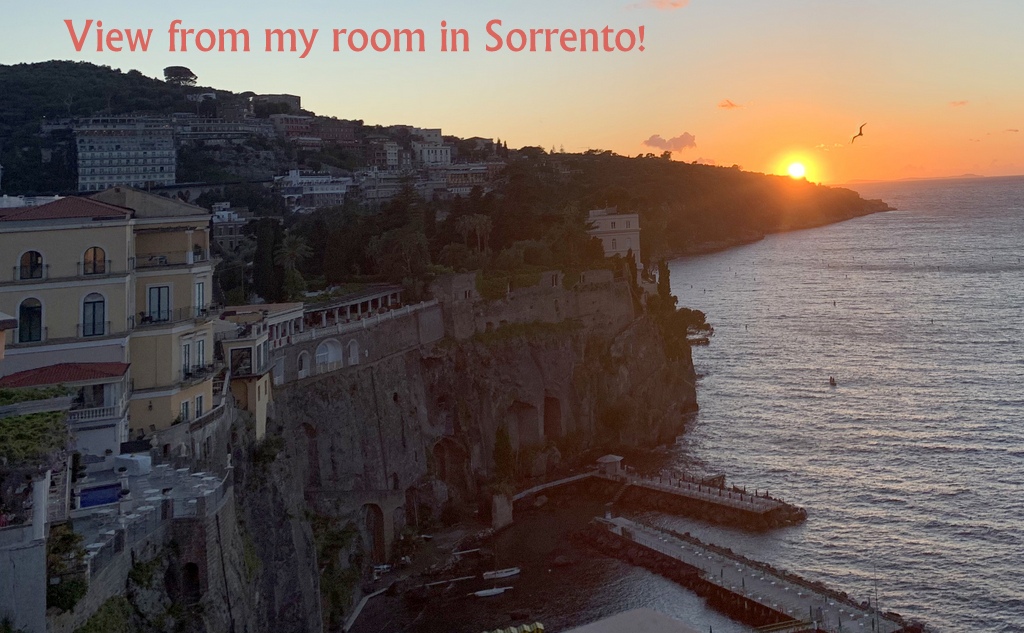 Day 5
Today we packed up our bags to explore a new area of Italy.
We jumped on our comfy bus and drove an hour to Pompeii. Our guide Paulo knew everything about the city of Pompeii and was so compassionate about this place. The discovery of this lost city is spectacular! You can see in one of my photos there's a "beware of dog" engraved in stone in the entryway of s house! Pompeii had the first "fast food" restaurant which served nothing like what we are familiar with today, but you can see it in the photo where there are large holes on a counter-top. There are also 5 small holes where customers put their counts to make sure they were actually money (this is where the term "counterfeit came from). There was a gym with a pool and even a spa as well as a "red light district."
We saw artifacts of people recovered from the ash. Families holding each other as they took their last breath. It was very emotional.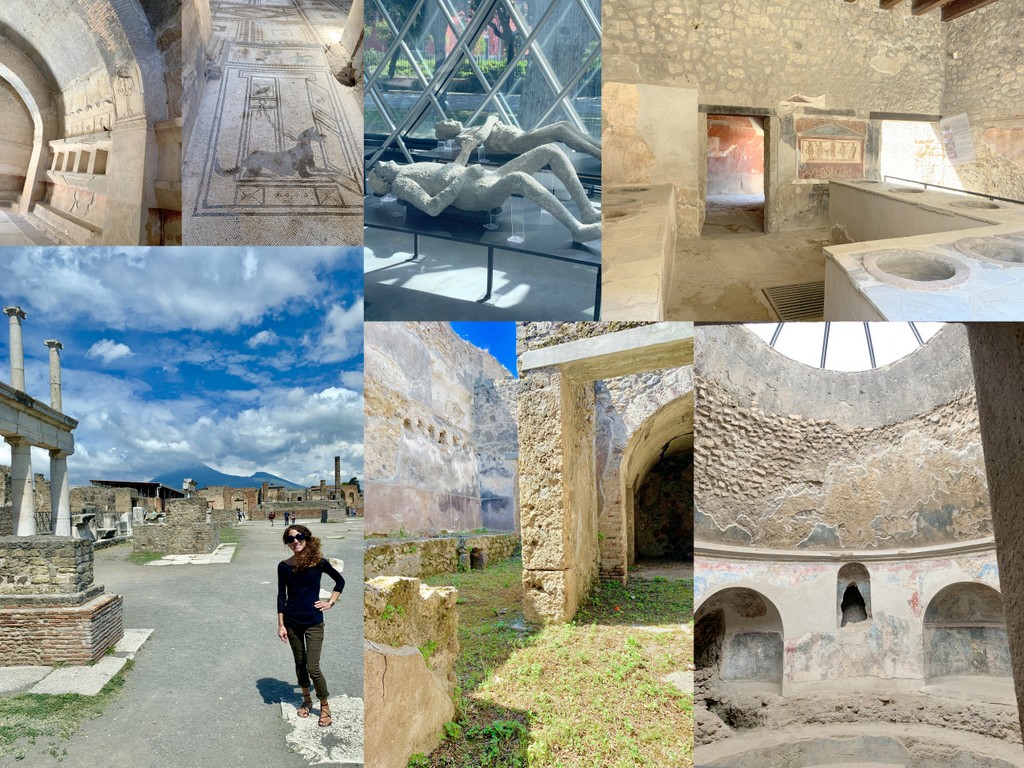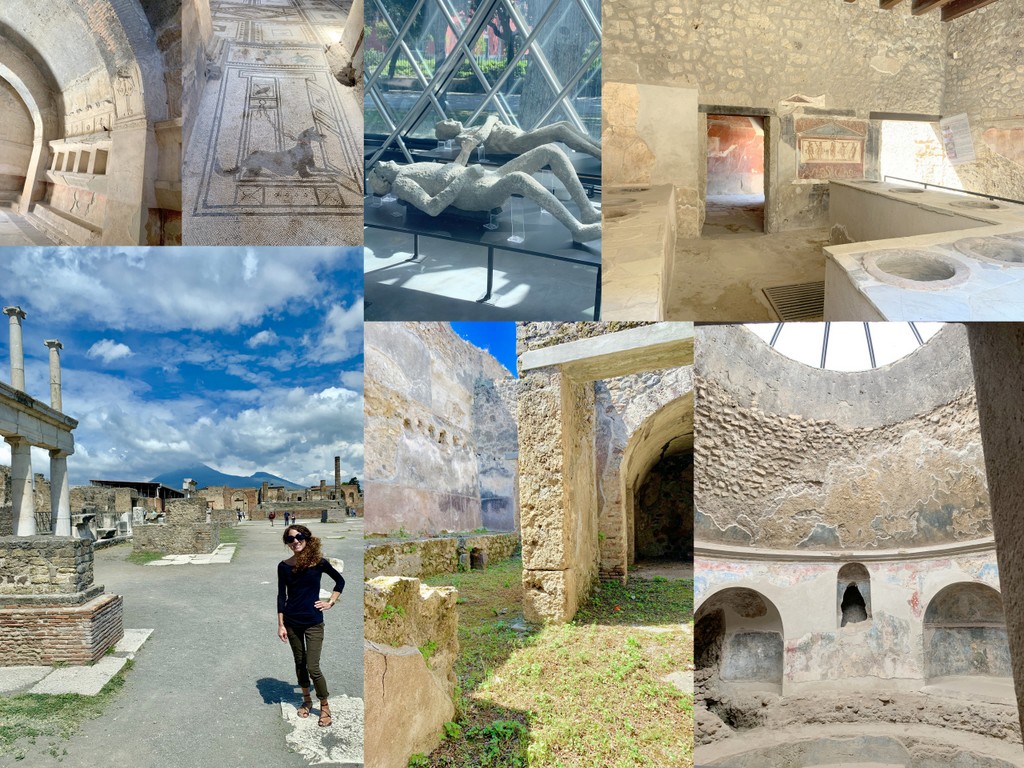 After a 2 hour tour of Pompeii we had an hour to wander the shops before we got onto the bus for Matera.
Matera is a town that was forgotten and desolate. A few decades ago, a few Italians invested in restoring the charming city. The hotels are so small, we stayed in two separate hotels. The Passion of the Christ was filmed in Matera. This village also won the European Capital of Culture for 2019!
As I walked into my hotel, tears filled my eyes! I had a special suite that was in a cave and I had my own spa!!! It was the most beautiful room!
I quickly ran to get food to bring to my room to enjoy a night of relaxation! I found a place called BurBaCa which specializes in burgers! 2 Bun-less bacon burgers and a hot tub! Heaven! I only wish Craig was here!

Day 6
After I spent the evening in my beautiful room, I woke up to birds chirping
Even though I didn't want to leave my room, I put on my running shoes to explore the city of Matera.
One thing I forgot to mention is that Matera is a city of caves, no roads….so to get our bags to our room was a big of an adventure. I imagine it is like staying on an island in Greece. We had to park outside the village and people brought our bags to our rooms.
We had a private tour of the city which was fascinating! The city was abandoned in 1952 because they were ordered to evacuate.
In 1980 the whole city was restored. This is where Passion of the Christ was filmed.
The whole city is filled with limestone which is very soft. They carved homes into the limestone. As you walked on the stone walking trails, you realize… you are walking on the roof of someone's house below.
Life was hard hundreds of years ago. No running water meant no bathrooms. You can see in some of my photos a basic home from the past with a kitchen, bed (where the whole family slept on a mattress made from corn husks) and a bathroom of basically a bucket. All of this reminded me of how small my problems are and I have nothing to complain about.
After our tour we had time to wonder the city for a few hours. I ended up at a tiny family restaurant where neither of them spoke English. The husband was so sweet, he had me speak into his iPhone in English and they made me a delicious lunch! The wife kept giving me all their food to try but I told them I was stuffed so I didn't offend them by not eating their pizzas. They called me "Bella"
️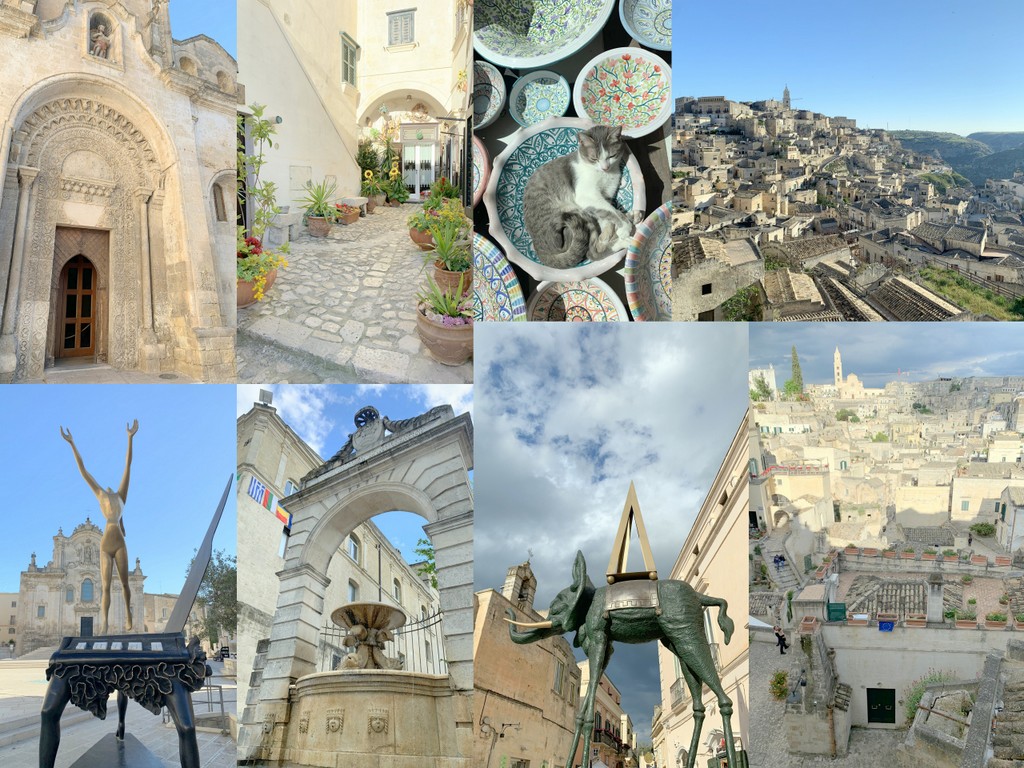 We drove an hour and a half to Puglia and we had our Keto talk time. I love speaking during the drives because before we knew it, we arrived at a spa hotel! Giuliana surprised us with a 90 minute Roman water experience! I LOVED every minute!!!
After the spa adventure, we had a dinner that was amazing!

Day 7
This morning I started with a very long run through the Southern Italian countryside. It is quite different than running through Rome or Sorrento! I LOVED it! No cars, but I saw 6 tractors and many farmers wanted to chat! Beauty beauty everywhere! My only regret is that I turned around too soon. I was afraid of going too far but when I got back to our hotel, I was ready to see more!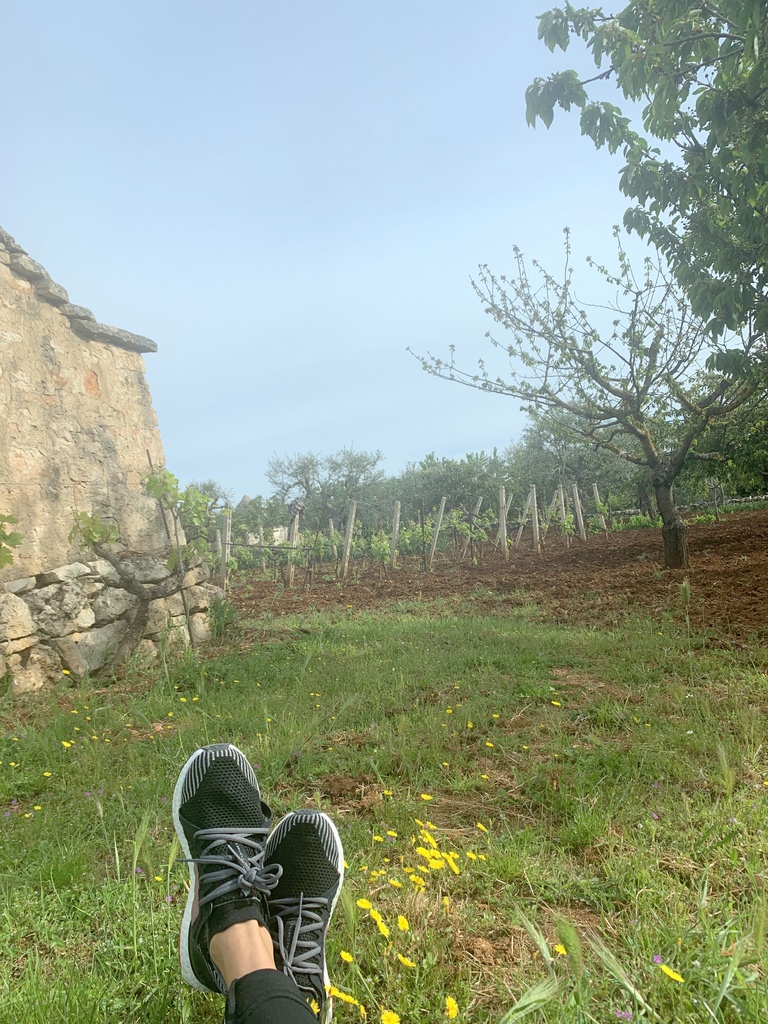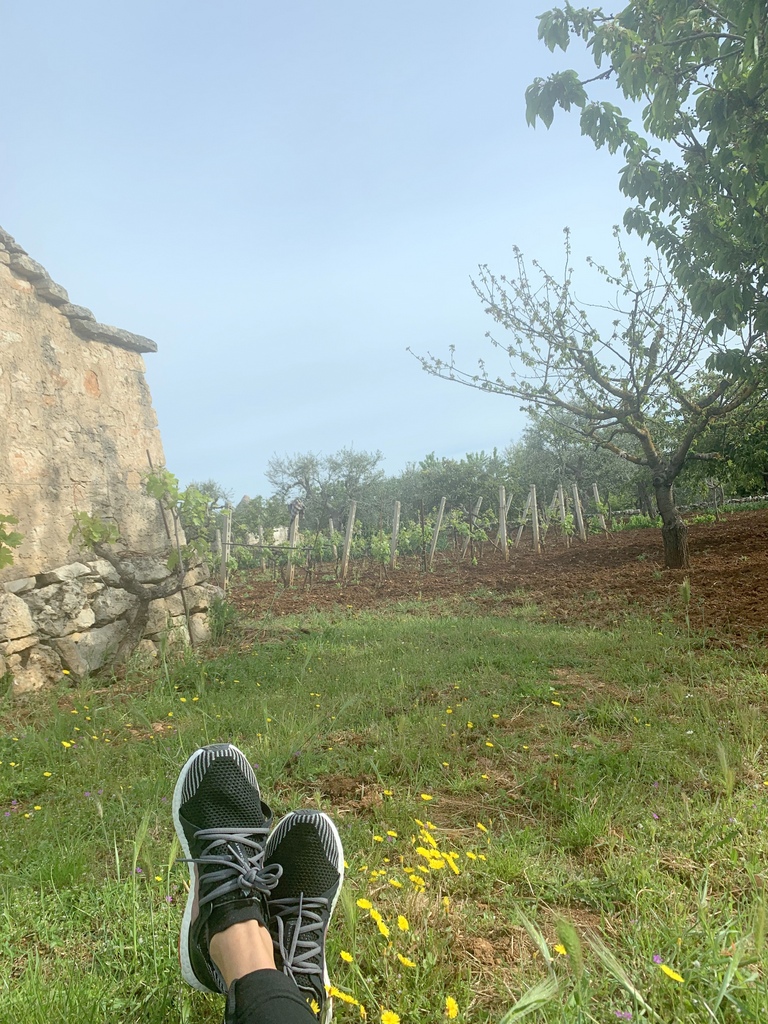 We had the morning to enjoy the spa before more exploring.
We had a tour in town of Alberobello (which means the Tree of the War) to see the Trulli homes. It is a different looking home with a cone shaped roof. The reason is, so they can remove the roof before the tax collector came. If there was no roof, they paid no tax.
These trulli homes are magnificent! Everything is created like it is for a reason. These homes were efficient with natural cooling as well as heating in the winter. The roof stored food for long periods of time. The limestone it was made from absorbed the rain so it wouldn't leak.
One interesting fact is when children got sick, they would put them with the animals to boost their immune system.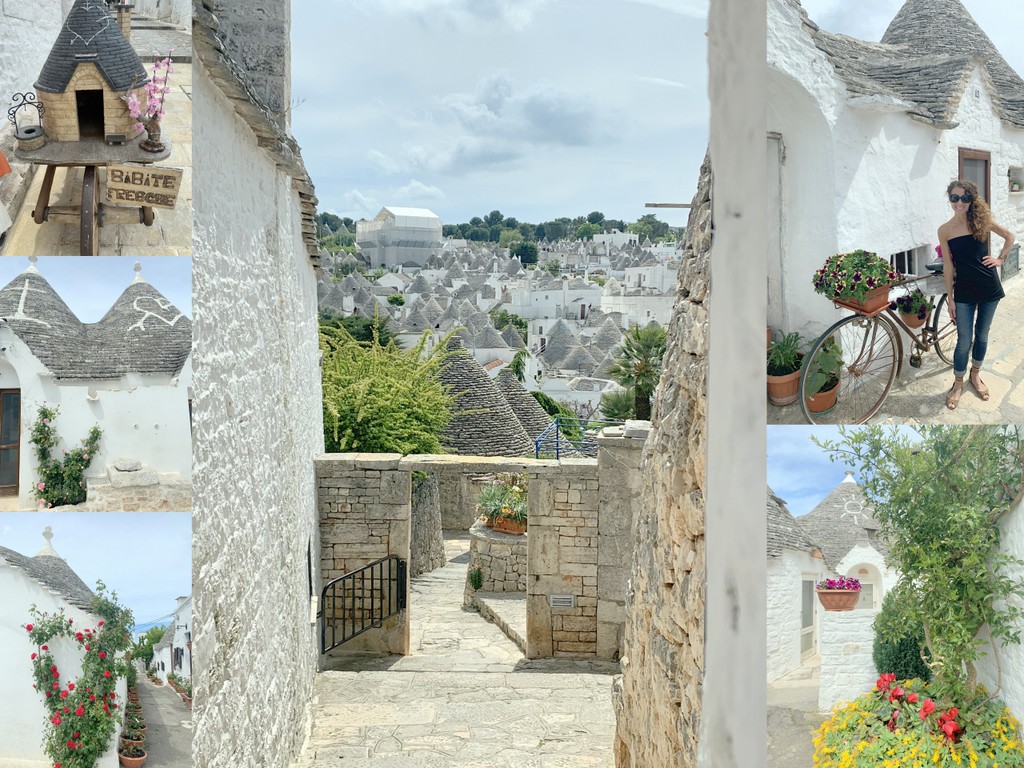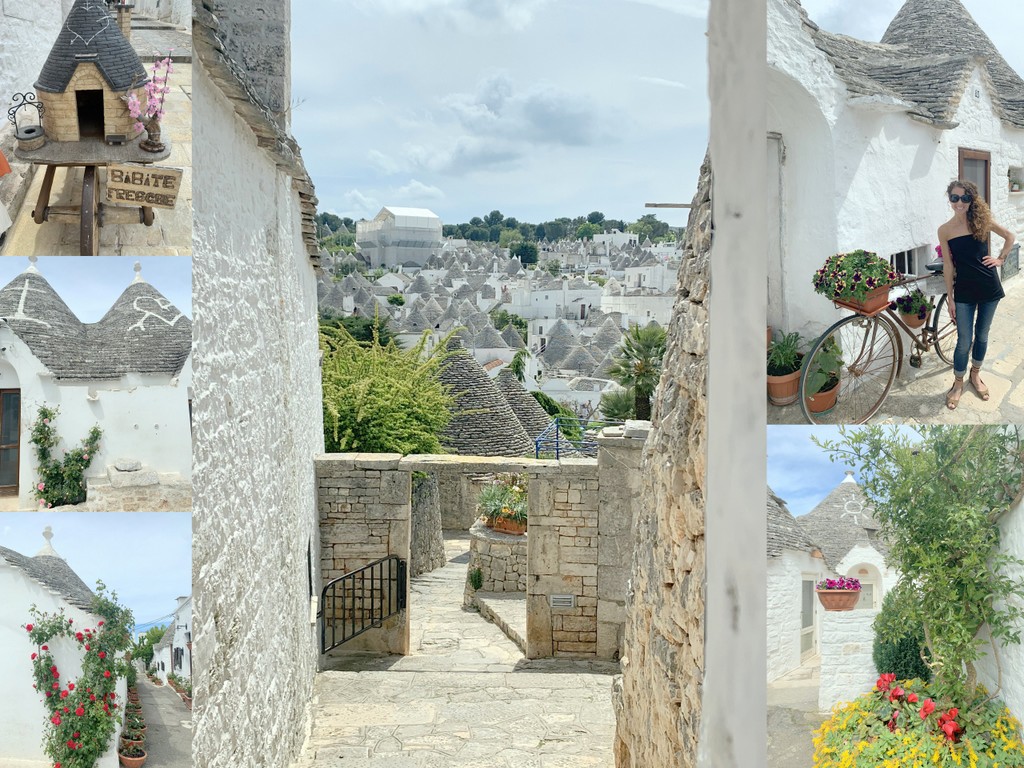 After the tour of the town, we drove to an olive oil tasting. There are over 60 million olive trees in this region. I took a picture of a tree that is over 1,100 years old!!!!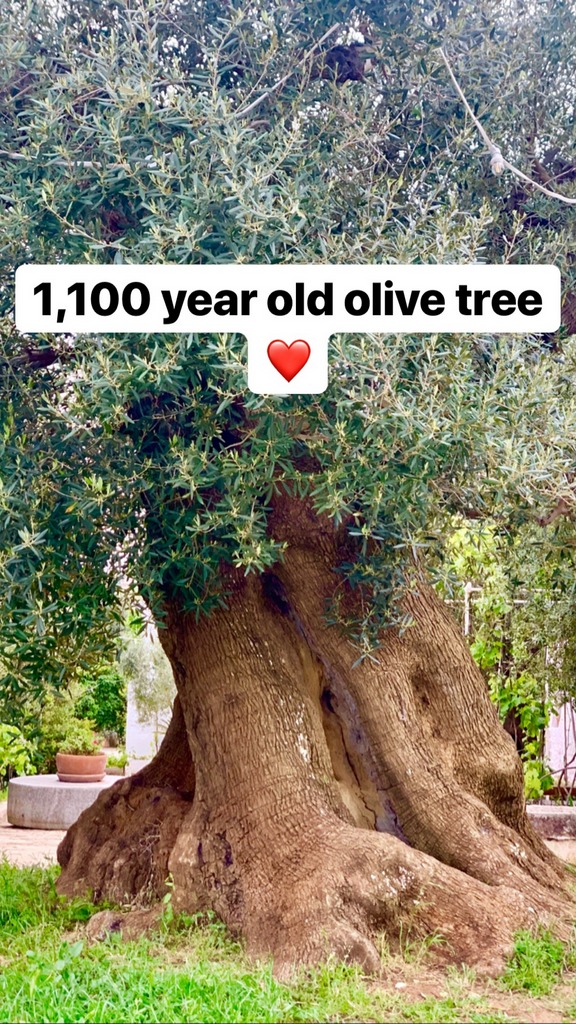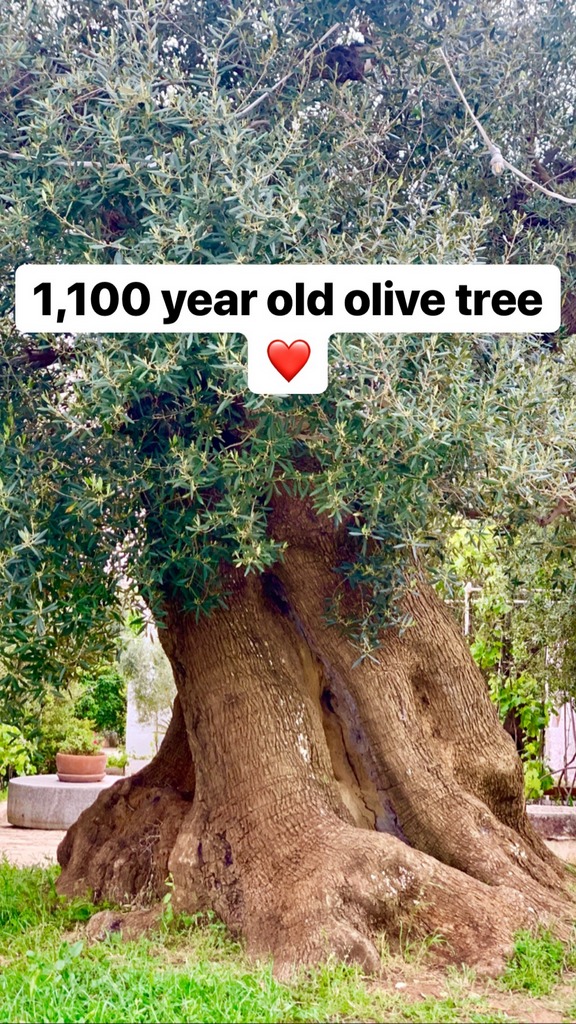 After the olive oil tasting, we drove down the street to a farm that made a special Keto dinner for us! I purchased bottles of all the different flavored olive oils (basil, tomato, garlic, onion and mandarin) to share for dinner. It was delicious!
One story our Italian guide told us today is how Italians live versus Americans. He joking said they wake up late and get to work late. Click in to have coffee with co-workers instead of actually working. Then break for lunch and eat too much so they need a nap until 4pm. Go back to work until 7. Then dinner and party until 3am.  BUT for me, it is 9pm and I'm off to bed for a long sleep
️

Day 8
On my morning run I had a Wolverine run right next to me!!!! I think he was more afraid of me. I quickly grabbed my phone to catch a short video of him running away from me.
We got on the bus to have an adventure in Lecce. It is known as the Florence of the South. It was about a 2 hour drive so I had time to teach Keto. A few days ago I mentioned how sleep impacts our health in many ways. For one thing, if you get poor sleep, it impacts blood sugar and how well you can intermittent fast. When we had a tour of the caves, our guide showed us Valerian plants. She said they gave it to starving children to help them sleep which helps tame their hunger.
The SheWolf (you can see her in the photo of the tile on the street) was known to be found walking around in Lecce around the Oak trees. This is where the name of the town comes from.
The first church in Lecce that we went to reminded me of the Vatican without the thousands of people! It was so beautiful!
Paper machete is very common here. Even statues in churches are made from it. I have some photos of huge statues made from paper machete. Very impressive
️
After our tour of Lecce, we drove an hour to the White City which is in the Salentopeninsula, the town of Ostuni. It's a small town that is very charming. We saw a wedding getting set up in a lovely church.
After a short tour of Ostunia, we drove back to the hotel for a little spa time before dinner.
We finished the day with a delicious dinner st our hotel where I brought the flavored olive oils for everyone to enjoy.

Day 9
Today started with a very early morning run with the sunrise along quite country roads lines with olive tree vineyards. I wish I had more time to run but we needed our bags packed to move onto Naples for one night. We got on the bus early to go to Trani to see a special cathedral where we had a special reservation tour since it was a Sunday.
Trani is right on the sea on the boot of Italy. I also taught a few Keto lessons on the bus, included how we can be estrogen dominant even though we are eating Keto.
During our tour of town, there was a race going on! I wanted to join them! The tour took us into a beautiful 2 level church. One on top of the other. We had free time to explore (which is always my favorite part!) so I found a beautiful garden on the sea. I sat there for a long time just to soak up the sun and gaze into the ocean surrounded by fragrant roses.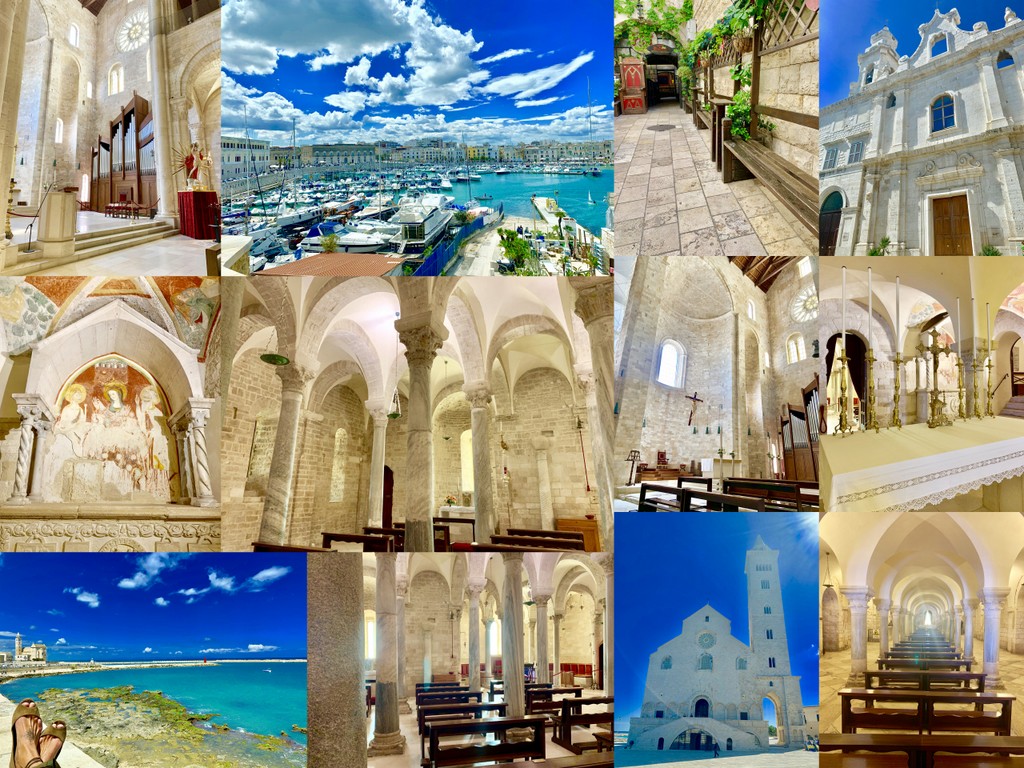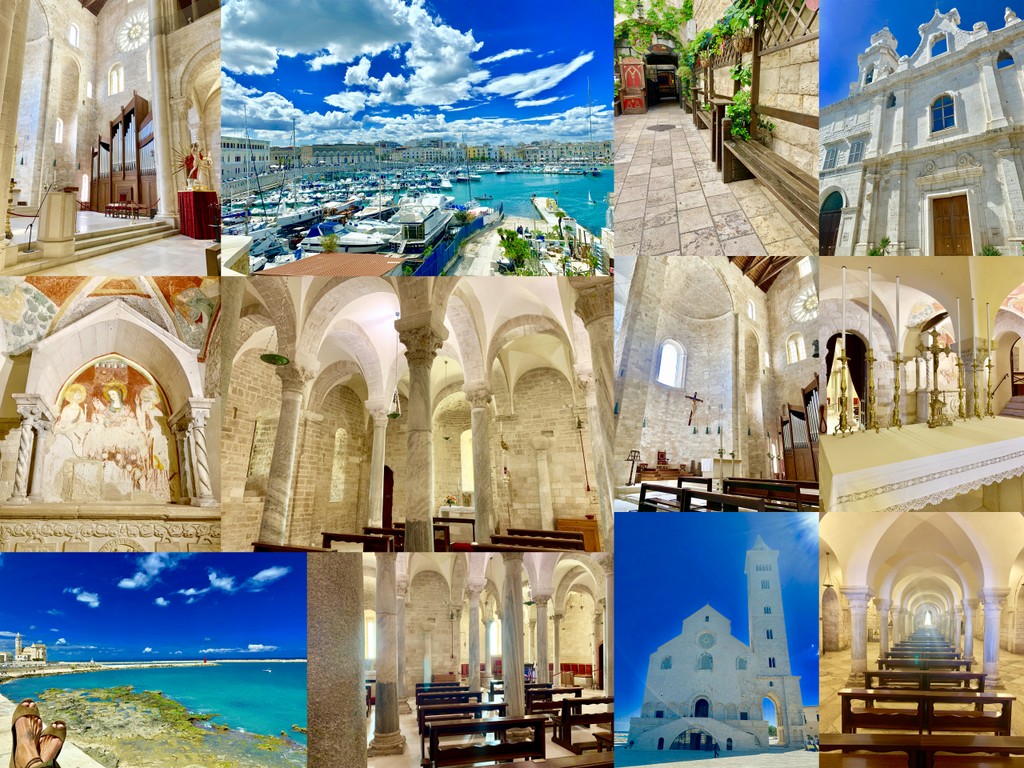 After Trani, we drove to Naples to check in to our hotel and have our last farewell dinner together. Restaurants in Italy do not open until 7:30pm and my flight was at 5am the next morning. If you know me, you know I thrive on at least 9 hours of sleep so I'm extremely tired but it was totally worth staying awake for!
Our dinner was across the street from our hotel at a famous Naples restaurant. It was yummy!
My driver comes at 3:45am in the morning for my early flight. I hate goodbyes. I try to sneak off with a sad quick goodbye. I pretend as though we will see each other for adventure tomorrow.
Ciao Italy! You were lovely!
Giuliana and Rosanna knew that some people in the group would also want to see Rome. They added an additional Roman Adventure to our tour and 8 from our group continued onto Rome to see the coliseum, the Vatican and other beautiful iconic places in Rome. I decided 10 days were long enough to be away from my beautiful children and amazing husband so I decided to not do that. I'm sad I didn't see Rome again but I'm also happy to be home.
NOW, I need your help! As we plan for the Keto Italy 2020 trip, what time of year should we do it? Comment below on if we should do a Spring, Summer or Fall trip!