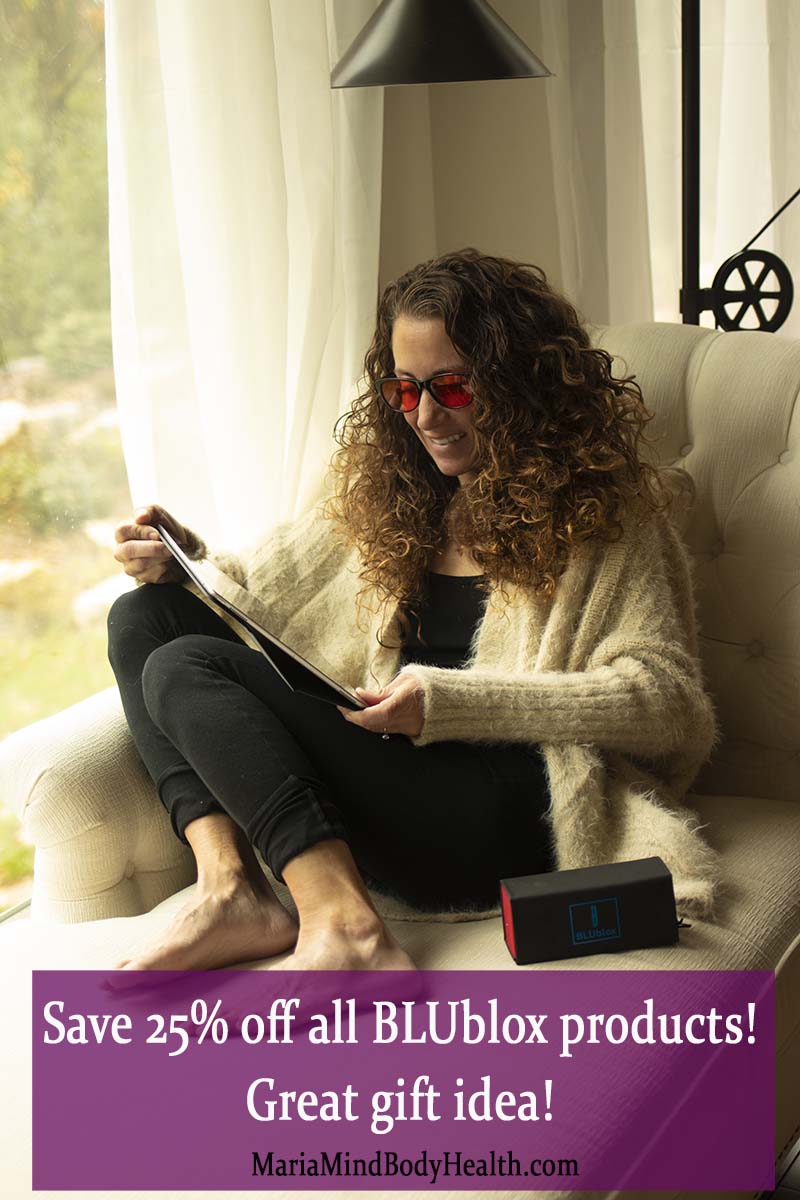 Are you looking for a unique Christmas gift? Or do you have someone that is hard to find a perfect gift? I have an idea for you!
I LOVE my BLUblox glasses and I wear them EVERY night!
TODAY through December 3rd my favorite BLUblox glasses are 25% OFF!!!! This is HUGE! This is BLUblox biggest sale of the year and is the best time to order for the lowest cost. This will be 25% off everything, scripts, readers, non-prescription glasses and the REMedy sleep mask!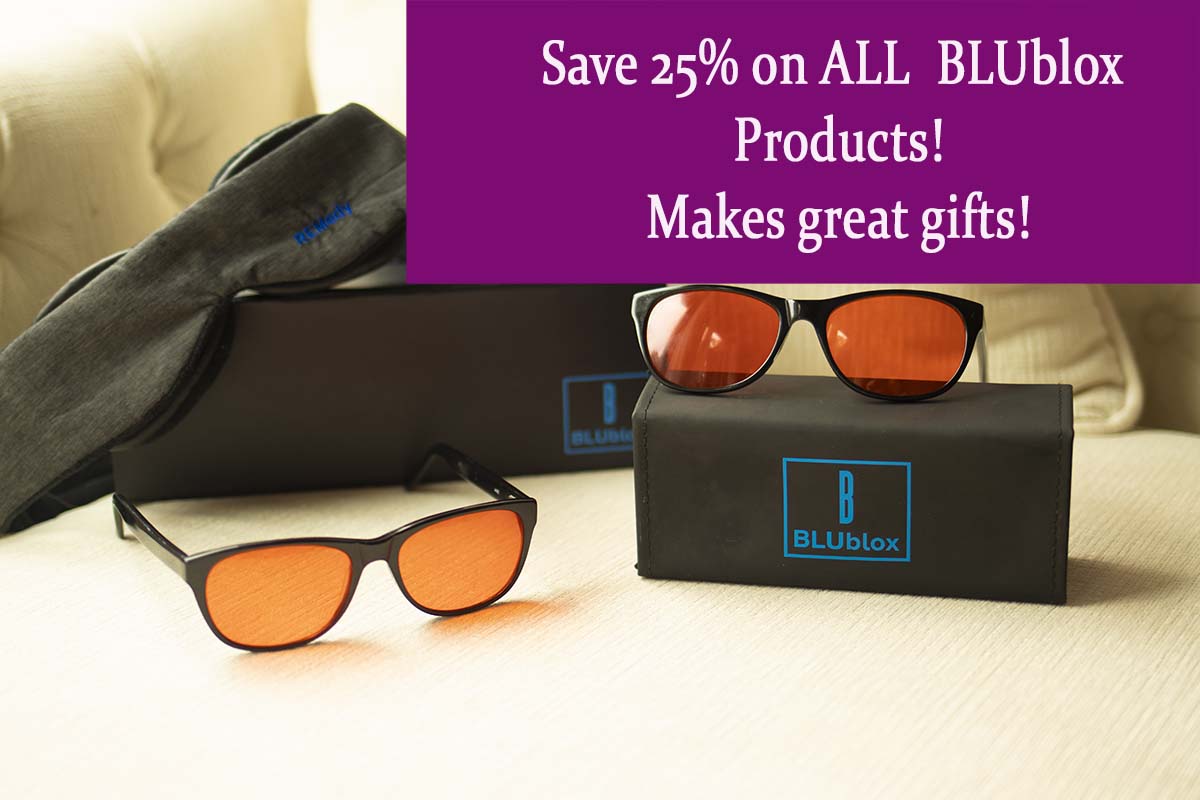 I'm always on the pursuit of maximizing my health. Once I accomplish one goal, I make a new goal for the week. I once ran marathons and would aim for one more mile, rather than telling my brain I had 26 more miles to go. I like focusing on one mile at a time, then the task doesn't seem impossible. Making small goals have increased my health more than I ever thought possible! One thing that I suffered from in my teens and early 20's was terrible sleep! I now sleep 9 to 9.5 hours a night which may seem like a lot to you, but I am the energizer bunny during the day and accomplish more than I ever have before. I finally found a few key supplements and tricks like wearing my BLUblox glasses in the evenings when I work on my computer.
Especially now that it is getting darker longer due to winter then we are exposed to more artificial light which makes it super important to protect our eyes and sleep health!
Do not think that what you eat is the only thing that impacts your blood sugar. There are some fascinating studies showing how when you sleep for 6 or less hours a night for only 3 nights in a row, your blood sugars will be elevated and weight gain starts to happen. 
As we have talked about many times, blocking the blue light (and certain green light wavelength) is so important for allowing your body to naturally generate melatonin, our bodies natural sleep hormone. It is important to get a quality pair of blue blocking glasses to ensure you block all the wavelength of blue and green light that can interfere with melatonin production. Many cheaper glasses will only block blue light making them less effective. BLUblox block all wavelength of blue and green light that have been shown in studies to interfere with the bodies natural melatonin production. And many cheaper glasses you don't want to been seen wearing around your friends. BLUblox not only block out all the right wavelengths, but they are stylish too! They come in many styles and shapes.
I usually put my BluBlox glasses on around 5pm. Yep, 5pm! It is best to stop blocking all the blue light about 2-3 hours before bedtime to allow the body to naturally produce melatonin. With stylish blue blocking glasses you can start wearing them in the evening while still hanging out with friends. They even make a good conversation starter! You are biohacking your sleep. 🙂
So get yourself a gift as well and tag me when you wear your BLUblox glasses!