HEALTHY TRANS4MATION CONTEST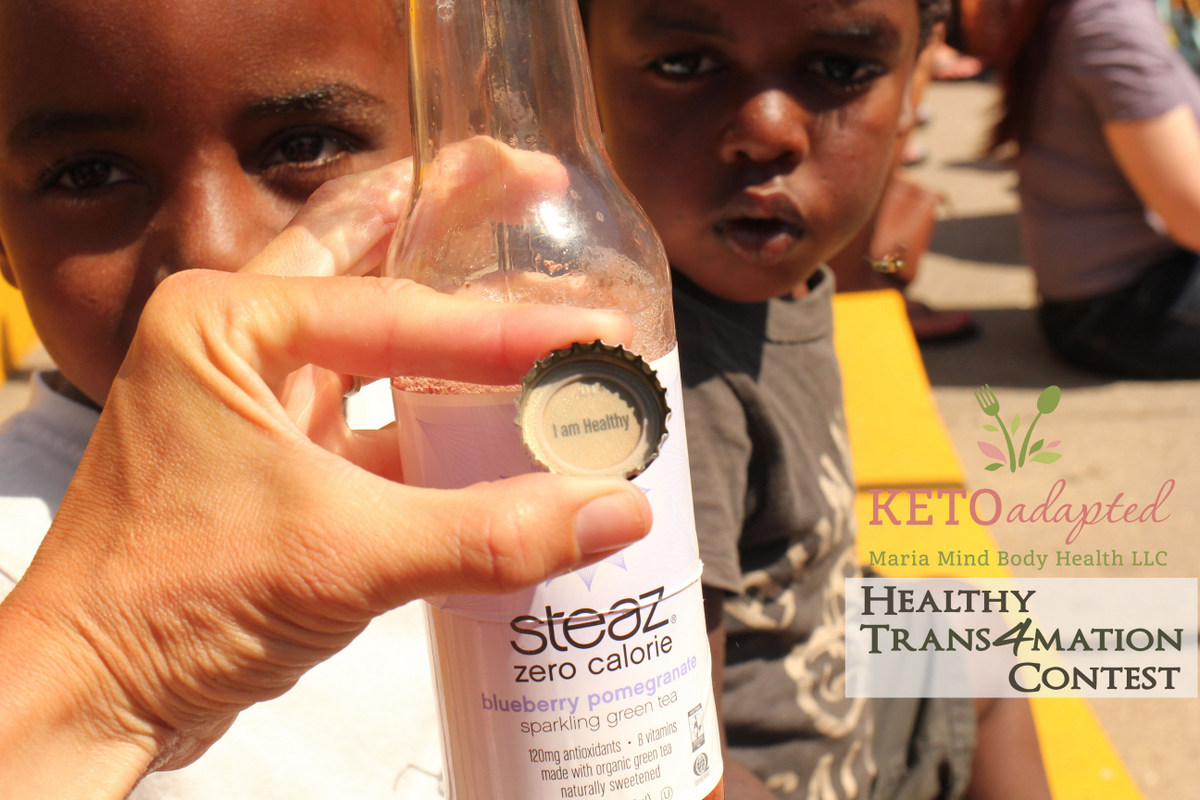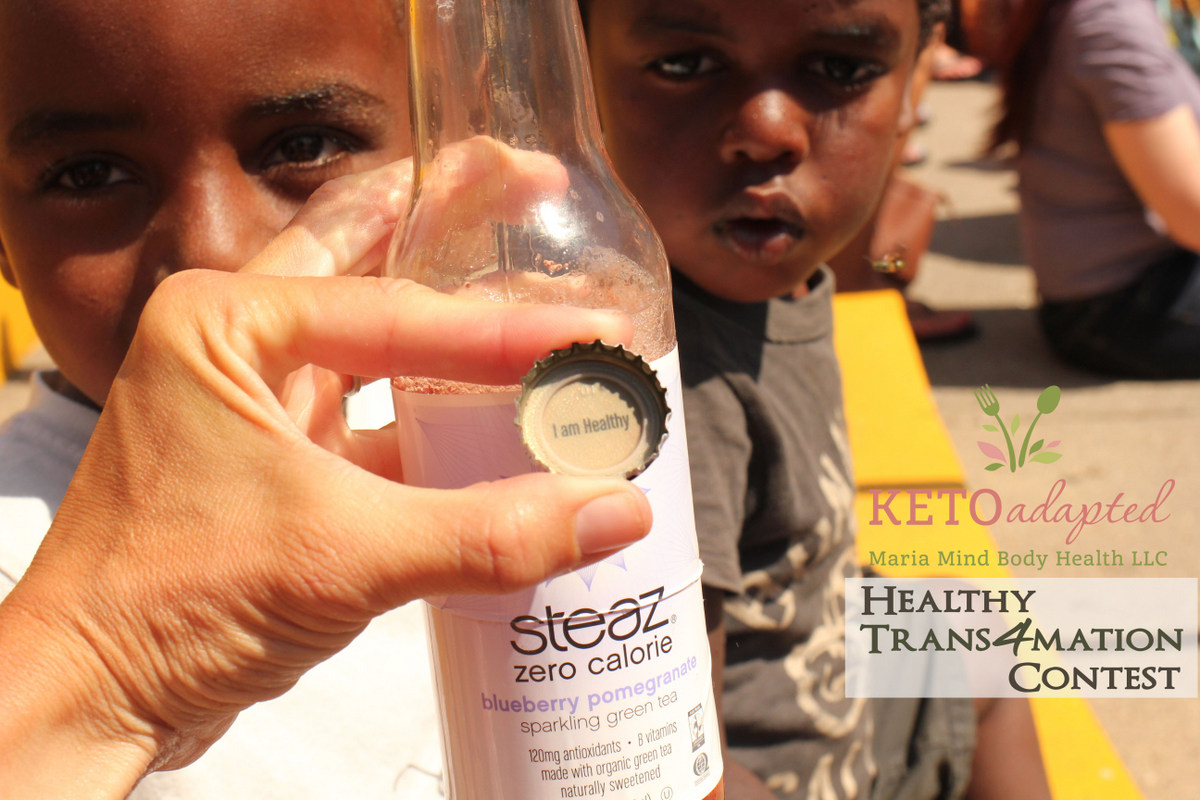 Are you ready to begin the rest of your life as the happy and healthy person you are meant to be? Well, I have another Healthy Transformation Contest to help encourage you!
From now until March 1st we are all faced with some serious food-central BBQ's, tailgating parties and holidays that can still be awesome with "healthified" food, but temptation is something that would get the best of me years ago. But now that I plan ahead, I am ready and excited about celebrations rather than worrying about blowing my diet.
So my challenge for you is to stick to the "healthified" keto lifestyle for the next 6 months. This gives you 6 months to transform your life and health and reach your goals! From now until December 1st you can email me your before photos and goals. Then in February we will collect your after transformation photos and testimonies about your journey to health.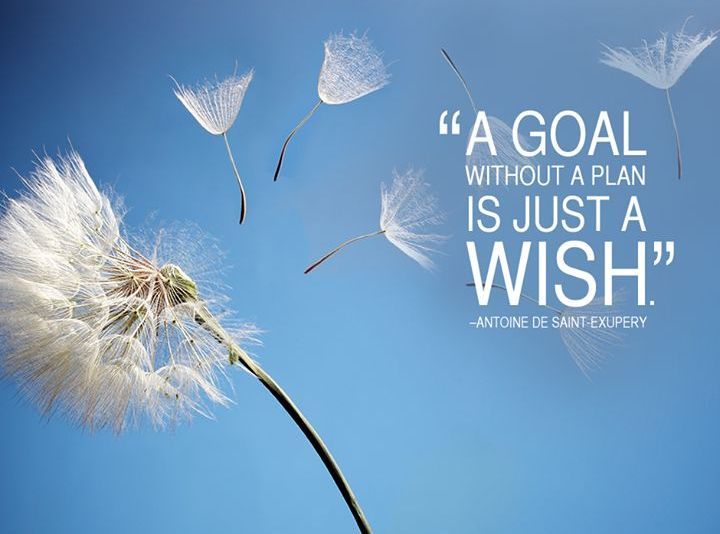 This contest is not just about weight loss. Here are some awesome ones we have received in the past:
1. A photo of your belly/baby if you were struggling with fertility and are now pregnant.
2. A photo of the prescription medications you are now off of due to the keto diet.
3. A photo of you running a race after years of dealing with pain.
4. A photo of you knitting a scarf after beating rheumatoid arthritis.
5. A photo of you enjoying an activity you did in the past but due to depression or low motivation, you stopped but now enjoy it again!
6. A photo of skin rashes gone with the keto diet and proper supplements.
7. A photo of your whole family benefiting from the keto lifestyle. The last family sent photos of their little boy who beat cancer!
8. Your child focusing in school.
Anything you want to use as your testimonial will work. This is YOUR transformation!
On March 1st, I will post the top transformations with their testimony and YOU get to vote for the best transformation!
The winner will receive some really awesome prizes!
Some awesome prizes include:
1. This 1 gallon of coconut oil!
Donated by Craig and I!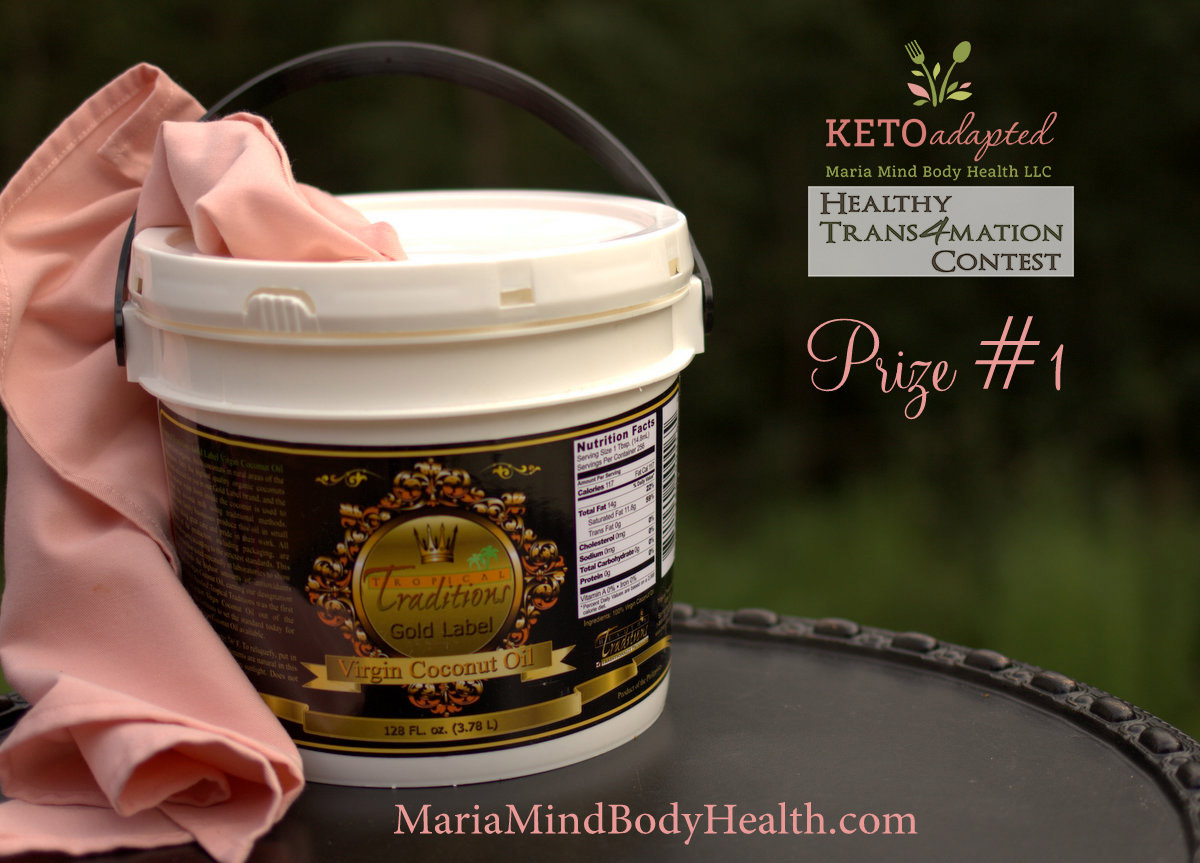 2. My favorite jewelry designer Sheer Addiction jewelry! Click HERE to find Sheer Addiction on Facebook.
Click HERE to find Sheer Addiction's website!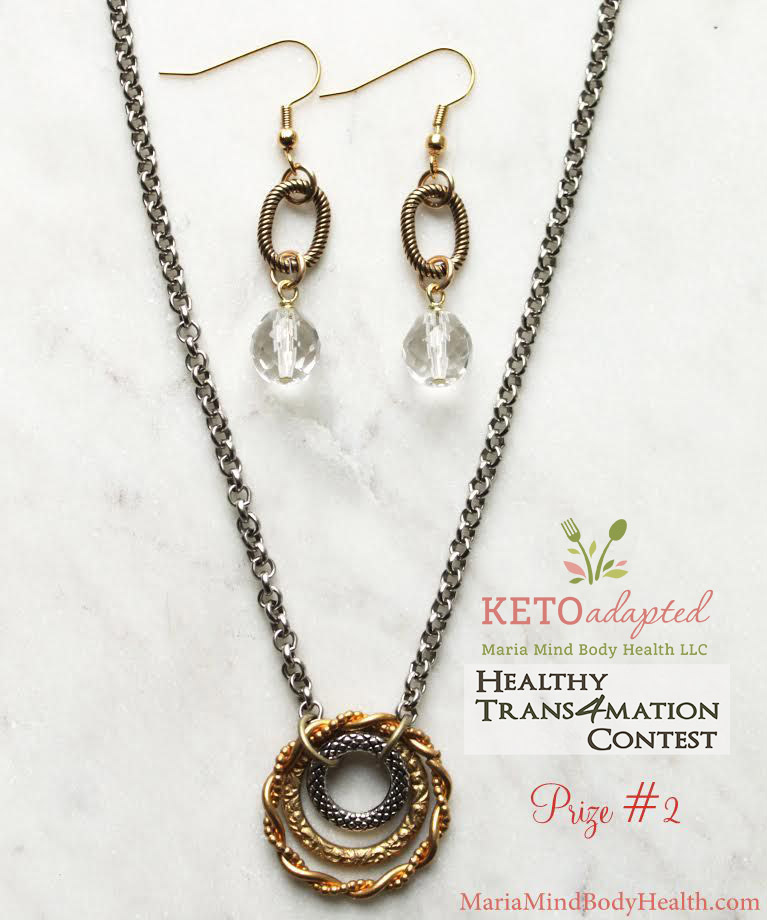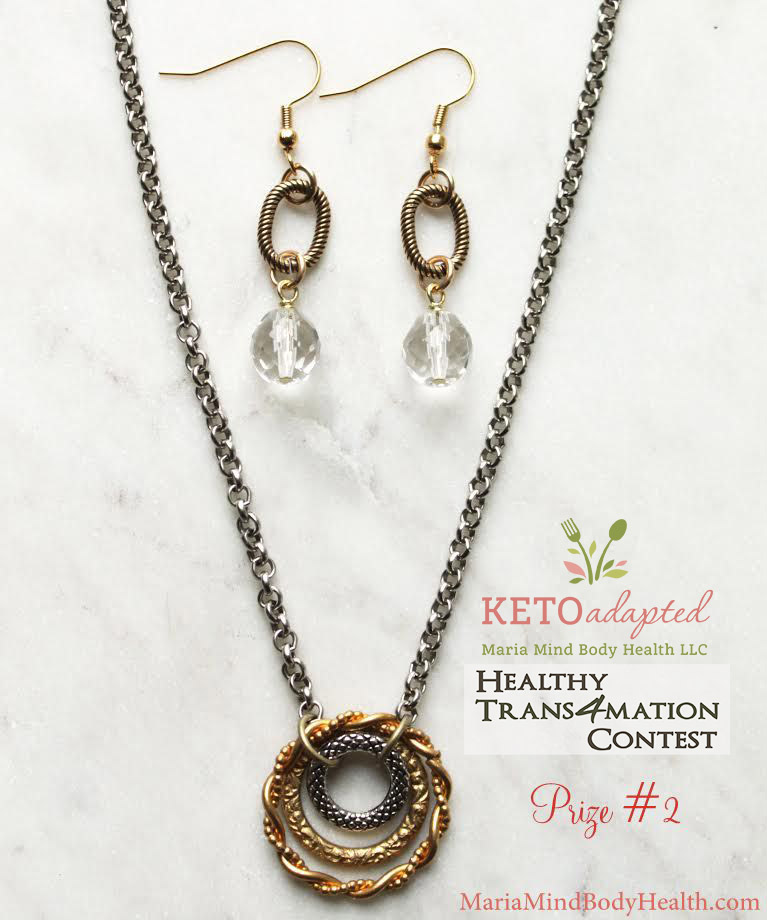 3. Swerve natural sweetener donated this amazing KitchenAid Stand Mixer!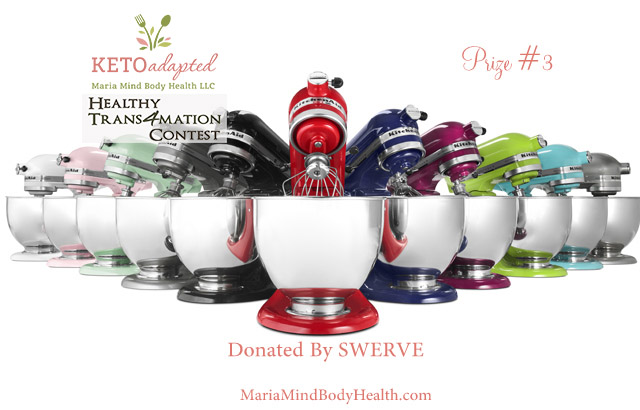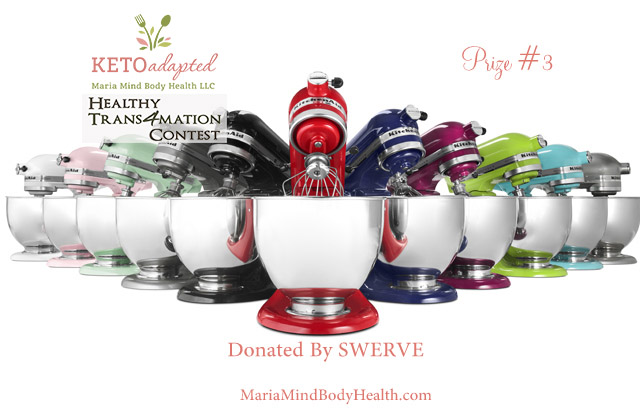 4. 2 bottles of Ghee from Shamim's Pantry!
Donated by Shamim (who is the sweetest girl!) Click HERE to find her on Facebook!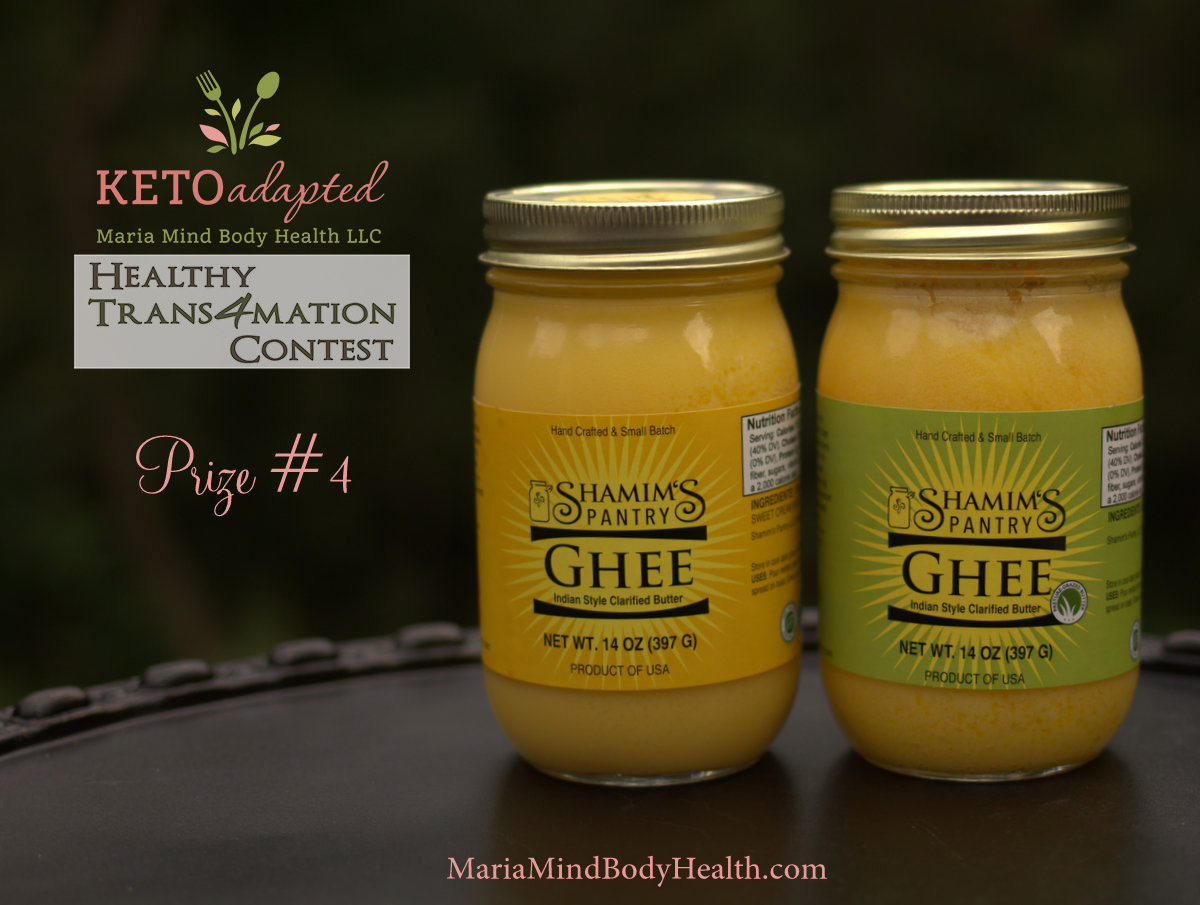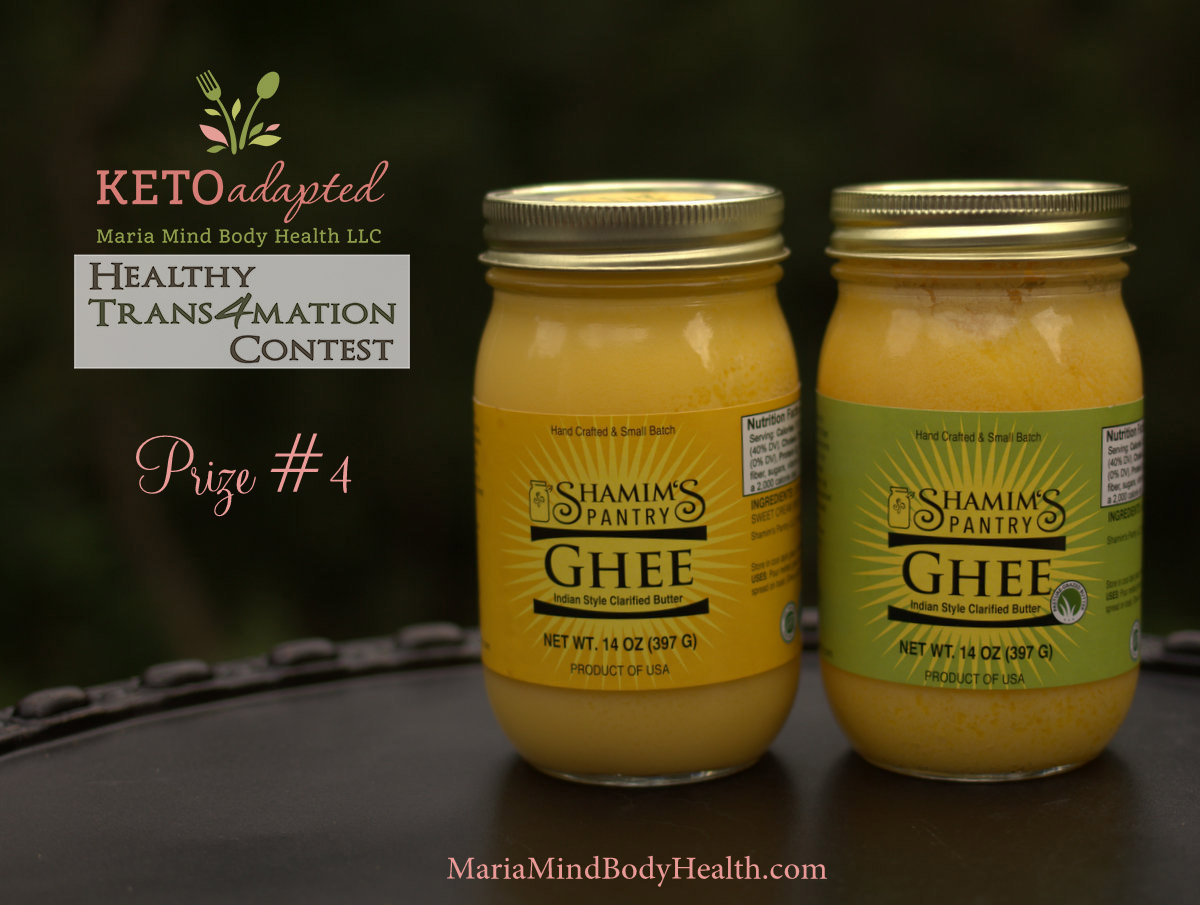 5. 2 bottles of Primal Kitchen Greek Vinaigrette, 2 bottles of Avocado Mayo, 1 bottle of Chipotle Lime Mayo, 1 bottle of Avocado Oil and an awesome cutting board!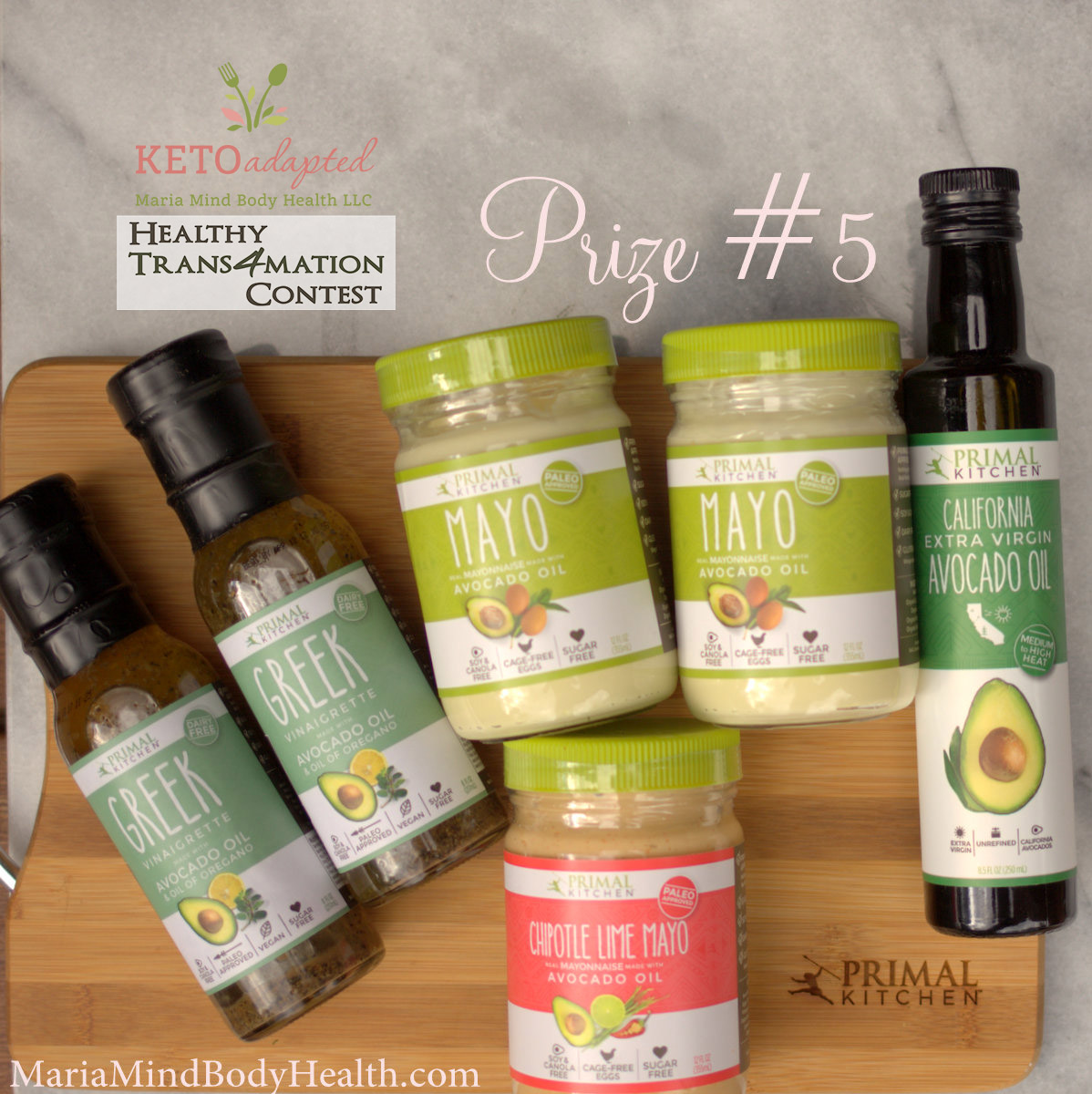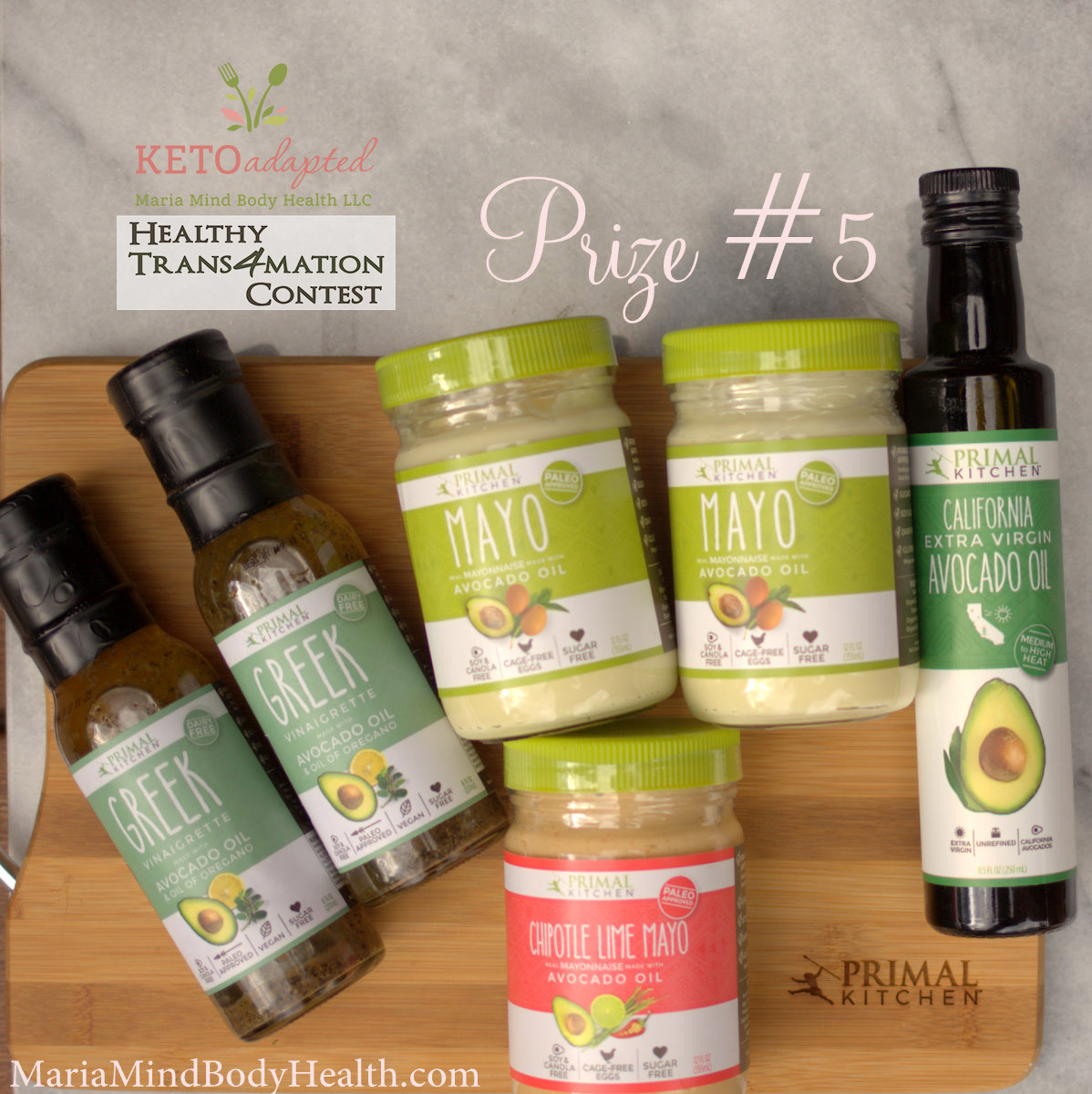 6. JayRobb protein powder gift basket!
Egg Giveaway
12 oz Vanilla Egg
12 oz Chocolate Egg
3 pack Egg Variety Samples
20 oz Shaker
28 oz Shaker
2 JayBags
Whey Giveaway
12 oz Vanilla Whey
12 oz Chocolate Whey
6 pack Whey Variety Samples
20 oz Shaker
28 oz Shaker
2 JayBags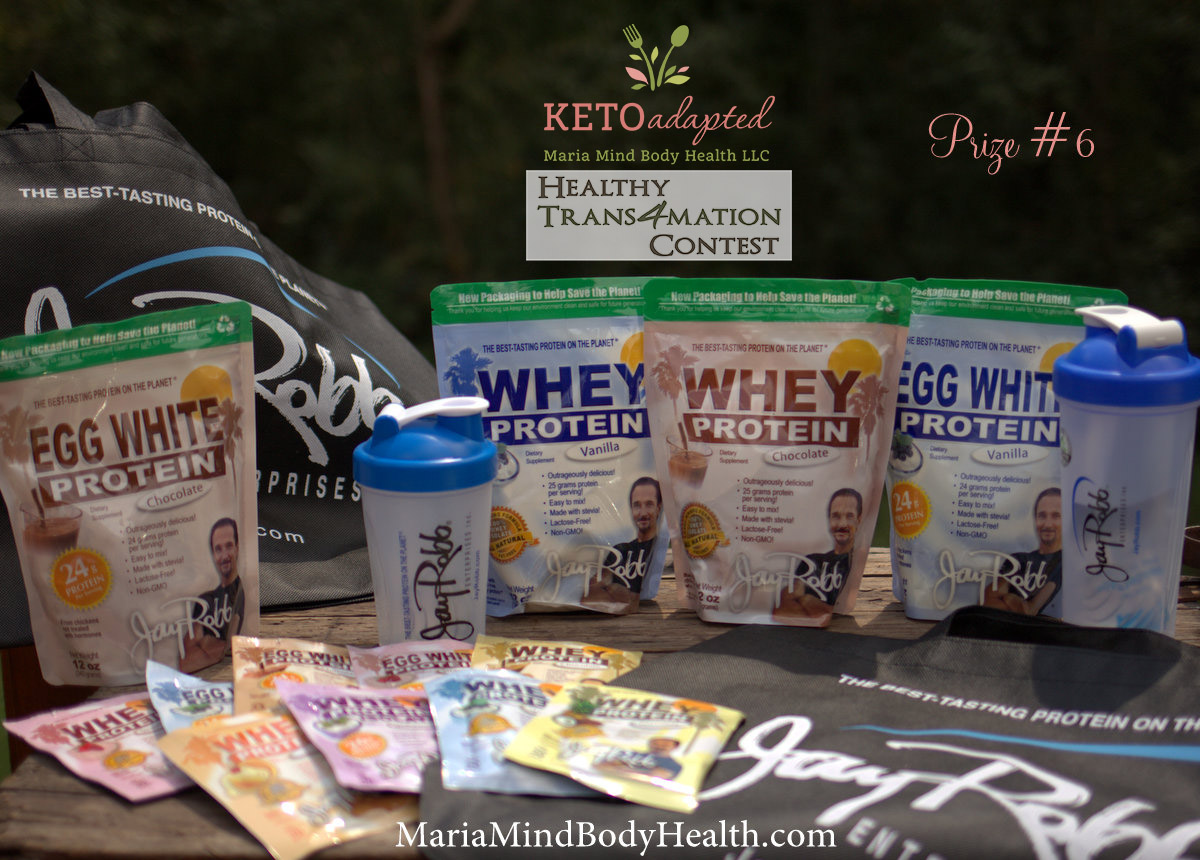 7. A copy of Quick and Easy Ketogenic Cooking.
Donated by Me!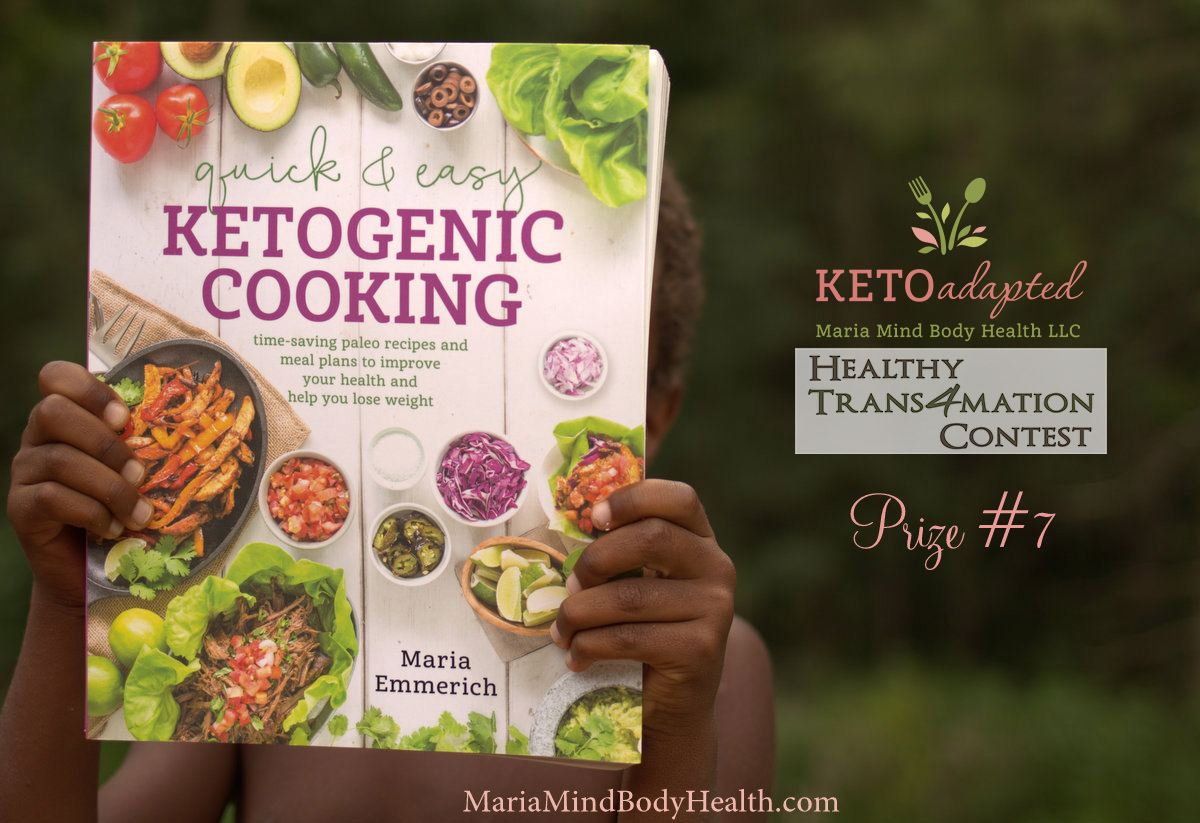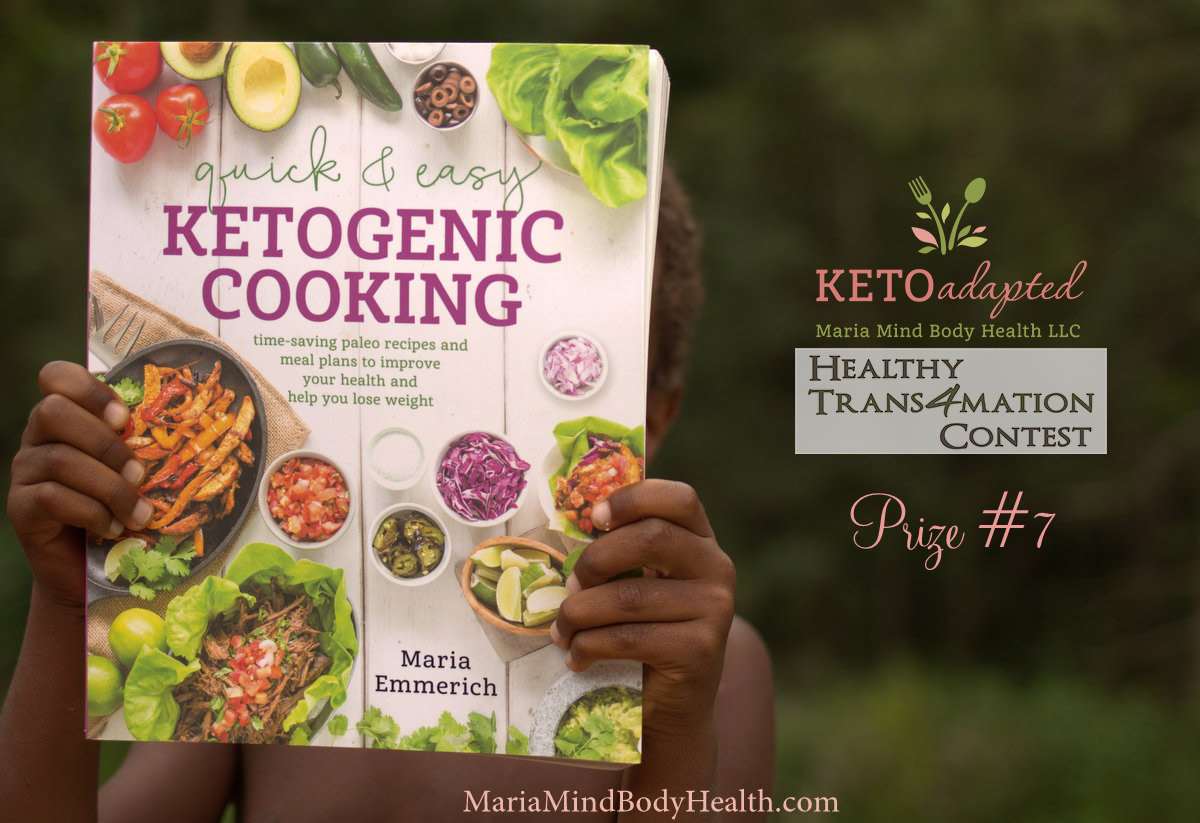 8. The KetoDiet Cookbook and Sweet & Savory Fat Bombs Cookbook.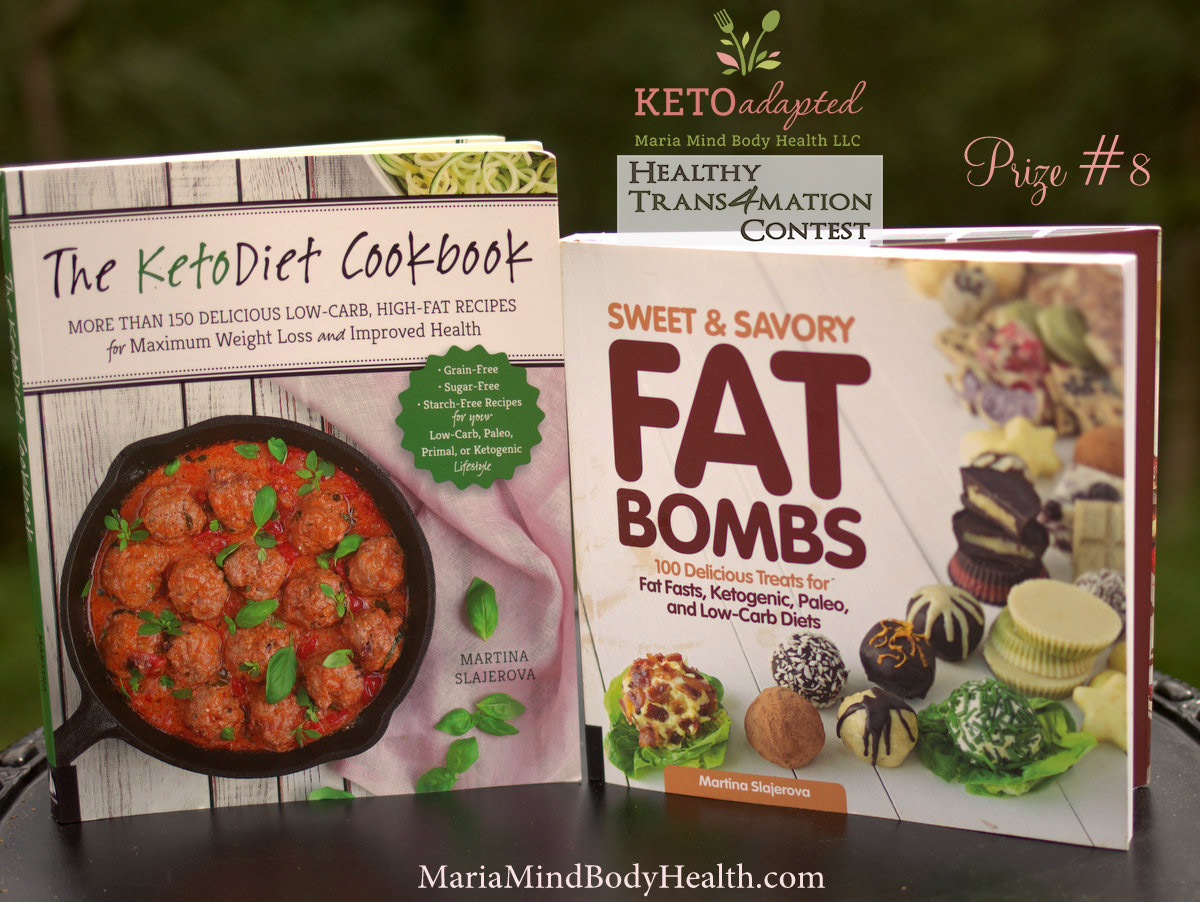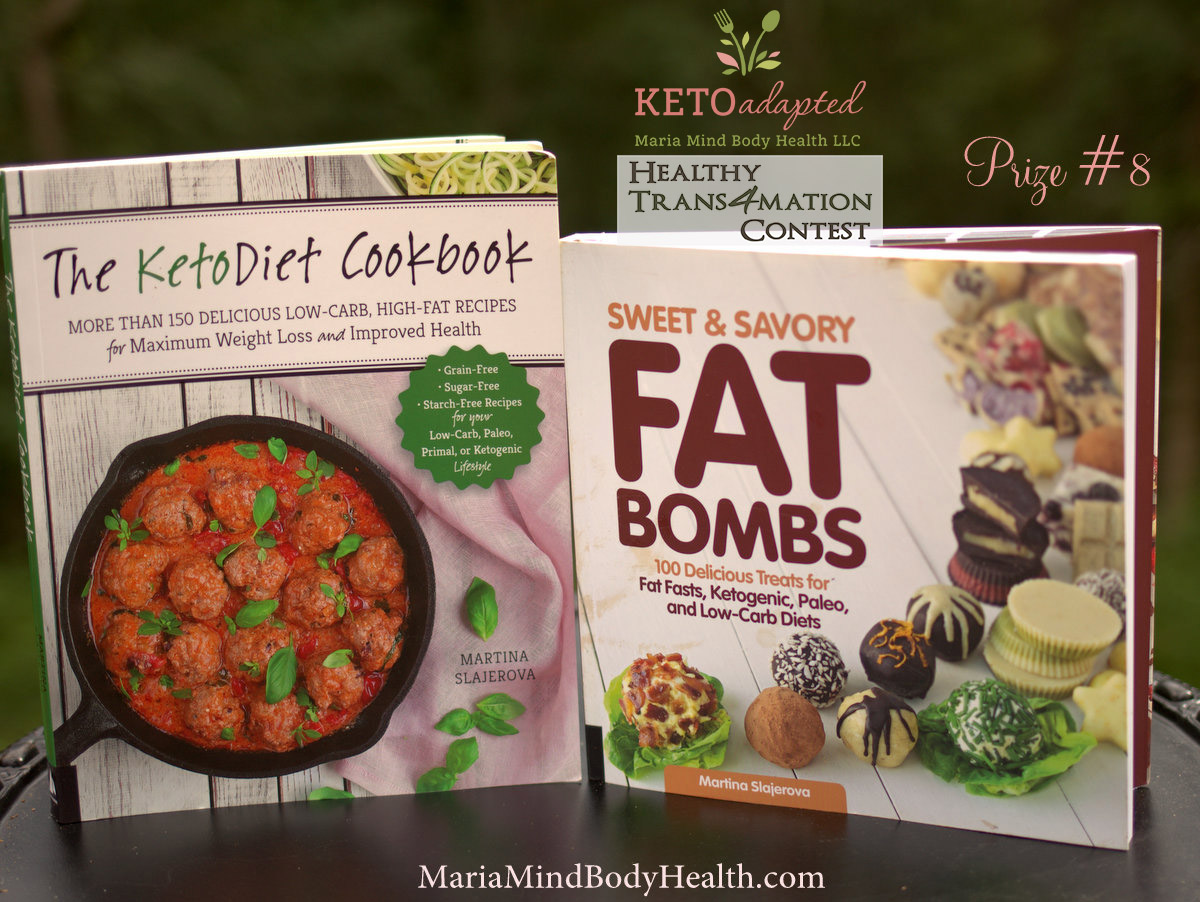 9. A copy of The Art of Eating Healthy Combined Cookbook: Sweets, Savory and Kids Cookbook all in 1!
Donated by me!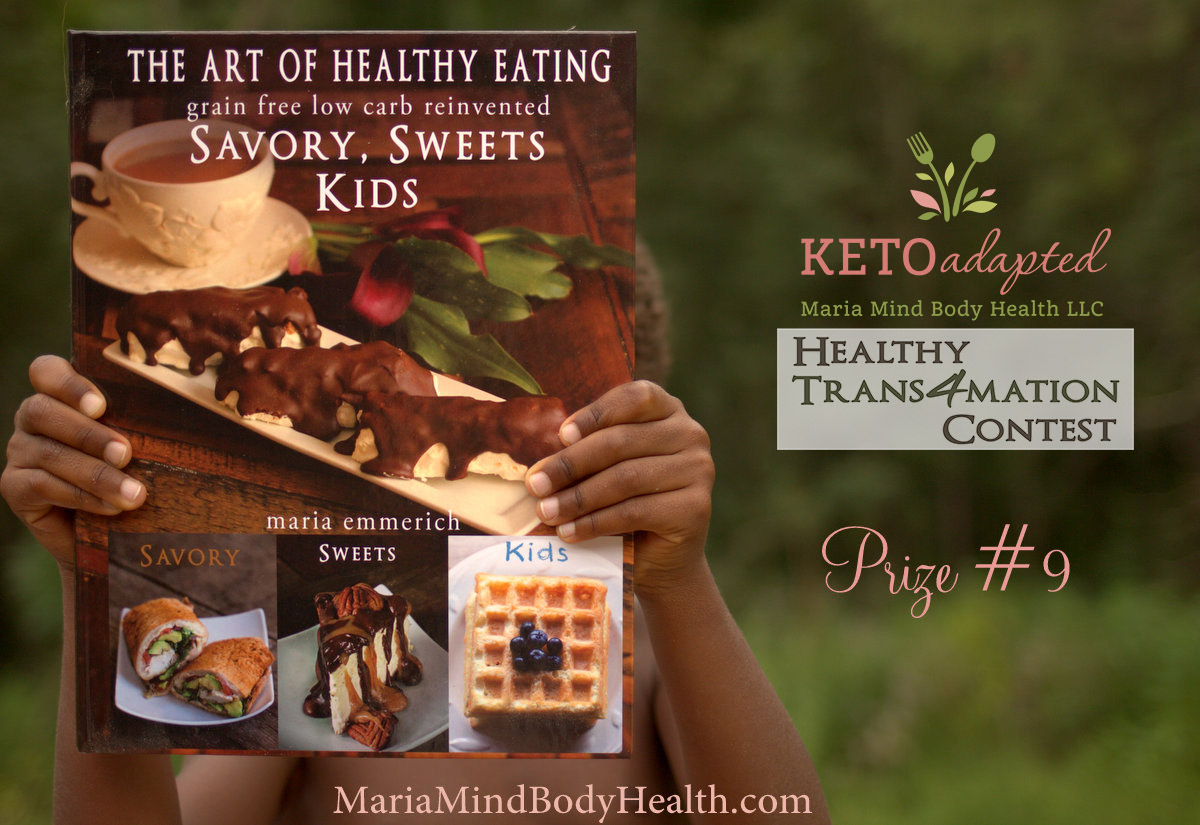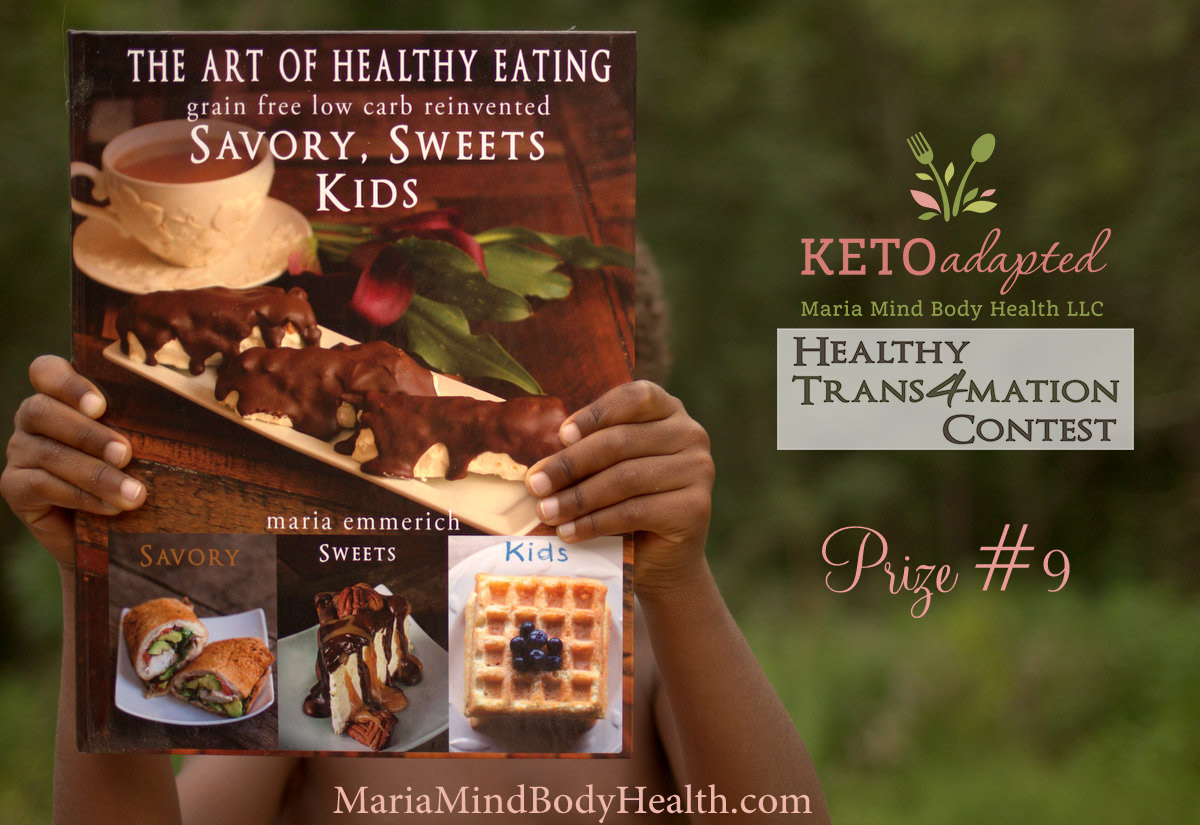 1 bag of Sweet LUV
1 bag of LUV Sugar Free Chocolate Chunks
1 Chocolate Sweet Nothing
1 Cinnamon Sweet Nothing
1 Coconuts in LUV Chocolate Bar
1 First Crush LUV Chocolate Bar
1 Cinnful.LUV Bar
1 Almond You, Man LUV Bar
1 Phil & Burt Chocolate Bar
Approximate value: $46.00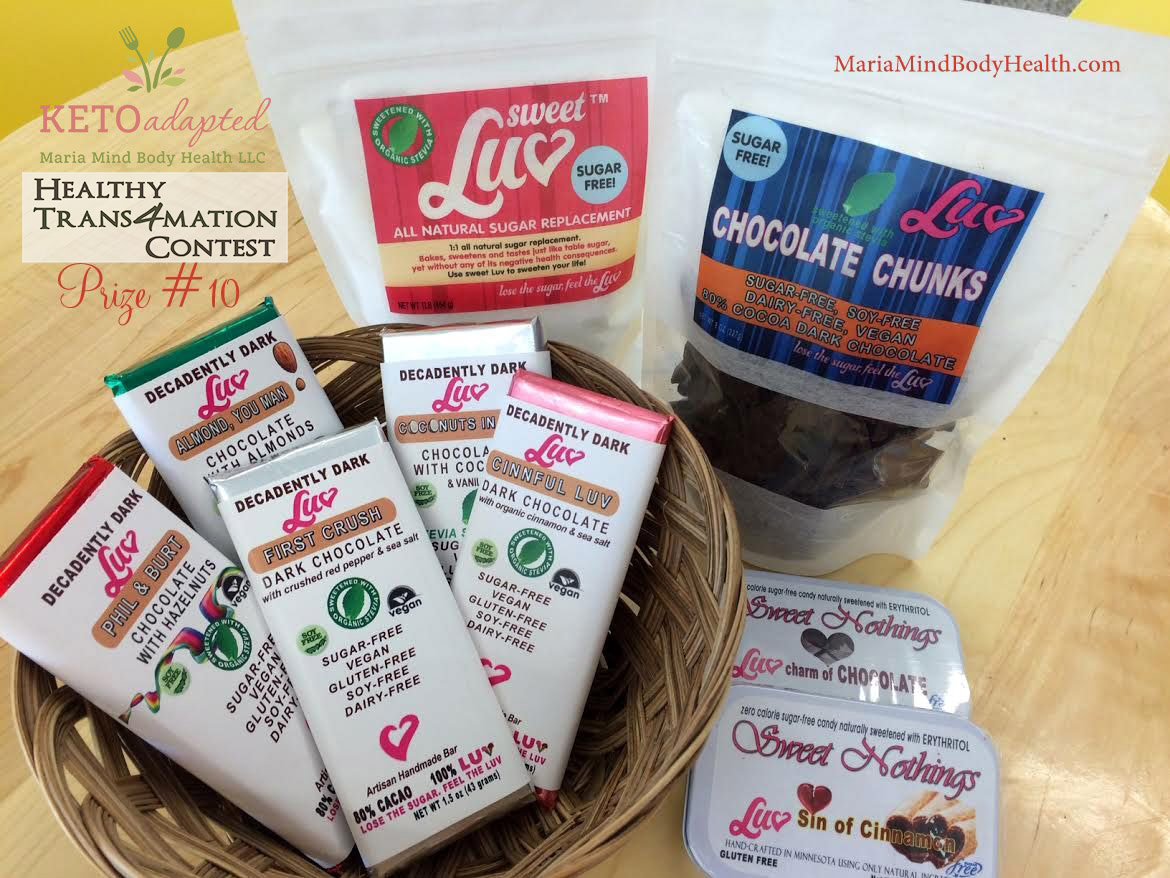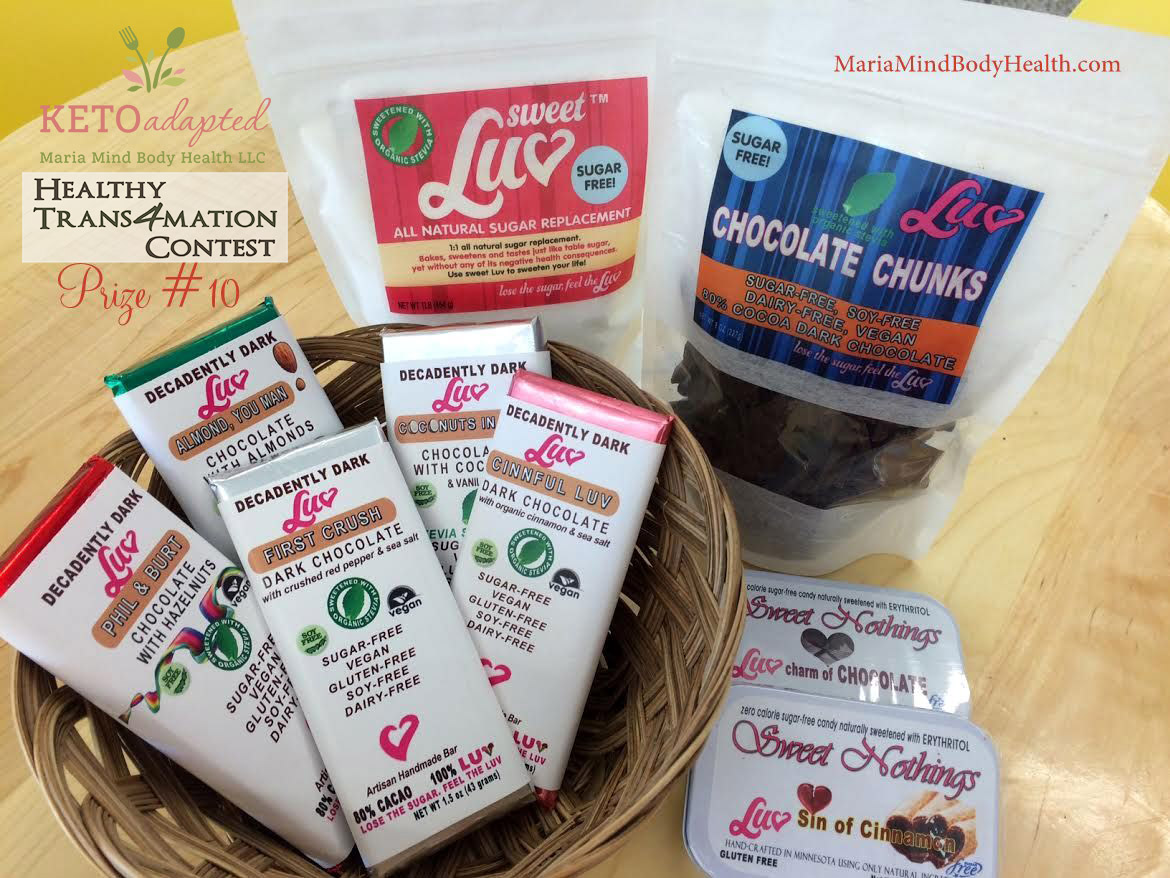 11. A Soda Maker!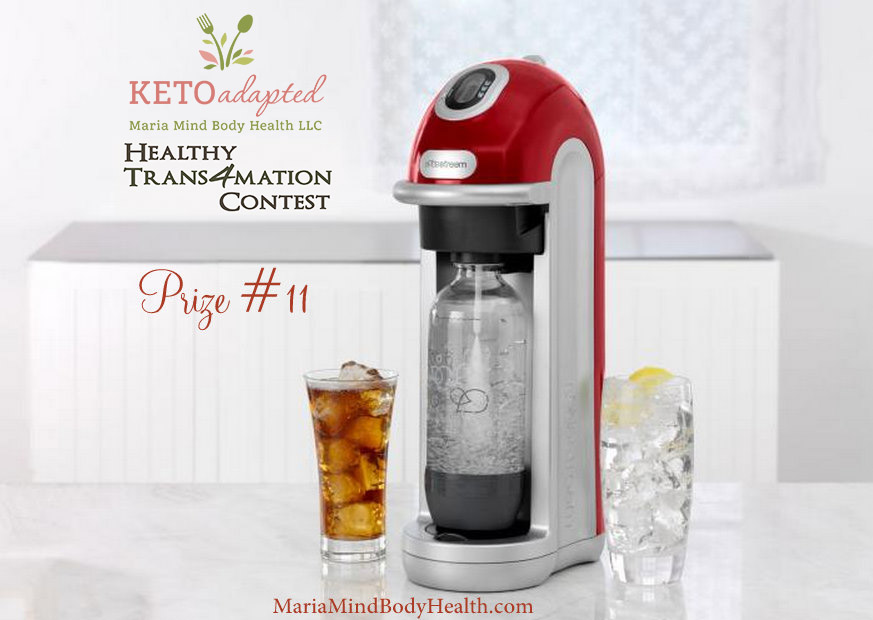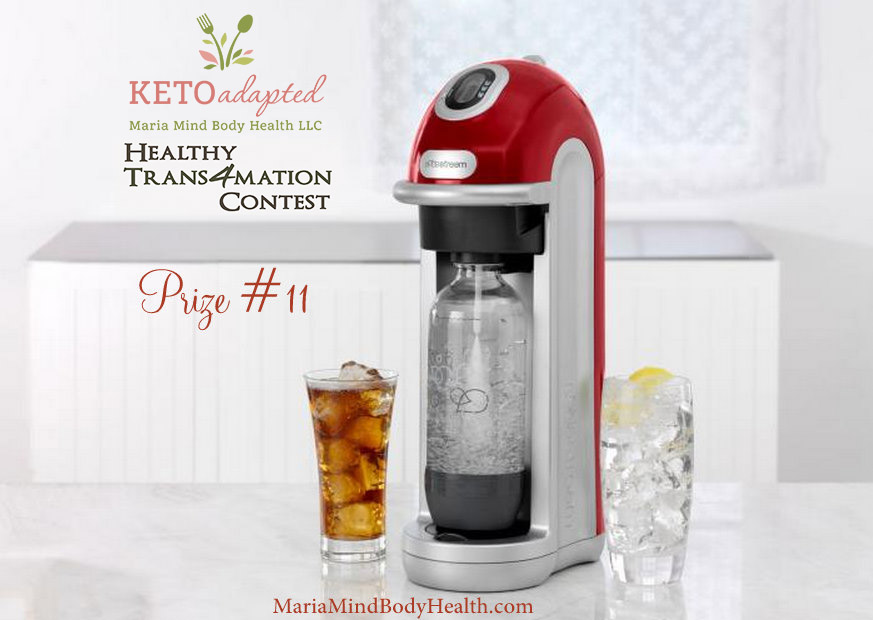 12. A great gift basket by Mikey's! 3 boxes of pizza crust (that has 2 crusts per box), 3 boxes Mikey's English Muffins!
Click HERE to find Mikey's website!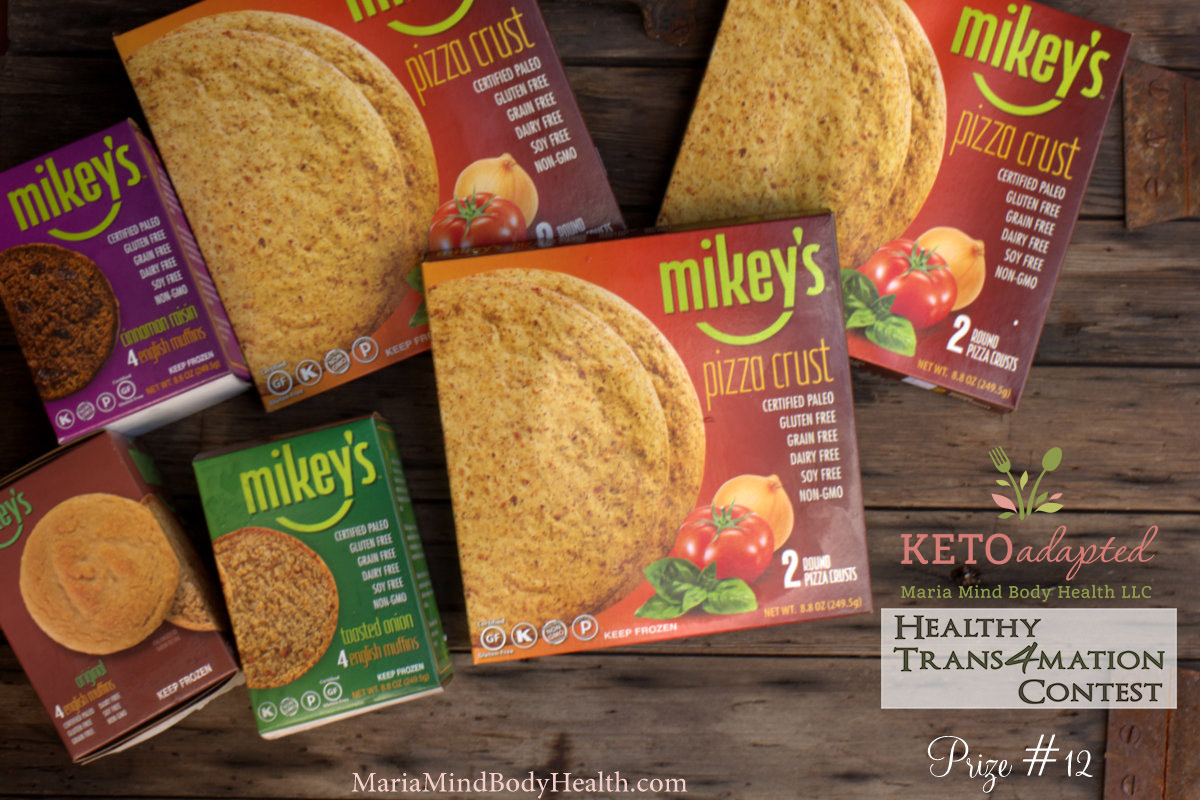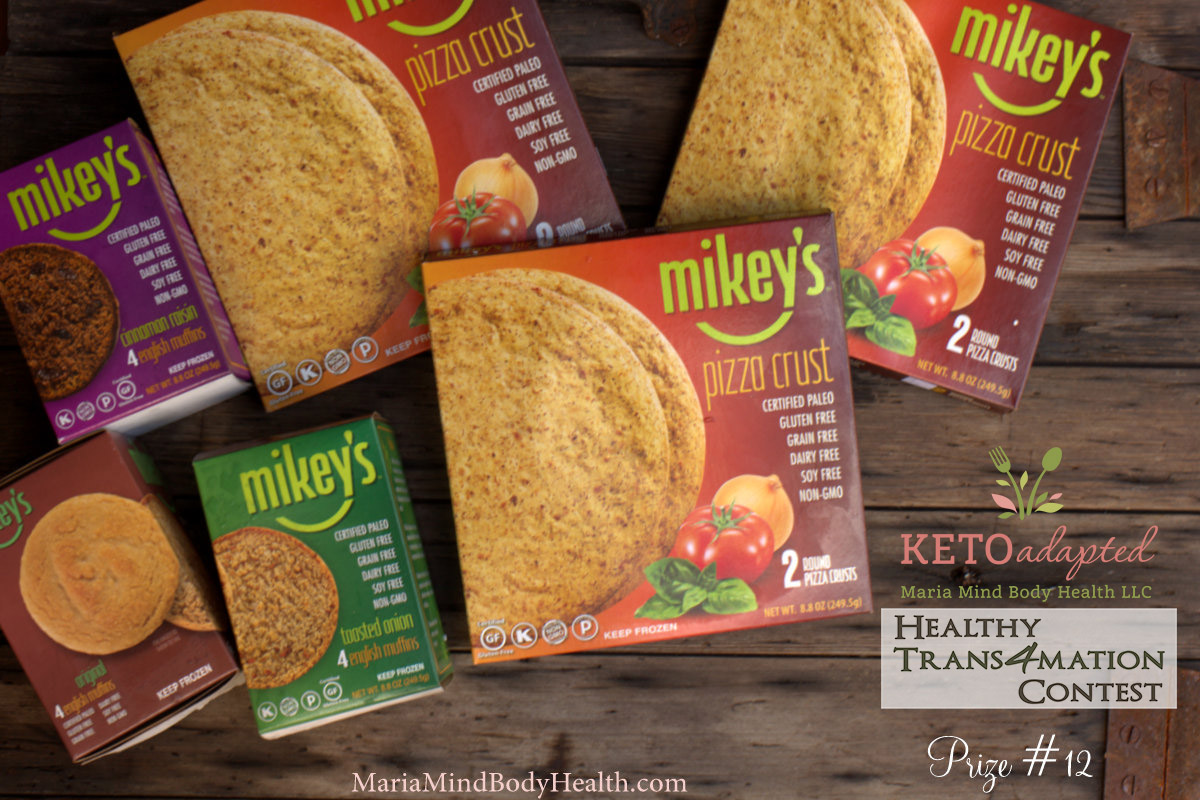 13. FAT WORKS has graciously donated all 9 of their healthy fats (below plus 1 yet to be announced product!) to the 1st prize winner!!!
The second prize winner will get 1 jar of their choice!
Click HERE to find FAT WORKS on sale. Click HERE to find FAT WORKS website.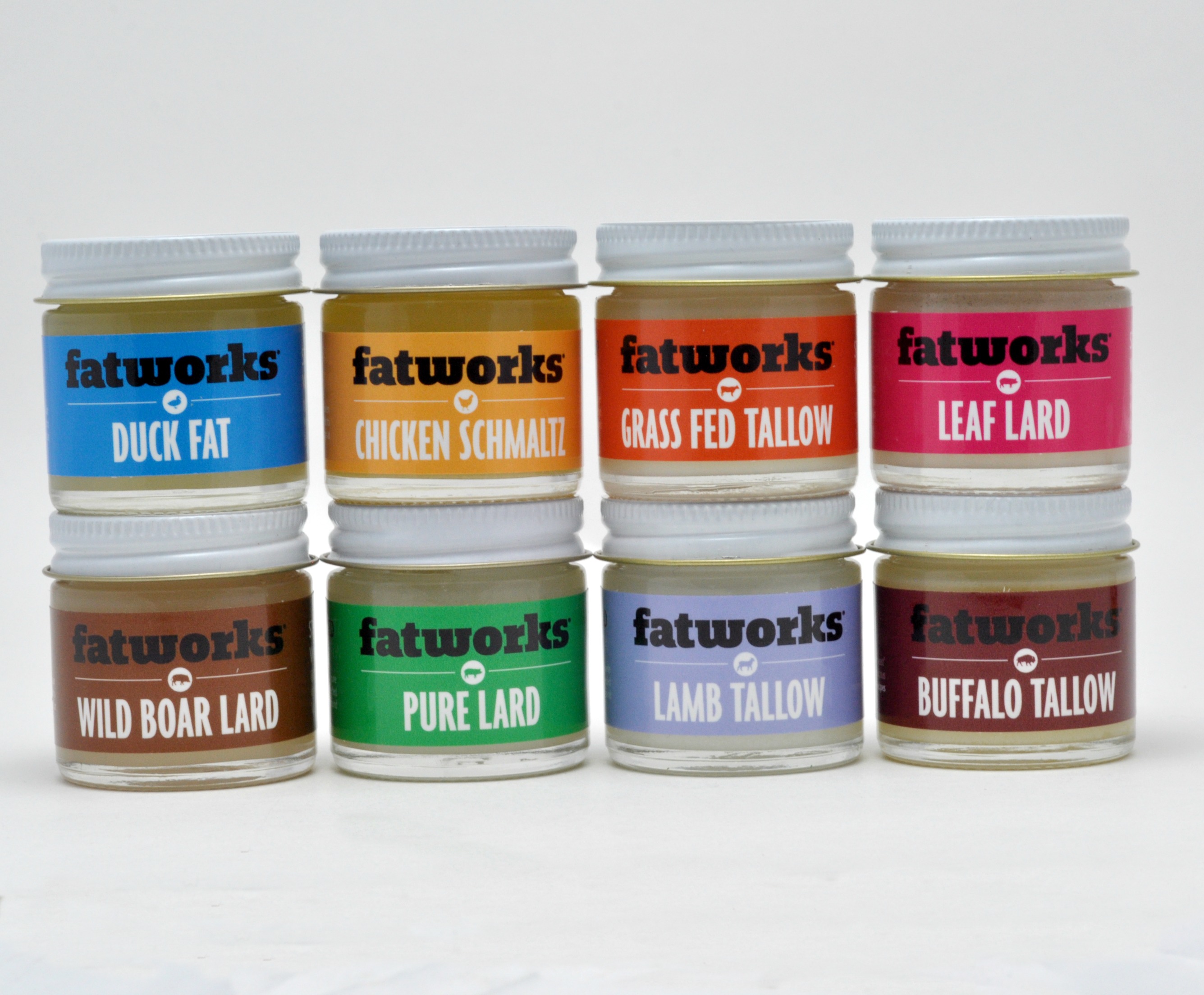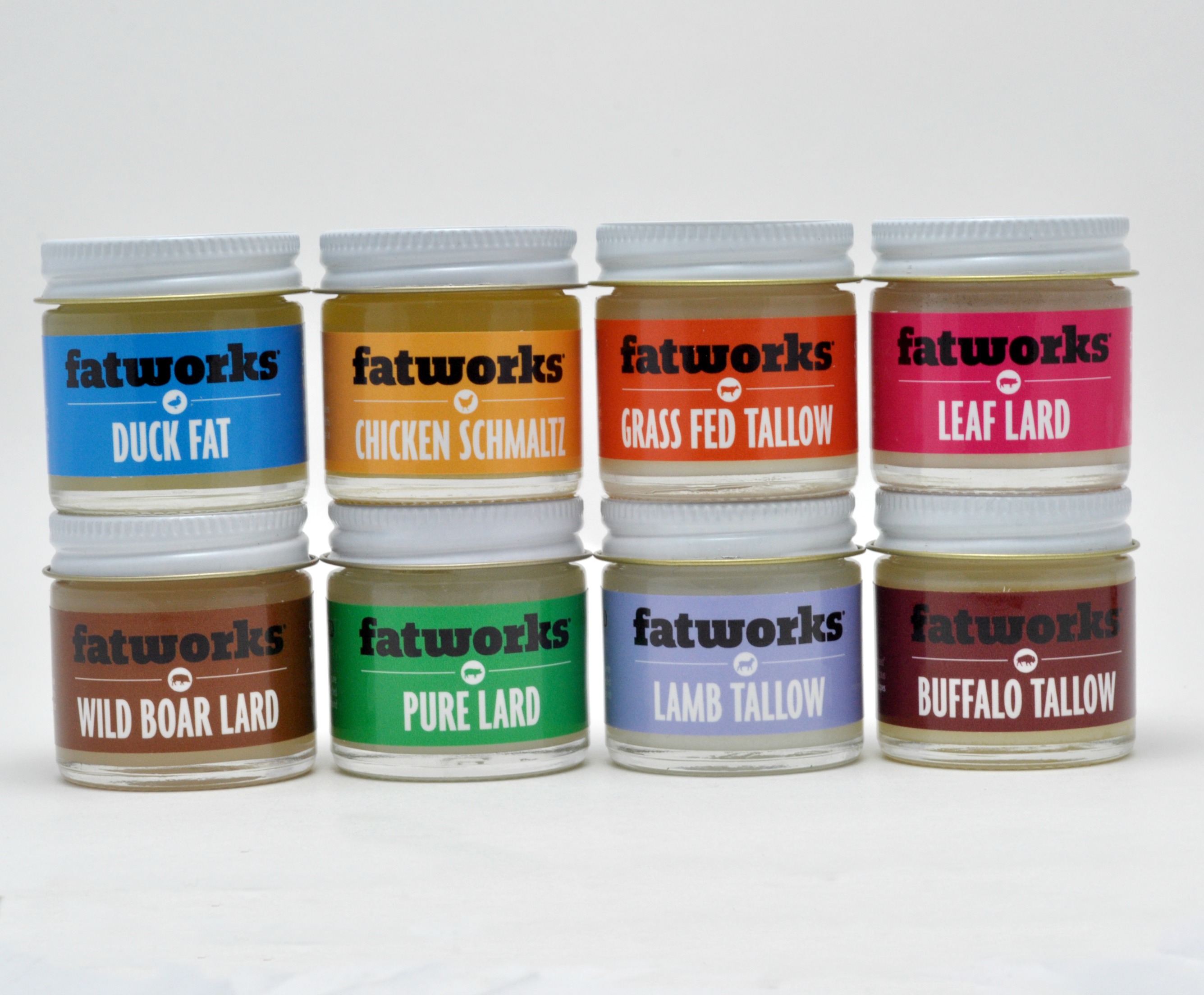 14. BeautyCounter Gift Bag!
Last but definitely not least, everything we put on our skin is as important as what we put in our mouths. Beautycounter products are free of thousands of harmful chemicals. This gift bag was donated by Kate, click HERE to meet Kate! She does a great webinar with me!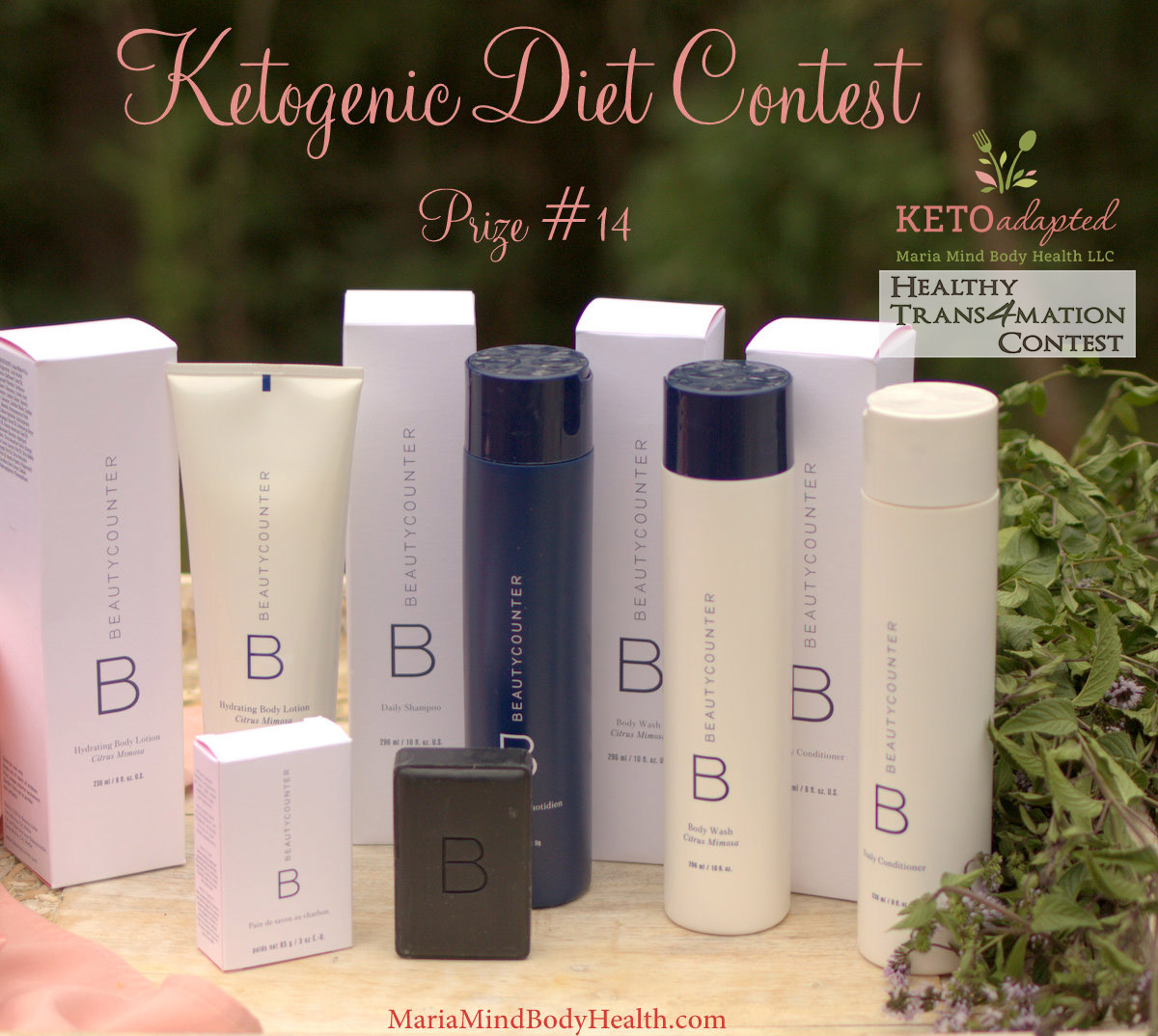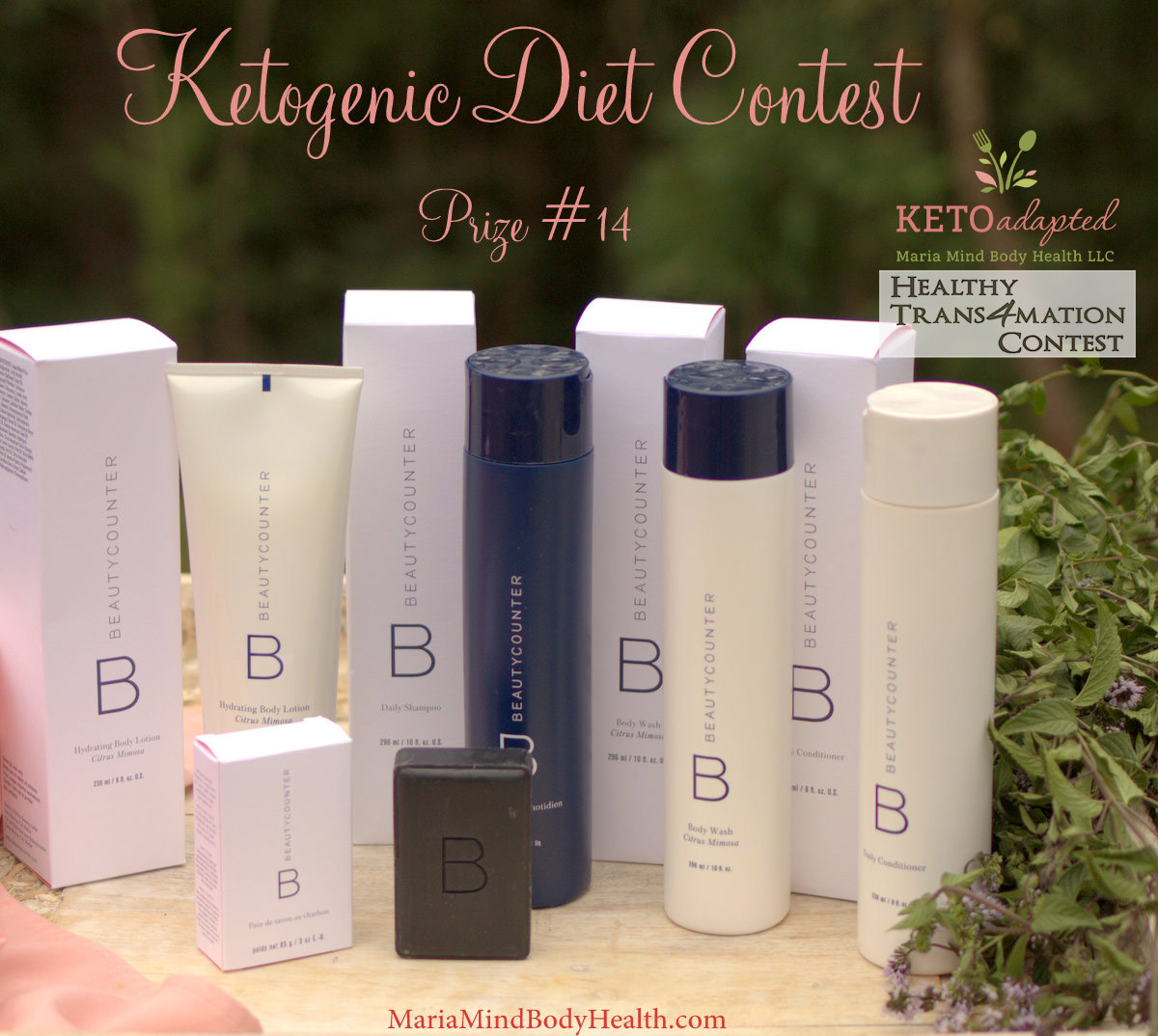 Another bonus!  Some awesome sauces from Sauces and Love!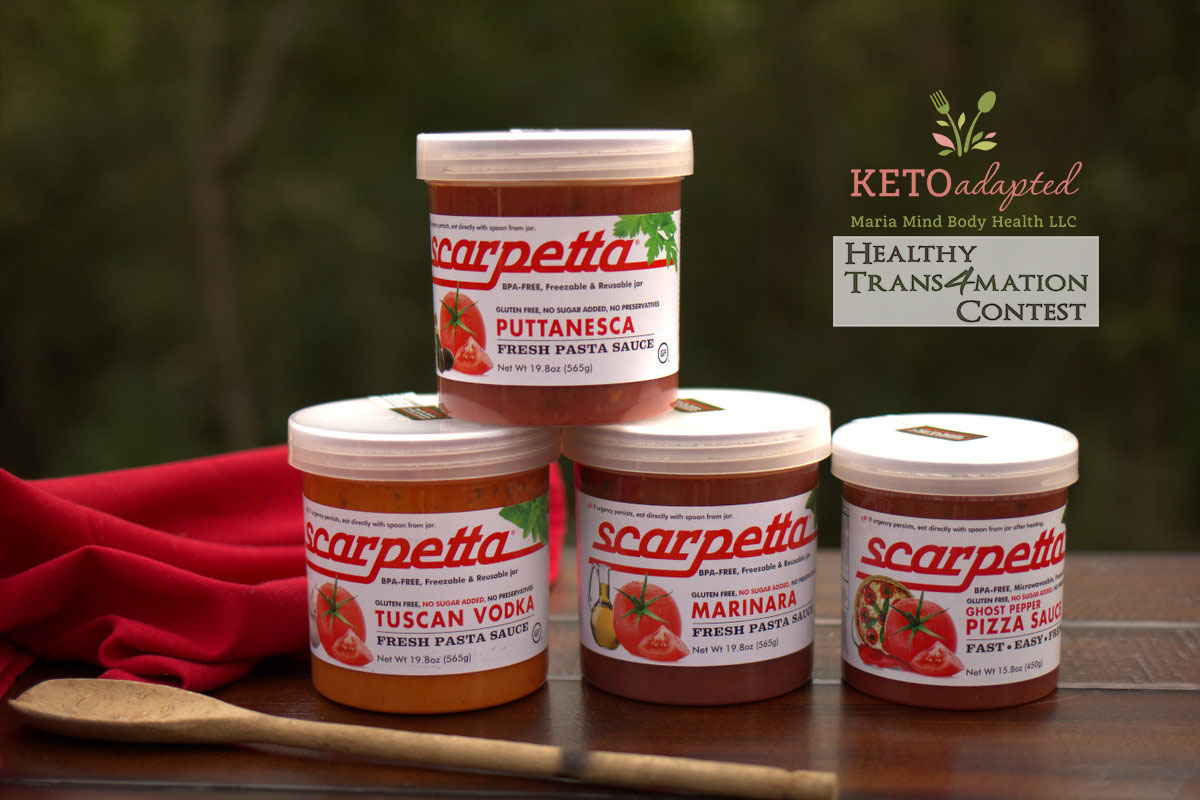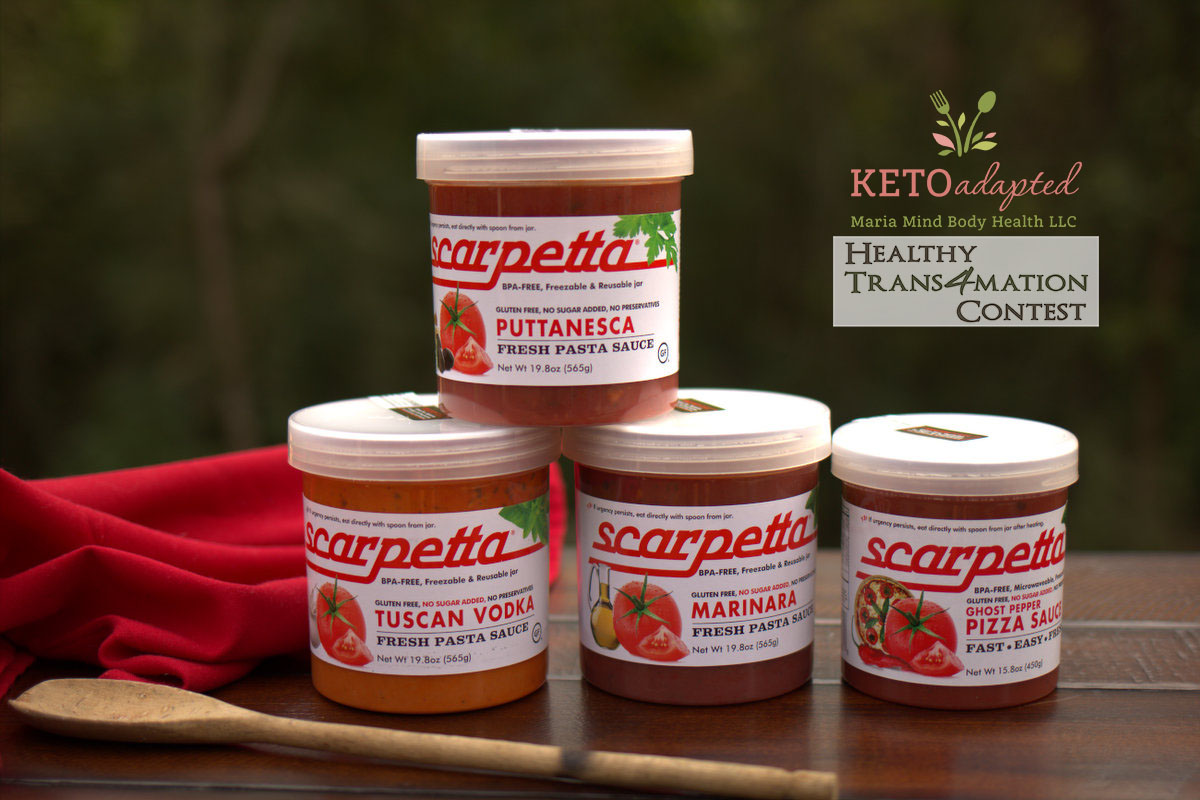 16. Set of ZWILLING J. A. Henckel knives!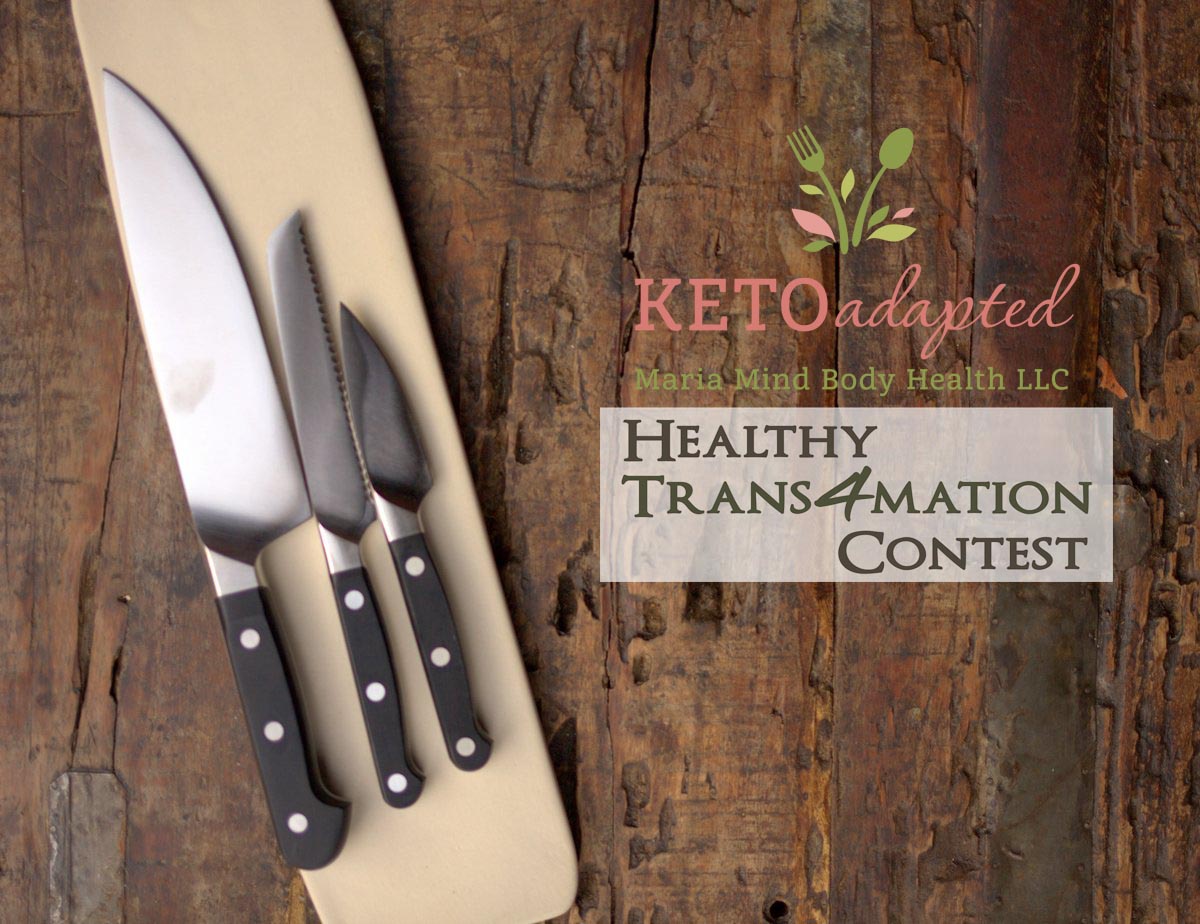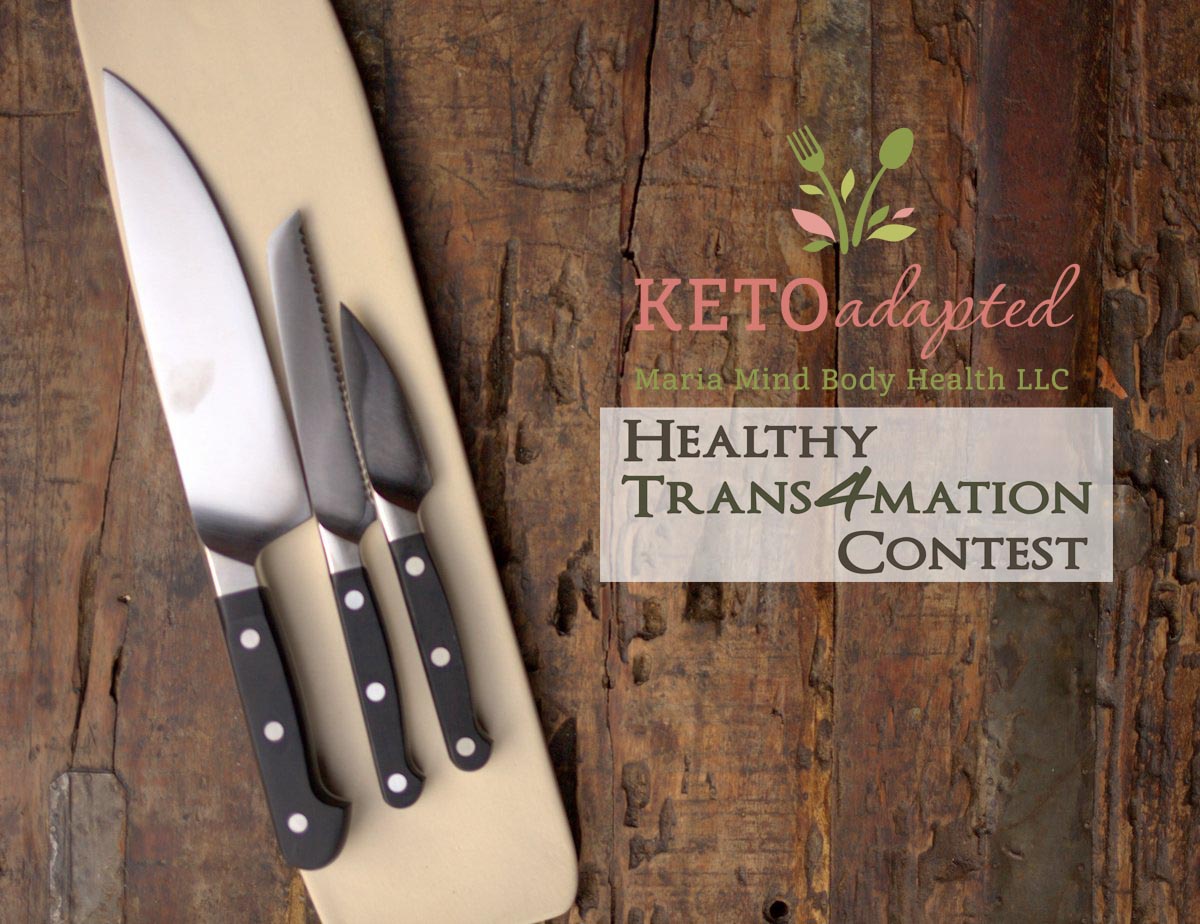 Another bonus!  Set of knives!
17. Set of Spices in Magnetic Spice Rack!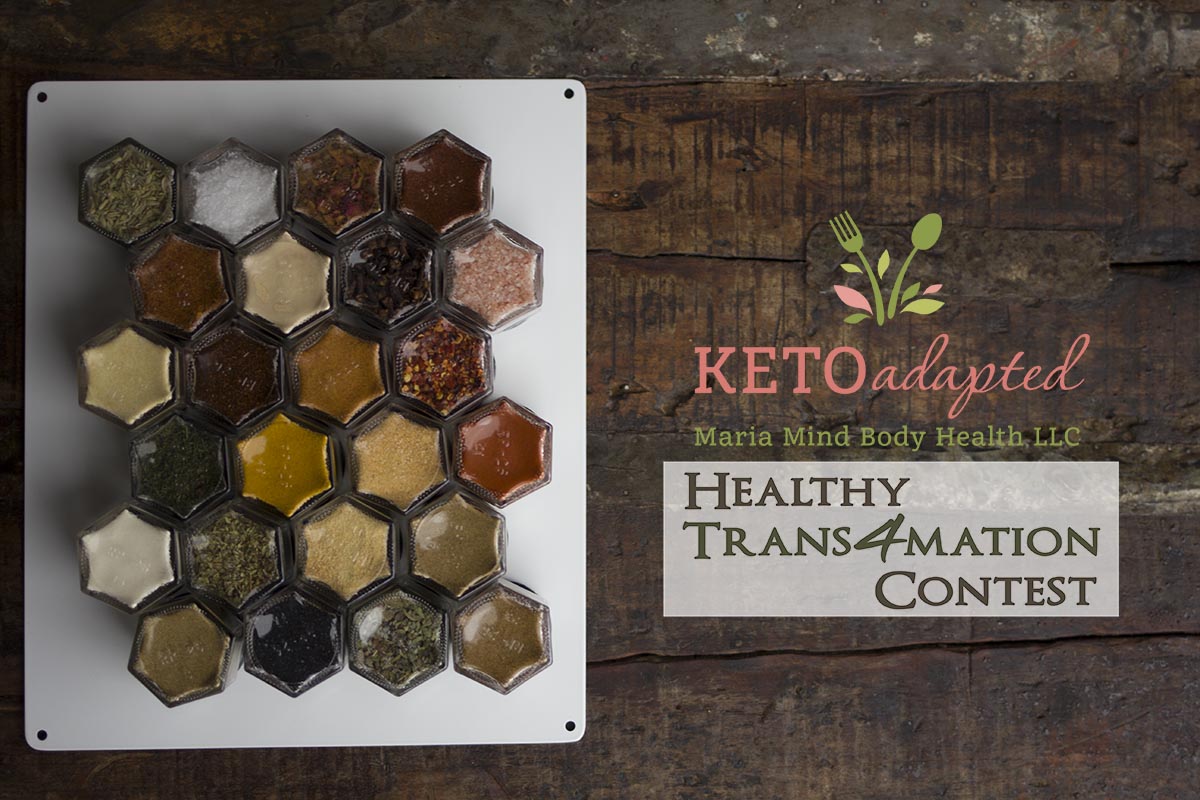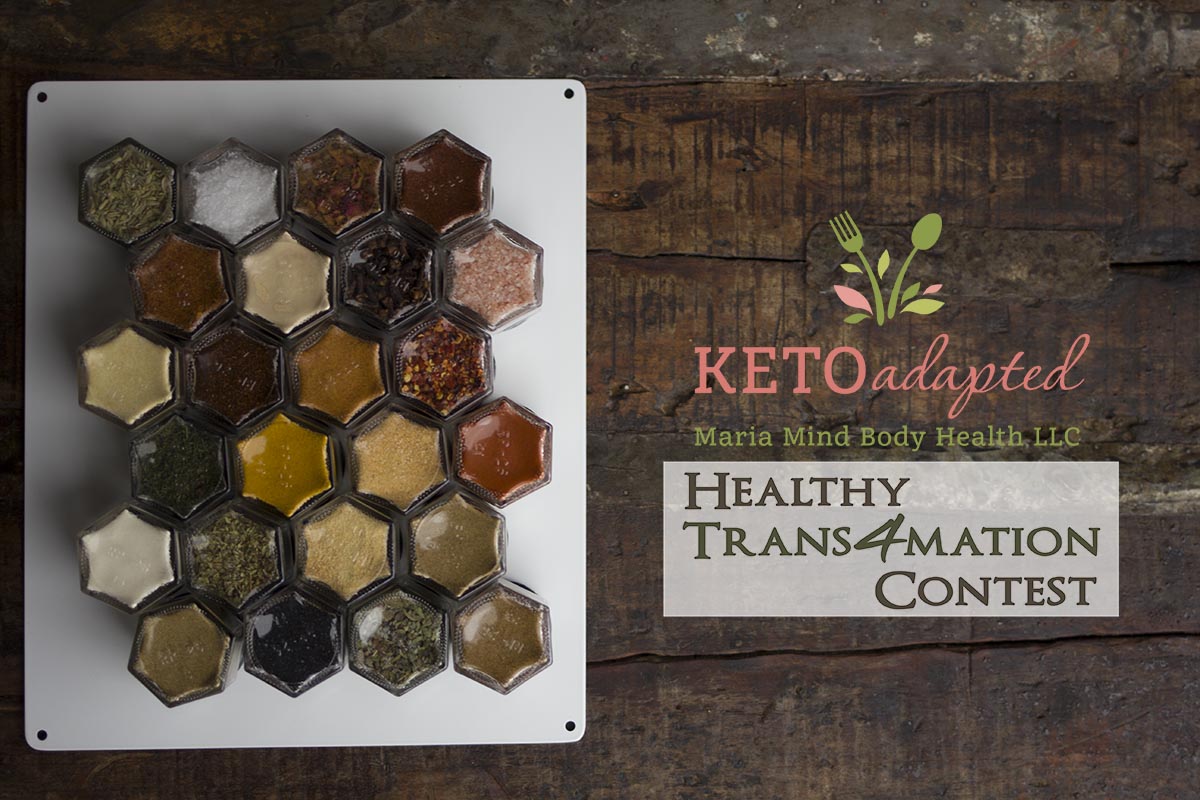 This really cool organic spice collection in a magnetic rack is such a great idea and they are a small business which I love supporting!  CLICK HERE to get this really cool rack. Winner gets to pick the spices.
and much much more! Watch for more prizes on Facebook: KETO ADAPTED. 
Good Luck!
How To Enter:
Just click below to enter the contest.
Need help? Everyone that enters will also get a 1/2 off coupon for our Keto-30 Advanced weight loss package (normally $210 but for contestants only $105!).
The winner gets over $1,000 in prizes! This is your time to make your healthy transformation!
Deadline to enter is September 30th.
Entries are Closed.