Girl Scout Cereal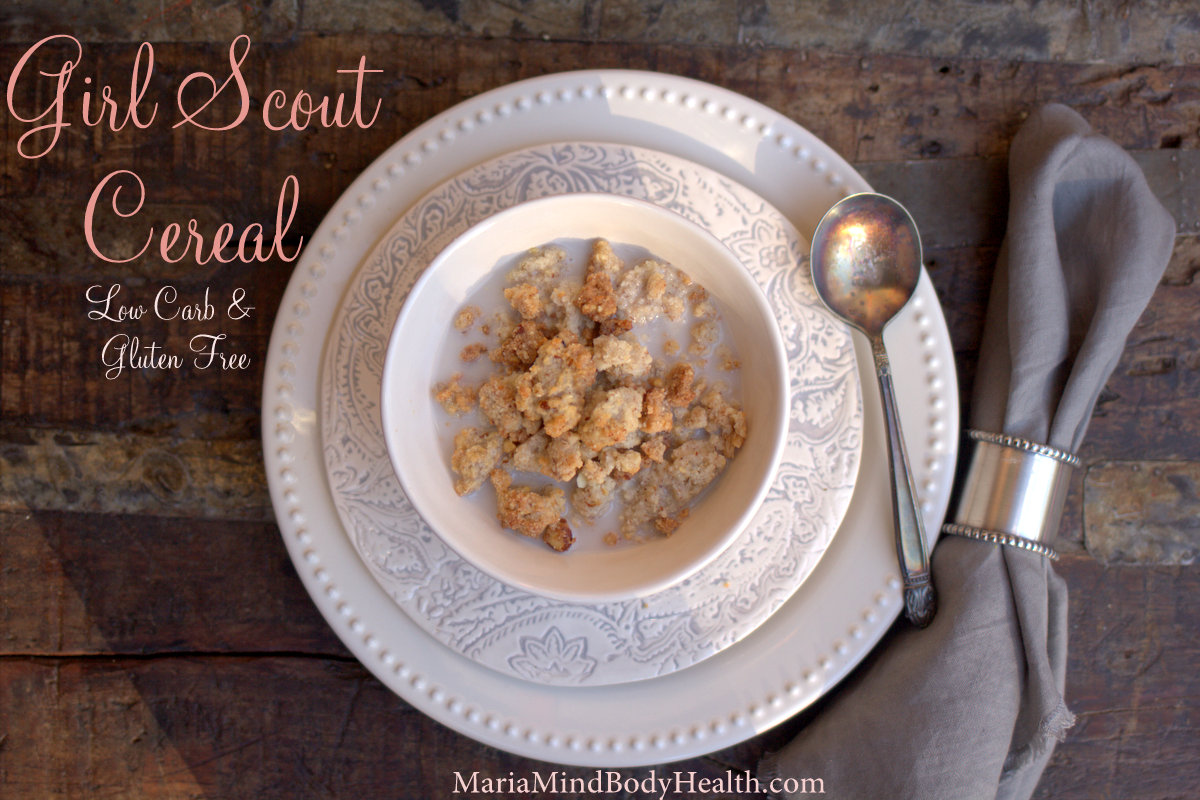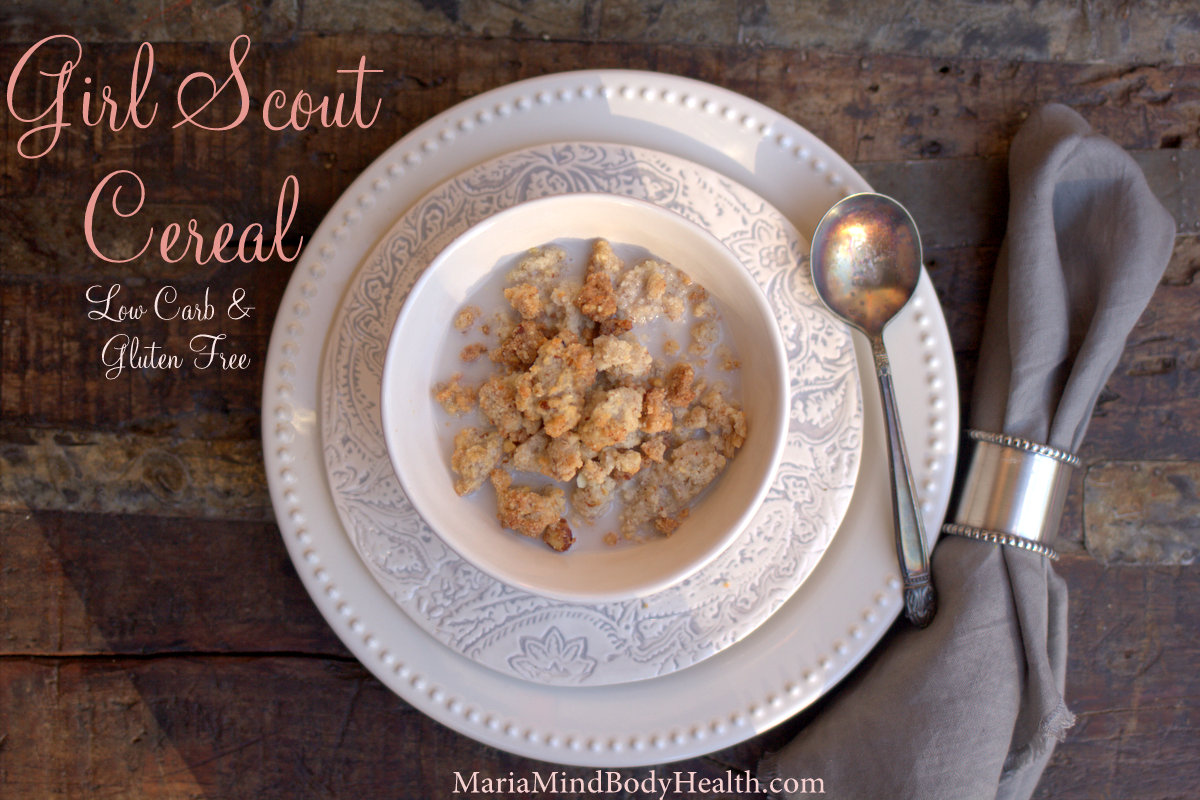 I grew up on cereal and skim milk. I often had it as a 'bed-night-snack' as a kid. Habits are hard to break and that one was probably my hardest habit I had to stop.
If you haven't heard already, Girl Scouts is coming out with a new cereal line. So far they have a caramel cereal as well as a Thin Mint cereal. I thought it would be fun to recreate a Keto Girl Scout cereal line! But seriously, if you trying to transition off cereal with your family, you MUST try this Girl Scout Cereal!
The 3 things that make this cereal amazing are:
1. Yacon Syrup: gives it a caramel-like taste and texture. Read more on natural sweeteners HERE.
2. Browning the butter. If  you have never browned butter, you are missing out! It is a "game changer!" Click HERE to watch me making brown butter. You can skip this step, but it will not be as good:)
3. The caramel extract gives it a whole extra layer of flavor.
Next time I make it, I am going to add a few tablespoons of MACA powder to add my malted milk flavor!
Girl Scout Cereal
Ingredients
2

tablespoons

Yacon syrup

for a caramel taste OR 1/4 cup Swerve confectioners (or equivalent)

1/3

cup

crushed almonds or pecans or walnuts

1/4

cup

almond flour

doesn't have to be blanched

1/4

cup

vanilla Egg White protein powder

1/4

cup

butter

or coconut oil if dairy free

1

tsp

caramel extract

1

tsp

ground cinnamon
Instructions
Preheat oven to 300 degrees F (170 degrees C). Combine cup crushed nuts, almond flour, protein powder, extract and cinnamon in a small bowl. Stir in natural sweetener of your choice.

To make the BEST cereal, place the butter in a saucepan and heat to high heat while stirring often. The butter will froth up and brown flecks will appear. Once butter is dark brown, not black, remove from heat. Stir well into the nut mixture.

Place mixture on a cookie sheet with defined edges or the butter will leak off. Bake for 12-15 minutes or until golden brown. Remove from the oven and gently stir while still hot. Let cool in the cookie tin (it will crisp up A LOT). Break pieces apart and enjoy with unsweetened cashew milk.
Notes
Nutritional Information (with Swerve):
442 calories, 39g fat, 16g protein, 10g carbs, 7g fiber
TESTIMONY OF THE DAY 
"In the past month of following Keto and using the meal planner I have already lost 9 pounds that I have been trying to get rid of forever following Atkins.  And I feel amazing!  Plus I feel like there is so much more variety and flavorful treats eating the Maria way.  Just wanted to say thanks! I love the membership and site.
Best,
Summer"
At
Keto-Adapted.com
you get the ability to make your own meal plans and the tons of amazing Keto recipes on our new site give you the tools to succeed, including Live Weekly Keto Meetings every Sunday!