FREE Keto eBook
Bonus! $8 OFF Coupon!
With everyone stuck at home looking for entertainment, we wanted to do what we can to help out. So we made this $8 coupon for any ebook if you sign up for our text list. As part of this list you will get texts of the most important things that we don't want you to miss out on like big sales, giveaways, free summits and other great deals.
When you sign up you get a coupon for $8 off any of our ebooks or supplement plans! This means you can get our Instant Pot ebook for just $1.99 or our Secrets to Controlling your Weight Cravings and Moods for just $0.99. For less than a dollar that book is loaded with great information to how our hormones work. It can even be used on our new Carnivore ebook.
Everyone that signs up get a coupon fro $8 off any ebook OR a supplement plan! Use this link to sign up. Click HERE to sign up! 
Or just text me at 952-234-8639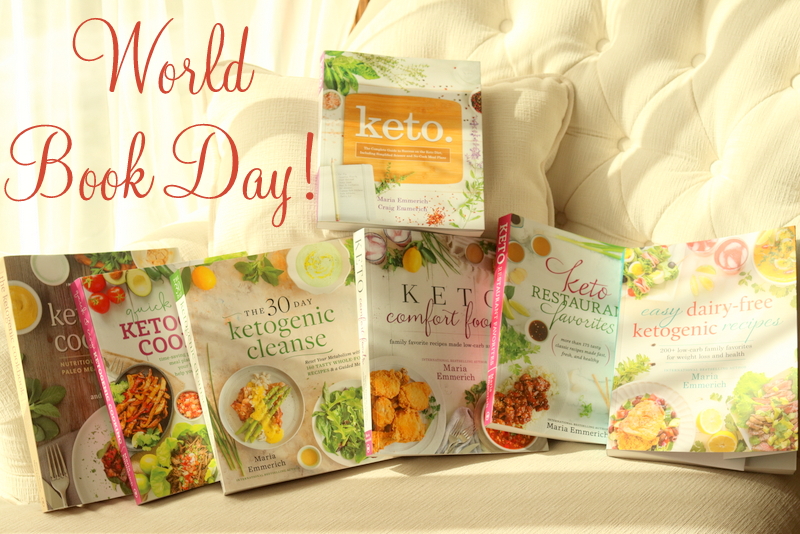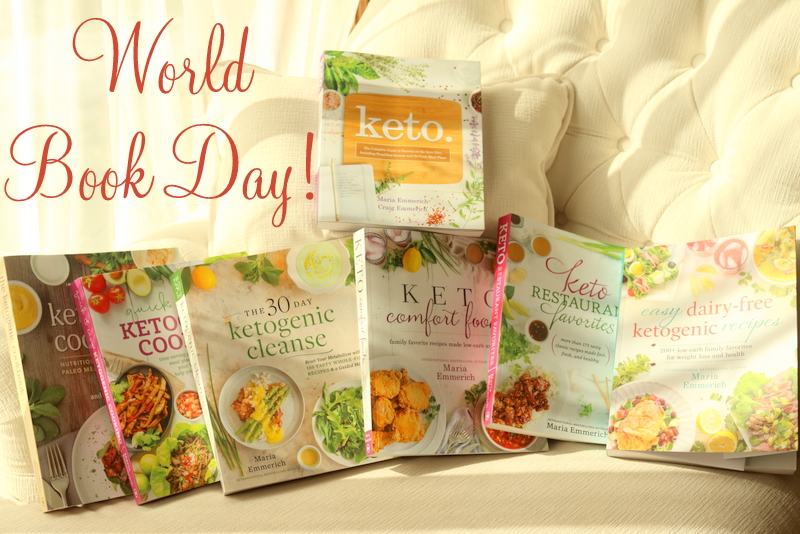 TODAY is WORLD BOOK DAY!!!
For celebrating, I am giving away my Keto Adapted eBook for FREE!!!!
Click HERE to get your FREE copy with over 46 recipes, 2 weeks of meal plans with full grocery lists!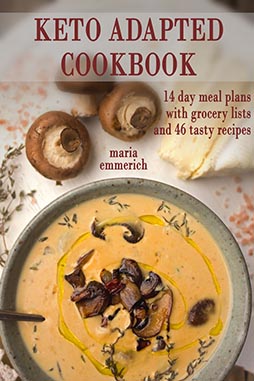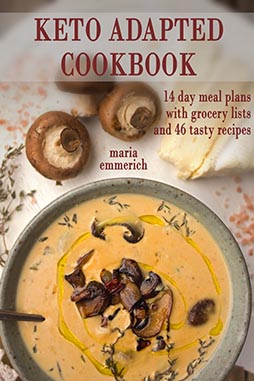 My books should have all of our names on the cover! It is truly a family affair!
Recipe testing, writing, cleaning the dishes, … we all played a role in making these books special! I am very grateful for my husband Craig and my 2 precious boys!
We want to thank you for your love and support!
If you would like to make a difference and support a small family rather than making a minuscule sale for a large company, I am happy to announce that you can now get my books as a high quality ebook that works on any platform (all done by my wonderful husband!). This is an ebook format that works on any computer or mobile device. It is a beautiful pdf that has all the full color pages and layouts as the printed books with click-able table of contents and searching capabilities. This is extremely useful when trying to find a recipe. These books are much higher quality than the ebook platforms (kindle, apple). Plus, most of the profits don't go to Amazon or apple!
Thank you for your support!