Easy Sugar Free Caramel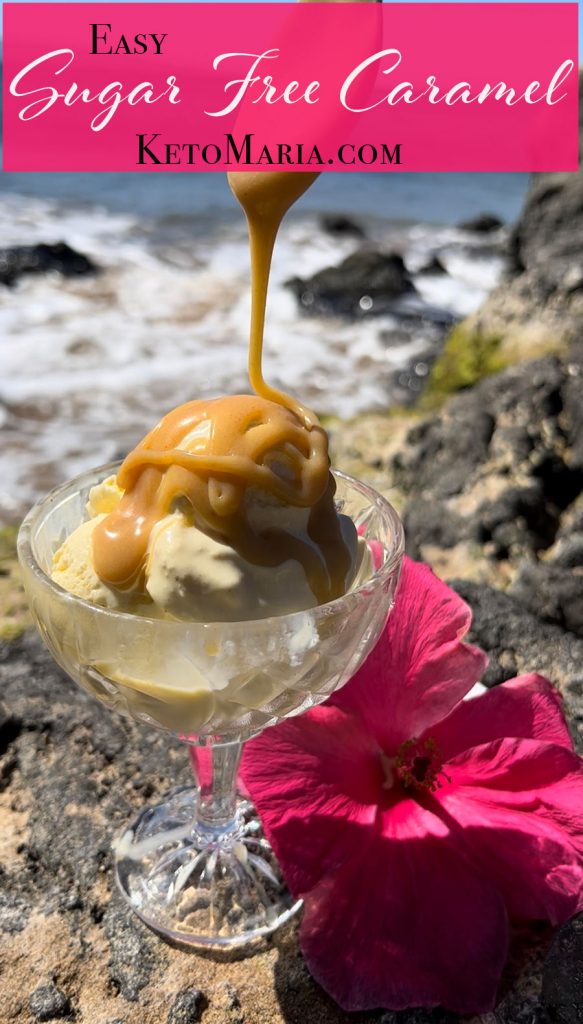 I have been so excited to share this new Easy Sugar Free Caramel recipe and sweetener information with all of you but I was waiting for not only myself to test my blood sugar with it, I wanted feedback from other diabetics; both Type 1 and Type 2 for feedback on if they have ANY rise when using this new sweetener called Allulose. And the results are in… Allulose does not increase blood sugar at all! Yahoo!
Here is a screen shot of a Type 1 diabetic testing it (thanks RD!)!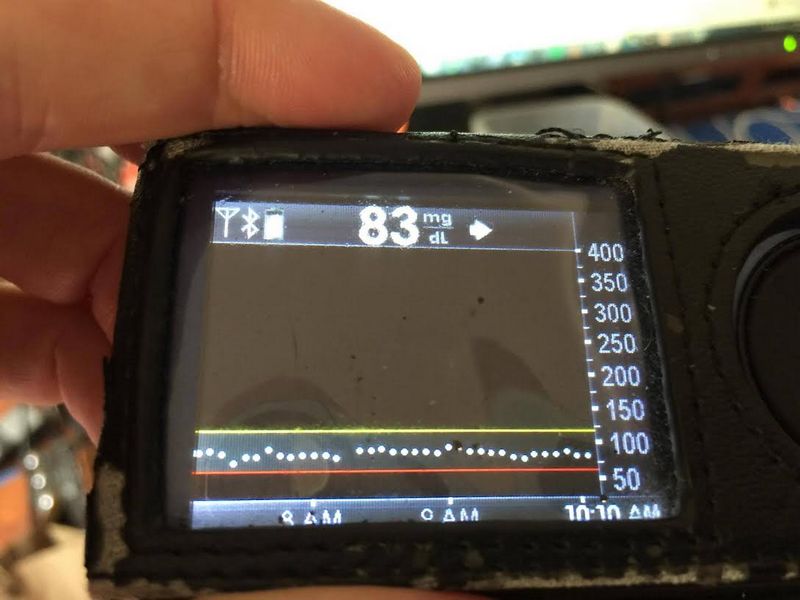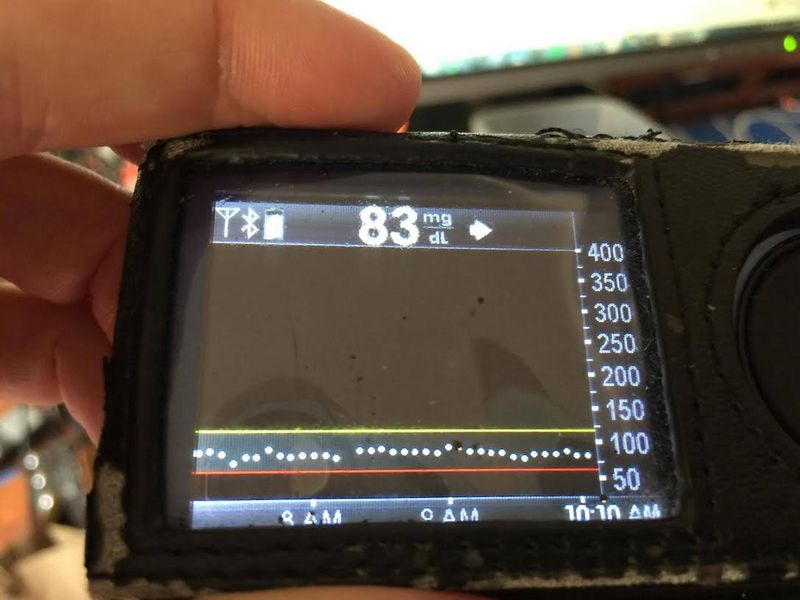 Allulose is an all natural sweetener (not an artificial sweetener) and there are a few allulose products that are awesome! The sugar-free honey is to die for! The sugar-free Maple syrup is also super tasty on it's own!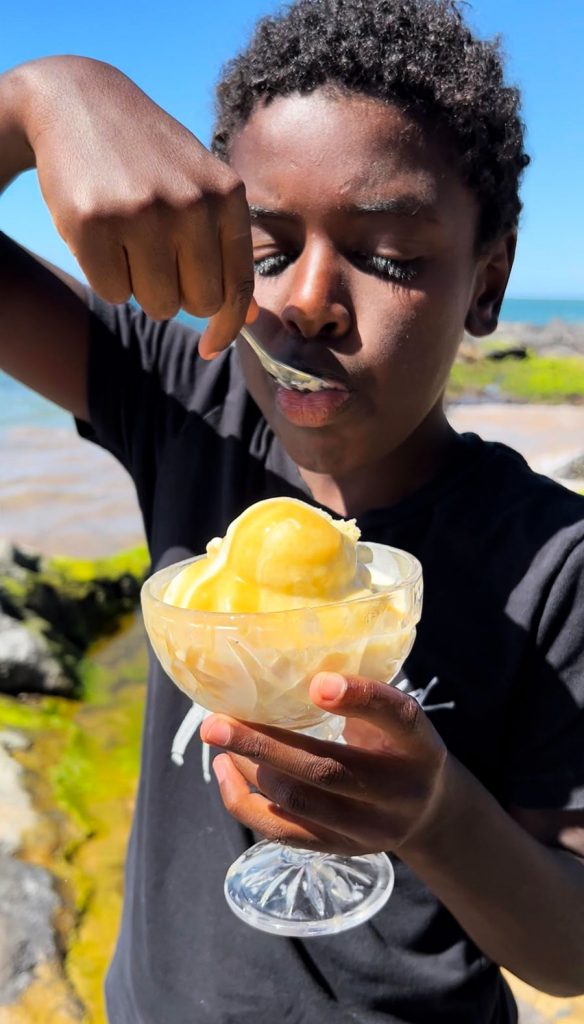 If you despise the aftertaste or cooling effect of erythritol you are going to love Allulose! It tastes just like sugar. It also caramelizes and melts like sugar!
Here is a video making my easy sugar free caramel recipe!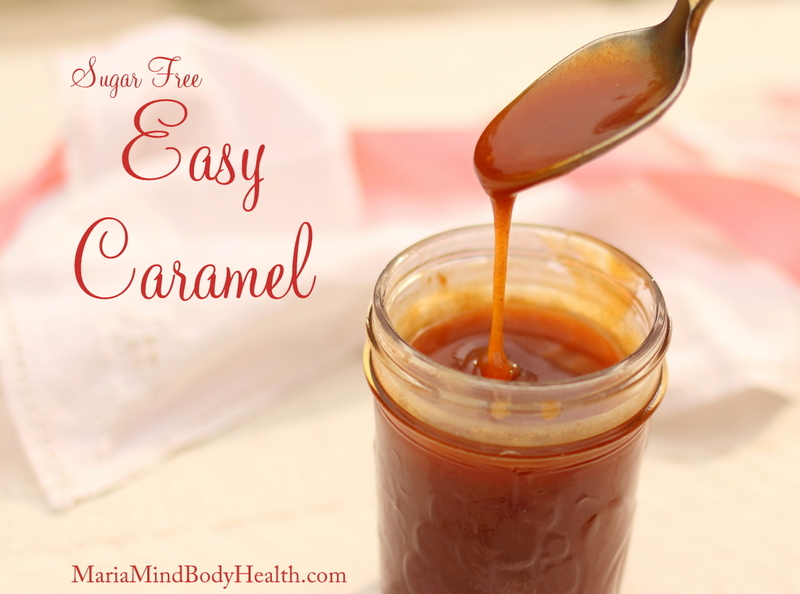 Easy Sugar Free Caramel
Instructions
Before you begin, make sure you have everything ready to go - the cream and the butter next to the pan, ready to put in.

Heat butter on high heat in a heavy-bottomed 2-quart (2 L) or 3-quart (3 L) saucepan. Whisk and let it come to a boil, watch for specks of brown (this is brown butter....so good on veggies!). Immediately add the Allulose and whisk until melted. Add the cream to the pan and bring to a boil for 1 minute. Whisk until caramel sauce is smooth.

Let cool in the pan for a couple minutes, and then pour into a glass mason jar and let sit to cool to room temperature. Store in the refrigerator up to 2 weeks.

Taste GREAT on my no-churn keto ice cream! Click HERE to find!
Nutrition
Calories:
104
|
Fat:
11
g
|
Protein:
0.5
g
|
Carbohydrates:
1
g
|
Fiber:
0
g
|
P:E Ratio:
0
TESTIMONY OF THE DAY
A great testimony from The 30 Day Ketogenic Cleanse!
"I'm just beside myself with joy this morning! I started at 190.8 the Saturday before Mother's Day (I found this site, ordered the book), and had my first cleanse meal Mother's Day afternoon with my family, they had ribs, my husband and I had Reuben pork chops (and my youngest who hates meat on the bone). Anyway, 10 1/2 weeks later, I stepped on the scale to see 160.8, 30 pounds GONE! I'm 10.8 pounds away from my first big goal of weighing what my driver's license says I do. Ha ha!
I was 150 when I got pregnant with my first child who turned 25 in May (had bad morning sickness for 4 weeks and lost 13 pounds), 152 when I went into deliver, less than 135 when I came home from the hospital! The last big diet that I did, 173 was the largest I'd ever been, I went down to 132.5 (fully dressed, middle of the day), not sure if I can do that again, but I'll see how I feel at 150. =)
Honestly, for anyone doubting they can do this and change their cravings, etc. this is the easiest thing I've ever done! I feel great and can easily go 20+ hours between dinner and breakfast. My husband LOVES the cleanse recipes so much, he asked if we could do it again. Silly man, he's had food from the other books too, they are all "keepers". =)
 Thank you for your love and support!