Cheeseball Christmas Tree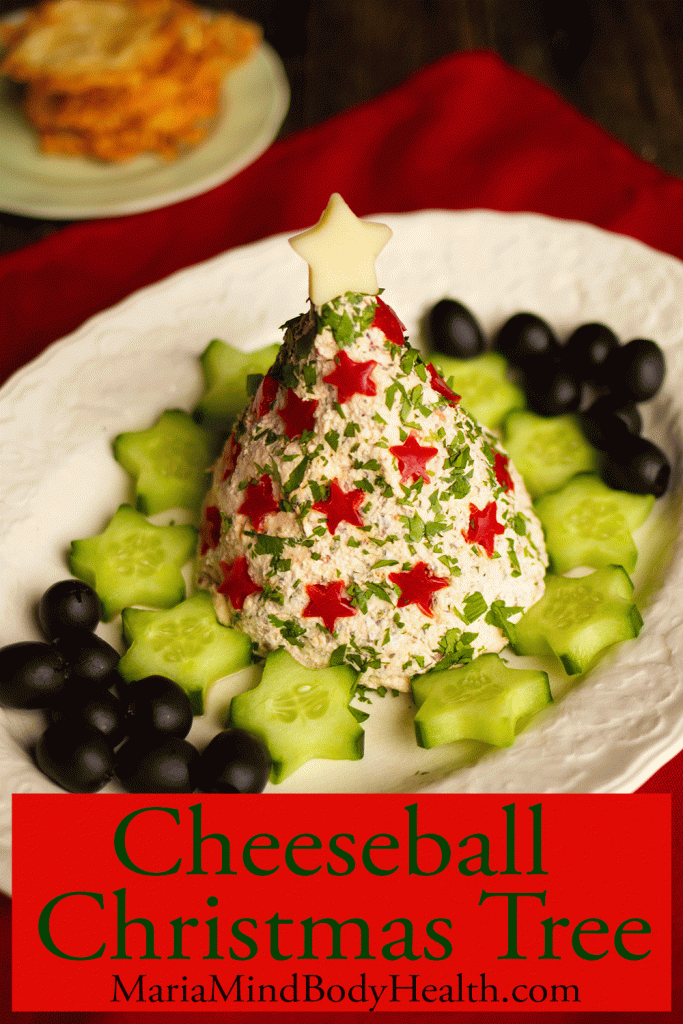 If you haven't noticed, I do not allow advertising on my site.
I just didn't agree with some of the products that were advertised. They were keto products, but they were unhealthy and I would never personally eat most of the products. It was hard to say no to blog advertisements; they pay thousands of dollars a month, but I just felt uncomfortable about having the products I didn't recommend on my website.
Instead, I have created a shopping list where you can find all the healthy ingredients that are difficult to find in the grocery store (and if you do find them, they are often very expensive).
I have done a lot of detective work and found the lowest prices on for all of the products I use and love. Everything from food, pantry items, kitchen tools, supplements, and skin products are on my list.
I rarely waste time in the grocery store because I find everything online for a way better price!
All you have to do is click on the words in my recipes and it will take you right to the correct item. If you add them to your cart I get a tiny commission that helps me afford to keep practicing recipes (Recipe experimenting can costing me a fortune!…but I love helping!).
I also have GREAT HOLIDAY GIFT IDEAS on the list!
Happy Shopping and THANK YOU for all your support!!!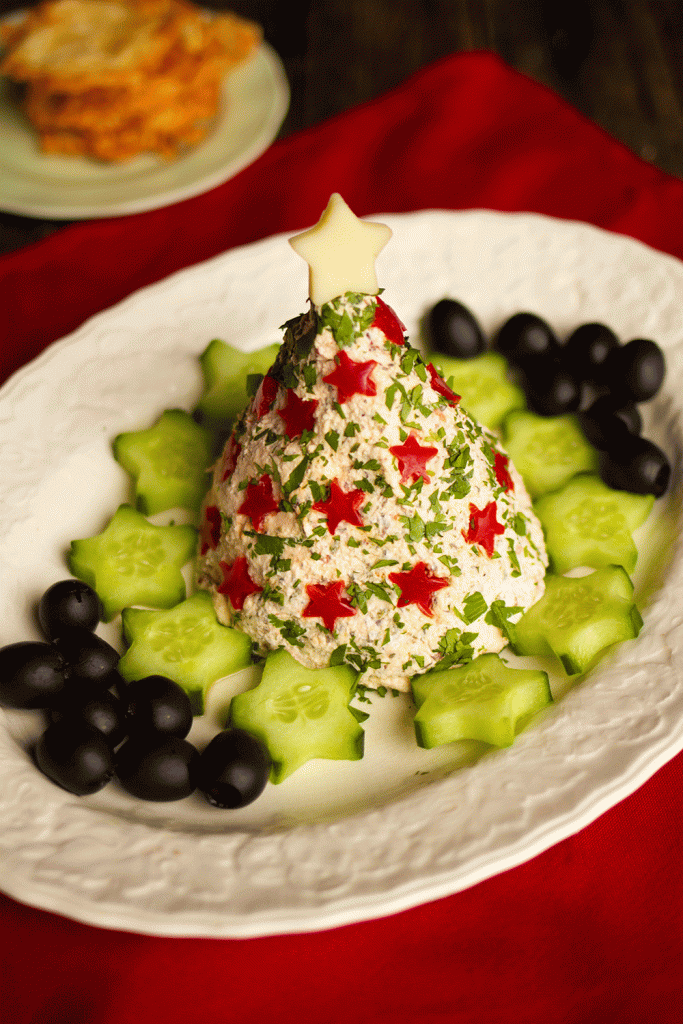 Funny story!  To cut the bell pepper stars for my Cheeseball Christmas Tree cheese ball, I used the star-shaped pieces from the popular family game Perfection.
Sometimes parents need to get creative!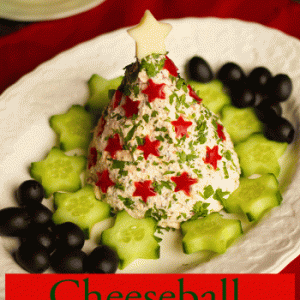 Cheeseball Christmas Tree
Ingredients
CHEESE BALL:
1

8 ounce package

cream cheese

softened

½

cup

thick salsa

1

cup

shredded pepper jack or sharp cheddar cheese
COATING
1

red bell pepper

1

thin slice cheddar cheese

1/3

cup

chopped fresh cilantro
SERVING SUGGESTIONS:
Sliced red and green bell peppers

Celery sticks

Cucumber slices

Parmesan crostini
Instructions
Make the cheese ball: Place the cream cheese, salsa, and shredded cheese in a large mixing bowl and stir until smooth and well combined. Form into a ball, wrap in parchment paper, and place in the refrigerator for 1 hour to set.

Meanwhile, use a tiny star-shaped cookie cutter and cut about stars out of the red bell pepper. First, cut the pepper into ½-inch slices. Then lay the slices flat and cut out the stars.

Cut a star out of the slice of cheese for the top of the tree. Alternatively, you can use a sharp knife to cut the pepper and cheese into diamond shapes.

Place the chilled cheese ball on a serving tray and form it into a tree shape. Press the chopped cilantro all over the tree, then decorate with the bell pepper stars and top with the cheddar cheese star.

Serve with red and green bell pepper slices or other dippers of choice. Store extras in an airtight container in the refrigerator for up to 5 days.
Nutrition
Calories:
155
|
Fat:
13
g
|
Protein:
5
g
|
Carbohydrates:
2
g
|
Fiber:
0
g
|
P:E Ratio:
0.3
TESTIMONY OF THE DAY
"I found Maria & Craig and started their way of life just two months ago.  I was six weeks postpartum so it was perfect timing.  Since then I've lost 30lbs but have much, much more to go!
However this morning I realized something even greater than the weight loss.  I have 4 kids 4 and under, they are 4, 3, 2 and 3 months old.  Needless to say it is loud, chaotic and busy around here.  I get easily overwhelmed and anxious and when I'm overwhelmed I tend to snap and yell at my kids.  This morning I realized it's been a week or more since I blew up at my them and then felt guilty for treating them that way when really it was my own anxiety making me react the way I did.
This is HUGE!  I credit it to the way I'm eating and it balancing my hormones and blood sugar levels.
I'm so grateful and I cannot wait to see what else comes from this!  Thank you Keto Adapted – Maria Emmerich & Craig!  My kids thank you too!
*pic of my babies just cuz they're cute! " Valine
Most people I consult are doing keto totally wrong. Get fast results with the my Mind-blowing Keto School!