Black Friday Deals!
Black Friday is here! It is such a great time to stock up on your keto favorites or get an amazing deal on a keto package! Here are all the sales going on this weekend.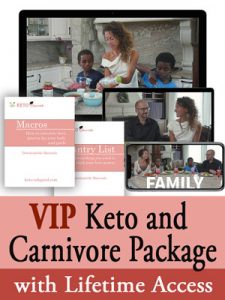 Our keto packages are really amazing. Loading with amazing content, understand how to do this as a lifestyle for optimal health, interactive meal plans and even weekly live webinars for support!
For Black Friday AND Cyber Monday we are offering up to an additional $100 off the already sale prices on our best packages!! The VIP and Carnivore combo package you save a total of $250 off the normal pricing!
The VIP package gives you everything you need to understand this lifestyle and implement it for your whole family. It is normally $398 for lifetime access to the package and 60 days of platinum support (weekly webinars and other support). This weekend only it is just $249!!
Here are all the sale prices!
Keto VIP and Carnivore Packages – $299 (normally $399 on sale, $549 value!) with coupon code: VIPCRNVR20
Keto VIP Package – $249 (normally $398) with coupon code: VIPBLK20
Keto Standard Package – $175 (normally $298) with coupon code: STBLK20
Keto Starter Package – $99 (normally $199) with coupon code: STARTBLK20
Carnivore Package – $125 (normally $150) with coupon code: CRNVR20
CLICK HERE to get the one of these amazing packages.
If you would like to make a difference and support a small family rather than making a minuscule sale for a large company, I am happy to announce that you can now get my books as a high quality ebook that works on any platform (all done by my wonderful husband!). This is an ebook format that works on any computer or mobile device. It is a beautiful pdf that has all the full color pages and layouts as the printed books with click-able table of contents and searching capabilities. This is extremely useful when trying to find a recipe. These books are much higher quality than the ebook platforms (kindle, apple). Plus, most of the profits don't go to Amazon or apple!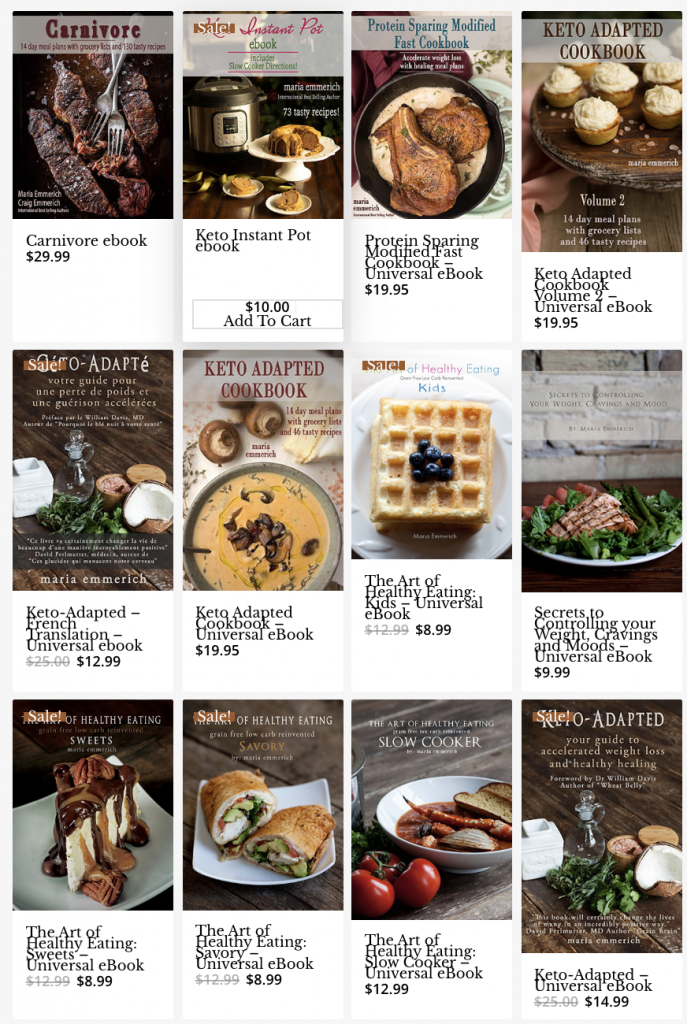 All our ebooks are on sale! From our super popular Protein Sparing Modified Fast cookbook to our new Carnivore ebook, all are on sale. You can get 25% off any ebook by using the coupon code: BLK2020
CLICK HERE to get our amazing ebooks.
Black Friday has come early this year! TODAY through November 29th, enjoy 15% SITE-WIDE, plus FREE shipping on all orders over $50 US / $65 CAD!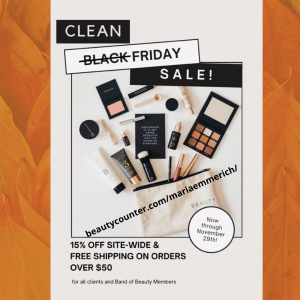 I love Beautycounter for their chemical free beauty products. Now through November 29th you can get 15% off everything and free shipping on orders over $50!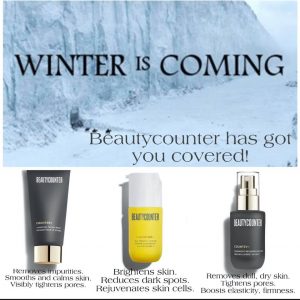 Beautycounter also makes amazing gift packs for the Holidays!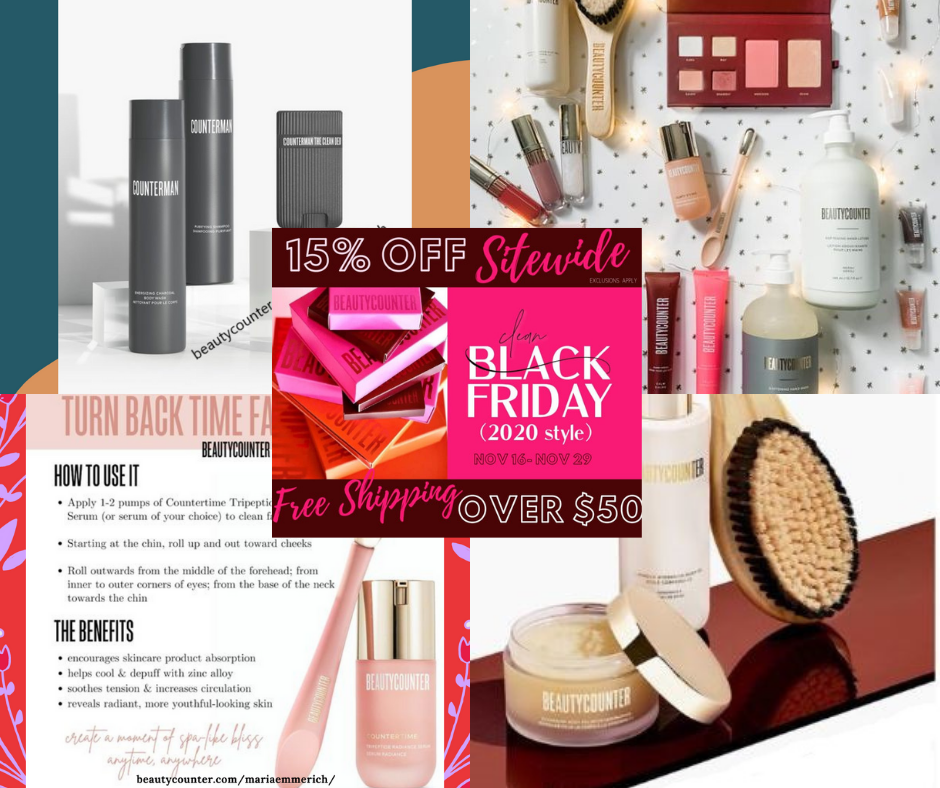 CLICK HERE to stock up on Beautycounter!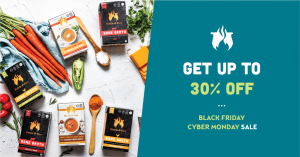 We love Kettle and Fire bone broths and Keto soups! Right now, you can get your hands on it for up to 30% off + FREE shipping!
CLICK HERE to stock up!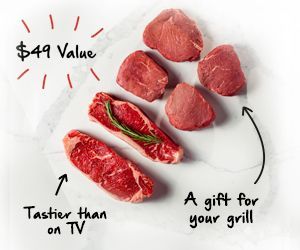 If you're an
existing ButcherBox member
I've got deals for you too.  Skip the stores with all the temptations and get quality food mailed to your front door!
Click HERE
to access member deals and specials.
You'll find exclusive and limited time offers as well as new product launches like ground bison, seafood sampler, cast-iron favorites, their legendary bacon blast (10 packs of bacon for just $5/pack), and so much more. Their member deals are constantly changing so be sure to 
log into your account
 to checkout their latest offers.
If you want to sign up for Butcherbox today, you get FREE STEAKS! We love getting fresh, grass fed beef delivered to our door. Nothing could be easier for making tasty keto meals at home. This week ButcherBox has an amazing deal! You get 2 NY Strip steaks and 4 Top Sirloin Steaks (their steak sampler) free with your first order (for new or cancelled members)! That is 6 steaks for free!
CLICK HERE to get your free steaks.
BLUblox Glasses and REMedy Sleep Mask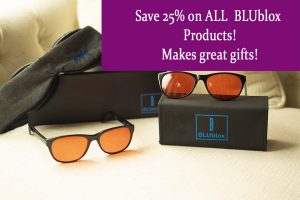 Good sleep is one of the most important things for weight loss and healing. Blue light blocking glasses can be a big help in enabling the body to get into a natural sleep cycle. And eye blinders are great for keeping you asleep when your bedroom may not be dark.
This weekend only you can save 25% off everything at BLUblox!
CLICK HERE to save 25% OFF everything with code: EYELOVE
LUFT Mattresses

LUFT mattress are great because not only are they super comfy and affordable, but they are free of harsh chemicals! This weekend you can save on a LUFT mattress and have it delivered to your door!
Today you can get 25% off all mattresses and accessories(normally not included), excluding foundations and adjustable bases!
Use this coupon code at checkout!
Coupon: Maria25
CLICK HERE to get better sleep!
Thrive Supplements and Probiotics!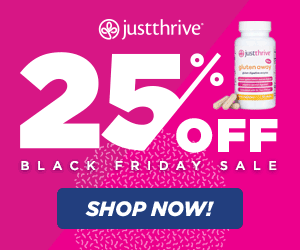 I love the Thrive probiotic and K2 supplements. I use them everyday. My kids take the K2 and Probiotic daily!
This weekend use code: maria25 for 25% off everything!!
CLICK HERE to stock up!
ClearLight Saunas!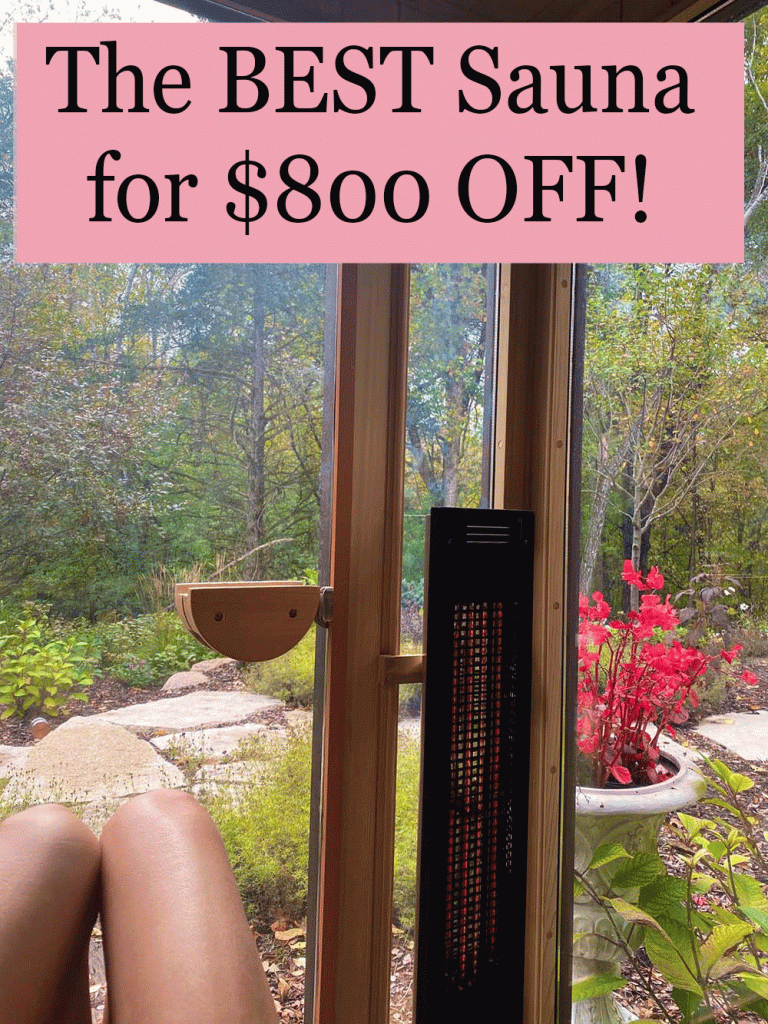 Craig loves using his full spectrum infrared sauna for detoxing and helping with his Lyme. I LOVE it for my muscle recovery and skin health! IR saunas have been shown to have tons of great health benefits for anyone. But many are made in China and emit chemicals and aren't quality. ClearLight Sauna's are great and this weekend you can get $700 off!
CLICK HERE to get a Sauna for up to $700 off! Mention that we sent you and they will give you an extra $100 off!
Collagen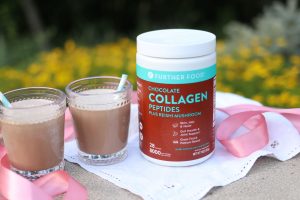 We love Further Foods and now you have even more options with their chocolate and vanilla! We love a little chocolate in our drinks this time of year! Now get 30% off the everything on their website!
CLICK HERE to stock up.