The BEST Blue Cheese Dressing
I didn't always love blue cheese but I am in love with this homemade blue cheese dressing! I was actually a bit disappointed when I found out that homemade blue cheese dressings always had a little sugar in them. Even my mom's recipe! And if you think you are sugar free when eating a salad with blue cheese dressing at a restaurant… think again. Eating keto at a restaurant can be a hardship! That is why I wrote Keto Restaurant Favorites. 
This is also why I played around with making a blue cheese dressing and came up with a recipe that created the most flavorful best blue cheese dressing without any sugar!
And what makes a salad taste even better? Crunchy croutons! So I thought I would make a Facebook live video… even though I didn't wash my hair or get out of my comfy Saturday clothes to show you a super easy and keto Parmesan crouton trick!
If you would like more easy recipes like this, as well as tons of meal plans, grocery lists and tips on how we make this a lifestyle, check out Quick and Easy Ketogenic Cooking book.
Now on SALE! Click HERE to order. 
Thank you for your love and support!
I would LOVE to see you post photos of you with the book on Facebook and Instagram! Those photos warm my heart!!!!!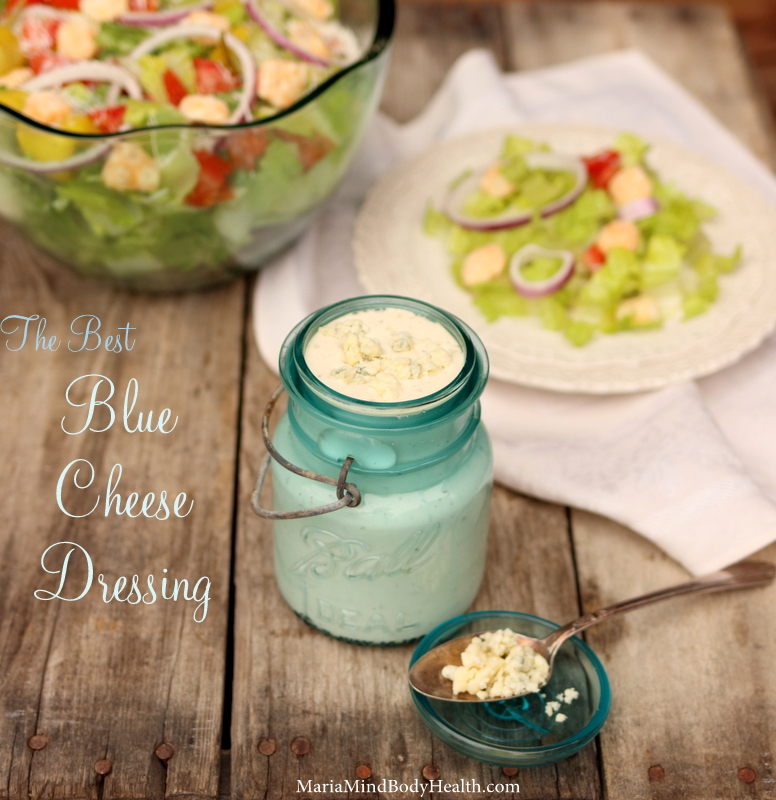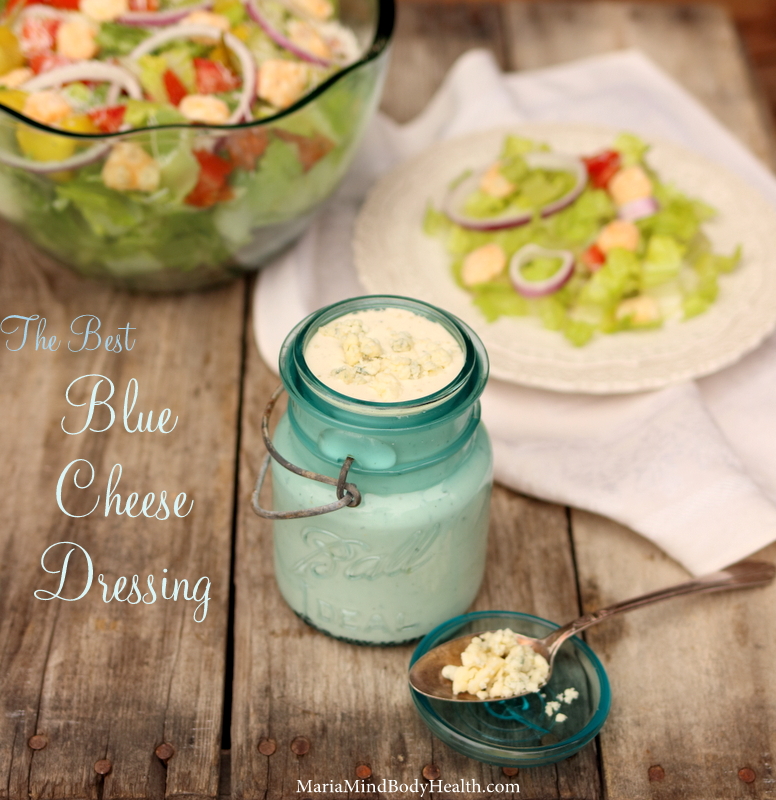 I am more like you than you realize! You will find about 10 boxes of Kettle and Fire Bone Broth in my pantry so I can make recipes like this super easy! Click HERE to get $10 off your order!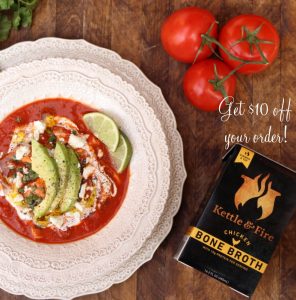 The BEST Blue Cheese Dressing
Ingredients
1/2

pound

blue cheese crumbles

plus more for chunks

1/4

cup

sour cream

1/4

cup

cream cheese

1/4

cup

beef broth

I used Kettle and Fire

1/4

cup

red wine vinegar or coconut vinegar

1

TBS

MCT oil

1 1/2

tablespoons

Natural Sweetener

1

clove

garlic
Instructions
Place all the ingredients in a food processor and blend until smooth. Place in a jar. Stir in chucks of extra blue cheese if desired.
Notes
Nutritional Information:
66 calories, 5g fat, 4g protein, 0.2g carbs, 0g fiber
TESTIMONY OF THE DAY
"Hello Craig.
I hope you can pass this email on to Maria? This is a small comment but a big deal for me. After listening to Maria's seminar I have make some changes in my home and started the small steps to a happier healthier family. This morning for the first time ever my little girls brushed their teeth with on guard tooth paste instead of nasty colored sugar loaded kids crap toothpaste. I was so pleased and looking around for an adult high five. Also we have changed our hand soap and I am using a defused with lavender to create a calmer scent in the home. These are small baby steps and each month I get paid I have made a commitment to myself to buy an essential oil each month. Thank you to Maria and yourself to the ongoing commitment to make the lives of others happier and healthier. I have followed you guys for years now and eat healthier and cook your food a lot. I made double batch Lemon and poppyseed muffins this week and they rock.
A small step but a huge thanks.
Blessing to you and your beautiful family." – Lucy
Click HERE to watch my latest FREE Webinar!