30 Day Ketogenic Cleanse
I struggled with food and weight throughout adolescence and into adulthood. I remember sitting in the library at age 16 and trying on my friend Lisa's jacket. All of a sudden, I heard a boy sing, "fat girl in a little coat." That started my wake up call.
Fat and frustrated, I finally decided to add in the nutrition part to my exercise and practice all the information I was about to preach to the world once I graduated. I was a fat "restrictor" and exercised constantly. After decades of being told by marketing geniuses that "fat free" was the way to lose weight, eating real fat was scary for me. Once I started adding fat to my diet, I slept deeper, felt calmer and better in that first week that I ever had. Now, I understand the biochemical reasons why restricting fat is not the answer. All my life I was taught that good-tasting foods made you fat. It is almost too much to imagine that you can have total satiety while enjoying butter, avocados, grass-fed cheeses and meats, and even sugar-free cheesecake. But it has been over five years and my body feels amazing and I never feel deprived. I traded in a lifetime of over-exercising and fat restriction for a nutrient-dense, fat-filled diet and lost weight in the process.
My weight loss was a hard goal to achieve. But once I found the secrets to healing my mitochondria with the right foods, sleep, exercise, water and overhauling my bathroom pantry, it became easy. I learned the secrets of the hormone insulin and the lesser-known hormone leptin. And by transitioning toward a very low-carb, high-fat (not just high-protein) diet, I had re-sensitized my biochemistry to these essential hormones, which turn off severe food cravings.
Best of all, my diet makeover required a lot less of the self-deprivation I was suffering from when I wasn't losing weight. The nutrient-rich, relatively high-fat dietary approach I have developed utilizes exotic, little-known replacements for typical high-glycemic starchy foods and sugar and is what finally helped me achieve peace with food, something I never imagined possible. Even more weight came off than I was originally aiming for.
By following the ketogenic lifestyle, you too will understand how to eat to balance your hormones, sleep better, feel better and lose the weight! These tasty and exotic keto foods will keep you satisfied and enhance your physique. You will even get to enjoy desserts again; after all, we also need to enjoy the sweetness of life.
When I was a young teenager I suffered with severe acne. My mom took me to the doctor and without asking what my diet looked like, he put me on a strong dose of antibiotics. I can now pinpoint that moment as having a huge negative impact for not just my physical health but also my mental health.
Sure, I was happy the acne was gone, but my moods started to down-spiral. I was always a really happy kid, but I remember that it was at about that time that I started to experience feelings of sadness. Just because of an antibiotic?, you might ask. Yes, the powerful antibiotics that teens are being put on for acne wreak havoc on the gut where serotonin is produced. Our gut health directly correlates to our moods. What is so detrimental is that I was on antibiotics for years without realizing the damage they were doing. I trusted my doctor. This long-lasting downhill spiral of my gut health causes intense sugar cravings and caused me to gain weight. The weight further lowered my happy-go-lucky spirit. Man, if my doctor just would have asked what I ate and knew that the cereal and skim milk that I started off each day with were the culprit of my acne, I wouldn't have gone through all of the issues I did. But, of course that brought me to where I am today!
But there are sadder and more serious stories in my family's medical healthy that, along with my personal story, have made me the passionate messenger of healing with food that I have become today.. I was a lucky little girl who had two fantastic grandpas. Grandpa Vince, my dad's father, was a kind man who I believe gave me the work ethic that I have today. He owned a plumbing and heating business. He loved to take me fishing and teach me how to garden.
My grandpa Vince survived his first heart attack at age thirty-two, but with the diet that his doctor recommended it is no wonder his heart never healed.  He eventually required heart surgery at age forty-five, then another one at age fifty-two. At that point, the doctors gave him five years to live; he made it nine more years and died at age sixty-one on Thanksgiving morning. My dad was the one who tried to revive him and he still mentions to this day that he believes he could still be alive if hadn't received so much bad nutrition advice from his doctor, such as to never eat eggs, butter, or saturated fat. He was living off fake butter substitutes and popcorn.
My mom's father, Grandpa Jerry, was a totally different man. He was a musician and he always made me laugh. I feel honored that I was able to play the guitar alongside him at every holiday get-together up until the day he died from type 2 diabetes.
In Spring 2016, I spoke at a large conference in my hometown and the dietitian from the hospital spoke right before me. I had to plug my ears so I didn't say anything offensive in front of the crowd because she kept saying to cut out all cholesterol and saturated fats. She also said how vegetable oils and canola oil is a better replacement.
When it was finally my turn to speak, I realized that my presentation would contradict everything she had just told everyone, so I started by saying: Did you know that breast milk is mainly made up of cholesterol and saturated fat? Yep! I don't think that this marvel was put into place to harm babies. It was put in place to help babies grow and form healthy hormones. Cholesterol is needed to make hormones (everything from thyroid to sex hormones) and to form healthy brains! It helps form the myelin sheath around the cells to help with communication of the nerve cells. The saddest part of this story is that she was the dietician at the hospital nursing home my grandpa Jerry stayed at before he passed away from type 2 diabetes.
Through my writing and teaching I hope to reach as many people as I can, in the hope that the ketogenic solution will keep you and your family members from suffering needlessly like I and both of my grandpas did.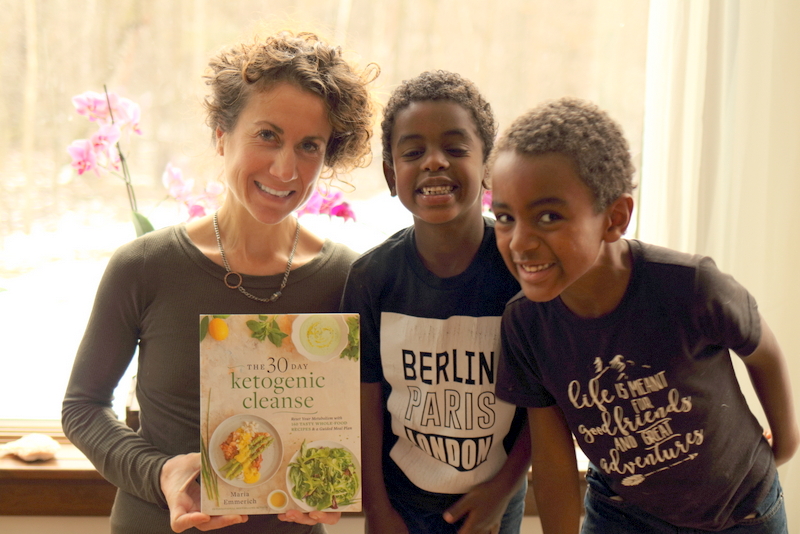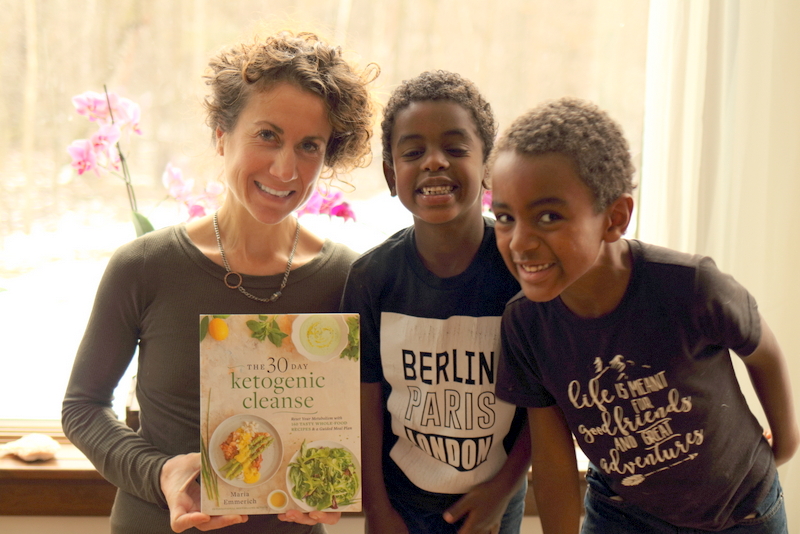 The 30 Day Ketogenic Cleanse book is for all of you who have tried a ketogenic diet on your own and didn't see the results you were looking for or those of you who want to try a ketogenic diet for the first time and be successful right off the bat!
Too many times I have clients desperately reach out to me saying they are on a ketogenic diet and it isn't working but when I ask them what they are eating, there are foods in their diary that are holding them back from the success they desire. In this book, you will find very specific recipes with perfect macros that will increase your ketogenic state while keeping your body satisfied!
If you decide to make this way of eating part of your lifestyle, you'll notice you no longer want to nap in the afternoon, your belly fat will disappear, your skin will look amazing, joint pain will no longer an issue, and you will no longer be hungry all day or thinking about food. Sure, it takes time to plan and prepare meals, but we all prioritize our time… When you feel and look amazing, you will not regret the time you put into it!
For some of you, giving keto a try for thirty days may be your goal. But my goal is for you to do the 30-day keto cleanse and feel so amazing that you no longer want to eat any other way!
Thank you for your love and support!
ENTER TO WIN!
If you would like to WIN a copy before you can buy it, all you have to do is 2 things!
1. Like Keto Adapted on Facebook and share with your friends and family.
2. Comment below on how the ketogenic lifestyle has helped you or a loved one!
Winner will be chosen December 27th! Good luck!
AND THE WINNER IS…. Dana Swanson!! Congrats!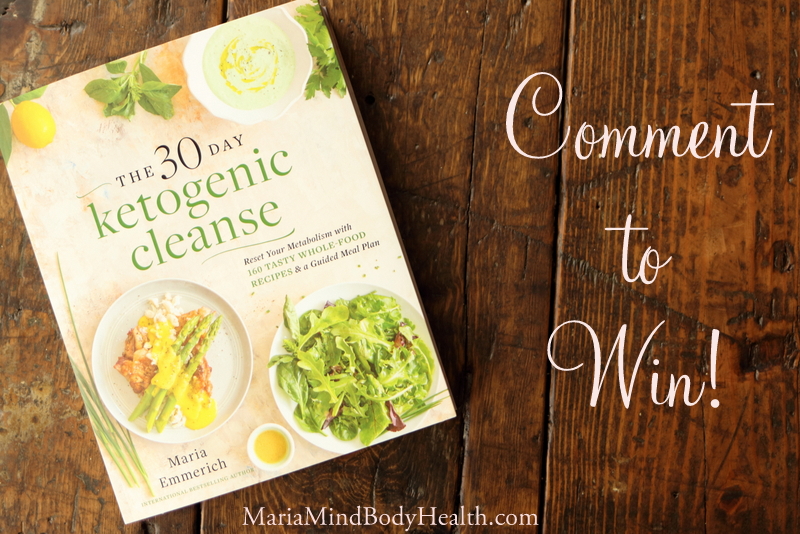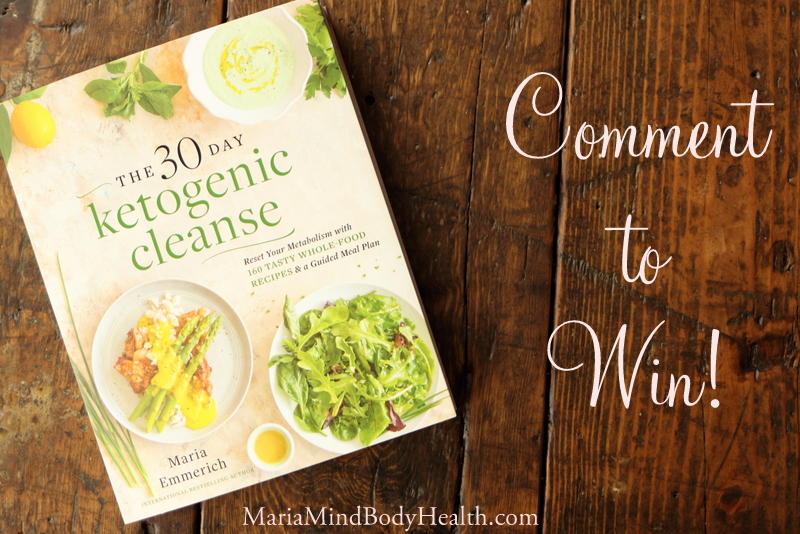 TESTIMONY OF DAY
"I went 'keto' 2 years ago and lost weight and my blood sugar went down considerably but I just couldn't lose any more weight or get beyond the borderline prediabetes.
I bought your program and realized my mistakes. I've been following your meal plan for one week and I have already lost 4 lbs and my blood sugar has dropped to normal. I am so excited and just wanted to thank you." – Judi
Click HERE to start your path to healthy healing today! You deserve it!