This past weekend I had my first book store book signing in Madison Wisconsin and it was amazing! I am going to start being known as the crier at these signings! I was just overwhelmed with all of the amazing testimonies! I can't thank you enough for coming! Click HERE to see all of my events this Fall!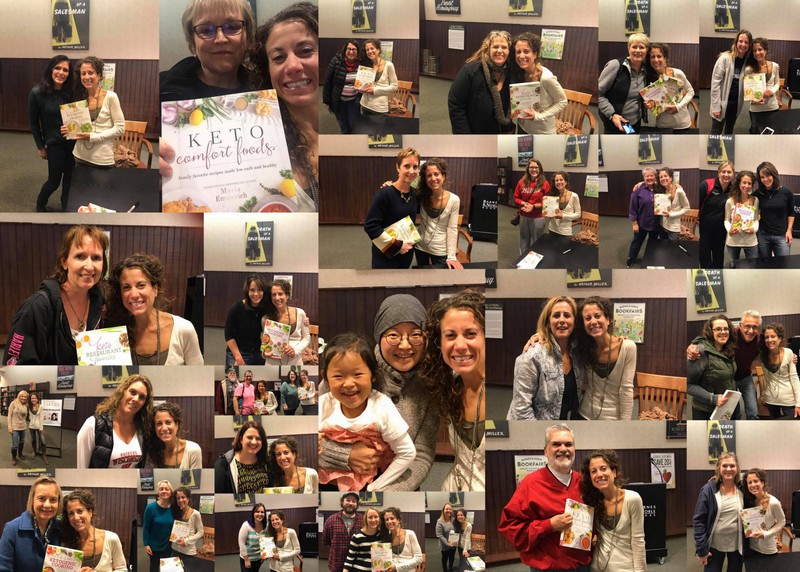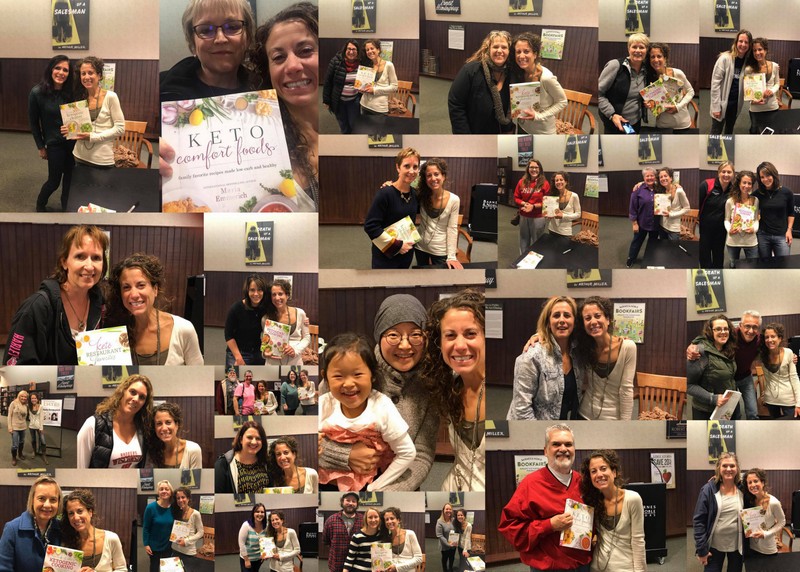 While I was in Madison I was told to stop at the Good Food Low Carb cafe and boy was I glad I stopped! It was SO good!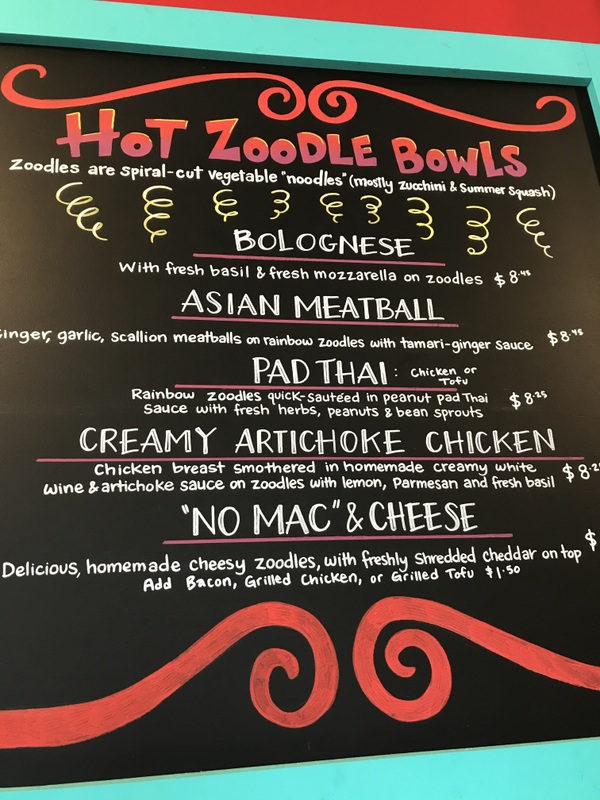 I have to be honest… I'm not a huge fan of eating out. Too many times I have been disappointing with the taste and quality. I feel that I make tastier food at home! However, Good Food Cafe is AMAZING! I am not just saying that… the seasonings and flavors made this keto food delicious!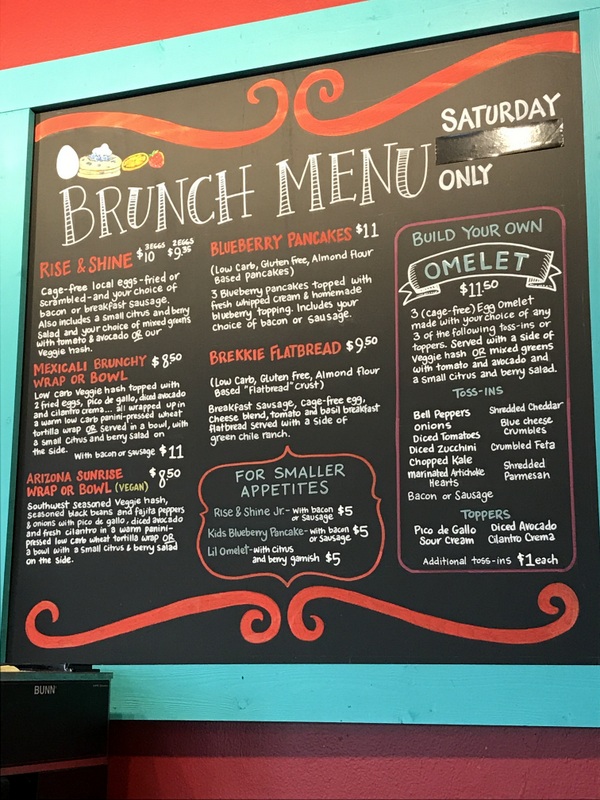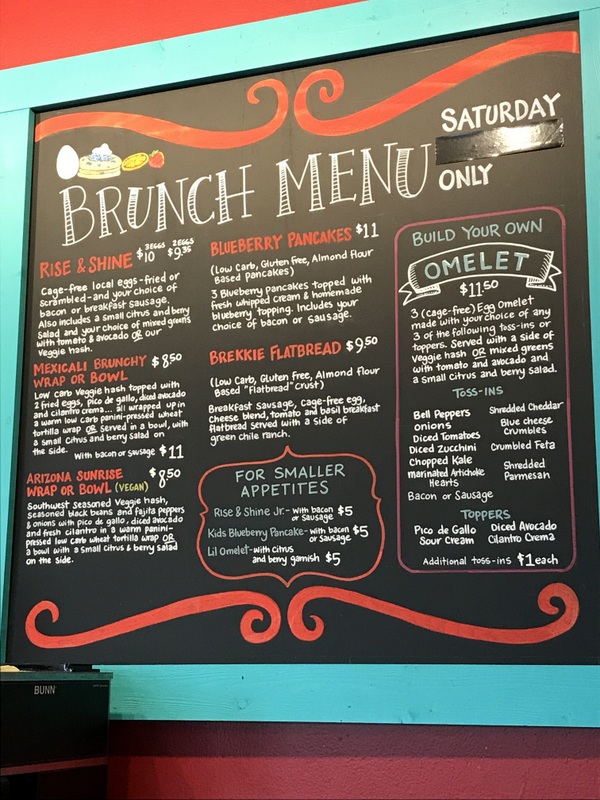 I ordered the Asian Meatballs, fathead flatbread and spinach artichoke soup. I am a meatball fan and these were to die for! Seriously awesome!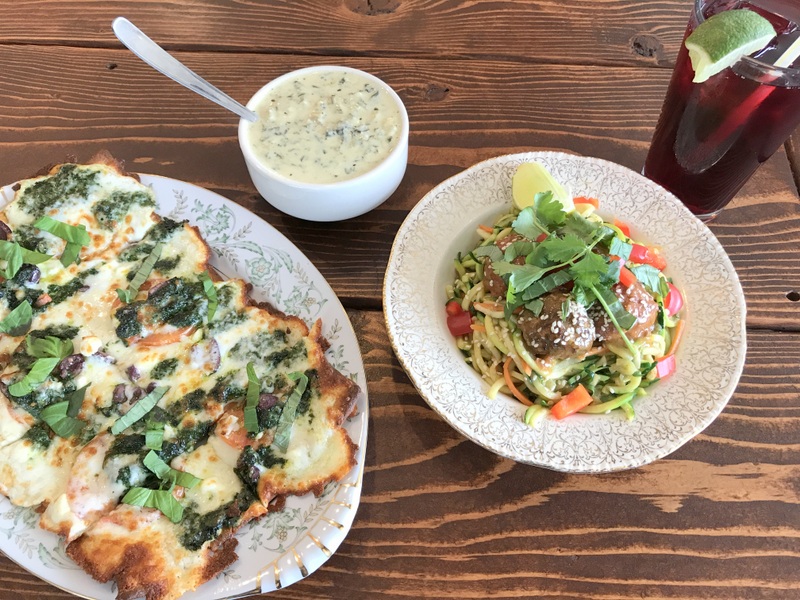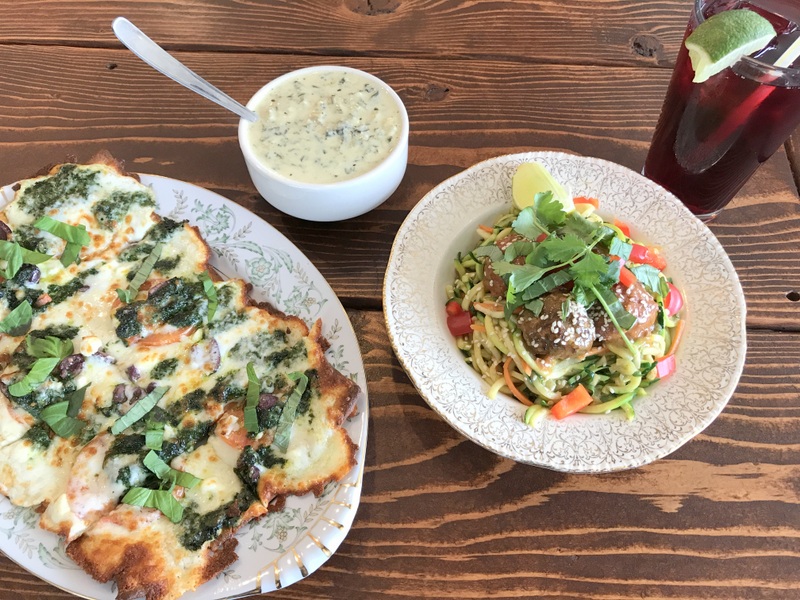 The owner Kory is a super kind man who was diagnosed with Type 1 diabetes 3 years ago. He is super passionate about helping others get healthy and he has plenty of awesome keto books on the shelves for  you to read if you dine alone!
Kory mentioned I should hold an event at his low carb cafe next spring! So I hope to meet you all there!!!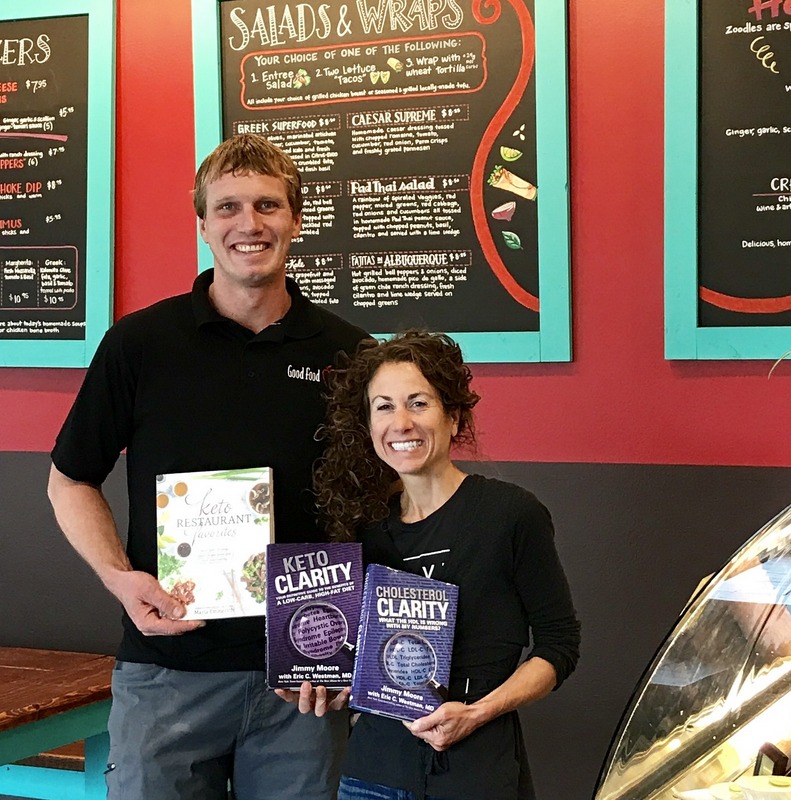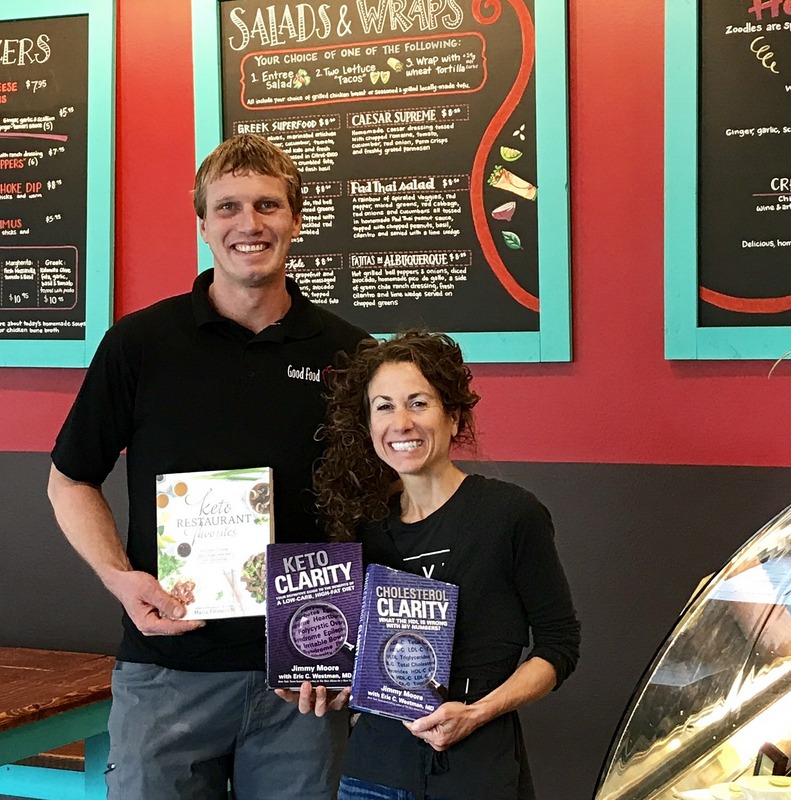 While I was gone I got a text from Craig asking if he could eat the Legendary Foods bacon cheddar almonds. That is his favorite snack! I told him he had to wait for me to take a few photos for this fantastic Legendary Foods Giveaway! If you would like to order some of these nuts and nut butters CLICK HERE.
If you haven't tried Legendary Foods products yet, they are so tasty! I made Pecan Pie Waffles that were such a hit! You can find my recipe for ketogenic Pecan Pie waffles HERE.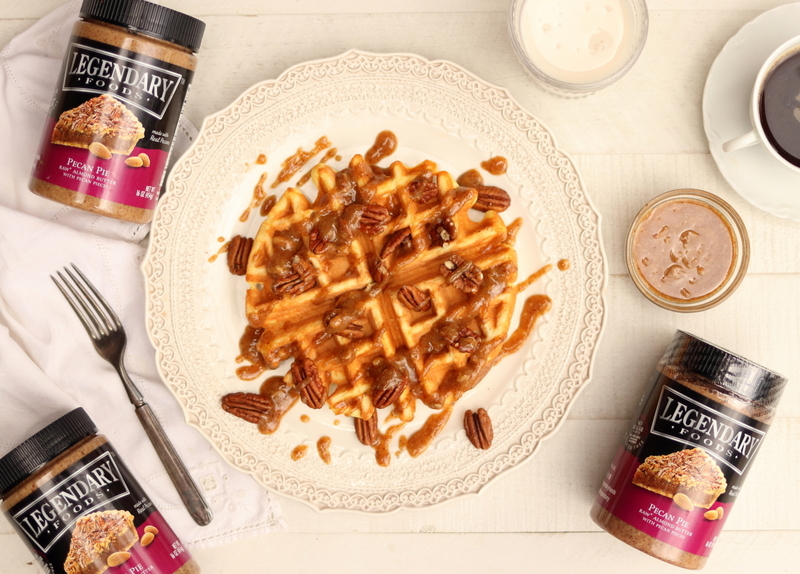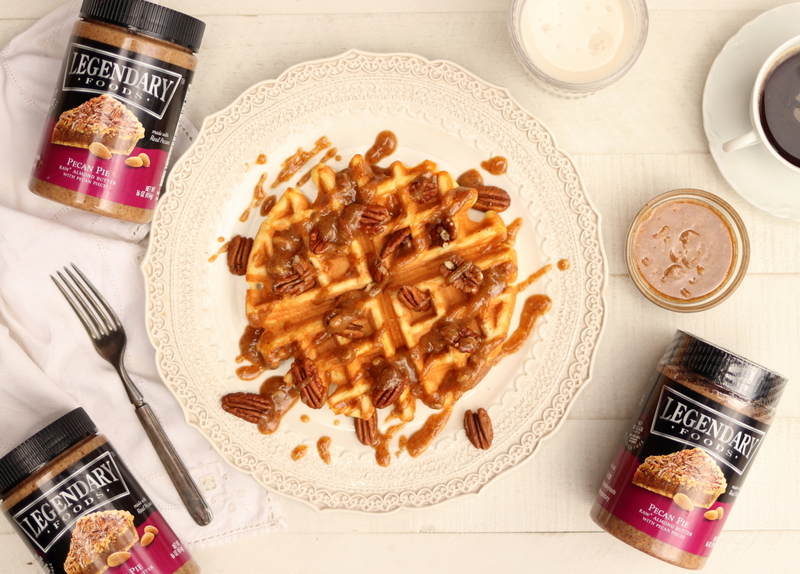 Legendary Foods is so generous they donated a box of goodies to a lucky winner!
If you would like to win, it is Easy to Enter!
1. Like Keto Adapted on Facebook and share with your friends and family!
2. Follow me on Instagram @mariaemmerich and follow @legendaryfoods
3. Comment below on what recipe of mine you would use Legendary Foods nut butters on!
Winner will be chosen November 15th! Good Luck!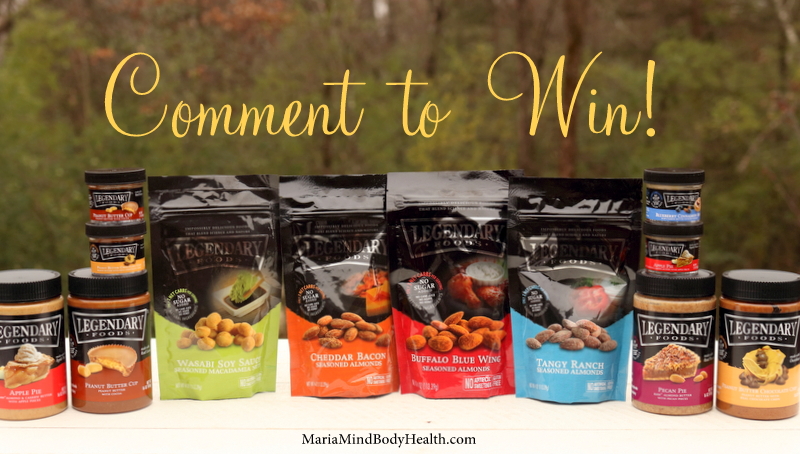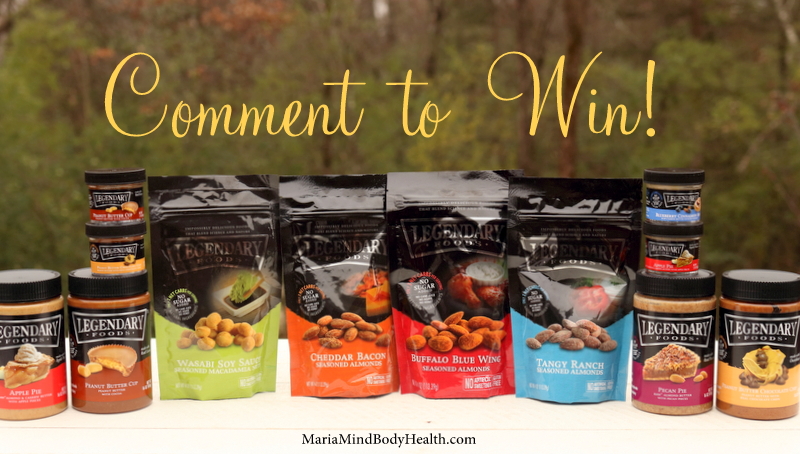 AND THE WINNER IS…. JOANNA MARIE! CONGRATS!!
TESTIMONY OF THE DAY
The 30 Day Ketogenic Cleanse Testimony: "I know a lot of you are intimidated with eating this kind of lifestyle or even doing The 30 Day Ketogenic Cleanse. I was too even before I started to cleanse I messaged Maria few times telling her the recipes looked time consuming that I didn't know if I could do it. BUt I finally sucked it up and did it! I know some of us are hard in ourselves when we fell off the wagon and cheat. Let me just tell you I've done it a few times I just get up the next day and keep going! I haven't reached my goal weight yet but I know I will and with the 30 day cleanse I know I'm going to reach my goal a lot faster! Thank you Maria and Craig!!!!"
 Thank you for your love and support!