Win a TRIP TO ITALY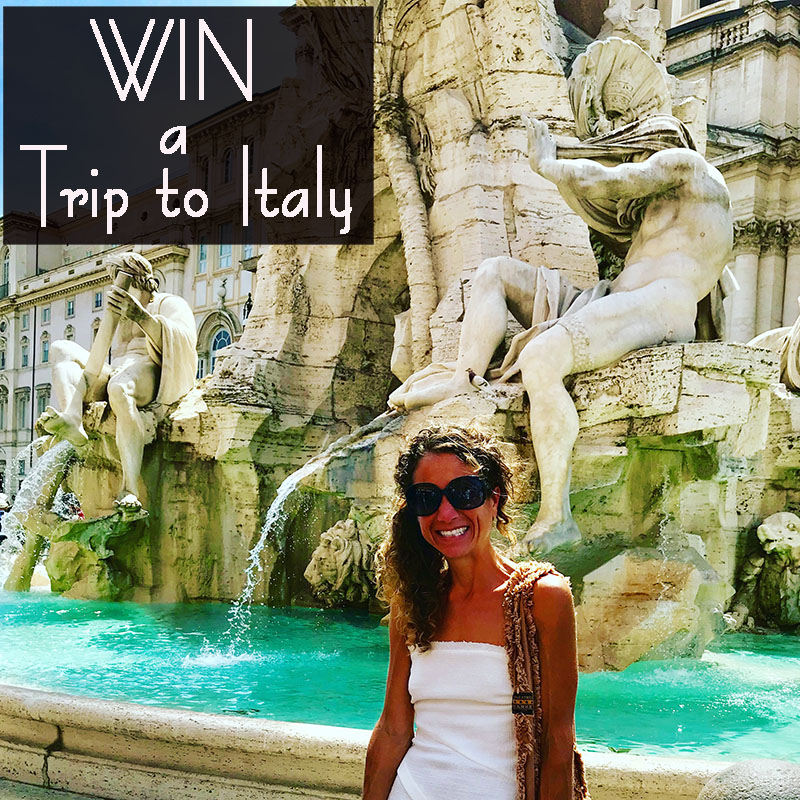 You all know that I LOVE Italy and feel very grateful that I get to teach keto while we explore Italy with MilleVie Travel! So I am VERY excited to announce that Real Good Foods is giving away a trip to Italy!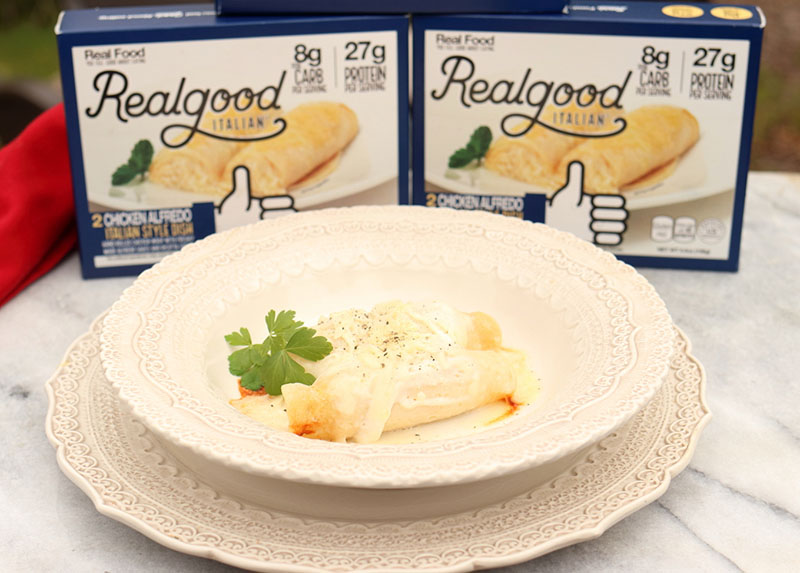 Real Good Foods started an Italian Foods line with delicious keto meals like Chicken Alfredo! These Italian Entrees are made with a chicken base, so they're super low carb, gluten and grain free, and double as much protein as regular Italian dishes. They actually remind my of my ever-so-popular Protein Noodle Lasagna recipe!
Italian Meals NOW in Walmart!
Great news! Starting on Friday (today, the 13th) Real Good Foods Italian Meals will be in Walmart!! These are really great for busy families. Having something healthy with great ingredients ready to heat and serve in minutes can be a real help to busy families. And now with them being in Walmart, you can pick them up at your local store! Really convenient and easy.
To celebrate this Real Good Foods is giving away a trip to Italy!!  To enter, just follow these instructions.
ENTER TO WIN
To celebrate we have doing TWO giveaways!! You can win a sample of these new Italian Meals delivered to your door and you can win a Trip To Italy! Here is how to enter each contest.
1 winner will receive Real Good Foods New Italian Entrees!
All you have to do is:
Follow me @mariaemmerich on Instagram
Follow @realgoodfoods on Instagram
Tag a friend (multiple tags count as multiple entries) on my post about this giveaway on Instagram HERE.
Leave a comment below telling us your favorite Italian recipe.
Open to US residents only.
One winner of the Italian Meals will be announced on September 30th.
Enter top win a Trip to Italy!
But wait, this isn't even the best part. These are now available in WALMART stores nationwide, and Real Good Foods is giving away a TRIP TO ITALY FOR 7 DAYS! Here is how to enter for the Trip to Italy:
All you have to do to enter is post a pic with their Italian Entrees in Walmart, tag @realgoodfoods on Instagram, and use #realgooditaly. So stop at Walmart, snap a picture with their Italian Meals and post with the tags on Instagram. Good luck!!

TESTIMONY OF THE DAY
"I just want to say a HUGE thank you for all you do Maria! After following your meal plans in your book The 30 Day Ketogenic Cleanse for 2 months, my Graves' disease is gone!!!!!! I just got my labs today!
My endocrinologist has been a huge supporter with this lifestyle choice for my T1 diabetes, but was skeptical it would benefit anything else or that my Graves' could get better without an anti thyroid medication (I'm highly allergic). Thank you, again! " – Nicole
Most people I consult are doing keto totally wrong. Get fast results with the my NEW Keto Packages!