What to do After A Cheat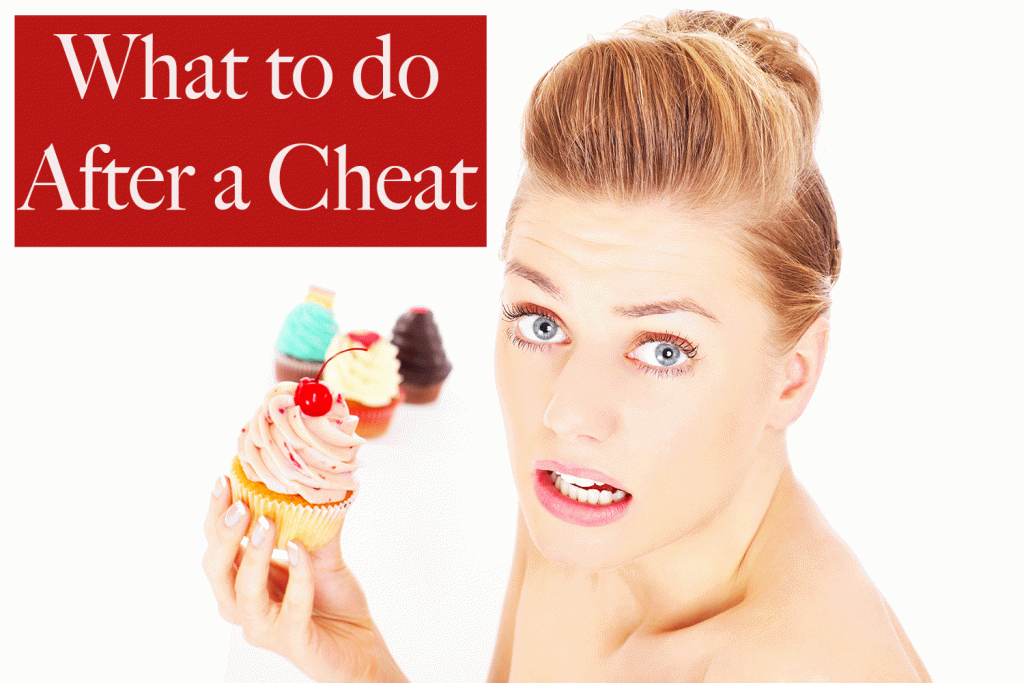 I get the question, "I cheated… now what?" almost everyday. I have a heavy heart when I hear this because at one point in my life Fridays meant cheat time.
I use to LOVE Fridays because for me, that meant eating whatever I wanted. I keto during the week, but on the weekends, I "cheated." I would end up feeling terrible for days.
Eventually I hated Monday mornings more than I enjoyed the cheat. For a few moments of pleasure in my mouth, I felt awful for days. It wasn't worth it.
I reminded myself of this quote and I hope you do too:
"Successful outcomes are never the result of a single choice. 

They are built up through good choices over time.

A profitable business is never a choice, it is a series of choices.

A fit body is never a choice, it is a series of choices. 

A strong relationship is never a choice, it is a series of choices."

-James Clear
When I write about my past mistakes and adding carbs on the weekends I am not judging anyone for having "cheat days." My words come from love and are meant to encourage you. I certainly do not want to give you permission to cheat. To me this addiction is no different than encouraging someone from quitting alcohol. You can't say "it's ok if you have a drink." My problem with allowing myself to have more carbs on the weekends held me back from healing my PCOS. By constantly adding carbs on the weekends you keep going into that awful state of "carb withdrawal" which is often mistakenly call the "Keto flu."
My sugar addiction started at a young age and it was a hard addiction to break. It was even harder for my husband. I had to sit through many date night dinners with French fries and decadent desserts staring me in the face. I never nagged him, I just lead by example and I'm grateful he eventually changed. We grew together instead of apart. I often hear clients say "my husband will never do this lifestyle with me." But I say "never say never!" Craig brewed his own beer and made his own wine. He is a completely different man than who I fell in love with at age 17. But I love him even more.
You need to start thinking positive. Instead of the glass is half empty the glass is half full! You can't think about all the foods you can't have. Think about all the amazing foods you CAN have! You have the power to change your palate. I was the pickiest eater! I made my best friend Marla's mother cry at dinner because I never ate her food. I have overcome my love for junk and you can too!
If you truly want to heal, get off medication and stop feeling ill, you need to stop adding in carbs which just set you back. I had a client contact me after a year of MIA and she admitted she innocently started adding in sweet potatoes, which lead to carb cravings and a 30 pound weight gain.
Listening to those bad messages of "I was craving it so my body must need it" held me back for years and it will you too.
If you gave into temptation remind yourself of this; You are NOT defined by what the scale says or the size of your jeans! Your are defined by your individuality. The choices you make today will create habits which create consequences; consequences that you have to face up to and live with everyday. You can make good choices that makes your spirit stronger or you can make bad choices that only fulfill you for a moment and then leaves you feeling ill and unhappy for days; maybe even years.
In the insanity and advertising that overwhelms us in today's society, it's so easy to be pulled into the arms of marketing for unhealthy products. I was there once too but with time I overcame peer-pressure to eat the way society believes is "normal." I can't eat "normal" anymore and I don't want to be "normal" anyway. I want to be Maria. I want to be me.
Forgive yourself – no one is perfect, and few of us are good.
Grow from your poor choices.
If you change the habit you will change the outcome.
When you have set backs please understand and know that I never judge you. Food can be an addiction. I believe it is one of the hardest addictions because it is unavoidable. You need to eat.

Let food be thy medicine.
One of the most common complaints I hear from clients is when they slip and consume junk, they feel almost hungover the next day.  I've been on a lot of diets in my day and what I find interesting is that feeling doesn't happen on low fat, "whole grain"-filled diets. Sure, you may feel depressed because they scale goes up after a bender of donuts, but you don't get the physical illness after cheating when you are on a ketogenic diet.
This is why this way of eating is so powerful! If you go all in, amazing results happen. Only once you go all-in you start to realize how low your energy  was and I say all in because just like Dr Davis explains, you can't cut wheat 80 percent and expect 80 percent results. It doesn't work that way. It needs to be 100 percent. You can "diet" on the weekdays then "cheat" on the weekends. But I no longer feel the need to cheat with meals like this!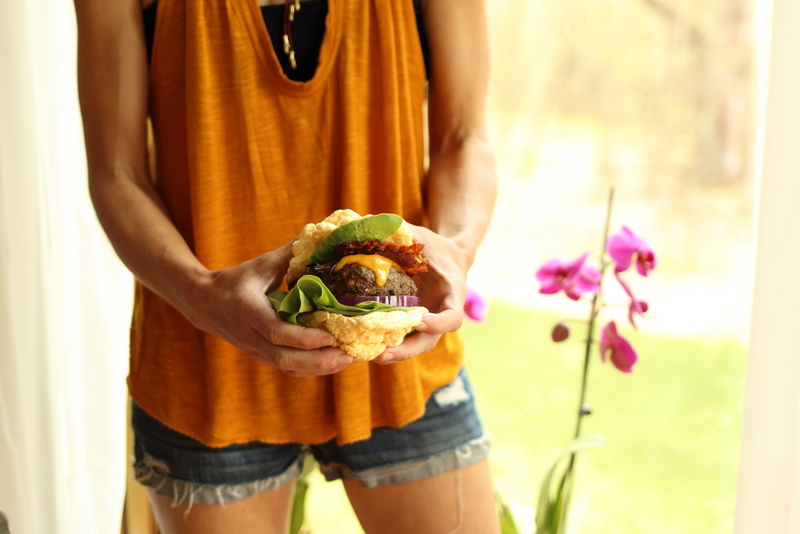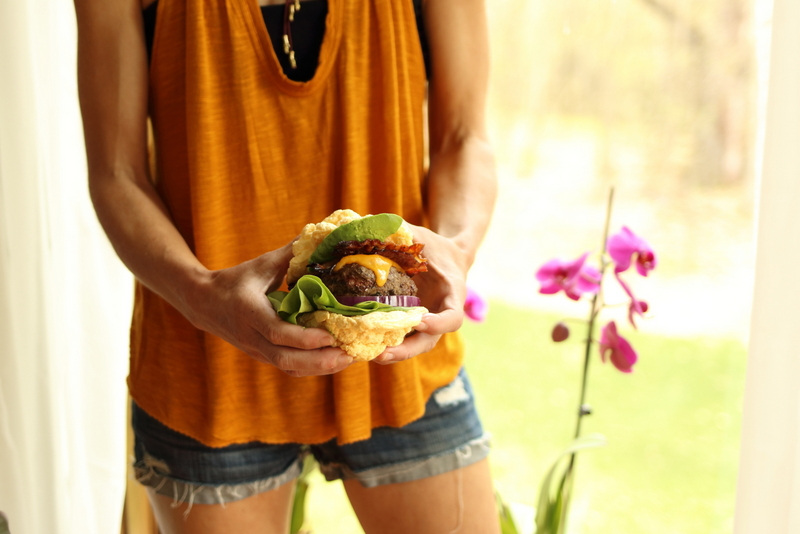 You know how when you eat at a buffet or a potluck you often overeat? I do too! Having too much variety in flavors stimulate overeating. Your mind will get bored of a certain flavor then you move onto the next tasty flavor on your plate. But if you limit different flavors, it helps control eating behavior. I recently spoke at a clinic in New York and the doctor told his patients to stop eating so much variety! He eats a ribeye and my keto ice cream every night.
Eating keto isn't a diet for Craig or I. It is a lifestyle. I love food and I will always love food, but more so, I love the way I feel eating like this! That is why I love creating really good recipes that make you love this way of eating. I want you to be able to do this 100 percent.
And yes, I enjoy a piece of "healthified" dessert everyday!
Like my Gingerbread Cake pictured below from my Keto Instant Pot book, find it HERE on sale!