Ultimate Holiday Gifts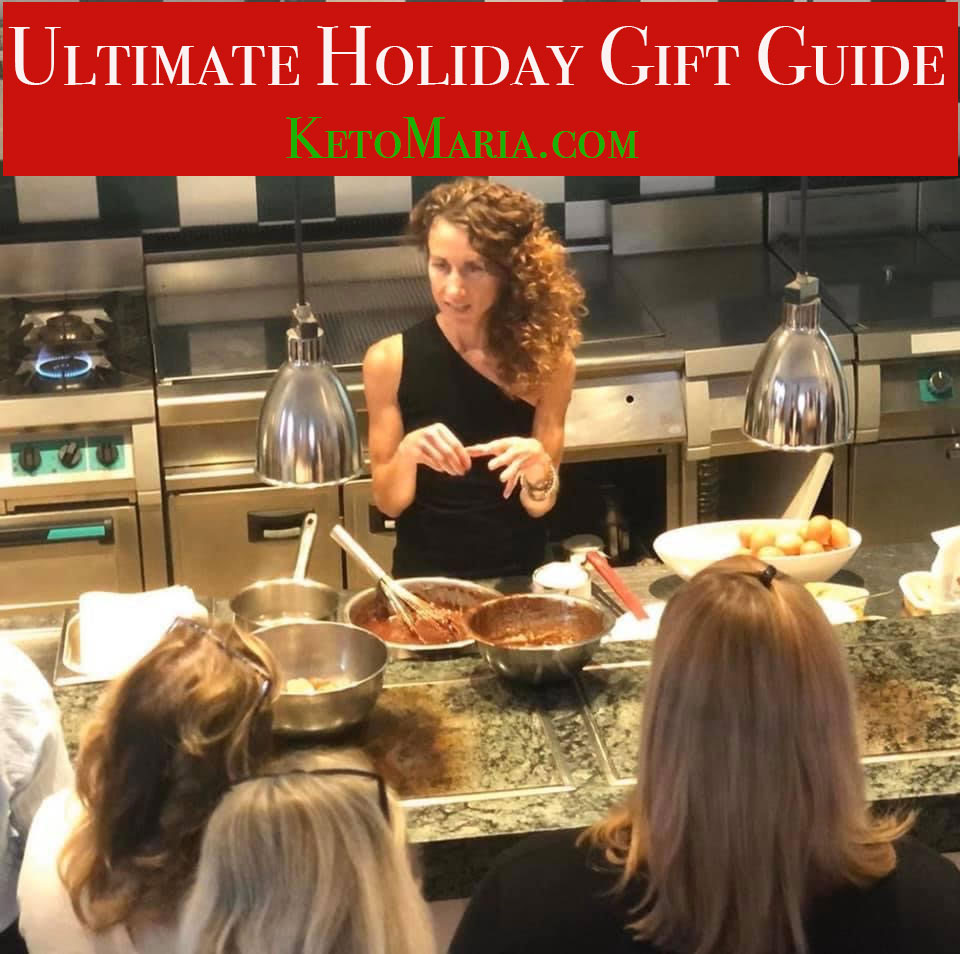 If you are looking for a special holiday gift for someone special in your life here are my top picks that are healthy and are the type of gifts that "keep on giving" because every time they enjoy the gift, they will remember your thoughtfulness!
I have great ideas for all price points to cover everyone on your holiday shopping list!
1. TRIP TO CROATIA, ITALY OR PORTUGAL
I don't know about you but my love language is quality time and adventures! I don't need anymore stuff, but I always crave more adventures!!!!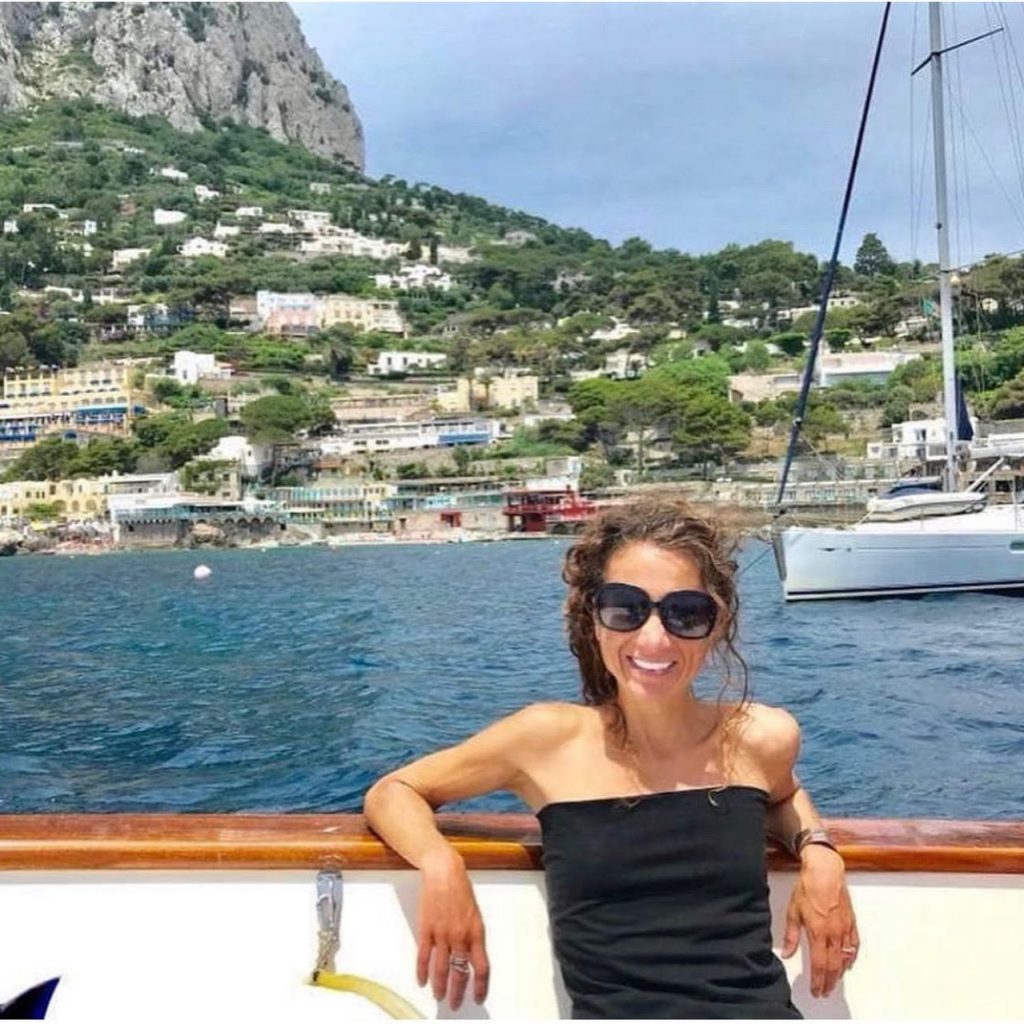 With the past few years of not traveling, I saved up so I can go on amazing keto trips and you are invited!
I'm not one to have an expensive purse, I cut my own hair, but I will spend money on traveling and exploring the WORLD!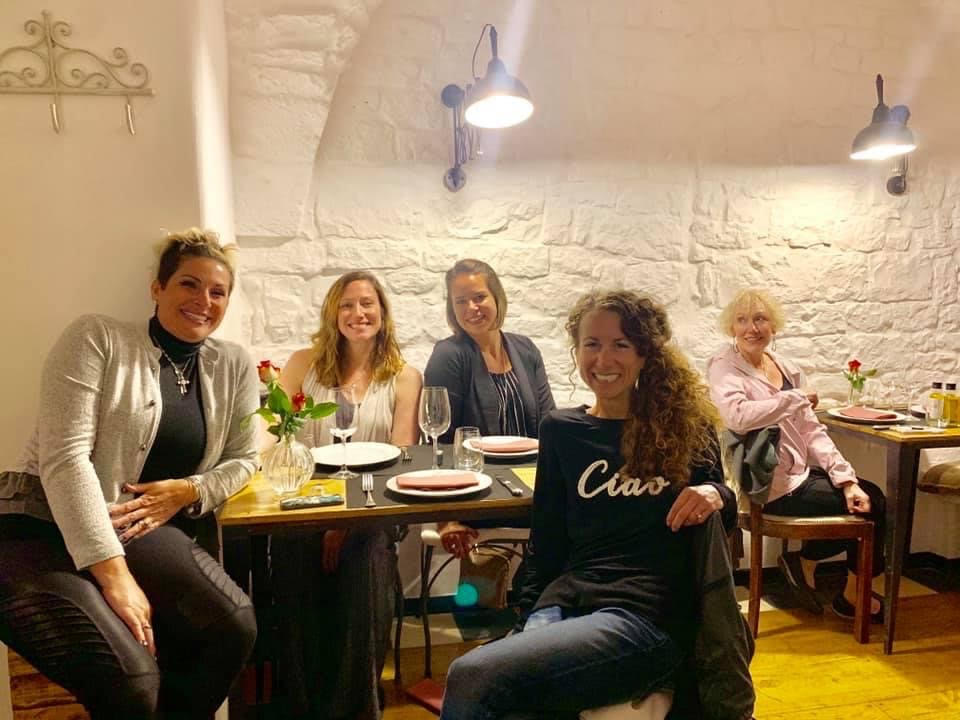 If you are like me, ask for this gift of a lifetime and travel with me to the most beautiful places! You will be treated like a QUEEN/KING on these trips! We even stayed in a castle!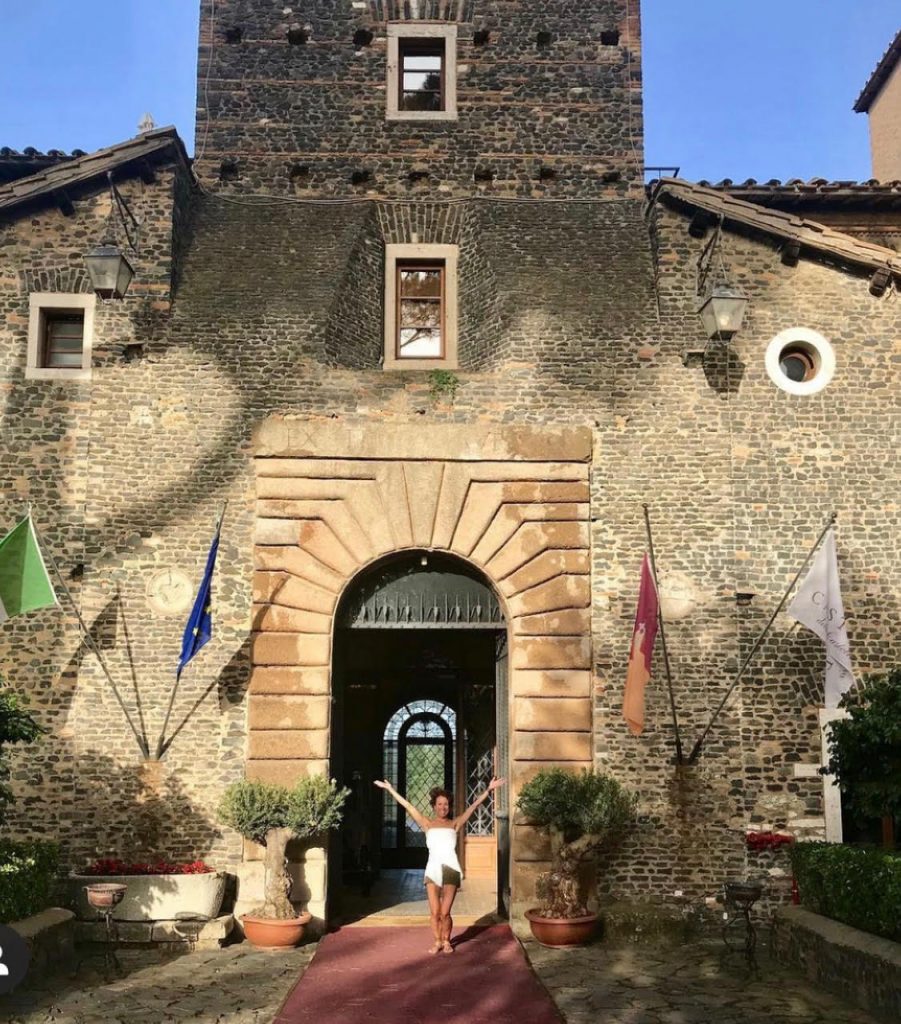 What would be better than gifting your mother a trip? Gift yourself this trip and join us too! As a mother, I would love to explore and travel with my children!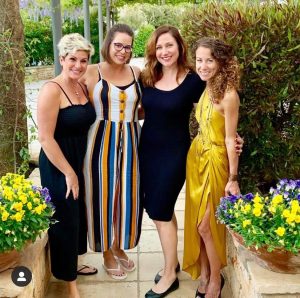 Even if you are not keto, you will LOVE these VIP trips where you will be pampered and explore the most beautiful places in the World! There's no judging on the trips; if you don't want to eat keto, you can enjoy whatever you want; however, if you want to enjoy the most amazing keto food, you will be served delicious food!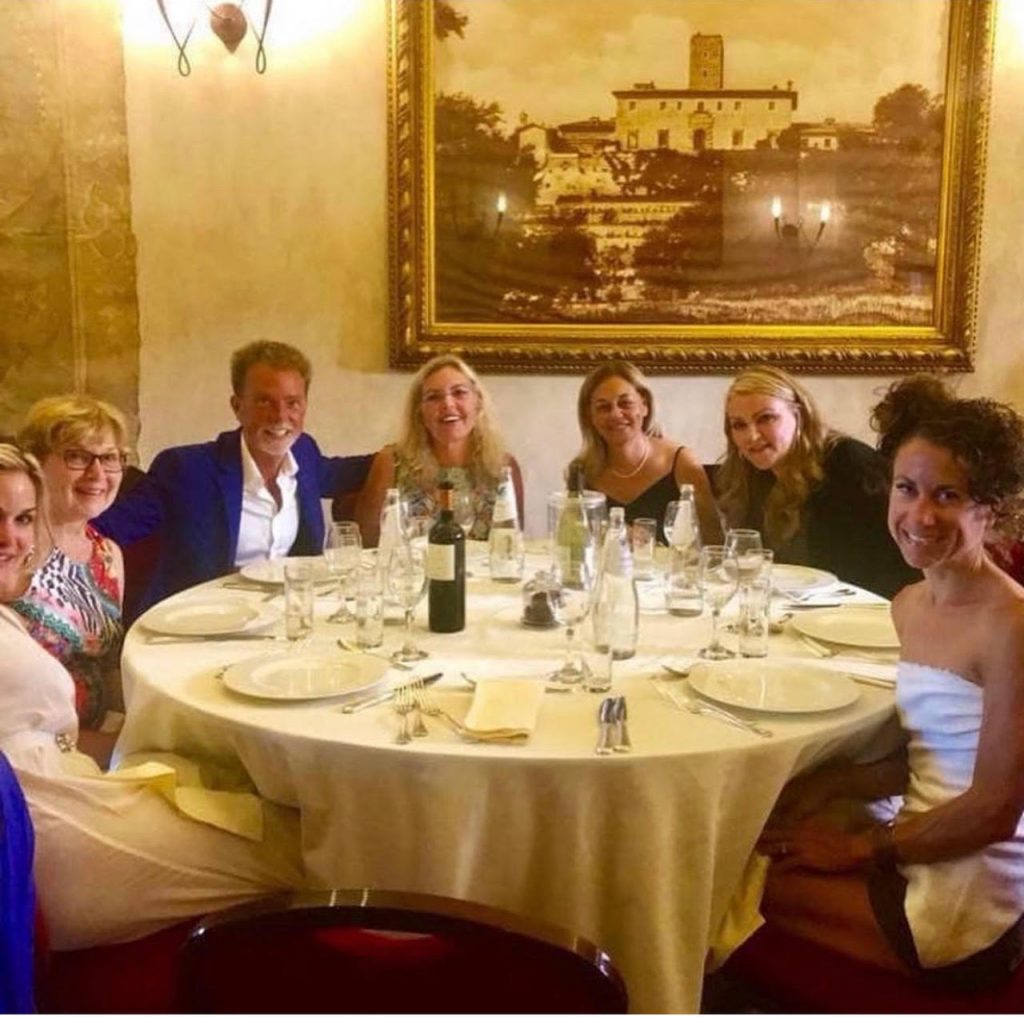 I honestly never realized how much I would enjoy a guided trip like these until I experienced it.
These keto trips are the BEST because I know I am going to see the best sites in the area (without waiting in a long line!), I am going to sleep in a beautiful hotel, I am going to be served delicious food, I have transportation to all the amazing places! It's awesome because you do not have to stress out about any of the planning!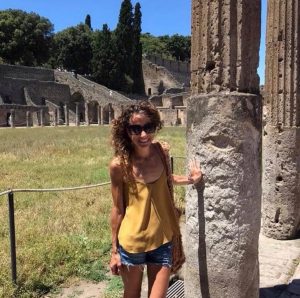 Click HERE to find more details about the Italy Trip in June 2022!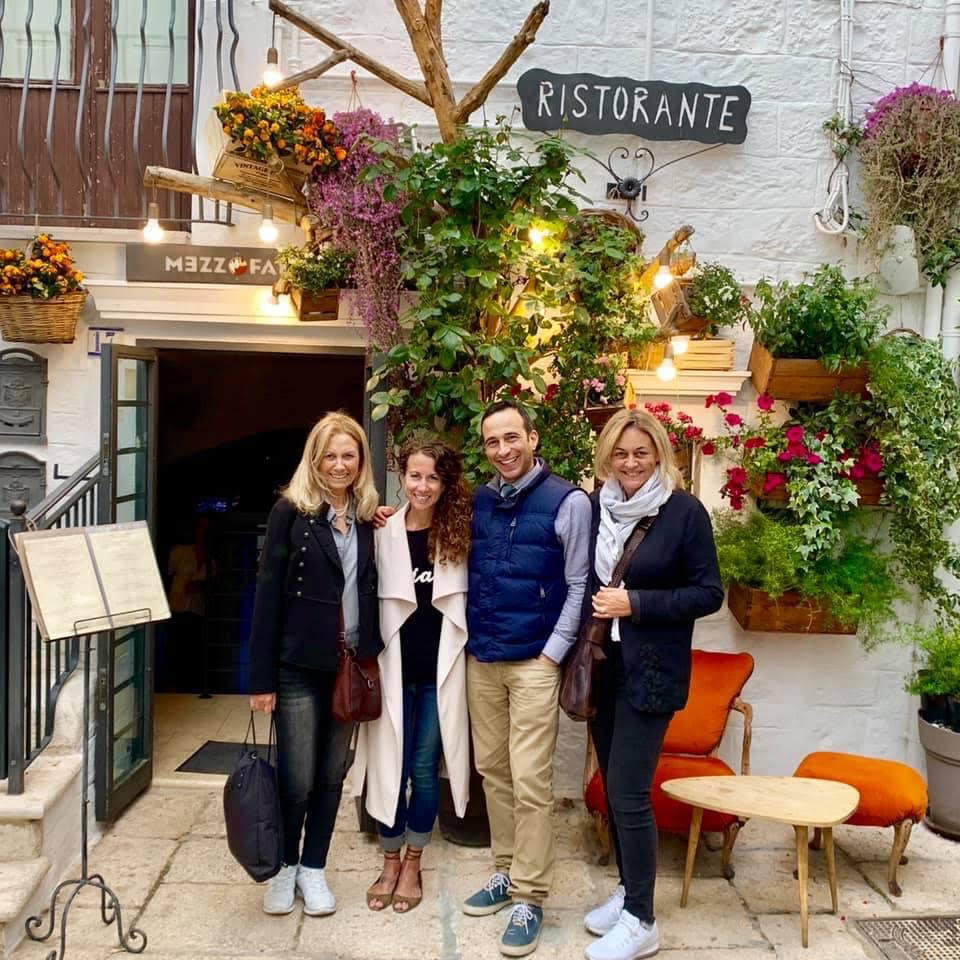 Here is a testimony from one of the past keto travelers:
"I would kick myself if I didn't write this post…if you have ever had a desire to see Italy, learn more about the keto way of eating, please watch for the next announcement on Maria's page for the next Italy tour.

I was there…and while I was not at my ideal weight, I came away with more powerful information from Maria than before. She gave very powerful speeches that reinvigorated my desire to be back on track.

You know what else? Maria is NOT judgmental...she realizes that everyone is on a path to better health, and she is there to share tips, tricks and great knowledge to help you get there. I admit that I was intimidated, but once I met her, how could you not fall head over heels for this beautiful person who only wants to share her passion for better health by simply changing our diets?! (Food is thy medicine!) I will definitely try to make the next #ItalyKetoMaria tour next year, and for those of you who didn't go this time, don't miss out…it was PHENOMENAL!!! 🇮🇹♥️" Katya
This group will be friends of mine for life!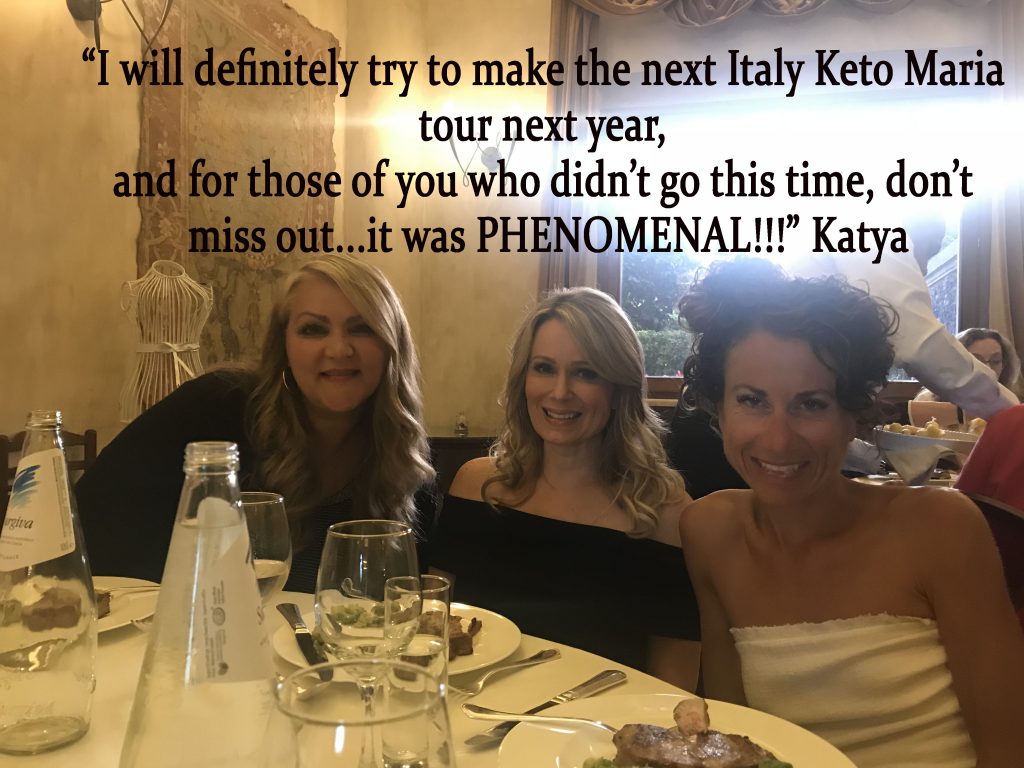 Who doesn't love chocolate? Especially when it is sugar free and tastes delicious! These keto sugar-free Chocolates make a wonderful Mother's Day gift! The Good Chocolate is the healthiest sugar free chocolate and my kids love it!
Click HERE to find sugar-free Chocolates! 

One year, my in-laws gifted us grass-fed beef! It was one of my favorite gifts because we needed it and it saved me time not going to the store! I loved getting a delivery of meat every month! Why not gift such a healthy gift? They will think of you every month and every meal that they make with it!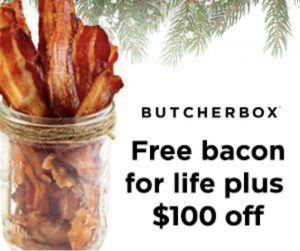 I love Butcherbox and love giving this gift to my friends! Every month, they get a delivery of their favorites! They can choose from beef (we LOVE their pre-made burger patties!, I also eat their filet mignon almost daily!), chicken, salmon, pork and they have SUGAR-FREE BACON!
If you order NOW, you get FREE bacon for LIFE plus an additional $100 OFF!
Skip the stores with all the temptations and get quality food mailed to your front door!
Click HERE to access member deals and specials. You'll find exclusive and limited time offers as well as new product launches like lobster, ground bison, seafood sampler, cast-iron favorites, their legendary bacon blast (10 packs of bacon for just $5/pack), and so much more. Their member deals are constantly changing so be sure to click HERE!

My protein sparing bread recipe is a hit around the World! If you want to gift a very special gift to your keto friend or loved one, I highly suggest getting them a stand mixer! I eat my protein sparing bread every single day, which means I use my stand mixer about twice a week! It's my favorite kitchen gadget!
Find my FAVORITE 8 quart stand mixer (that can make 2 loaves of Protein Sparing bread at once!) HERE. (makes a GREAT gift!)
Find my favorite 5 quart mixer HERE.

The best gift I have ever gifted myself was a CHILi PAD! I always suffered with poor sleep but having my chilipad changed everything! I am no longer hot when I sleep!
We LOVE this mattress pad! We have long talked about how a cooler bedroom can be very helpful for getting better and deeper sleep. This pad can help you stay cool and save of air conditioning costs as you don't have to make your room as cold. You can set your desired temperature and it cools you right under your covers.
Use these coupon codes for sales on all their products!  chilipad25, ooler15, chiliblanket10

My hard boiled egg pudding recipe is a very popular recipe around the World! It warms my heart that everyone loves it so much! However, some people said it was too grainy. It will be grainy if you do not have a great blender!
I use my Vitamix daily! No lie. I use it for everything. I make my sauces in it, salad dressings (my Ranch is the best!), my keto soups that I want pureed, and it makes my hard boiled egg pudding into the creamiest chocolate mousse!
Yes, a Vitamix is a pricy gift, but I went through a cheap blender almost every year. My Vitamix has lasted 10 years! It is good investment in my mind!
Click HERE to find the Vitamix I love (on SALE NOW)!

My mom is a hard person to buy gifts for. She has everything she wants! But beauty products are always a welcomed gift!
If you are constantly using shampoos, lotions and make-up with chemicals you are creating a Toxic Liver. Your liver plays a major role in weight loss. The liver is a chief organ in the body for metabolism functions. Keeping our liver at optimal health should be a main focus of healing your body.
Making changes in my pantry as well as my bathroom pantry wasn't an overnight process. I slowly learned how even though we were impeccable with our food choices we still were getting chemicals in our body with the lotions, shampoos and products I was putting on my skin as well as my kids (who are most vulnerable). That's when I decided to throw out the chemicals and start using products that are not only healthy for my family, but they are healthy for the environment.
What we put on our skin can be just as important as what we put in our mouths. Beautycounter has a great line of cosmetics, shampoos, sunscreens, baby products and more that are chemical free.
To find my favorite Beautycounter products that make a great gift for your friend (or for yourself!), click HERE. 

I love King Crab Legs! It is a great yet simple dinner! It only takes 3 minutes to cook King Crab Legs! AND they are a perfect Protein Sparing Modified Fasting dinner! 
If you want to make a special yet simple dinner for the holidays, click HERE to order crab legs from Sizzle Fish and use code MARIA10 to get 10% off your order!
I love ordering from Sizzle Fish! They are a kind company and EVERYTHING they sell is perfect for Protein Sparing meals! Their lobster is delicious and I eat their Halibut daily!
Click HERE to find my recipe and watch our video making King Crab Legs! 

I love my cast iron skillets but no matter how much I season my pans, scrambled eggs stick too much! This is why I love my scan pans! Finally a non-stick pan without the harmful coatings!
Click scan pans I love!

Did you know I saved my BEST keto recipes for my ebooks?
I did this because ebooks help out my small family more than my published books which most of the profit goes to the publisher and the seller.
If you would like to make a difference and support a small family rather than making a minuscule sale for a large company, I am happy to announce that you can now get my books as a high quality ebook that works on any platform (all done by my wonderful husband!).
This is an ebook format that works on any computer or mobile device. It is a beautiful pdf that has all the full color pages and layouts as the printed books with click-able table of contents and searching capabilities. This is extremely useful when trying to find a recipe. These books are much higher quality than the ebook platforms (kindle, apple). Plus, most of the profits don't go to Amazon or apple!
If you prefer print books over ebooks, I suggest printing the books out and put the pages in a 3 ring binder! You can organize pages and recipes as you like! I put my favorite recipes in the beginning!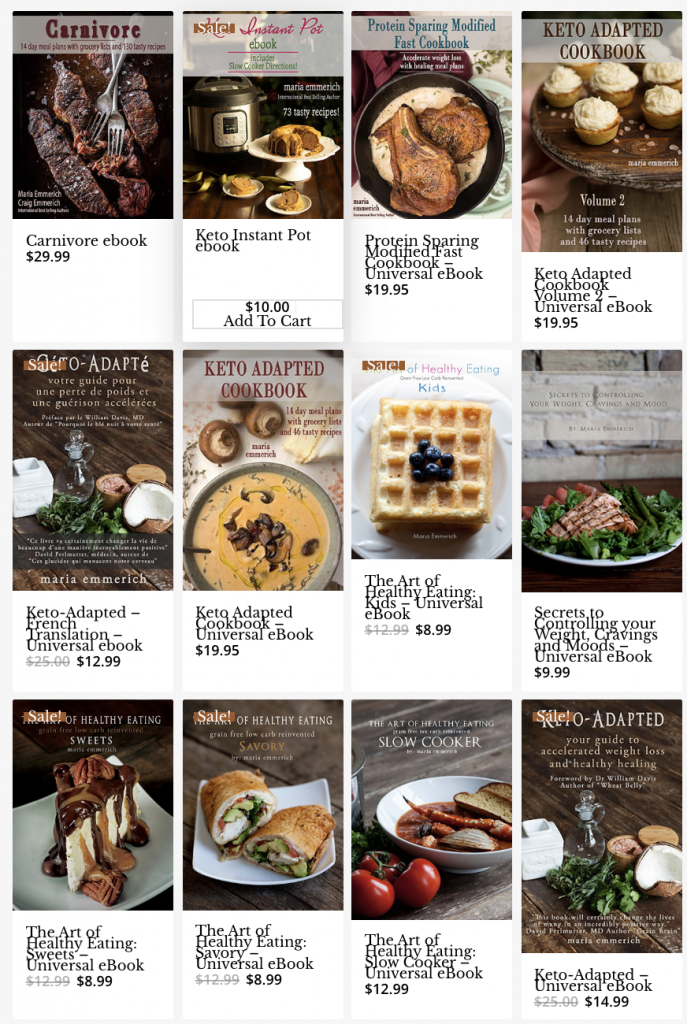 Happy Holidays friends!