The ULTIMATE Father's Day Gift Guide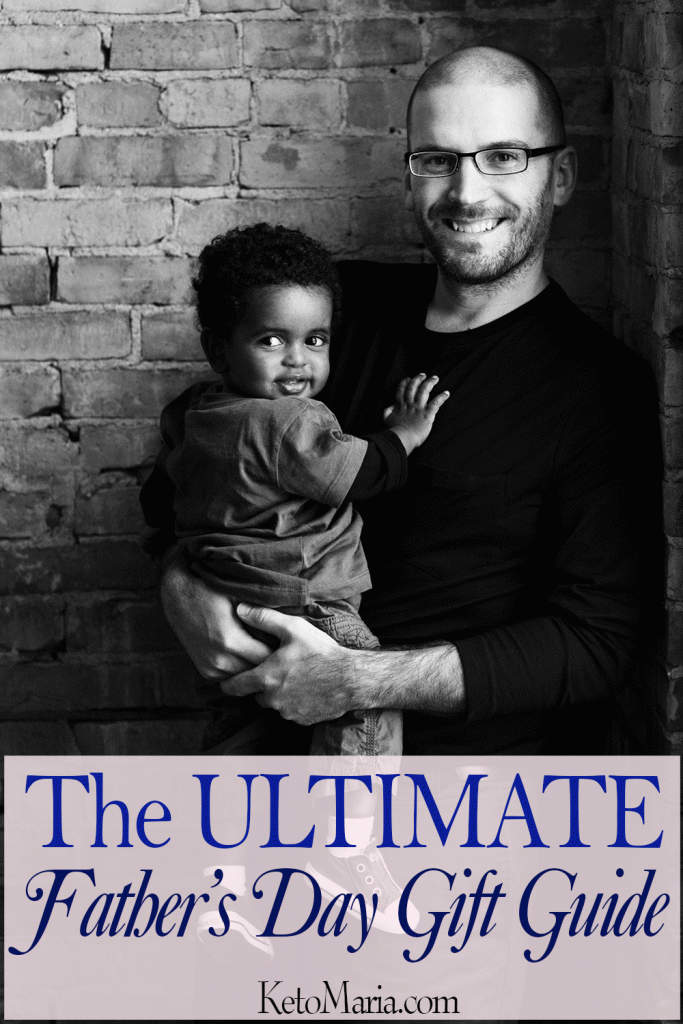 Father's Day is coming and I have the ULTIMATE gift ideas for you!
I don't know about you, but I always found it hard to find the perfect gift for my dad on Father's Day. It was easy to pick out a special gift for Mother's Day, but Father's Day gift giving was hard for me.
If you are having a hard time finding the perfect Father's Day gift, I have some great gift ideas for you!

If you can't be with your father this year, mail him a VERY special gift!
Craig's FAVORITE father's day gift was when I got him Crowd Cow Wagyu Steaks! He LOVES their Tomahawk Steak! Crowd Cow has a variety of specialty items for Father's Day or any gift! My next gift will be their Four Bone Prime Rib Roast!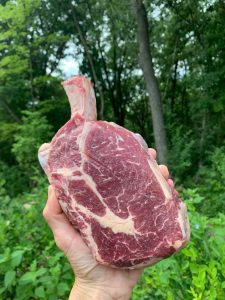 I had my very FIRST Wagyu Filet Mignon yesterday and it really is worth all the hype! It was the BEST steak I have ever had!
I love gifting food! Food is the ultimate love language! And if you are having a hard time getting the Father in your life to eat keto, gift him special steaks like this! He will be hooked on the keto diet in no time!
Click HERE to get the ULTIMATE Father's Day dinner of Wagyu Steaks!
30% Off for Members and 20% Off for Non-Members with promo code THANKSDAD.  The event starts on Monday, June 7th and lasts until Sunday, June 20th. 

What should your father cook his delicious Wagyu Steaks on? A smoker grill!
I love my smoker! It was the best gift for Craig on Father's Day because not only did he love it, I LOVE it because he can smoke a bunch of things for us and then I have easy meals in the freezer so I do not have to cook!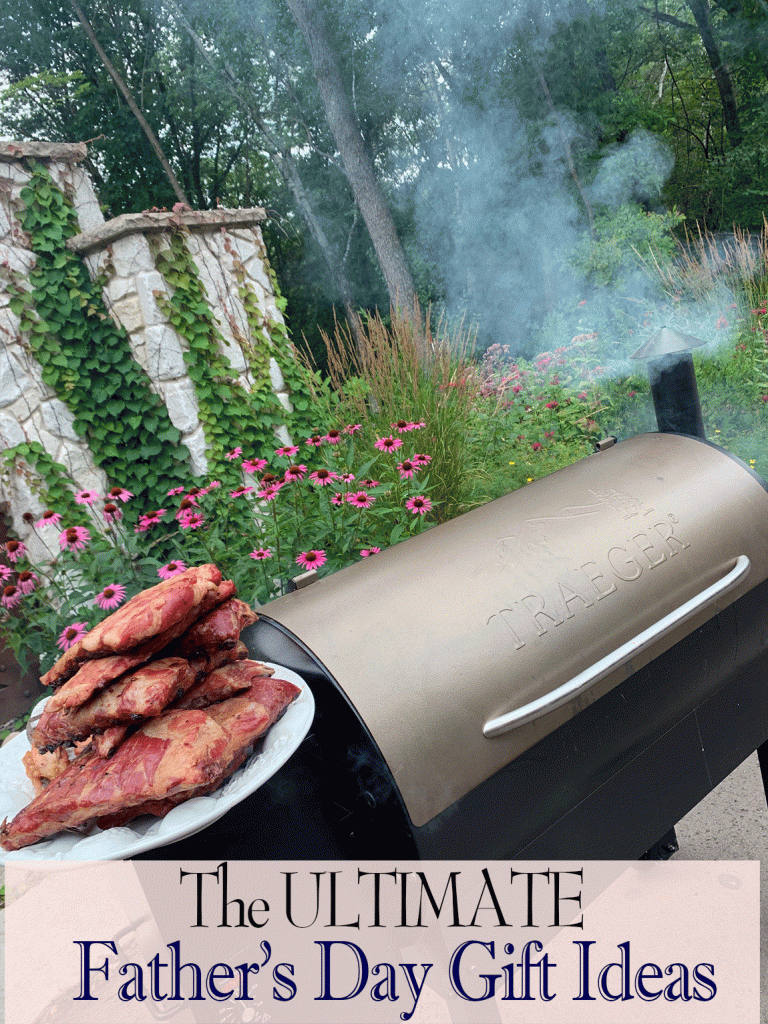 For years we had an old cheap smoker that was small and we decided to upgrade to a Traeger Grill and we have been using it non-stop! It is nice and large and easier to use that our old junky one. No need to soak the wood chips or keep adding chips while smoking. I can just turn it on and let it smoke while I enjoy a long bike ride with my kids.
To show you how easy it is to smoke meats, I made a How to Smoke Ribs, chicken and salmon on Youtube. I hope you enjoy! You never know what is going to happen when you have goofy kids in your videos!
A smoker is a terrific Father's Day gift! It is the gift that keeps on giving! We love to smoke ribs, salmon, chicken or anything you want to add the wonderful smoky flavor to meat, fish, cheese, eggs (yes, I made smoked deviled eggs!), nuts and salt.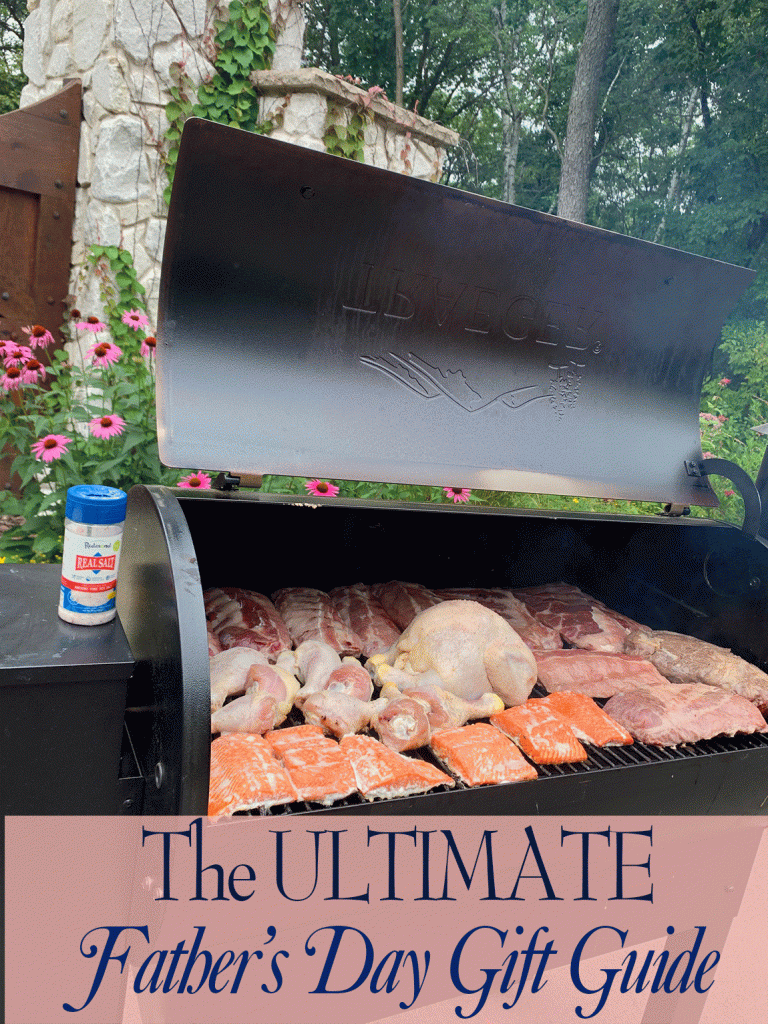 Many of you know that my husband suffers terribly from Lyme Disease. We have tried everything to help him heal from the pain. One thing that he really loves and enjoys is the Clearlight Sauna gift!
I personally didn't want to get a sauna, but Craig convinced me it would help him and he showed me all the research on why I should be doing it too!
1. Fat Loss and Muscle Gains
Infrared Saunas help promote fat loss and muscle growth by improving insulin sensitivity and decreasing muscle protein catabolism. Intermittent hyperthermia has been shown to reduce insulin resistance in obese mice. The results were a 31% decrease in insulin levels and a reduction in blood glucose levels, both of which can contribute to an increase in fat loss as well as muscle growth. It has also been shown that a 30-minute intermittent hyperthermic treatment can cause a significant expression of something called 'heat shock proteins' in muscle, which is correlated with 30% more muscle regrowth after a week of immobilization. Even if you don't exercise yet you take saunas, you can still maintain muscle!
2. Skin Health
Saunas cause deep sweating and help remove bacteria out of the epidermal layer of the skin. This increases the rate at which dead skin cells are replaced can be increased. This deep sweating helps the movement of fluid to the skin which helps deliver mineral-rich nutrients and also helps to fill spaces around the cells, increasing firmness and reducing the appearance of wrinkles.  It also causes increased capillary circulation, which can give the skin a softer-looking, younger appearance.
3. Increases Growth Hormone
Growth hormone is essential for repair and recovery of muscles, and studies show that two 20-minute sauna sessions elevated growth hormone levels two-fold over baseline. If you increase the temperature even more and do two 15-minute sauna sessions there is a five-fold increase in growth hormone. And two one-hour sauna sessions for 7 days has been shown to increase growth hormone 16-fold!
4. Detoxes Chemicals and Heavy Metals
This was the main reason Craig wanted the sauna. He had very high heavy metal levels and mold issues. The skin is a major detox organ, but most people do not sweat enough to get the chemicals out. Infrared saunas help purify the body by eliminating unwanted chemicals such as heavy metals, PCB's, toxins that are stored in fat cells, which release these unwanted chemicals when exposed to heat.
We did A LOT of research before buying a sauna and we found that the best sauna is Clearlight. Only Clearlight offers ALL the following:
It shields from both EMF and ELF electric fields (the only far infrared 

sauna

 company to do this).
A true Lifetime Warranty on the entire 

sauna

 and all its components.
Powerful 500 watt Full Spectrum heaters emitting near, mid and far infrared heat.
No nasty chemicals that can be emitted by cheaper saunas.
Click HERE to order the best quality sauna and use code Keto-Clearlight to save $600!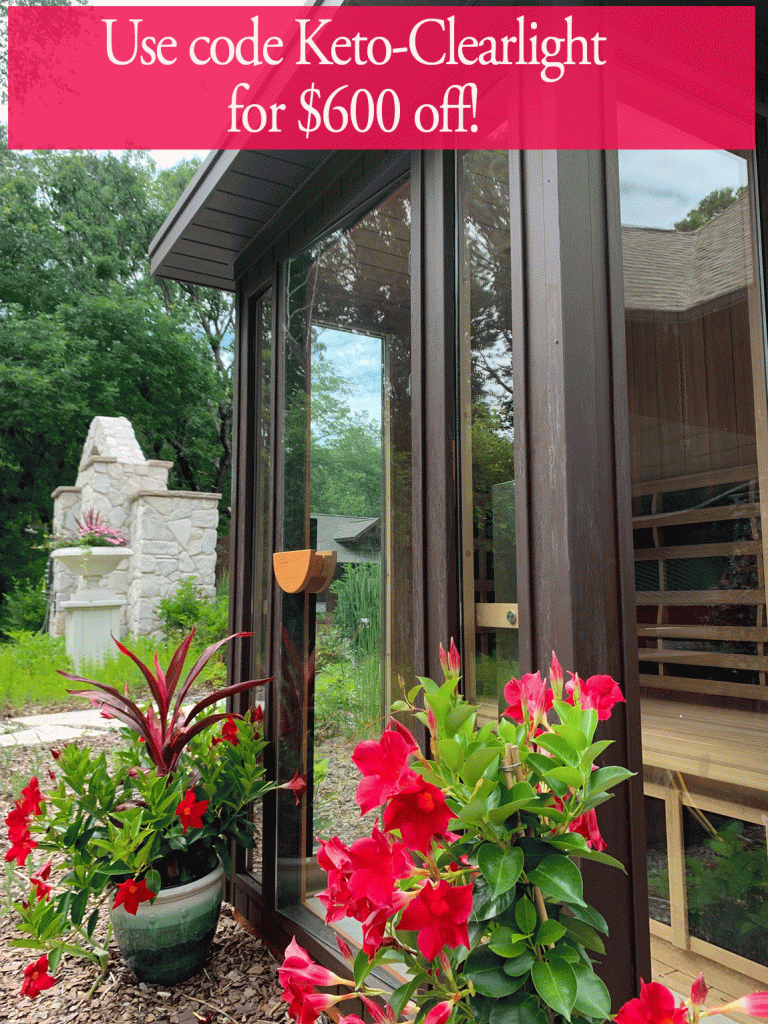 If you want to make my perfect Reverse Sear Prime Rib or Tomahawk Steak, don't spend all that money and end up over-cooking it (which I did!)
The BEST one is Lavatools Javelin PRO Duo. It has automatic shut off to preserve battery life!
It reads the most accurate temperature in 2 SECONDS! I love this so I don't have the oven open too long which changes the oven temperature dramatically!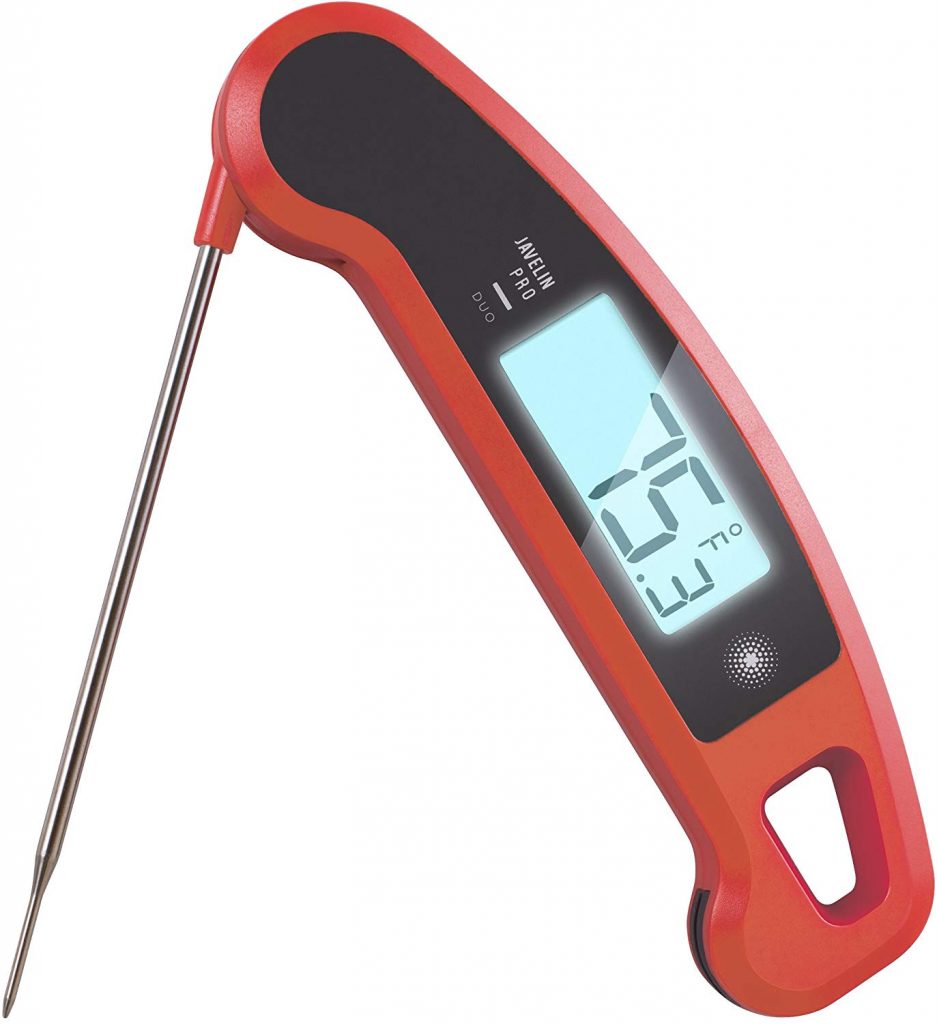 I love gifting food and if your father prefers seafood instead of steak, you MUST order him some delicious King Crab Legs or lobster from Sizzlefish!
Food gifts are gifts that keeps on giving! One of my favorite food gifts was a bunch of King Crab Legs mailed to my front door from Sizzle Fish! I love that I didn't have to drive to the store to get it and I love that crab legs are so simple to make! We made a video making crab legs to show you how easy it is! Click HERE to watch! 
Click HERE and use code MARIA10 to get 10% off to order a VERY special dinner!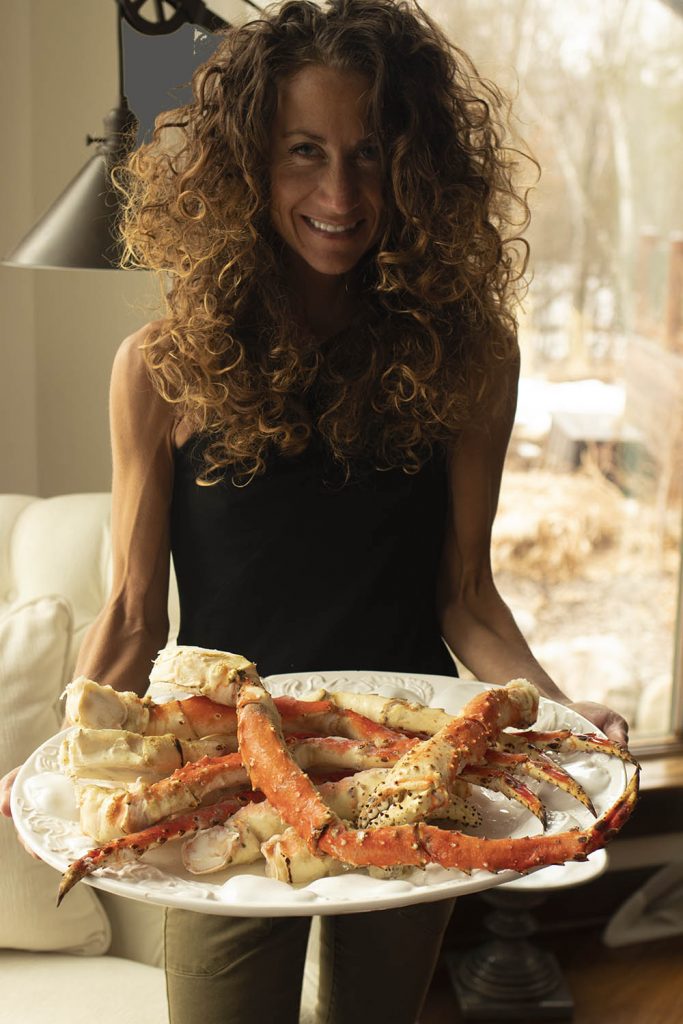 6. TRIP TO CROATIA OR SOUTH AFRICA!
I don't know about you but my love language is quality time and adventures! If your father loves adventures too, this gift idea would blow his mind!
I'm not one to have an expensive purse, I cut my own hair, but I will spend money on traveling and exploring the WORLD!
If your father is like me, get him a gift of a lifetime and travel with me to the most beautiful places! Your father will be treated like a KING on these trips!
What would be better than gifting your father a trip? Gift yourself this trip and join us too! As a parent, I would love to explore and travel with my children!
Click HERE to find more details about my Keto Retreats to Croatia and South Africa!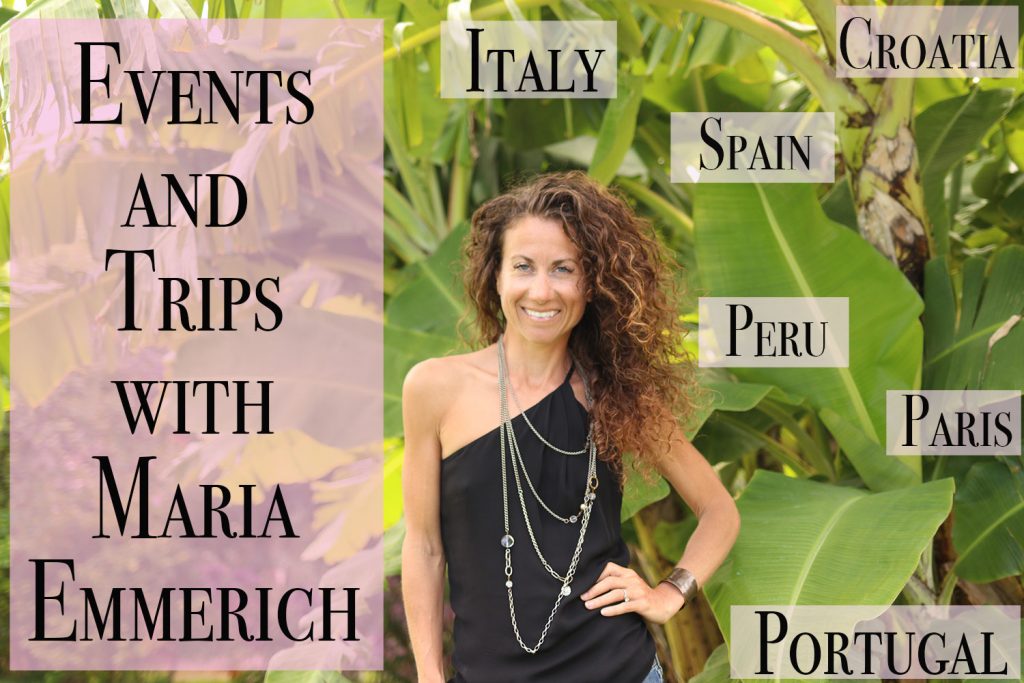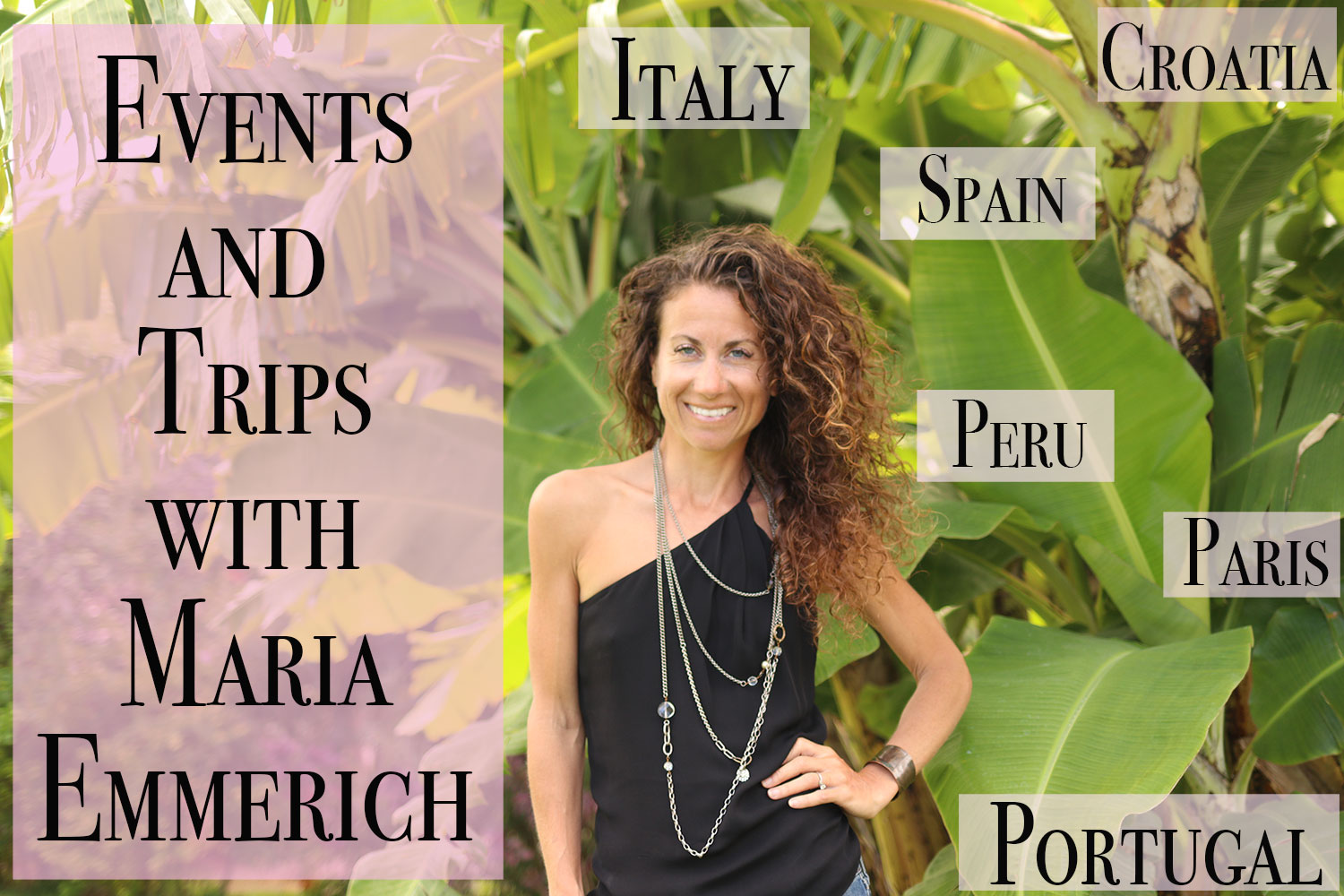 TESTIMONY OF THE DAY
"Hi Maria! 
My husband and I have struggled with our weight our whole adult life. We both have what I would call an addiction to food, so everyday can be a challenge, but we are completely encouraging each other and the results speak for them selves!!
Thanks to your help, my husband is down 100 pounds and I am down 70 pounds!  We couldn't feel better!
Love Ashley"
Most people I consult are doing keto totally wrong. Get fast results with the my NEW Keto Packages!