Simple Girl Giveaway
Simple Girl Giveaway
To say I love sauces is an understatement. In my former life before I found keto, my ratio of ketchup to french fry was ridiculous. I also would think that a grilled chicken breast smothered in a fat free BBQ sauce was healthy. Little did I realize that I was getting way too much sugar in my beloved sauce to dip my dry chicken in.
Now that I know better I make my own sauces but there are many times I am in a pinch or traveling where I would LOVE a healthy sauce without any harmful sugars or vegetable oils. This is where my love for Simple Girl Sauces comes in! Simple Girl uses only stevia to sweeten their tasty sauces! 0 carbs, 0 sugar, and no MSG! I feel no guilt slathering my chicken in Simple Girl low carb BBQ sauce!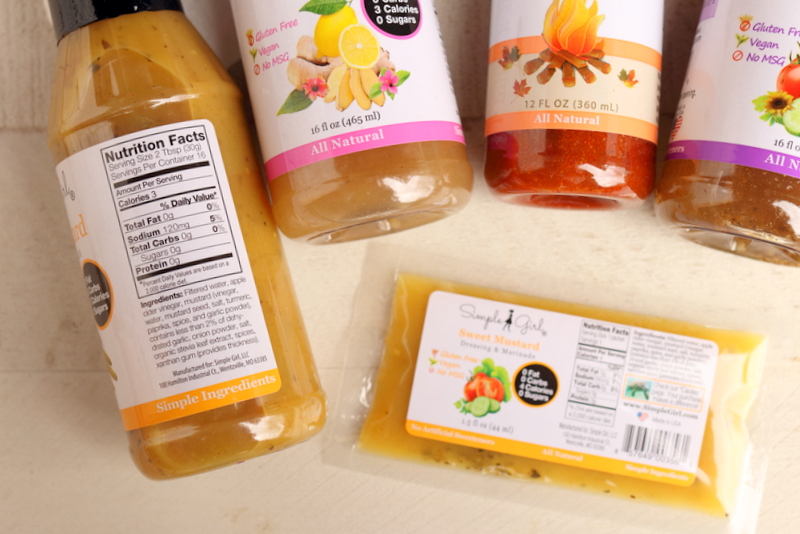 You know I am a lover of small businesses especially when they are as kind as the owners of Simple Girl. They are responsive and gracious and have put out an amazing and compromised line of ketogenic sauces. The Simple Girl BBQ sauce is a MUST try! I am guilty of having a few packets of their Carolina Style BBQ sauce in my purse for when we go and have a burger at our favorite burger restaurant. That is one thing I always missed… healthy sauces at restaurants. Now I have these convenient packets to pack with my when I travel!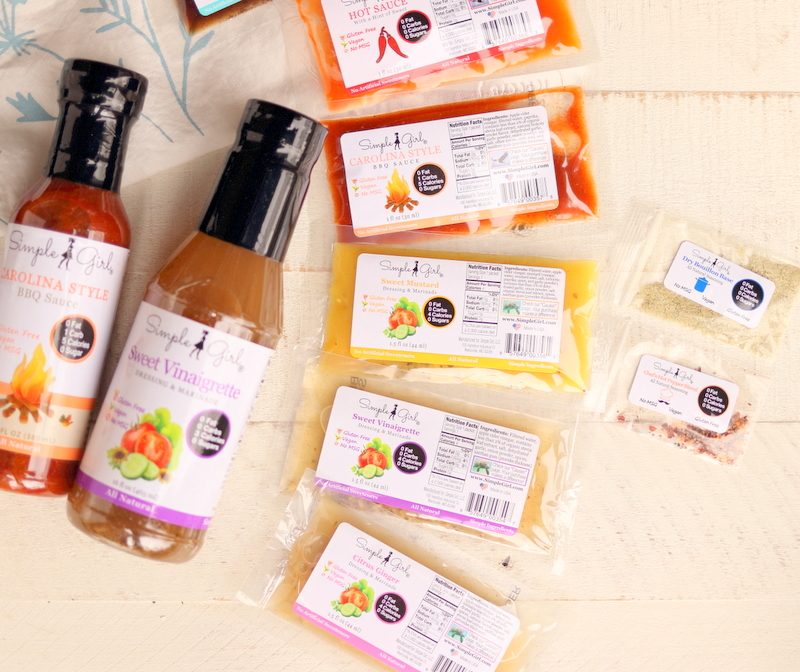 As a special bonus, they are dairy free for those of you who are following my 30 Day Ketogenic Cleanse! Yahoo!!!!
If you would like to order some before the giveaway ends check them out here:
Click HERE to get the Carolina BBQ Sauce
Click HERE to get the Sweet Mustard
Click HERE to get the Citrus Ginger Sauce and Sample Pack
Click HERE to get the Sweet Vinaigrette
Click HERE to get packets that travel great!
Click HERE for a FANTASTIC gift pack (which would make a great Mother's Day gift!)

If you would like to win these amazing low carb sauces, it is easy to enter!
All you have to do is:
1. Like Keto Adapted on Facebook and share my recipes and tips with your friends and family!
2. Like Simple Girl on Facebook!
3. Comment below on what recipe of mine (with a link to the recipe or book it is in) that you are going to smother all over with these tasty sauces!
Winner will be chosen on May 4th! Good Luck!
AND THE WINNER IS… Renee Sakers!! Congrats!!
TESTIMONY OF THE DAY
 Thank you for your love and support!