Testimony of the Day
"Hi, Maria,
It's been about 6 months since I found you. What a great 6 months it's been! I'm down 52.5 pounds. I was taking over 500 prescription and non-prescription pills a month for severe IBS, acid reflux, asthma, headaches, etc. I had just turned 30 and was at my heaviest! I had been a long time "points" member, and was gaining weight while eating my whole grains and fruit by the pounds! Fruit doesn't count as points you know!!! What a wake up call when I found your blog and became your client! I wanted to share some before and after pictures with you, although I am still a work in progress. Thanks again Maria, you have truly changed my life for the better. 
Tanya"
Way to go Tanya! Keep up the great work!

New Advanced Keto meal plans! Are you stuck and can't get past that plateau? Want to lose weight and heal fast? We have new Advanced Keto Meal Plans available that get you on the path to health faster than ever. Available alone in my Intro Package or part of my 30 Day Accelerated Meal Plan Package. My most advanced and best Keto meal plans are  HERE.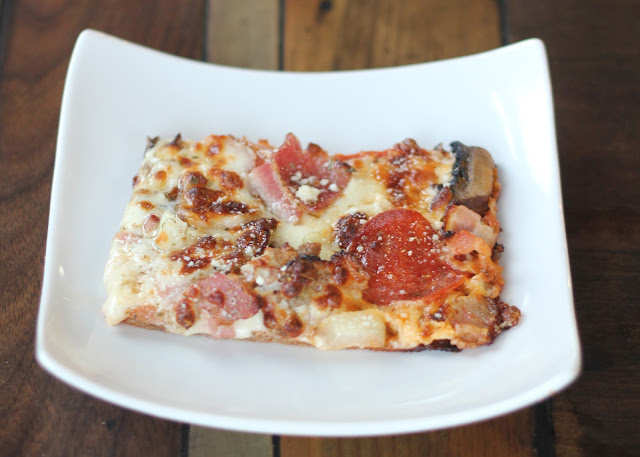 HEALTHIFIED CRUST
1/3 cup almond flour
1/3 cup unflavored whey protein or egg white protein
1/3 cup Parmesan cheese, shredded
1 tsp Celtic sea salt
Water (just enough to hold the dough together)
Optional: Italian spices
Preheat oven to 375 degrees F. Sift all the dry ingredients together. Slowly add in water, 1 TBS at a time until dough can hold a ball shape. Grease a pie pan. With wet fingers, push the dough to cover the pie pan. Bake for 15 minutes or until golden brown. Remove from the oven. Top with no sugar marinara sauce, your favorite pizza top, and mozzerella. Place back in the oven for 5 minutes or until cheese is melted. Yum! Makes 2 servings.
NUTRITIONAL COMPARISON (per serving)
Traditional Frozen Pizza = 350 calories, 16g fat, 10g protein, 54g carbs, 5g fiber
"Healthified" Pizza CRUST Only = 231 calories, 14.9g fat, 16.2g protein, 4.2g carbs, 2g fiber
If you prefer a "DEEP DISH" Pizza, check out the recipes in my NUTRITIOUS AND DELICIOUS cookbook.
NUTRITIONAL COMPARISON (per slice):
Pizza Hut Deep Dish = 430 calories, 37 carbs, 2 fiber)
"Healthified" Pizza = 157 calories, trace carbs, 0 fiber