Testimony of the Day
"Maria, Thank You!
Scariest moment I had in 1992 is sitting in the Doctor's Office and having him say, "You're a Diabetic and you need to be on medications." After I retired in 1994, I started to have more medical issues, High Cholesterol and High Blood Pressure and my weight ballooned to almost 300 pounds just to add to my misery. I lived with more problems than I could imagine and they just kept piling up. I stopped exercising, couldn't lose weight, I had a persistent cough that caused visual blackouts (once while driving), muscle pains as if I had the flu aching all over my body and to top it all the last 10 years I started to notice head shakes and memory loss. To be honest, medically I was unsure of myself and did not no where to turn or what to do. I was sick for over 20 years.
So, my daughter and my wife started scheming and eventually started an intervention. It was extreme. My daughter flew home for a month and did the cooking and my wife and I started our extreme diet called HCG. It worked after 30 days and I lost 40 pounds. Tons of reactions that once again scared me as my body started to react badly to the medications I was taking. I finally got off diabetes medications as my weight came off. So where is the problem…I didn't know how to keep the weight off. That is when my daughter introduced me to Maria Emmerich and now my life really started to change. Not only did I keep my weight off but I learned so much about how my body reacts to foods. 
Now I made it a priority in my life to learn about how my body works, how food works in the body and what it does. I always use Maria as my base of knowledge because of her explanation of the human biology and information that guides me towards the information I need to fix myself. Here recipes and books have really helped me. This may sound dumb, I had to learn how to eat again. I needed to learn how to take care of my body. I obviously had not know this because if I did, I would like to think I would have never got myself into this mess in the first place.
I must say, as an extreme reaction to hitting bottom HCG was a huge part of my weight loss but Maria, you were crucial in my understanding and learning about health and how to keep it off. It has now been over 4 years that I have kept my weight stable. I have kept to low carbs, moderate proteins and a large part of my normal days is good fats. As of this month February 2014 and for over 22 years of illness with Hypertension Diabetes, and High Cholesterol, I am drug free. Thank You Maria. You have been instrumental in helping save my life." – Ruben M. Peña Sr.
To get started on your path to health and healing, click HERE.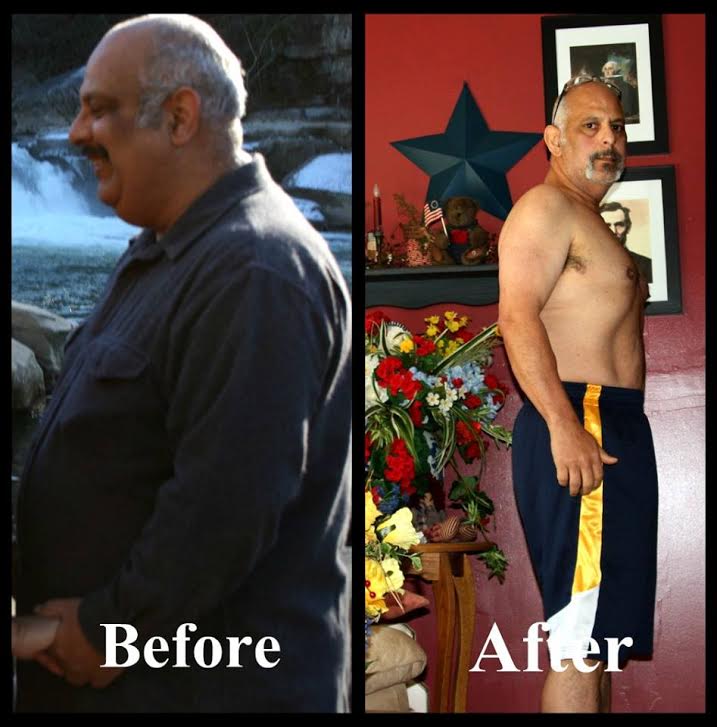 Mediterranean Paleo Cookbook
Cailtin Weeks, Nabil Boumrar and Diane Sanfilippo have created quite a masterpiece!  If you're looking for a tasty cookbook, you'll love this one! What a wonderful book! Full of delicious recipes.
These gurus have been quite a gem for the low carb Paleo community. This new cookbook is absolutely essential for anyone searching for an amazingly flavorful path to health. The recipes are not just delicious; they are made with ingredients that are familiar and nutritious! This new cookbook is essential for anyone searching for an amazingly flavorful path to health.
I highly recommend adding this cookbook to your collection; if anything, the photos will make your mouth water!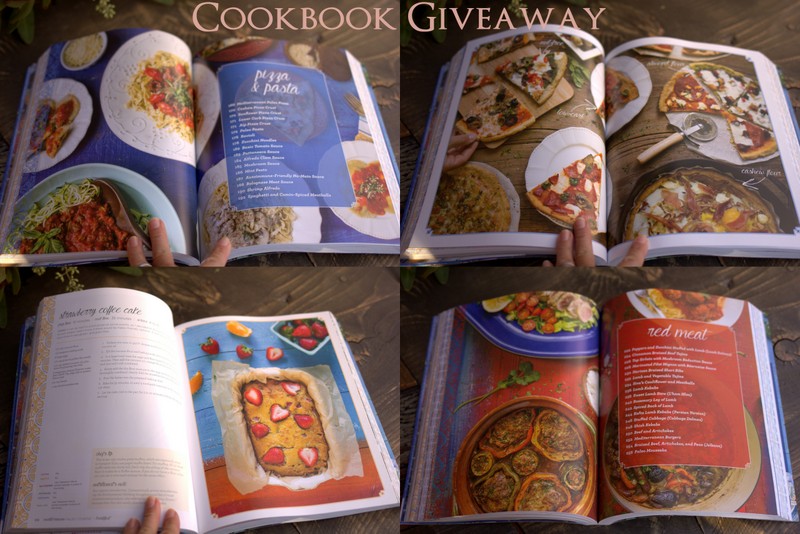 GIVEAWAY
If you would like to win this beautiful mouthwatering cookbook, all you have to do is 3 things:
1. Like Keto Adapted on Facebook.
2. Share Keto Adapted with your friends and family.
3. Comment on how the Paleo or Ketogenic lifestyle has helped your health!
And the winner is….. Kathy Solomon!  Congrats and thanks everyone for entering!